This JYU Hornet 2 4K version RC drone is perfect for aerial photography. It can realize 4K@25FPS HD record and the 3 axis gimbal help to keep the image very stable. The multi-functions will bring you awesome experience while flying. Come to enjoy it!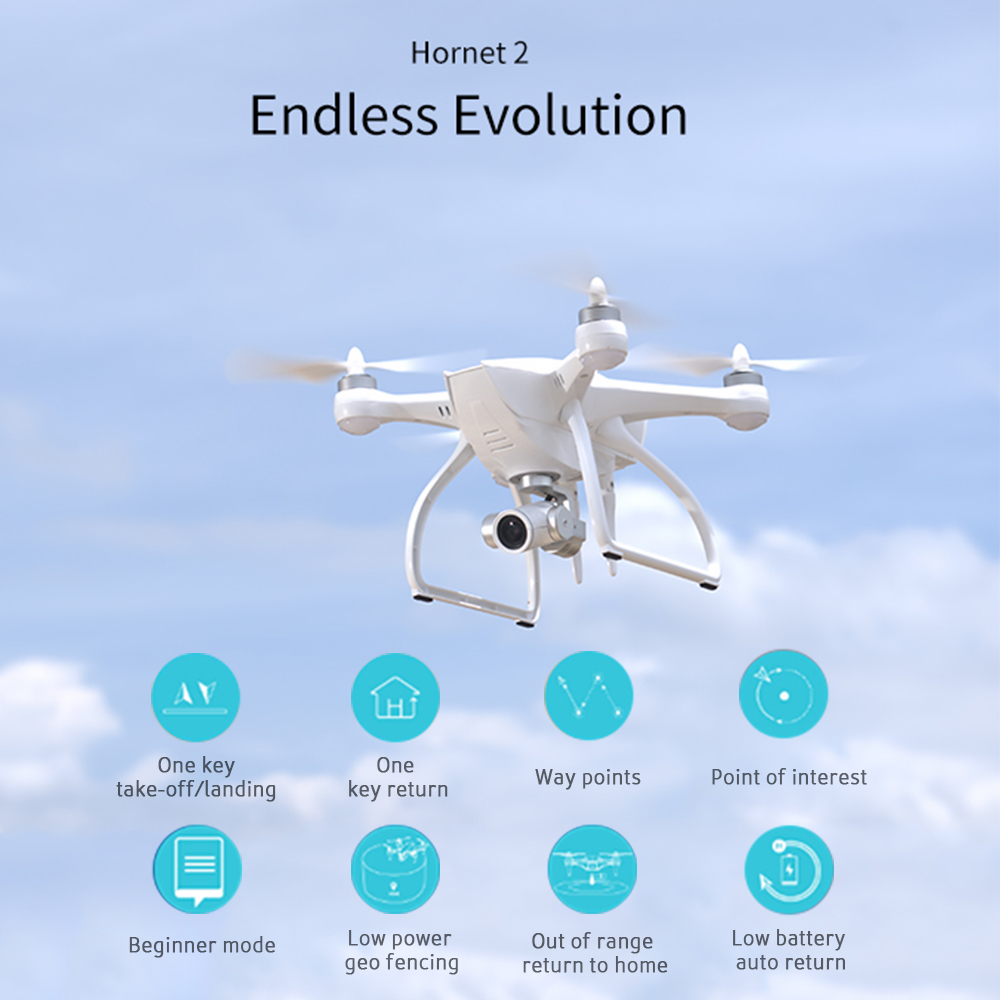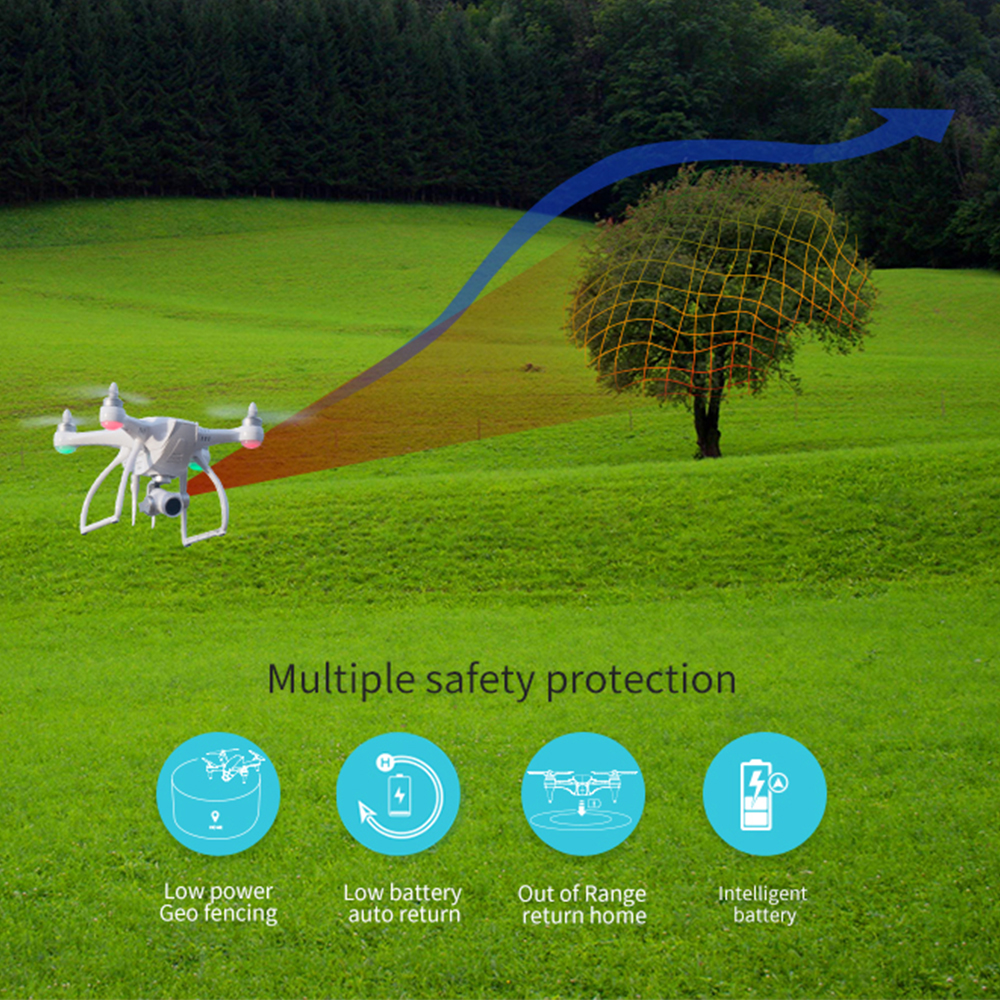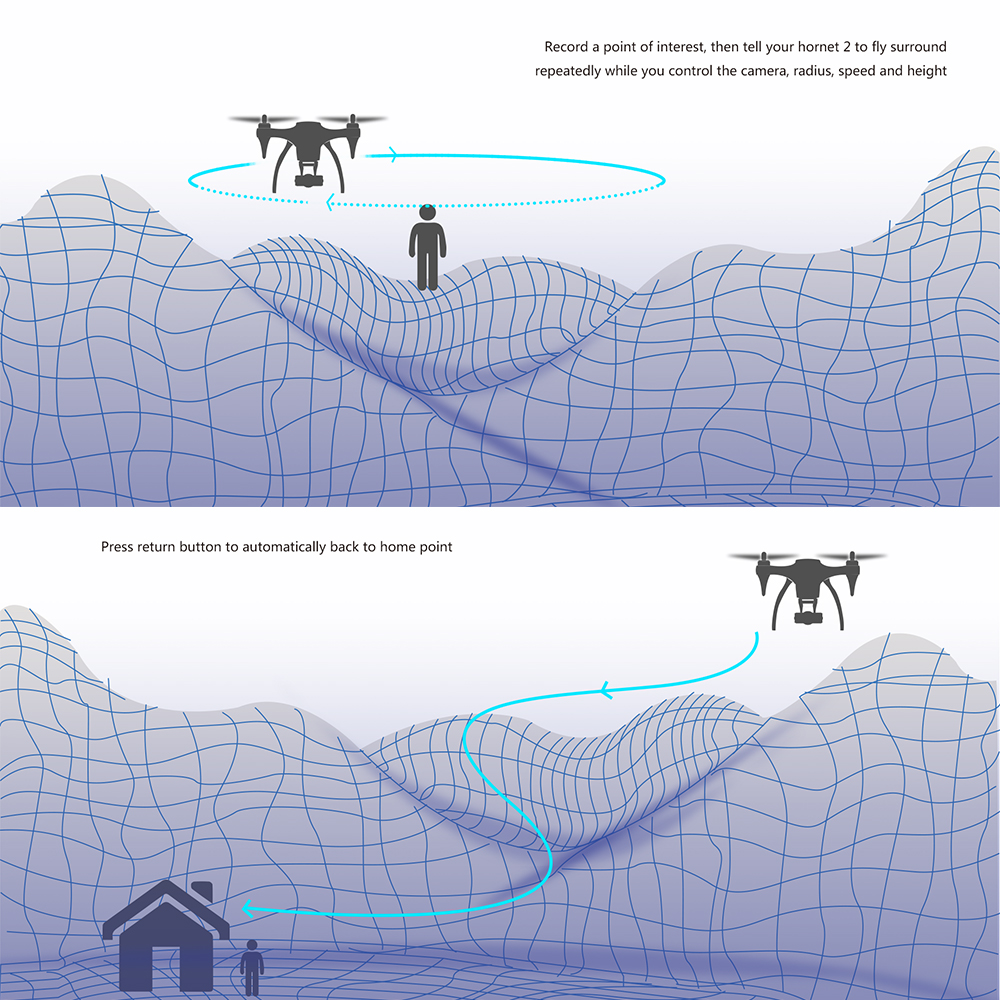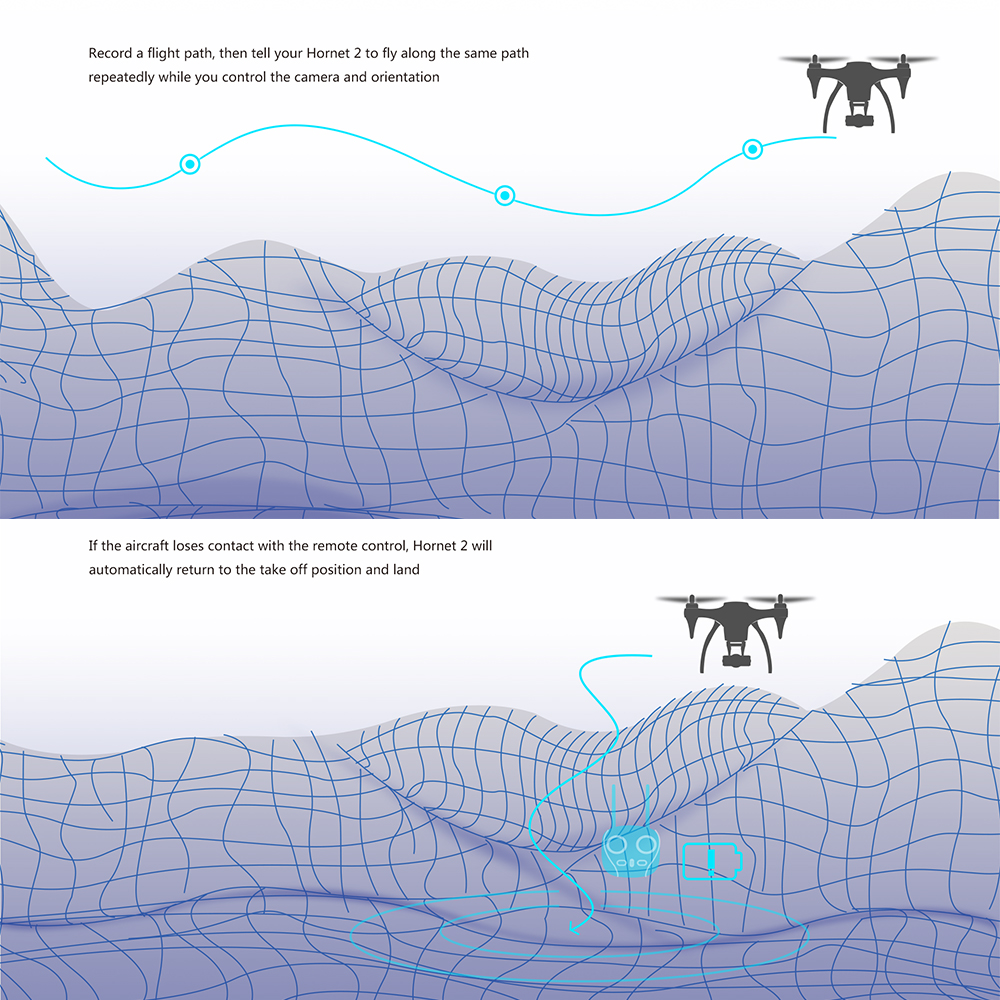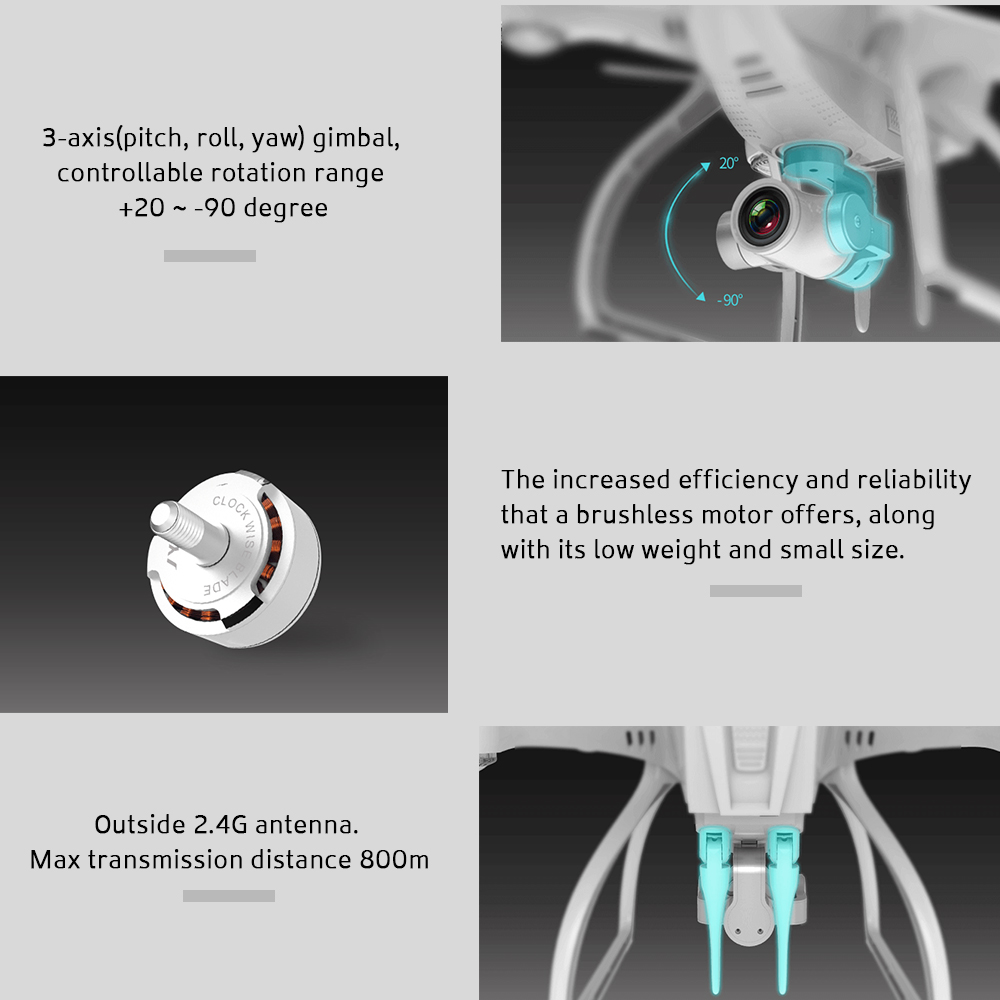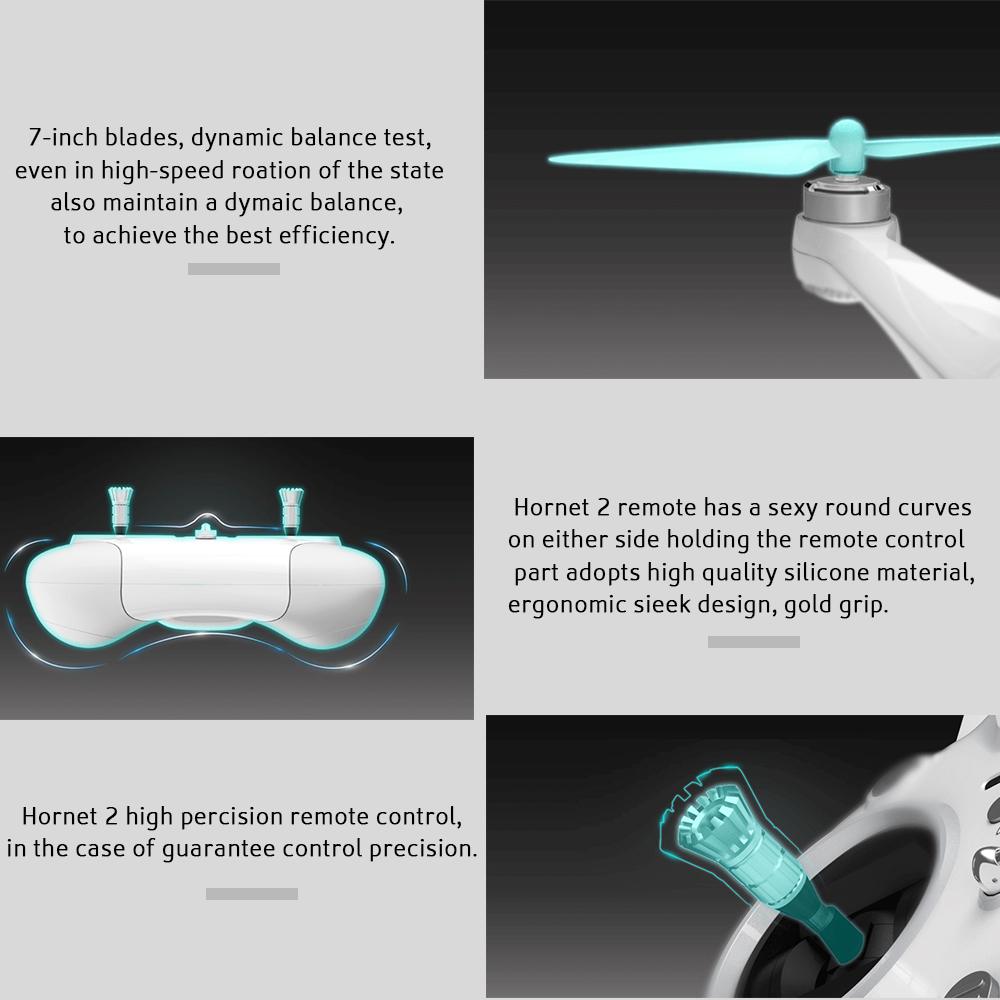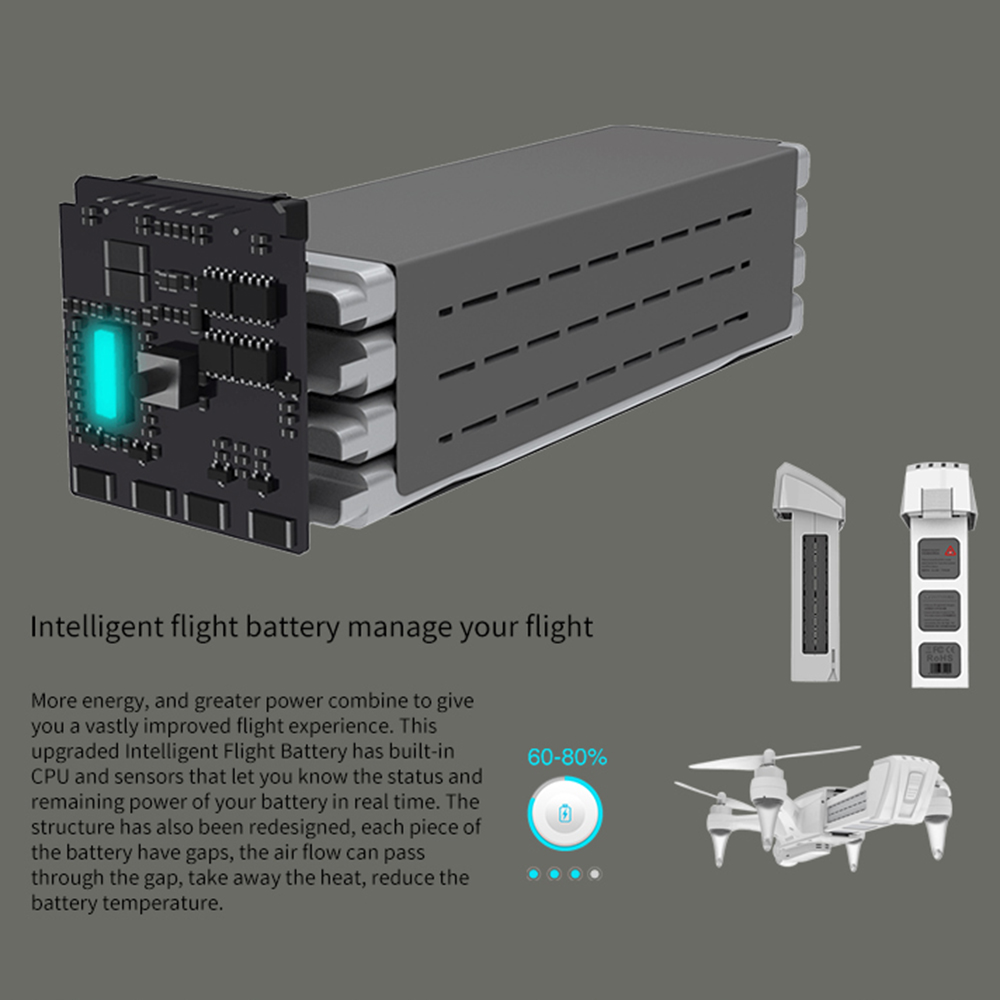 Features:
Streamlined design: every contour of the Hornet 2 was fashioned to create a beautiful and aerodynamic design made to maximize speed and agility. Not just outward appearance, inside of hornet 2 also have reasonable design, heat inside is easy comes out when flying.
GPS/GLONASS auto positioning system, the accurate positioning location.
Long flying time: with 3650mAh intelligent battery, extend fly time for about 20 minutes. This upgraded Intelligent Flight Battery has built-in CPU and sensors that let you know the status and remaining power of your battery in real time.
With 1080P/4K HD camera, 3-Axis Gimbal: make shooting and taking video more stable, gives you more clear and high quality wonderful views from different angles.
With way points function: record a flight path, then tell your Hornet 2 to fly along the same path repeatedly while you control the camera and orientation.
With point of interest function, record a point of interest, then tell your hornet 2 to fly surround repeatedly while you control the camera, radius, speed and height.
Low battery auto return: low power to the set value, hornet 2 will automatically returns home point.
Low power geo fencing: if a low battery warning is triggered during the flight, you will not be able to fly the aircraft out of this fenced in area with a radius of 20 meters and a height of 20 meters.
Two antennas on the top of the transmitter to ensure a stable radio coverage.
Colorful led light: to distinguish the direction of quadcopter and flight mode, show the battery's reminding.
Specifications:
Brand: JYU
Model: Hornet 2 Aerial 4K Version
Aircraft Specs:
Max Ascent Speed: 4m/s
Max Speed: 10m/s
Max Altitude above Sea Level
: 4000m
Flight Duration: Approx. 20mins
Operating Temperature Range: 0-40℃
GPS Mode: GPS/GLONASS Dual Mode
Hover Accuracy: 1.5m
Propeller Type: 7304
Motor Type: 2205 Brushless
Net Weight (Including Battery, gimbal, landing gear): 1044g
Diagonal Size (Excluding Propellers):280 * 280 * 160mm
Take Off Weight: 1.8kg
Hornet 2 Gimbal Specs:
Gimbal Operating Angular Range: +20~-90 degrees
Accuracy: +/- 0.05 degrees
FOV: 112°
ISO Range: 50-800
Still Photography Modes: Single Shot
Camera Resolution: 16MP (4608×3456)
Video Resolution: 4K@25FPS
2.7K@30FPS
1080P@60FPS
720K@120FPS
Picture Format: JPEG
Video Format: MP4
Storage: TF (Micro SD Card) 8G, 32G (MAX) (not included)
Remote Controller Specs:
Operating Frequency: 2.400 - 2.483 Ghz and 5.725 - 5.825 GHz
Max Transmission Distance:
2.400 - 2.483 GHz (Unobstructed, free of interference):
800 m
5.725 - 5.825 GHz (Unobstructed, free of interference):
800m
Battery: 2200mAH LIPO (Built-in)
Operating Current/ Voltage: 0.5A @3.7V
Video Output: WiFi
Battery Specs:
Capacity: 3650mAh
Voltage: 15.2V
Battery Type: LiPo
Charging Time: 90min
Energy: 54.02Wh
Net Weight: 358
Operating Temperature: 0-40℃
Max Charging Power: 70W
Battery Charger Specs:
Input: AC100-240V 50/60HZ MAX 2.0A
Output1: DC14.8V MAX 4.7A
Output2: DC 5.0V MAX 2.0A
Rated Power: 70W
Note: There might be some deviation due to manual measurement.
Don't over-charge, or over-discharge batteries.
Don't put it beside the high temperature condition.
Don't throw it into fire.
Don't throw it into water.
Package information:
Package size: 37 * 34 * 20cm / 14.6* 13.4 * 7.9in
Package weight: 3575g / 7.9lb
General gift box
Package list:
1 * JYU Hornet 2 Aerial 4K Version RC Drone
1 * Transmitter (mode 2)
1 * 4K Camera with Gimbal
4 * Long/Short Shade
1 * 3650mAh 15.2V Battery
1 * Battery Charger
4 * Pair Propellers
4 * Propeller Guard
1 * USB Connected Cable
1 * Pair Landing Gear
1 * Wrench
1 * Package List Card
1 * 16GB Micro SD Card