This HGLRC XJB F428 includes an Omnibus F4 flight controller with built-in Betaflight OSD and a 4in1 Blheli_S 28A ESC. The integrated design is pretty cool and really helps cut down on soldering tons of small wires close together and makes it look really clean.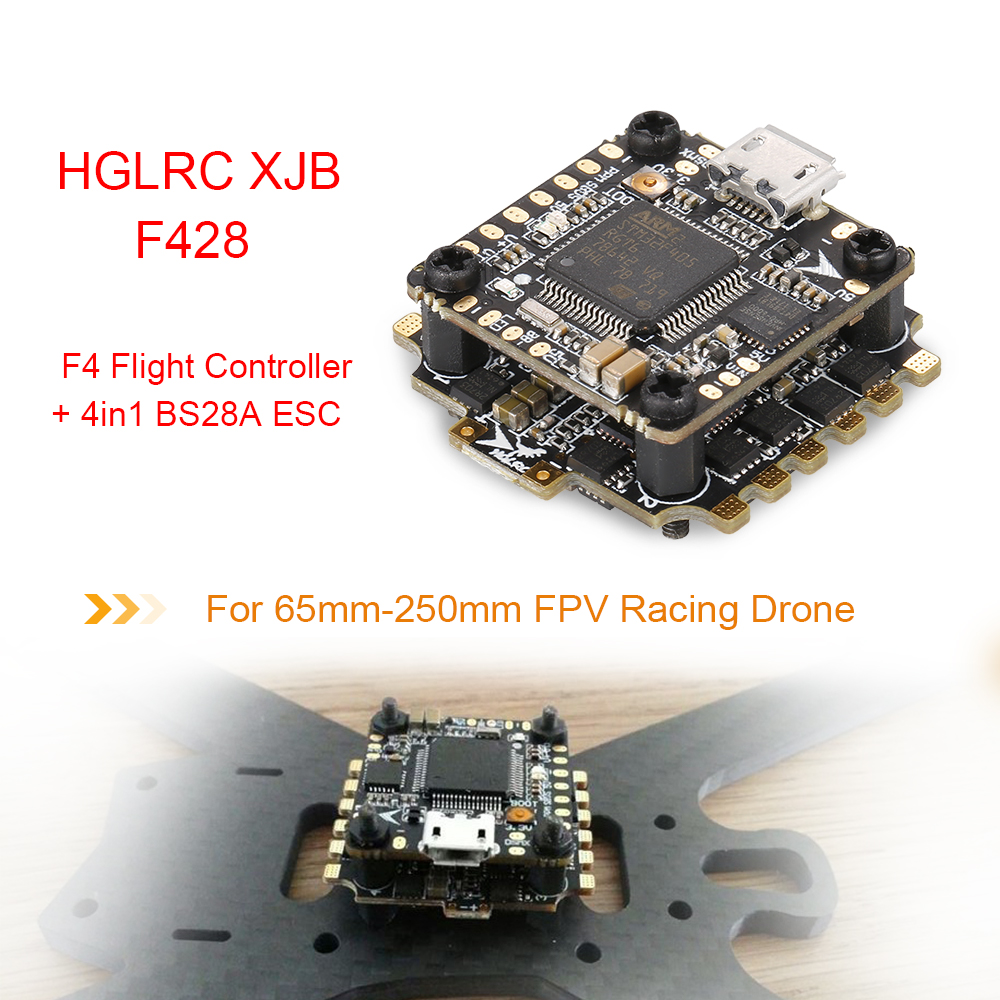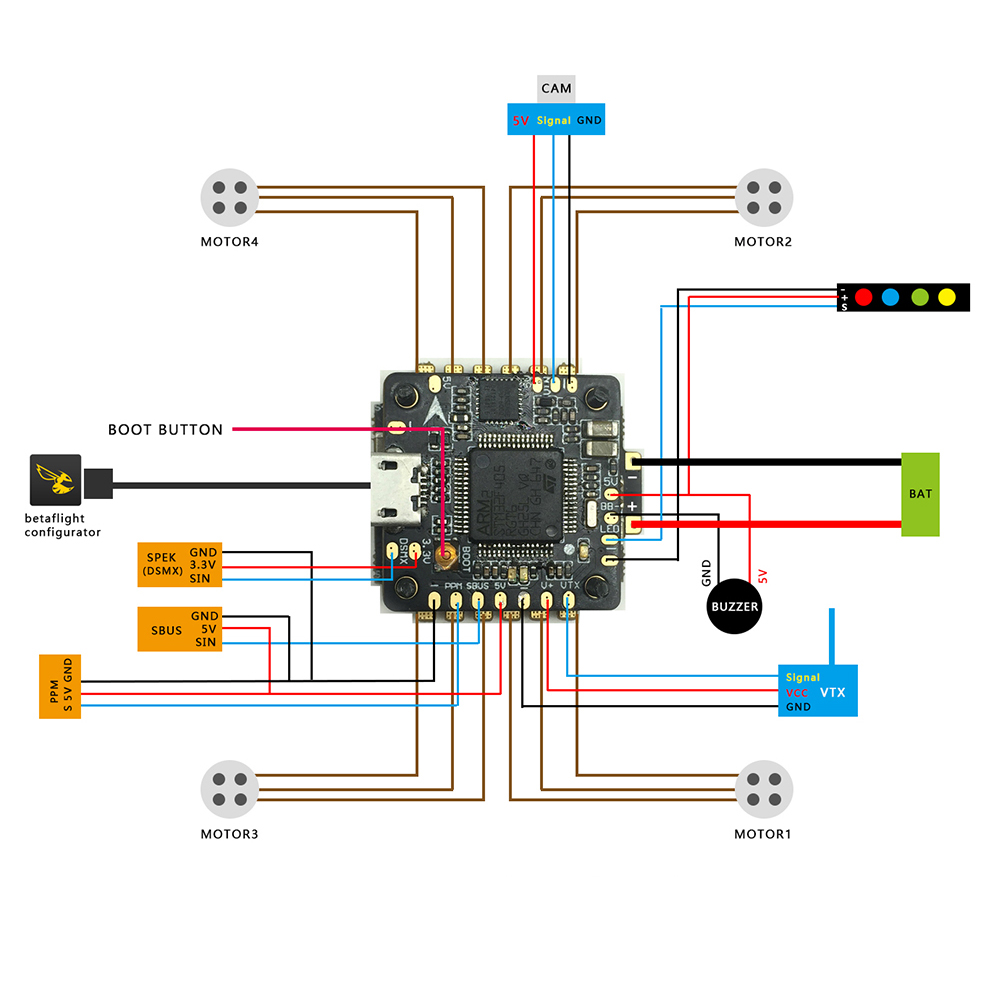 Features:
STM32F405RGT6 master chip, MPU6000-SPI connection, dual 8K.
Built-in BETAFLIGHT OSD to adjust PID.
Built-in 5V/3A BEC output.
Black box FLASH 16M large capacity storage.
1.2MM board thickness.
Support 2-4S power input.
Support SBUS/PPM/DSMX and other mainstream mainstream receiver.
Support buzzer/programming LED/voltage monitoring/BLHELI-S ESC programming.
Hole mounting size M2 20 * 20mm.
Specification:
Model: HGLRC XJB F428
Weight: 8g
Usage: for 65mm-250mm Frame Kit
Micro F4 Flight Control Board ( D-Shot Version):
MPU: MPU6000-SPI
CPU: STM32F405RGT6, dual 8K.
Black Box: Flash 16M
Input Voltage: 2-4S Lipo
Built-in Betaflight OSD to adjust PID
BEC Output: 5V/3A
Size: 25 * 25mm board, 20 * 20mm mounting holes (M2)
Weight: 4g
Support Subs/PPM/DSMX receiver
28A 2-4S Blheli_S BB2 4in1 ESC:
Input Voltage: 2-4S Lipo battery
Constant Current: 28A
Peak Current: 35A
BEC Output: NO
Firmware: BLheli_S 16.5
Size: 27 * 27mm (main board)
31 * 31mm (including pad)
Installing Hole: 20 * 20mm, M2
Weight: 4g
CPU: SILABS EFM8BB2 48MHZ
MOS Tube: TOP QUALITY MOSFET
Firmware: Betaflight 16.5
Support Damped Mode, Oneshot125, Oneshot42, Multishot, Dshot150, Dshot300, Dshot600, forward and reverse
Note: The max input voltage is 16.8V (4s lipo) when the F4 flight controller and the 4in1 ESC combining work together.
Package information:
Package size: 4 * 4 * 4cm / 1.6 * 1.6 * 1.6in
Package weight: 15g / 0.5oz
General box package
Package Included:
1 * OMF4-OSD F4 Flight Control Board
1 * 28A Blheli_S 4in1 ESC
1 * Screw Set