This is super-compact portable balance charger, which is a high-performance, micro processor control charger station with battery management suitable for LiPo, LiFe, LiHv battery type. This gives the user best operational experience and also makes the charger smart and unique. Depending on different kinds of batteries, there are different charging modes to meet users' request.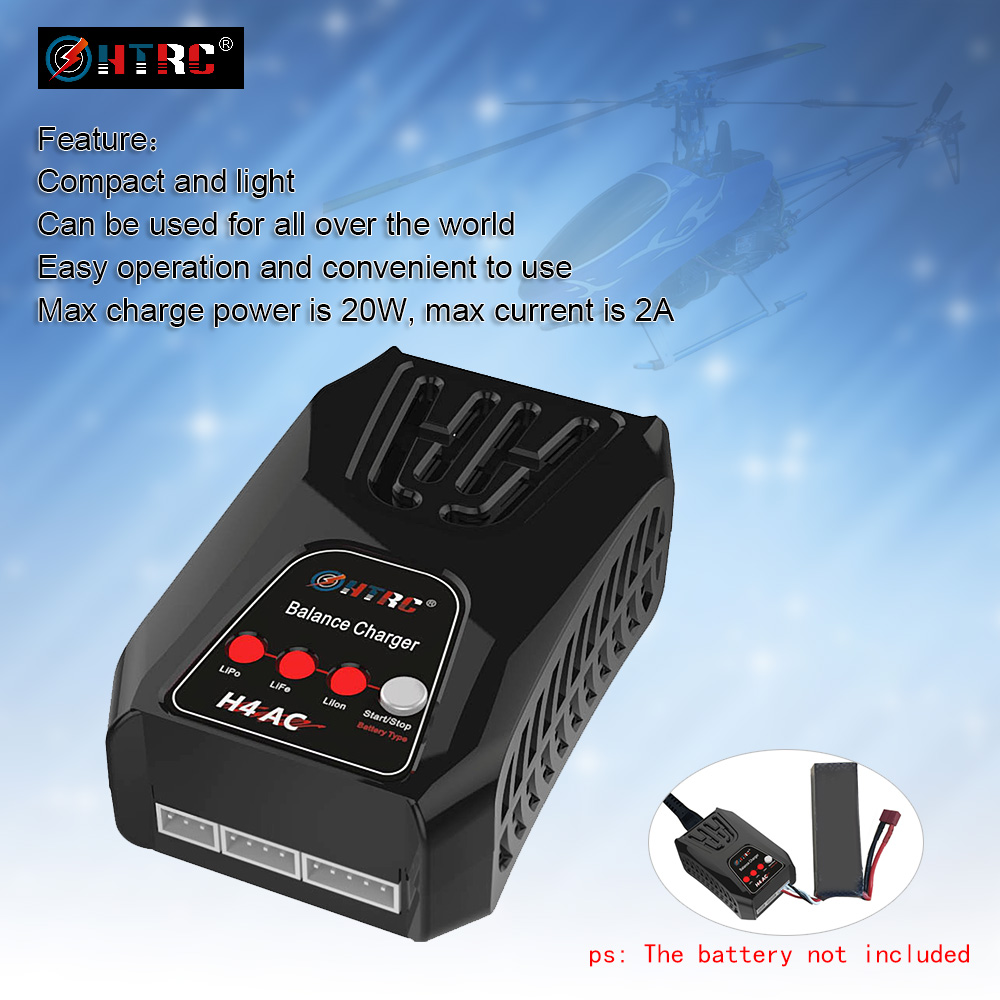 Features:
Compact and light.
Can be used for all over the world.
Easy operation and convenient to use.
Max charge power is 20W, max current is 2A.
Balancing individual cells for battery discharging.
Suitable for LiPo, LiFe, LiHv battery.
Specifications:
Brand name: HTRC
Model name: HT-0083
Charger plug: EU, US, UK plug optional
Input voltage: AC 110 - 240V
Charge circuit power: 20W
Charger current range: 0.1 - 2.0A
LiHv/LiPo/LiFe cell count: 2 - 4S
Current drain for balancing port: 300mA/cell
Item size: 97 * 57 * 33mm
(artificial measurements error allowed)
Item weight: 116g
Package Information:
Package size: 11 * 8.5 * 6.5cm / 4.3 * 3.3 * 2.6in
Package weight: 198g / 7.0oz
Gift box package
Caution:
Don't operate with wet hands.
Don't use too short or damaged cables.
Don't allow water, moisture or foreign objects into the charger.
Don't attempt to charge dry cells. Charge other types of batteries may cause fire or explosion.
Read the manual carefully before you use this product at the first time.
Package List:
1 * HTRC HT0083 H4AC Charger
1 * Charger Plug
1 * English Manual