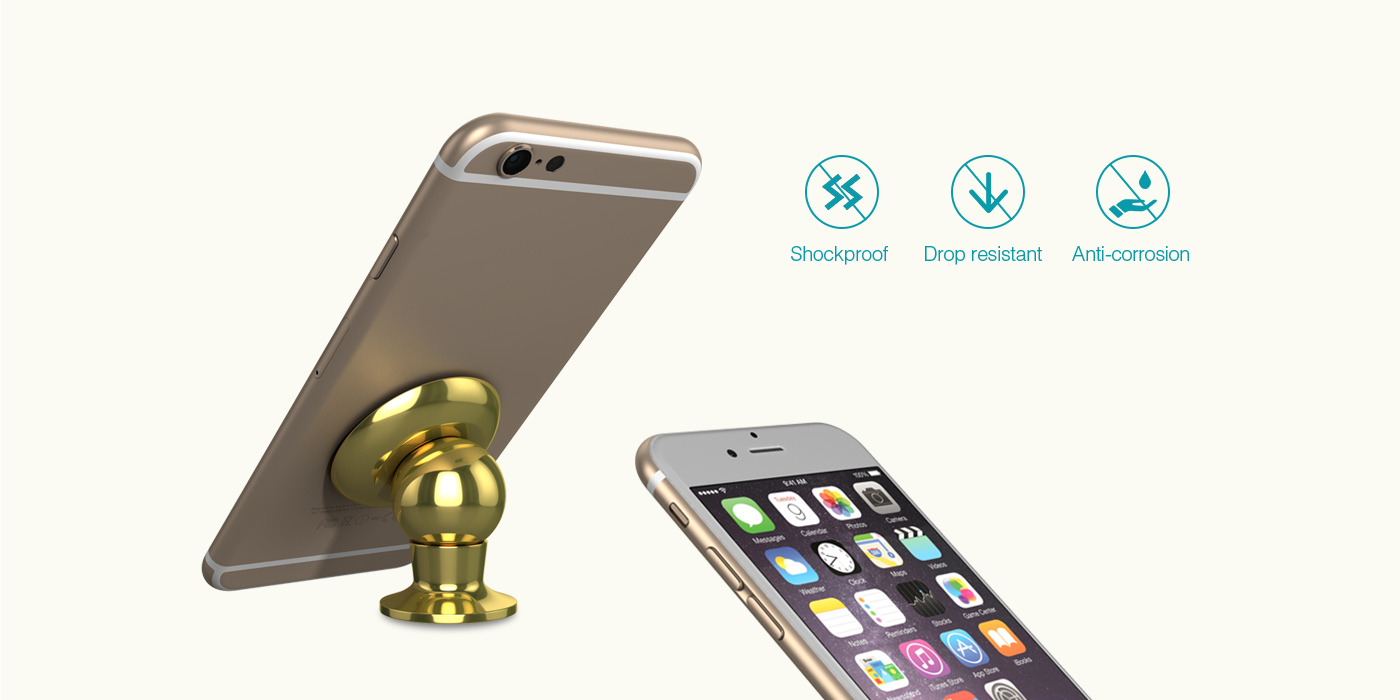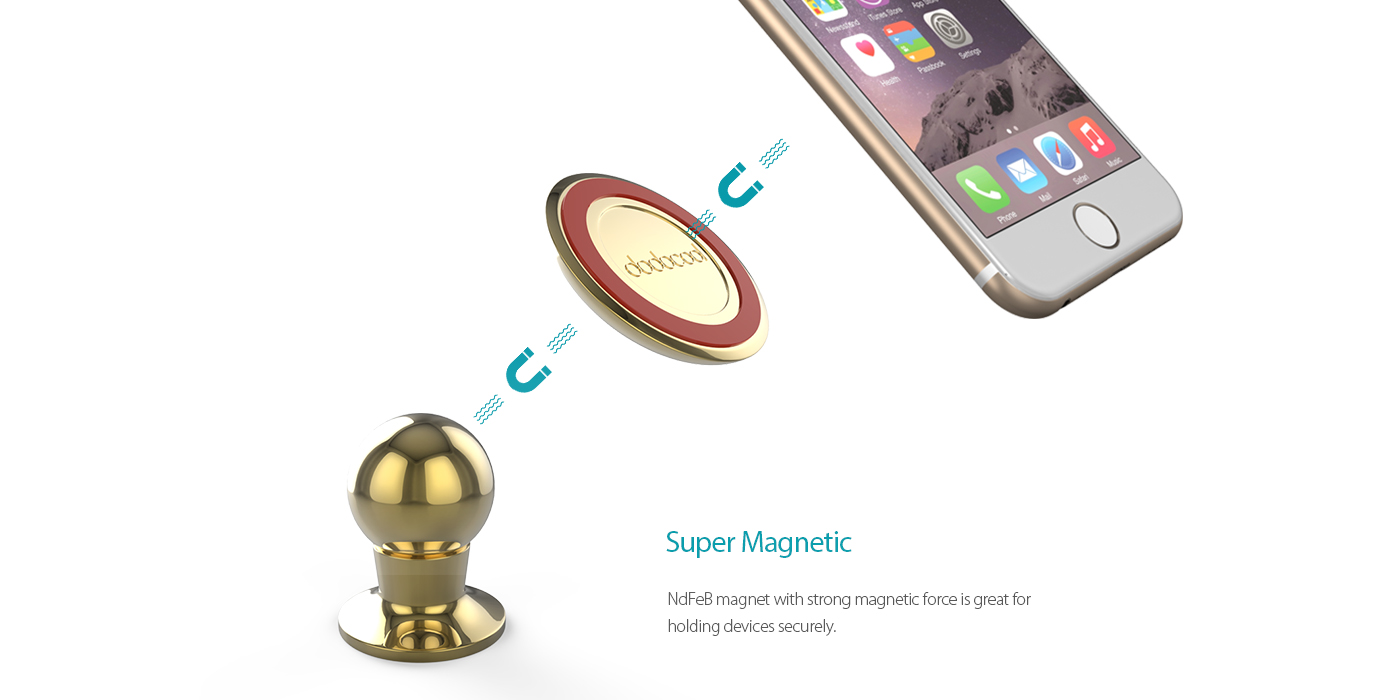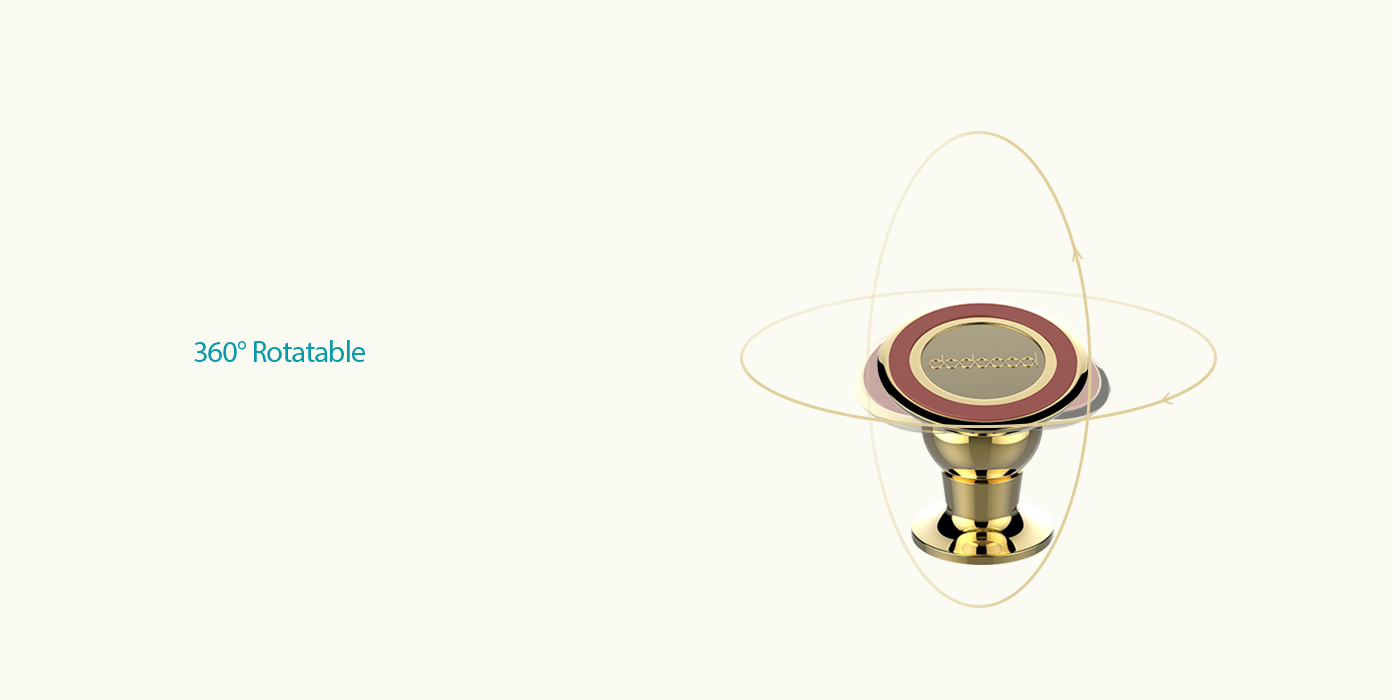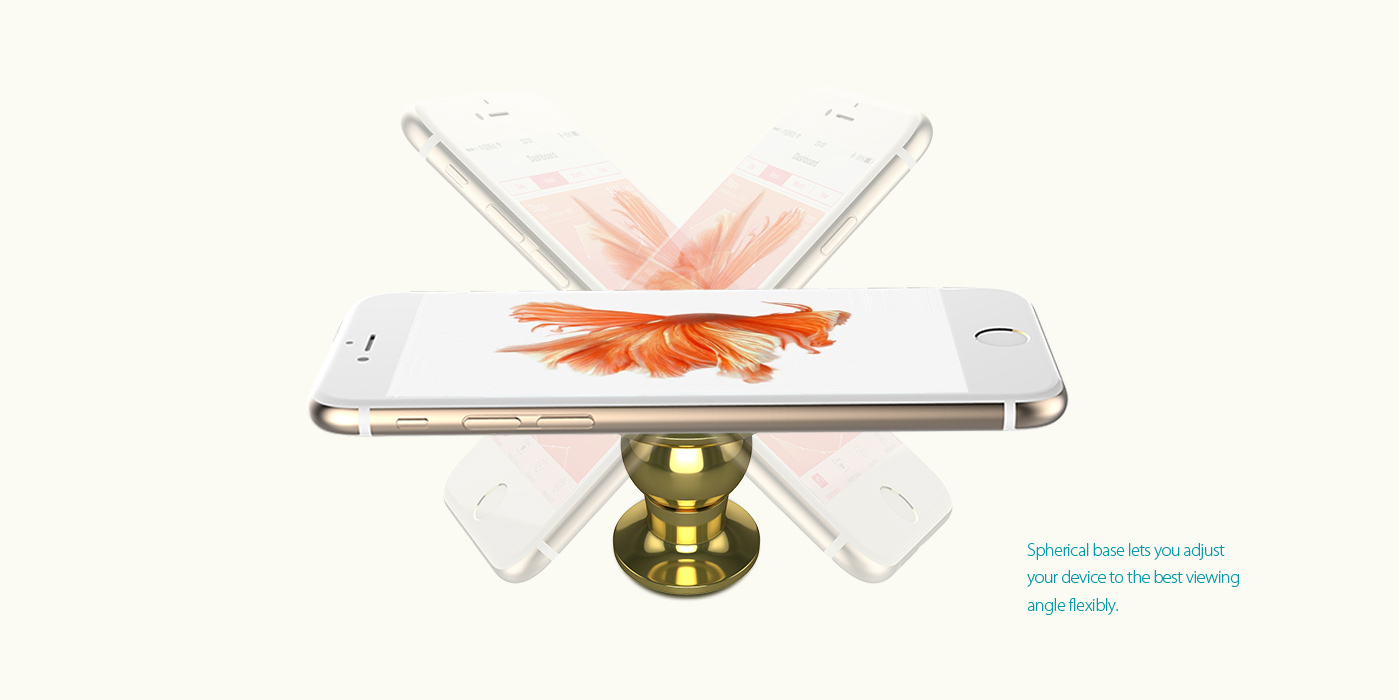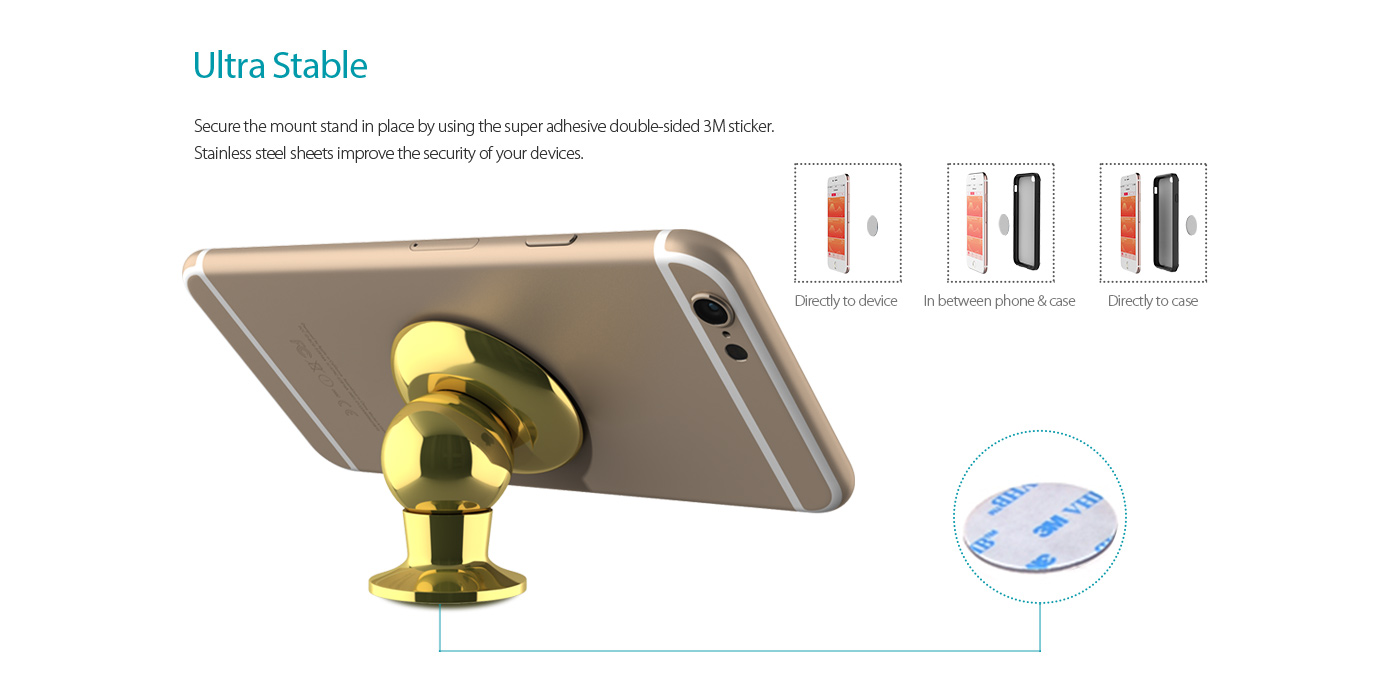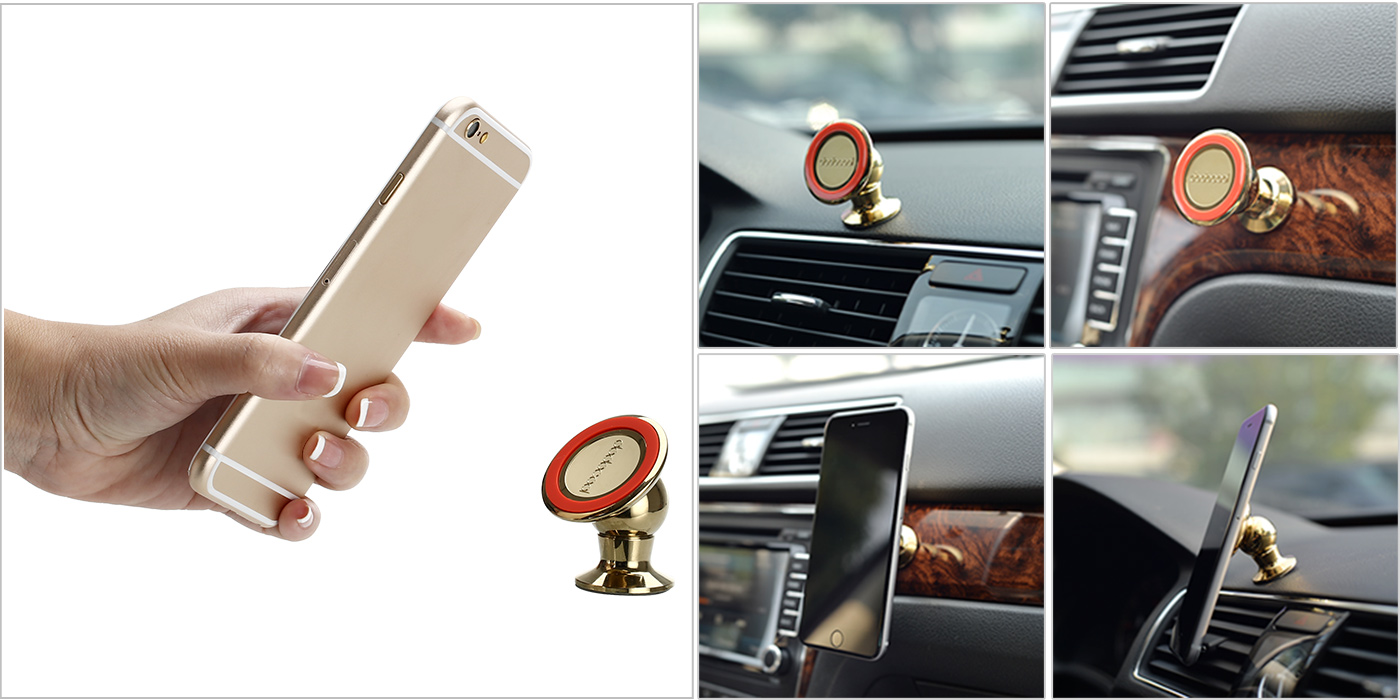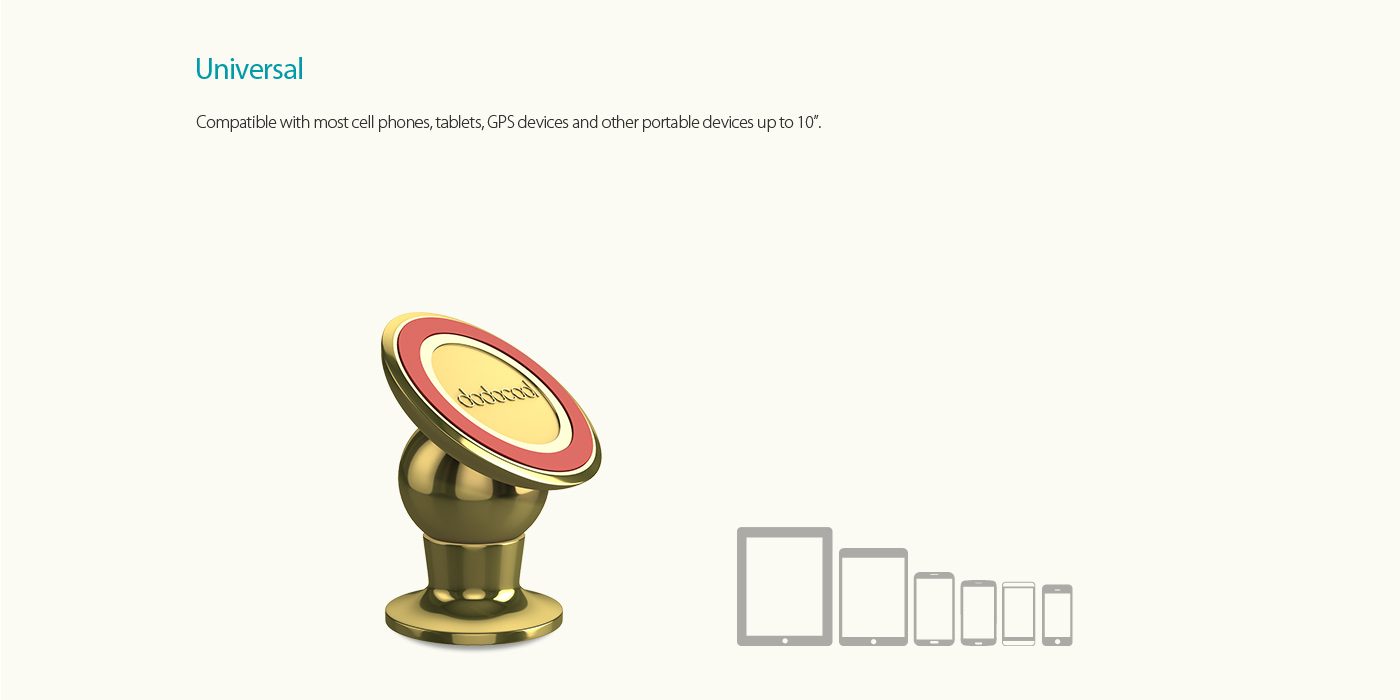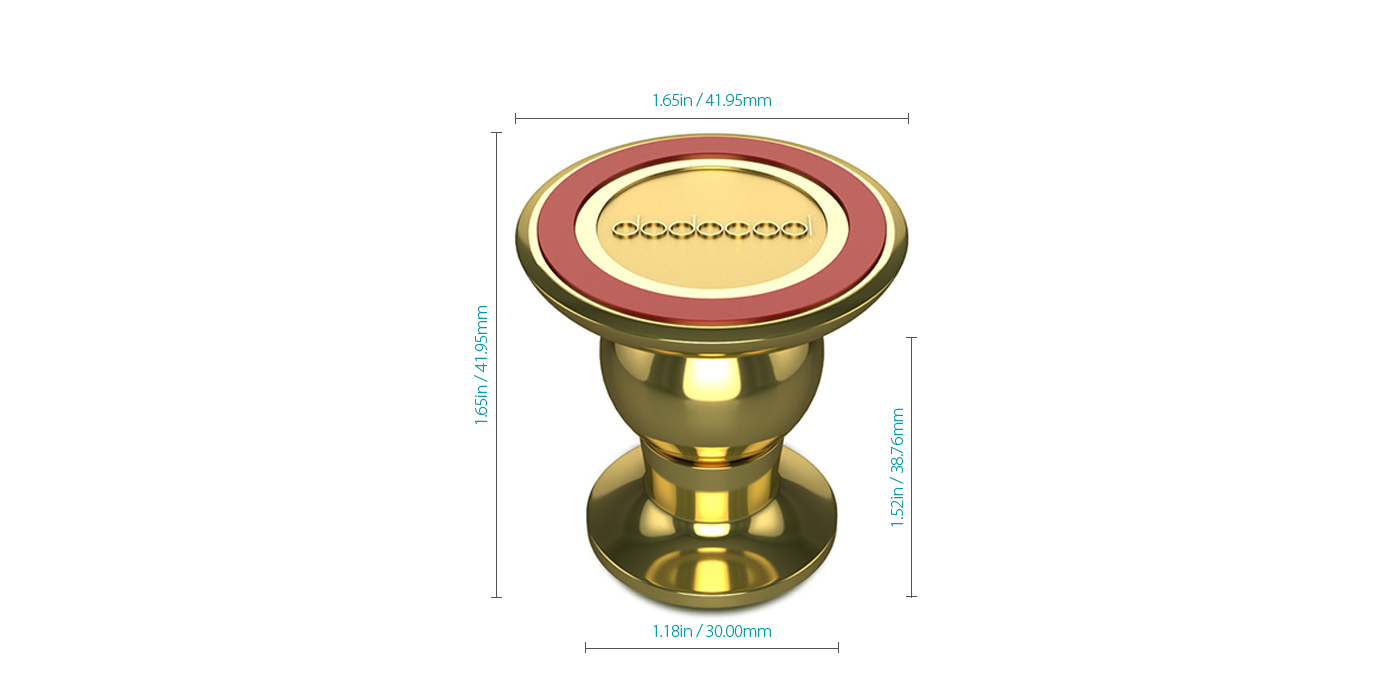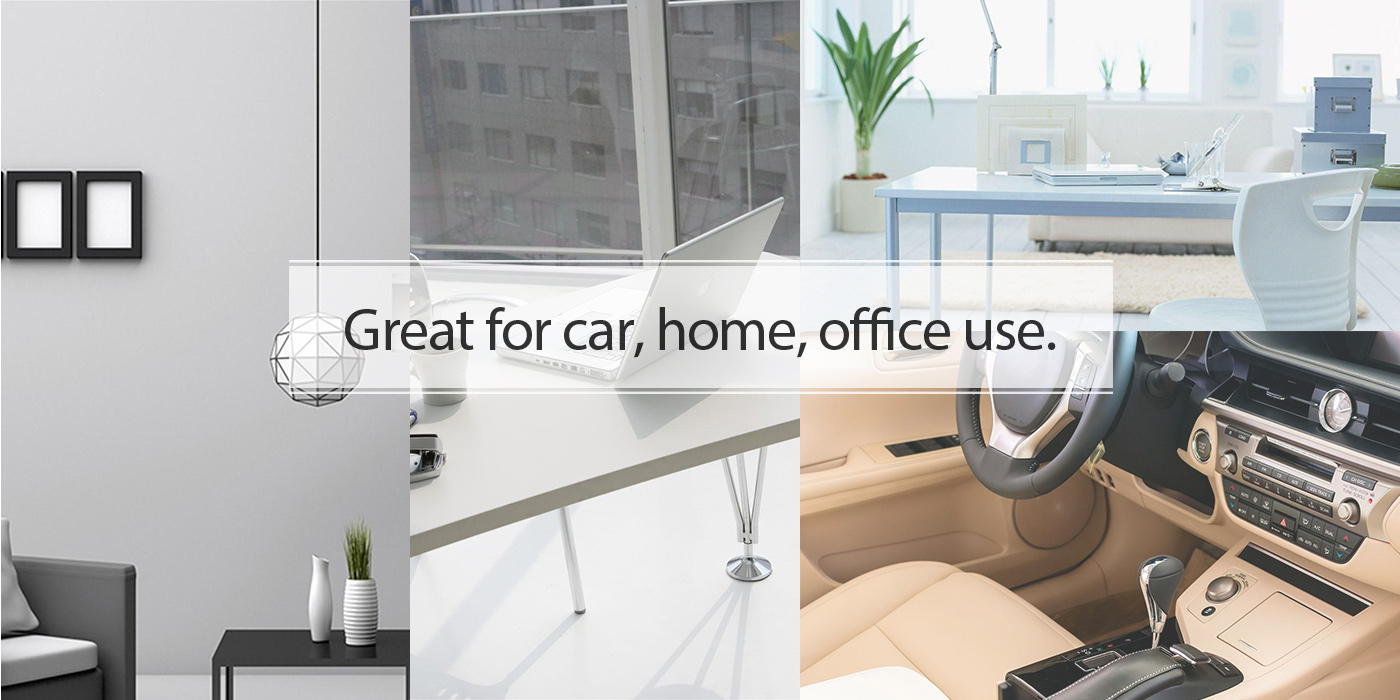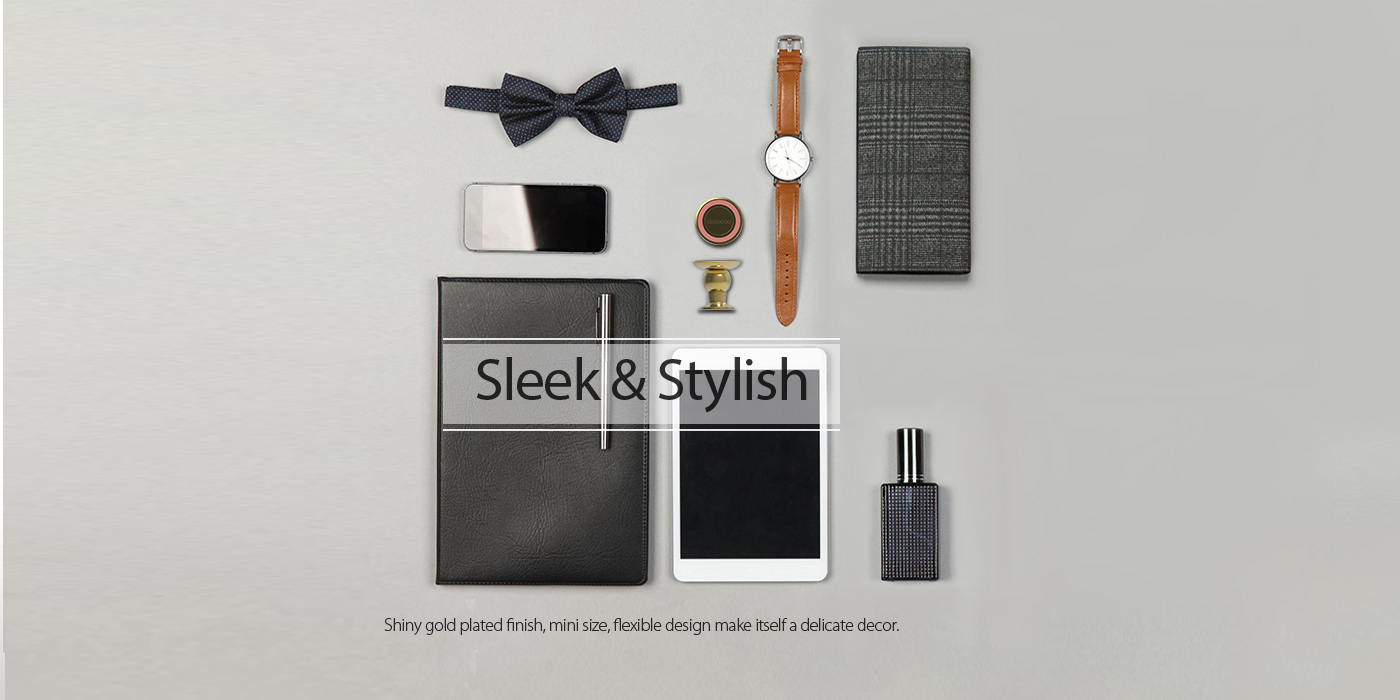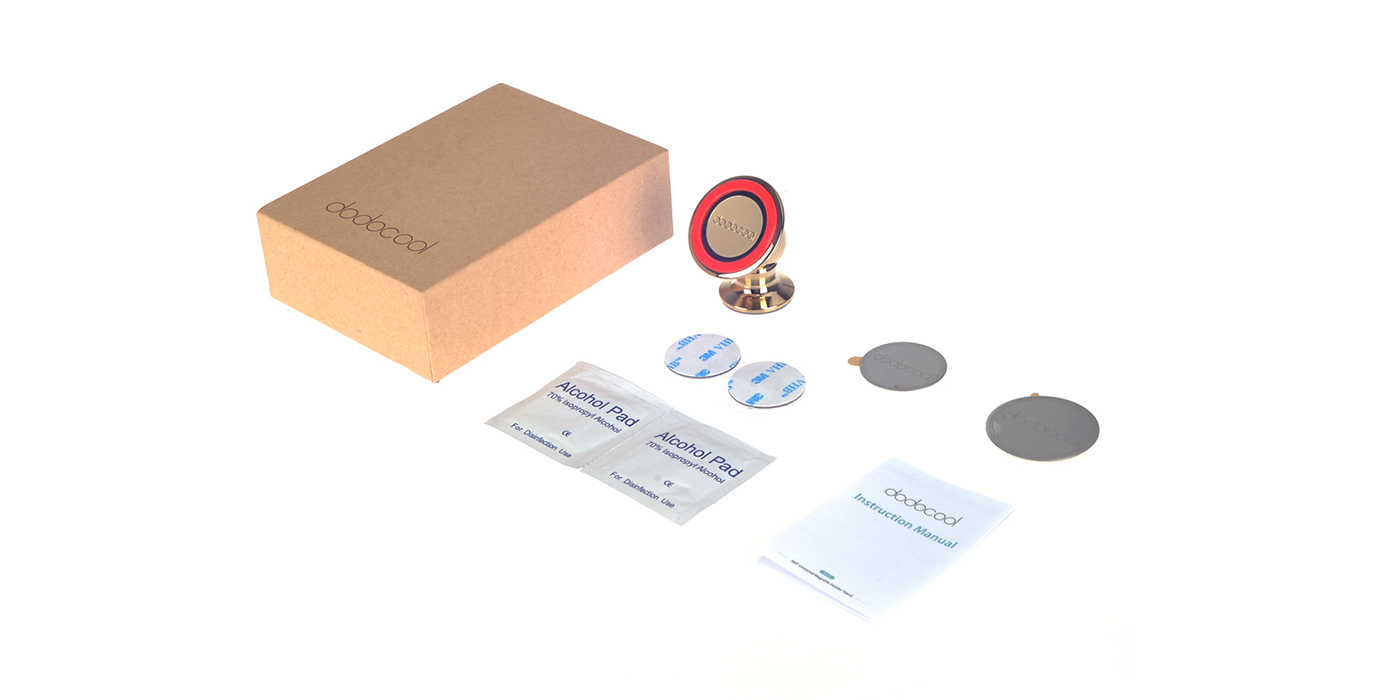 Overview
dodocool 360° Universal Magnetic Holder Stand adopts super magnetic NdFeB magnet to hold your cell phone or other devices securely and adjust the viewing angle flexibly.
Features
Super Magnetic
NdFeB magnet with strong magnetic force is great for holding devices securely, shockproof, corrosion proof and drop resistant.
360° Rotatable
Spherical base lets you adjust your device to the best viewing angle flexibly.
Ultra Stable
Secure the mount stand in place by using the super adhesive double-sided 3M sticker. Stainless steel sheets improve the security of your devices.
Easy to Use
Easily access your device with one hand. Great for driving safety.
Universal
Compatible with most cell phones, tablets, GPS devices and other portable devices less than 10". Great for car, home, office use.
Sleek & Stylish
Shiny gold plated finish, mini size and flexible design make it a delicate decoration.
Specifications
Brand: dodocool
Material: Metal
Mount base diameter: Approx. 1.18 in / 30.0 mm
Mount height: Approx. 1.50 in / 38 mm
Magnetic suction cup diameter: Approx. 1.65 in / 42 mm
Item size: Approx. 1.81 x 0.63 in / 46 x 16 mm (L * W)
Item weight: Approx. 4.26oz / 121g
Package size: Approx. 5.24 * 3.79 * 1.60 in / 133.2 * 96.2 * 40.6 mm (L * W * H)
Package weight: Approx. 8.17oz / 232g
Package includes
1 * dodocool Magnetic Suction Cup
1 * Mount Stand
2 * Stainless Steel Sheets
2 * Alcohol Pads
1 * 3M Sticker
1 * Instruction Manual (English, French, German, Spanish, Italian, Japanese)