An exciting adventure into paleontology. Experience the fun by carefully excavating the bones from the block using the tools and techniques of paleontologists. Hidden inside of a plaster rock, you must find the ancient dinosaur hidden away inside. Once the bones are removed from the plaster you can assemble the bones into a dinosaur. Make your bedroom into a miniature museum space as you have uncovered a great dinosaur treasure.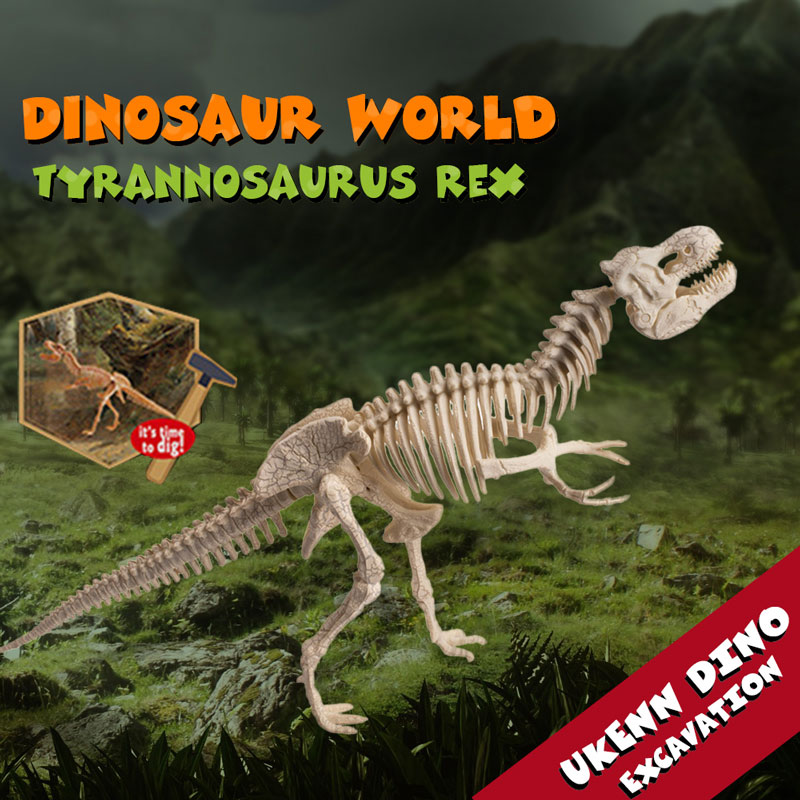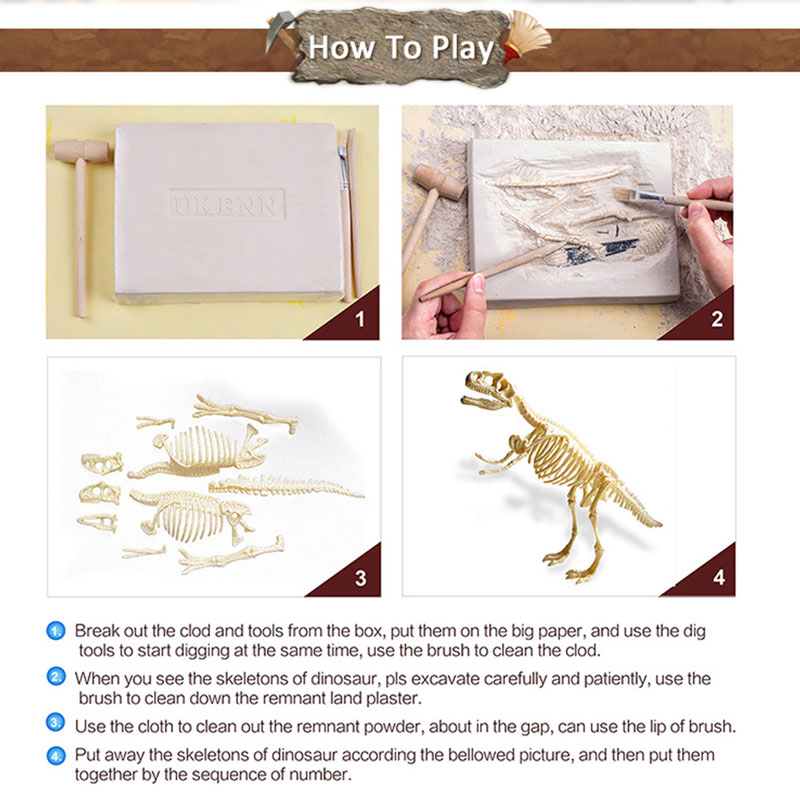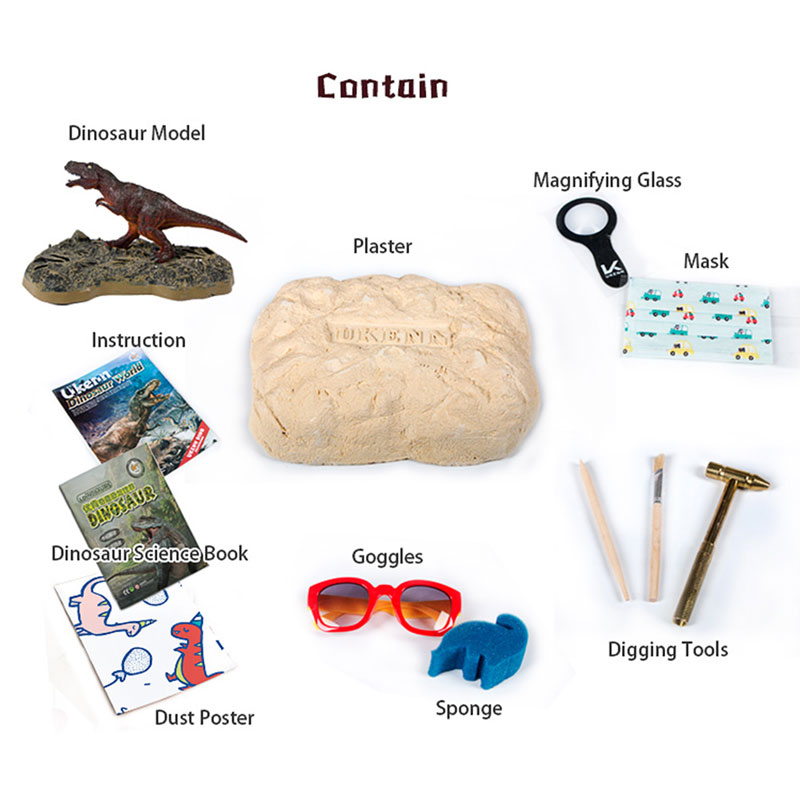 Features:
DIG UP REAL DINO - Excavate a genuine dinosaur bone, dinosaur tooth, and dino accessories and add them to your rock collection!
BECOME A PALEONTOLOGIST - Construct a 3D tyrannosaurus rex skeleton model after carefully digging up your collectible dinosaur like a real paleontologist
EXCITING ARCHEOLOGY LESSON - This hands-on activity kit fosters a love of science and history while teaching kids about dinosaur the fun way!
A HOMESCHOOL FAVORITE - A complete science kit that serves as the perfect stand-alone school project that boys and girls love!
IDEAL DECORATION - Perfect for shelf display or dinosaur battles.
Package Information:
Package size: 55 * 35.5 * 9.5cm / 21.65 * 13.98 * 3.74in
Package weight: 2589g / 5.7lb
General box package
Package List:
1 * Excavation Brick
1 * Flat-edged Chisel
1 * Brush
1 * Mallet
1 * Mask
1 * Magnifying Glass
1 * Goggles
1 * Sponge
1 * Dust Poster
1 * Dinosaur Model
1 * Dinosaur model base
1 * Instruction