This 8 channel passive video transceiver without additional power supply uses 4 pairs twisted-pair cables to transmit 4 channel video picture signal. This equipment are compatible with PAL, NTSC and SECAM baseband Composite Video signals. It can be used as transmitter, can also be used as receiver(So this equipment can be used in pairs). Finally, you can use it with various other passive or active UTP Video Balun Transceivers. Small in size, easy for installation, it's nice to have.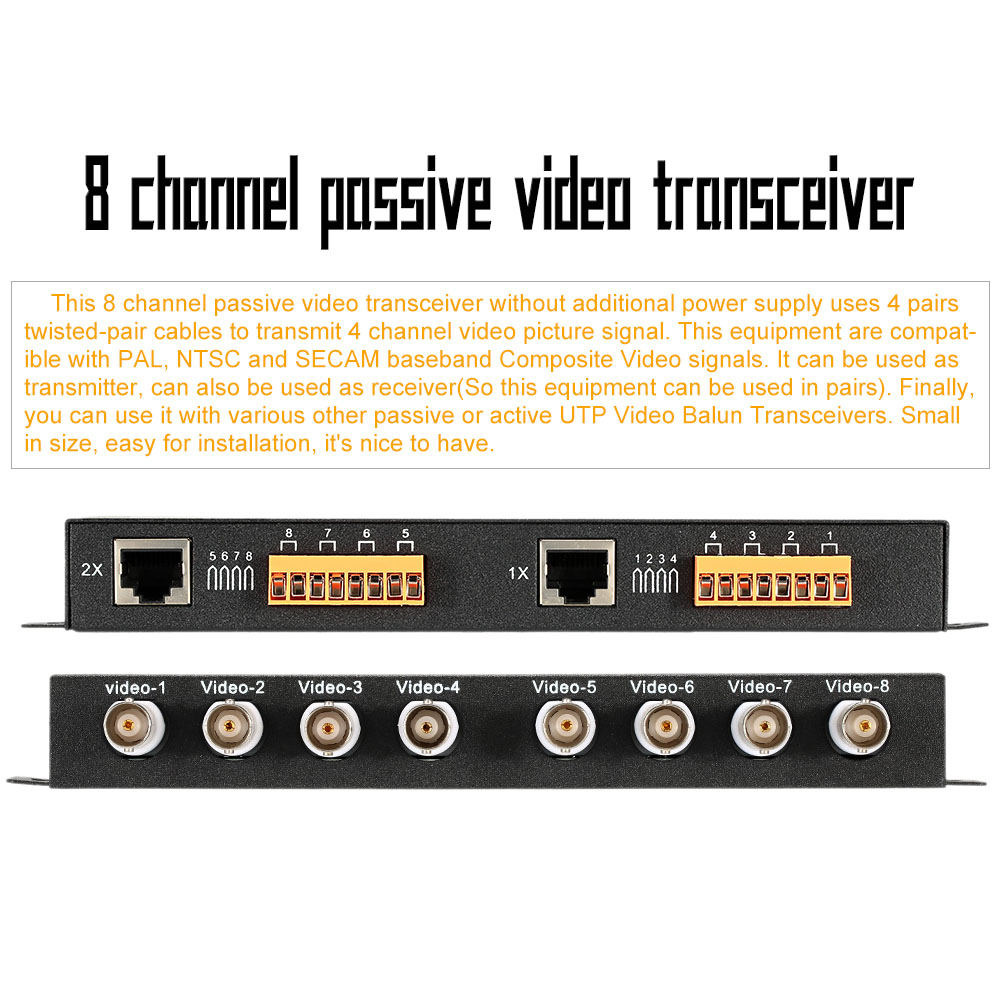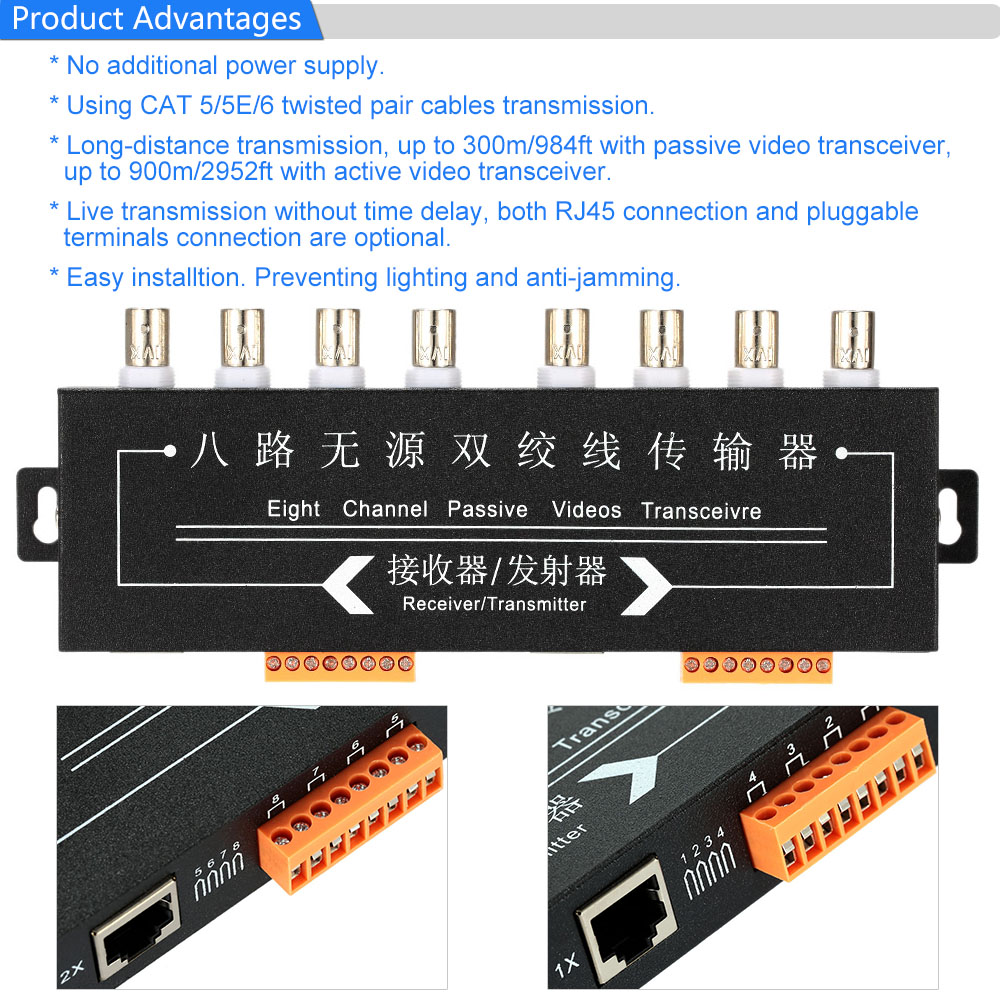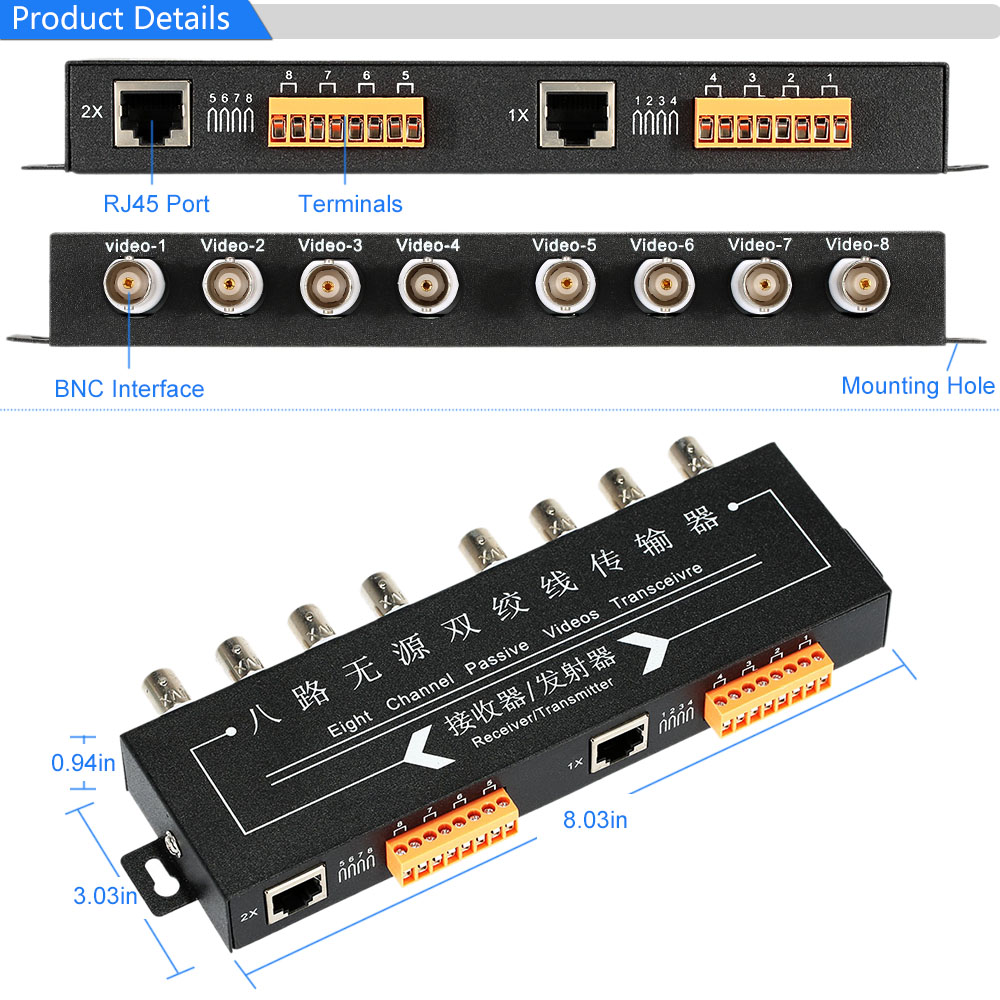 Features:
* No additional power supply.
* Using CAT 5/5E/6 twisted pair cables transmission.
* Long-distance transmission, up to 300m/984ft with passive video transceiver, up to 900m/2952ft with active video transceiver.
* Live transmission without time delay, both RJ45 connection and pluggable terminals connection are optional.
* Easy installtion. Preventing lighting and anti-jamming.
Specifications:
Balun Type: Passive
Channel : 8 Channel
Video transmitting distance: 300m with passive video transceiver,900m with active video transceiver
Video Formats: NTSC, PAL, SECAM
Wire Type: CAT 5/5E/6 twisted pair cables
Material: Metal
Item Weight: 331g/11.67oz
Item Size: 20.4*7.7*2.4cm/8.03*3.03*0.94in
Package Weight: 364g/12.85oz
Package Size: 21.6*8.2*2.7cm/8.50*3.23*1.06in
Package List:
1 * 8 channel passive video transceiver