The 747-1 CESSNA airplane is the most intelligent RC airplane ever offered by VolantexRC. Thanks to the professional airfoil design that makes RC flight incredibly easy, even for the least experienced user. With its smooth flight capability battles windy conditions, all your control feeling is smooth and responsive. Requiring just minutes to assemble, you'll appreciate how its quiet brushless power system delivers outstanding performance with long, enjoyable flights. Plus it's built to last from lightweight EPO material that's tough enough to handle everyday flying punishment without getting bent out of shape. After you've mastered the basics of flight, the CESSNA is capable of performing a complement of aerobatic maneuvers such as loops, rolls, and even inverted flight.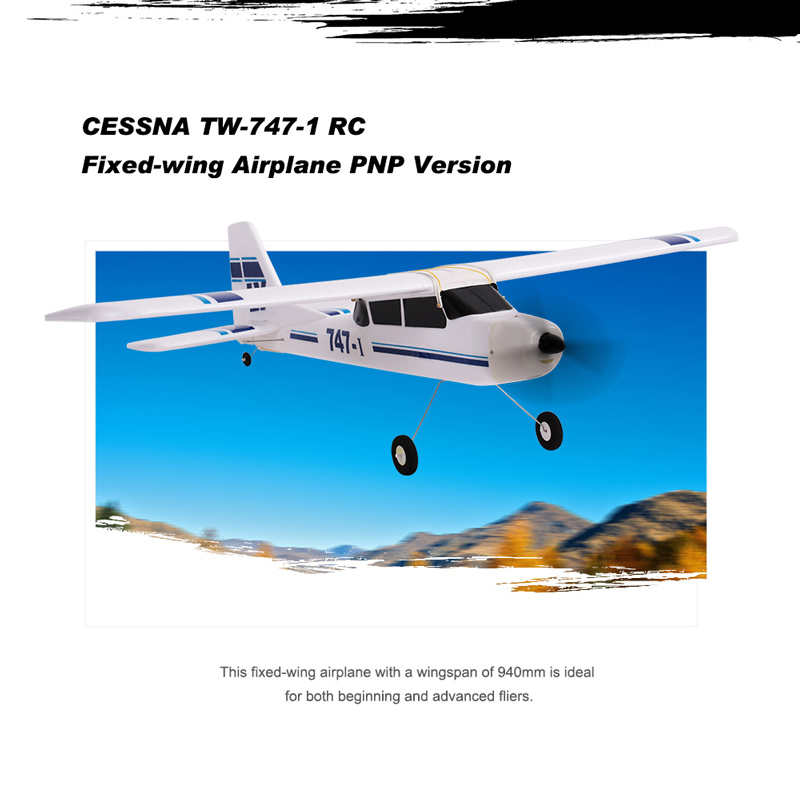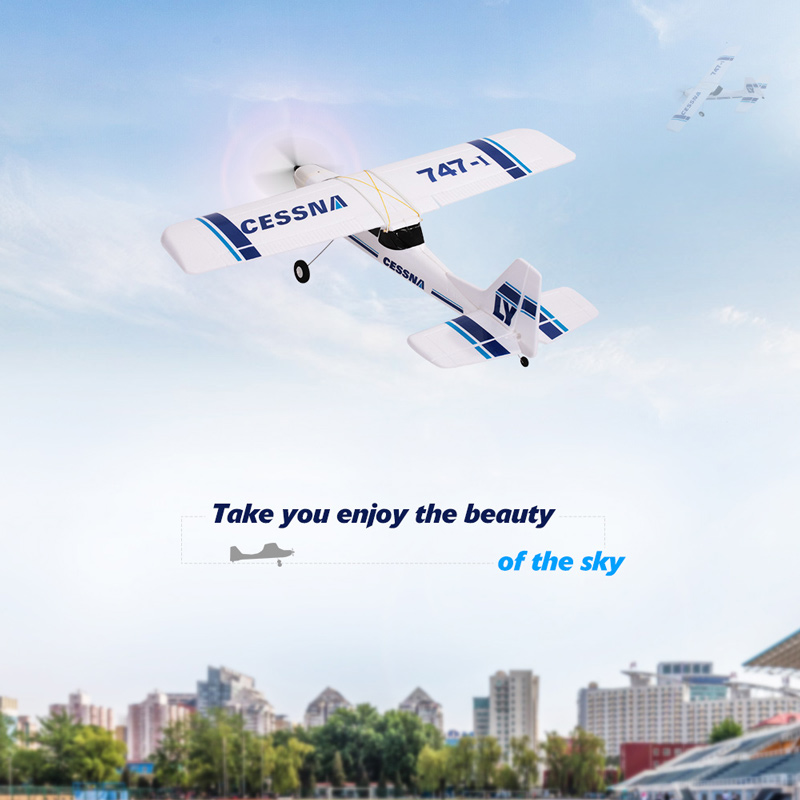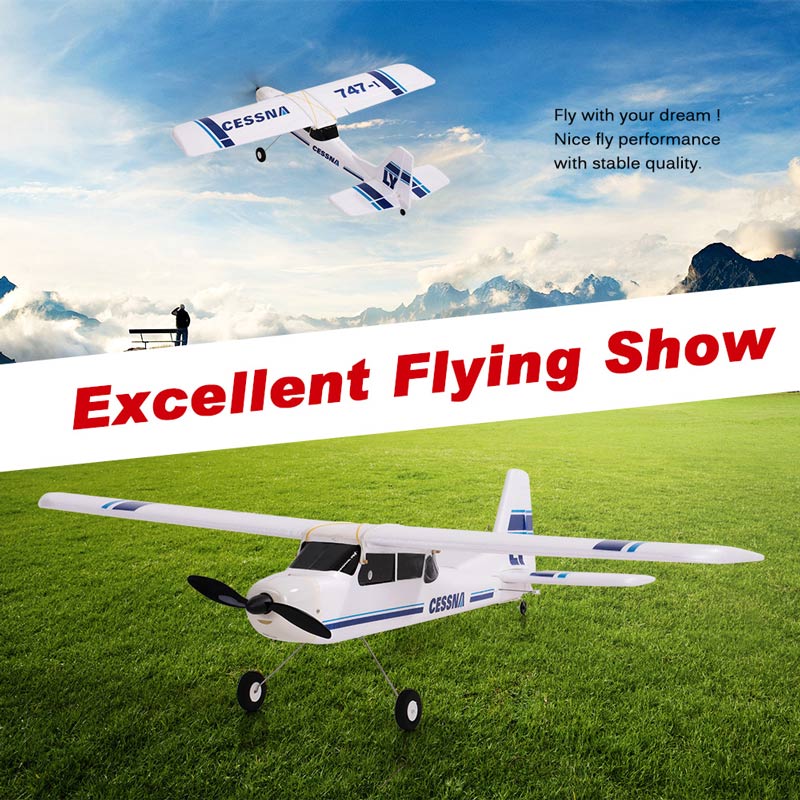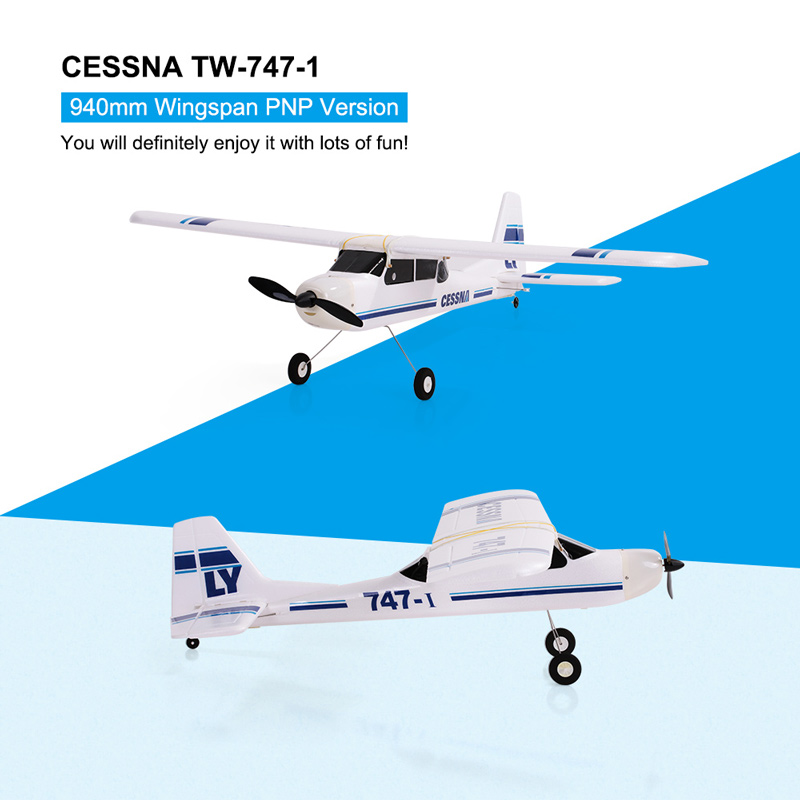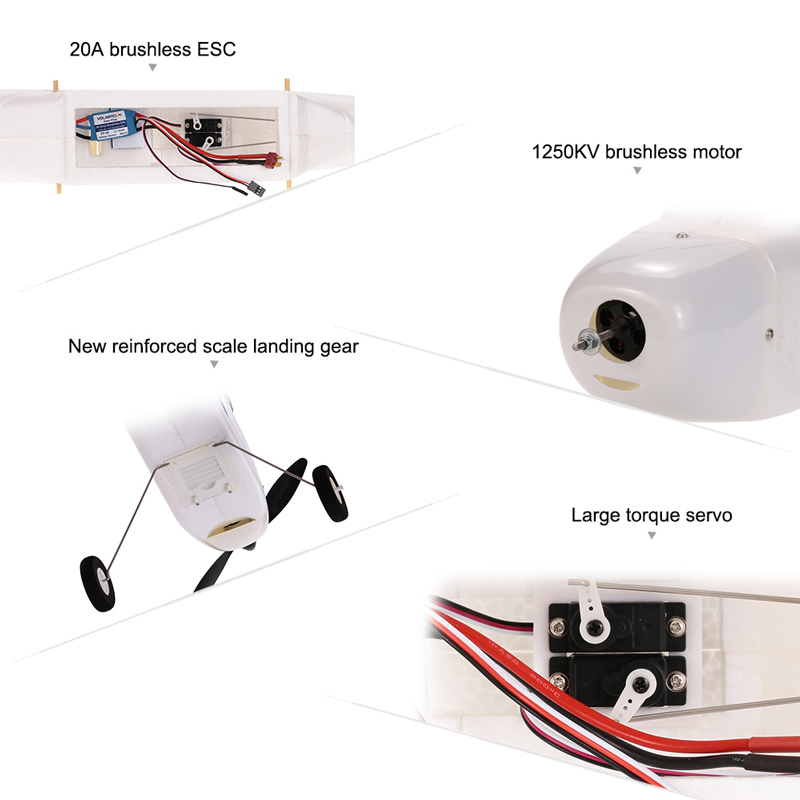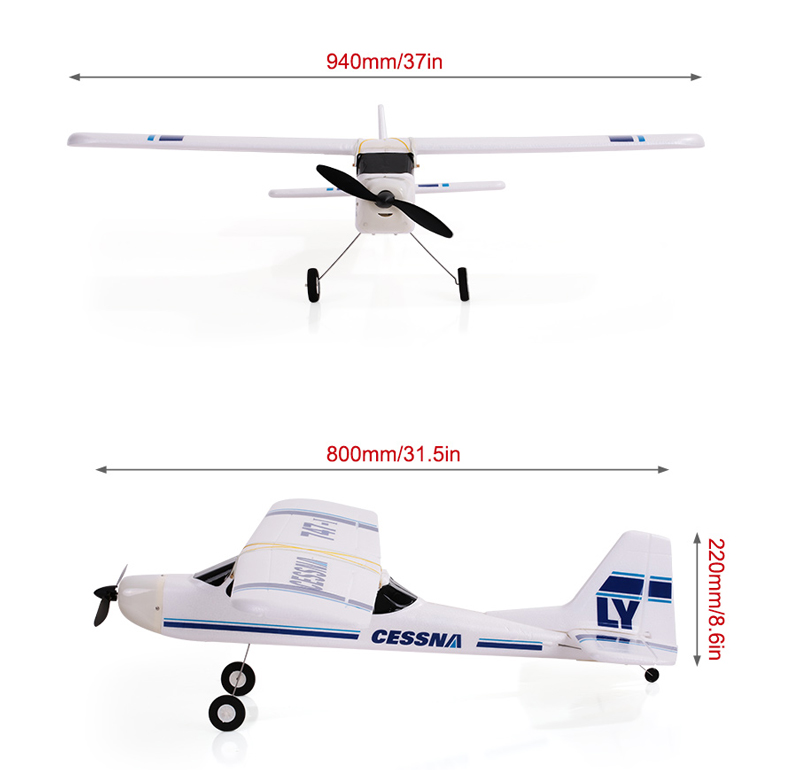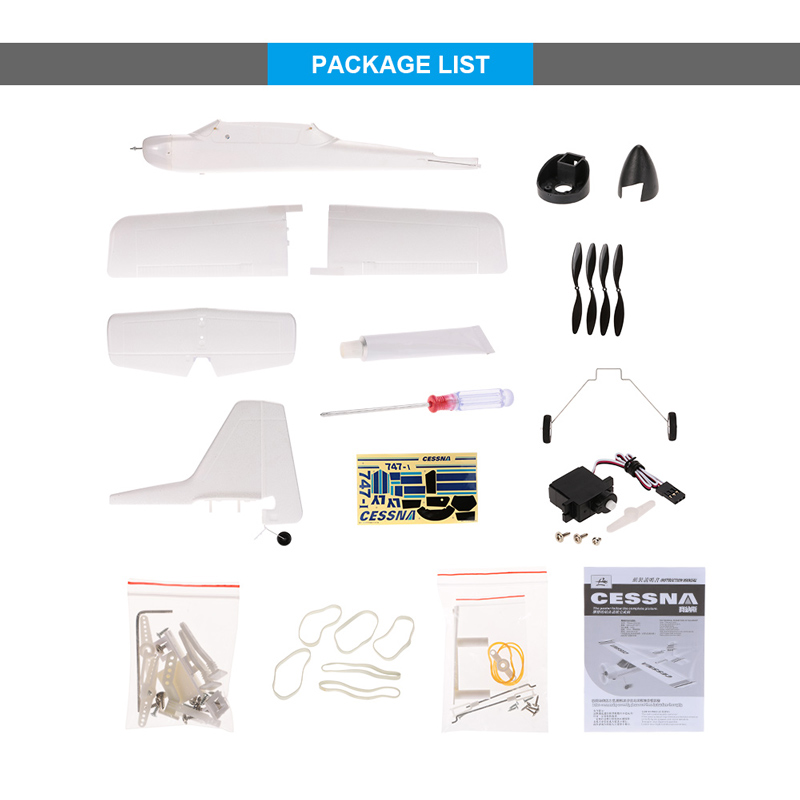 Features:
Fast, simple assembly.
Excellent flight performance.
Easy-plug advanced 20A ESC installed
Stronger push rods, horns offers more efficiency in control.
Durable and light weight EPO construction with many surface details.
Powerful 1250KV brushless motor.
Tail wheel gear design more durable.
The ideal beginner's choice when learning to fly with an instructor.
A lot of potential to be upgraded become a good performance sport plane.
The added advantage of a landing wheel, to help protect the foam, makes it a perfect choice for everyone.
Specifications:
Brand:
VolantexRC
Model: CESSNA TW-747-1
Material: Durable EPO
Color: Blue
Wing Span: 940mm/37in
Length: 800mm/31.5in
ESC: 20A brushless ESC
Servo: 3pcs
Motor: 1250KV brushless motor
Radio: 2.4Ghz 4channel (
not included
)
Recommended battery: 11.1V 1000mAh ~ 1300mAh 20C Li-Po
(
not included
)
Item dimension: 940 * 800 * 220mm / 37 * 31.5 * 8.6
Weight: 381g
There may be some deviation due to manual measurement.
Package information:
Package size: 79 * 35 * 14.5cm / 31.1 * 13.8 * 5.71in
Package weight: 1944g / 4.28lb
Genaral box package
Notice:
The transmitter, receiver, charger and airplane battery are not included, you should buy them by yourself.
This RC model is not a toy and is not suitable for children under 14 years old, keep it away from children.
Carefully read the instruction before any use, if you are a beginner, it's advisable to be assisted by an experienced adult.
Package list:
1 * CESSNA TW-747-1 PNP Version (Unassembled)
1 * 1250KV brushless motor
1 * 20A ESC
3 * Servo
1 * Sticker
1 * Tool Set
1 * English Manual