The traditional wired FPV simulator has many shortages, such as encrypted line interface is not unified, calibration is difficult. Our product is a wireless simulator, which directly connect to remote control receiver, supports PWM, PPM, S-BUS protocols, suits for RC Futuba JR PROPO Walkera transmitter and so on. Through the software(we will provided), your telepresence will be very good.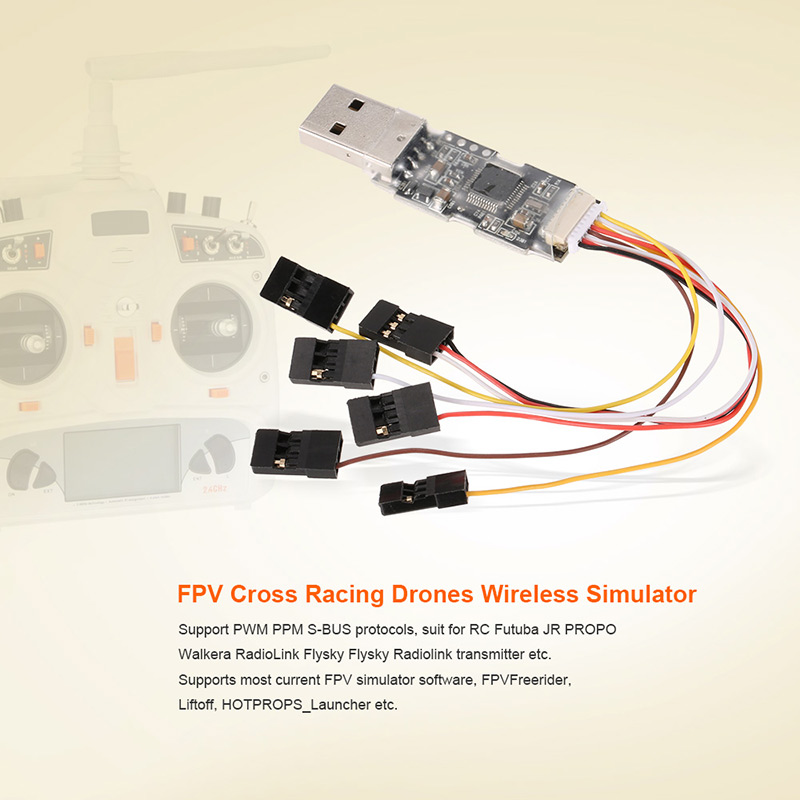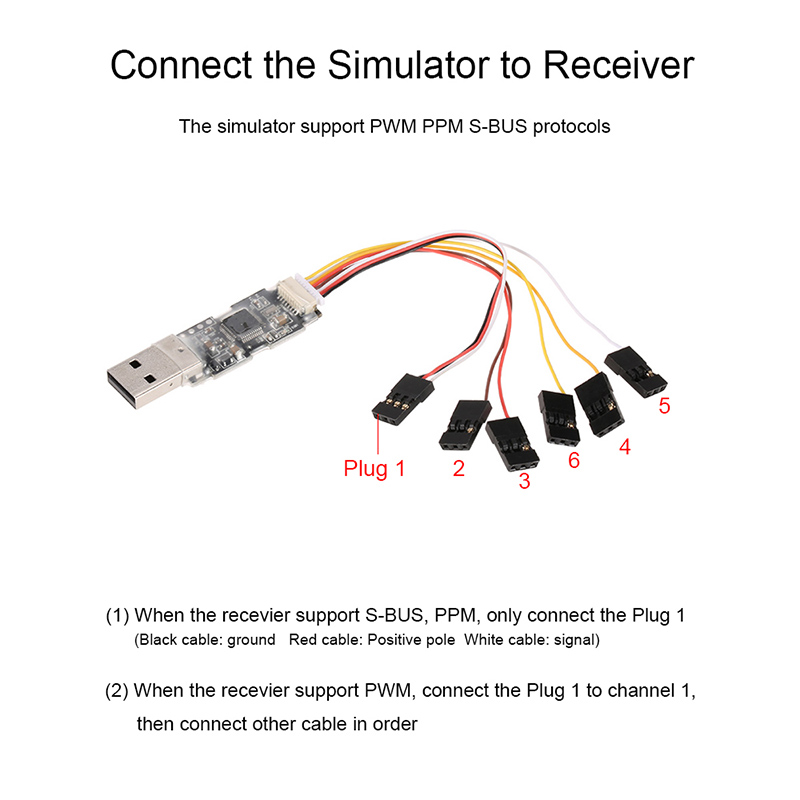 Features:
Wireless simulator much more convenient
Support PWM, PPM, S-BUS protocols
High quality and durable in performance
Suit for RC Futuba JR PROPO Walkera transmitter etc.
Supports most current FPV simulator software, FPVFreerider, Liftoff, HOTPROPS_Launcher etc.
Software's telepresence is very good
FPVFreerider simulator software provides five flying filed
Specifications:
Item Name: FPV wireless simulator
Material: PCB
Support: PWM PPM S-BUS protocols
Suit for: RC Futuba JR PROPO Walkera RadioLink Flysky transmitter etc.
Item dimension: 55 * 18 * 7mm (without cable)
Item weight: 7.6g
Package information:
Package size: 10 * 3.5 * 1cm / 3.9 * 1.4 * 0.4in
Package weight: 11g / 0.4oz
Polybag package
Notice:
You can get FPV simulator software through the link "https://mega.nz/#!Zo5xQIxD!7Z1KfXUC12CtCBwtzRzkKwGPhiDqgLy-L8SVl3XDe6Q" or contact our customer service agent
You need to calibrate the transmitter through the FALENCI and FPVFreerider software
The instruction of Calibrate the thransmitter link "https://mega.nz/#!E14lWbhT!RxLp1-VoYhg_7CL4951UENmMOVICaC3QDewJd3jTdZw"
Package list:
1 * FPV Wireless Simulator