This charger employs an advanced charging calculation and design which allows multilayer error to be compatible. It can create a safe charging condition and maximum reduce the danger caused by negligence or setting error of user. Besides, simple user interface makes operation easy, with powerful function and abundant content. Real-time shows you the battery voltage, charger current, temperature, capacity.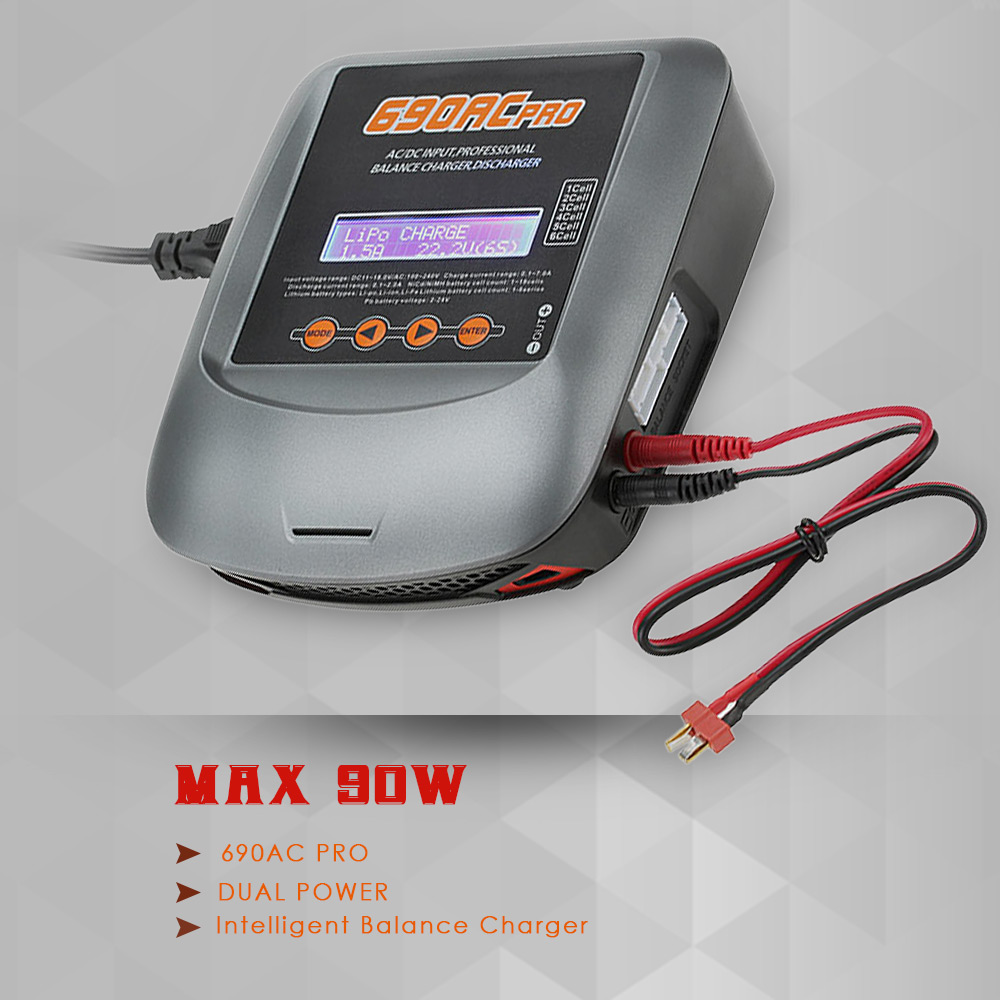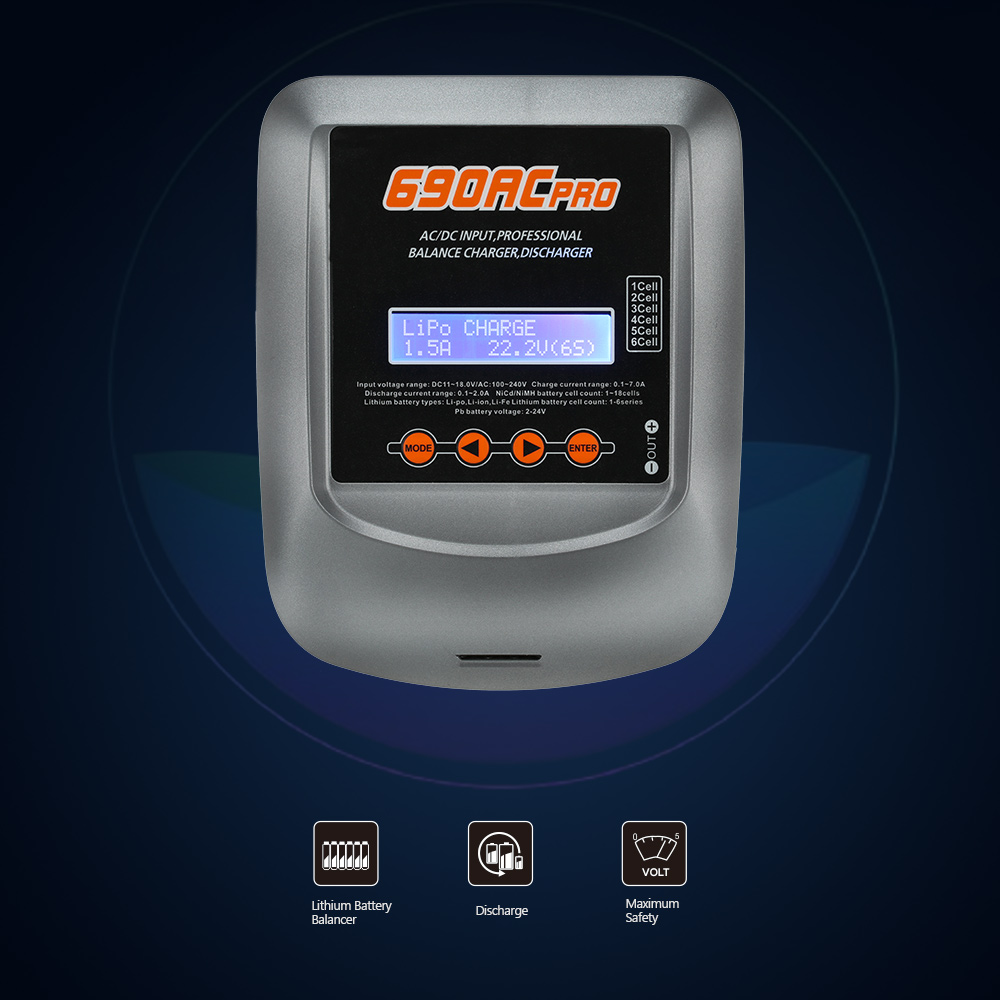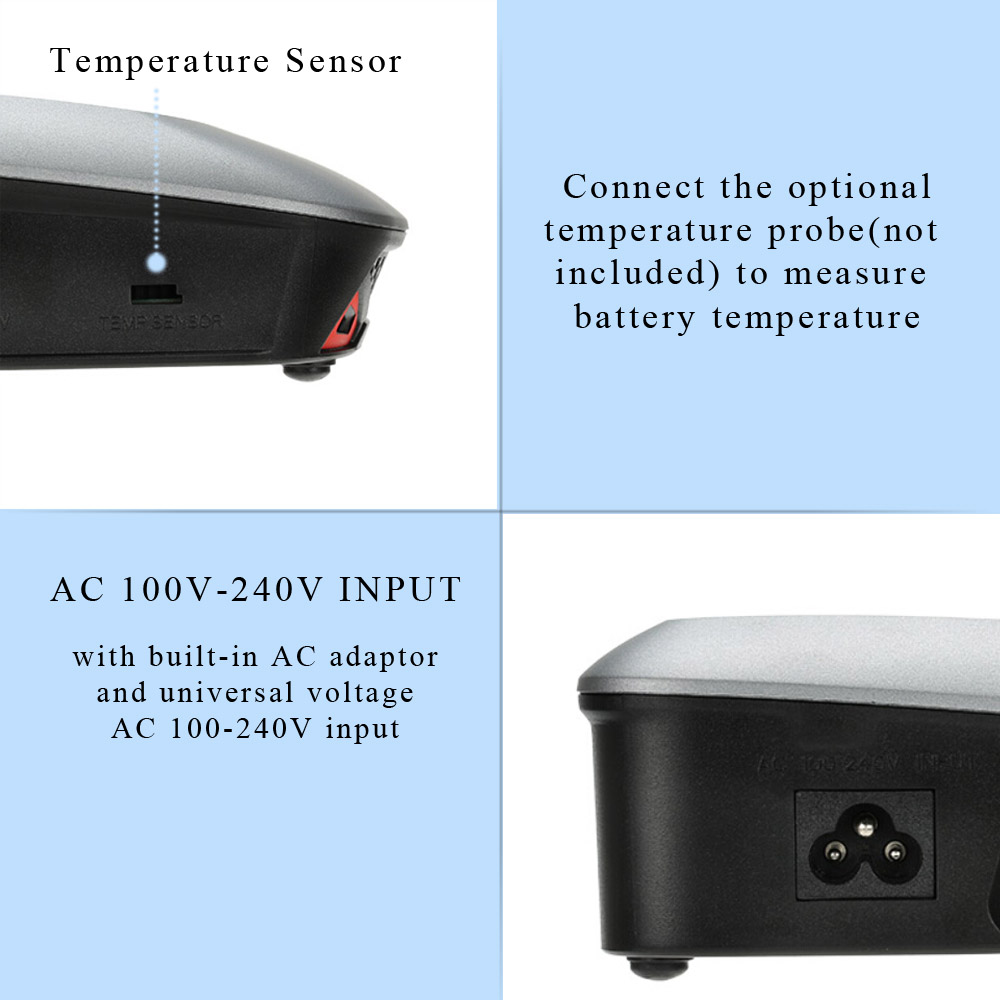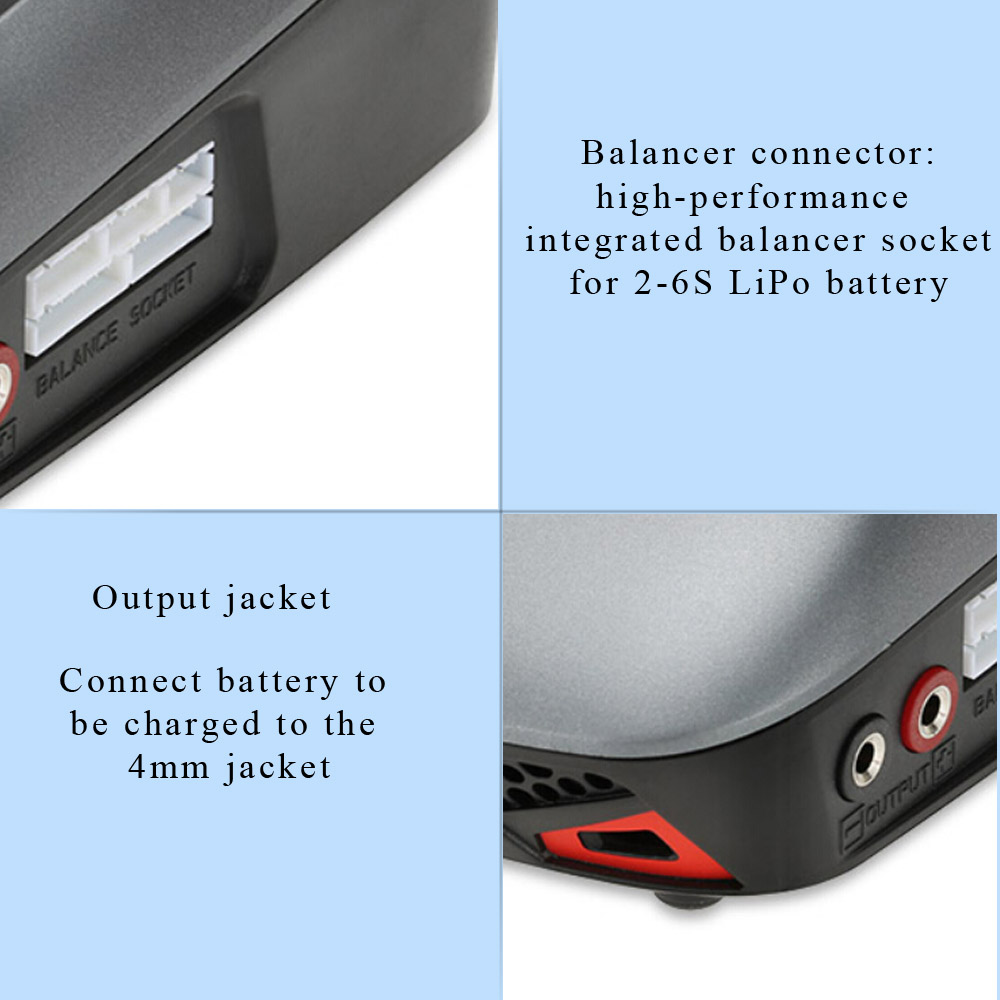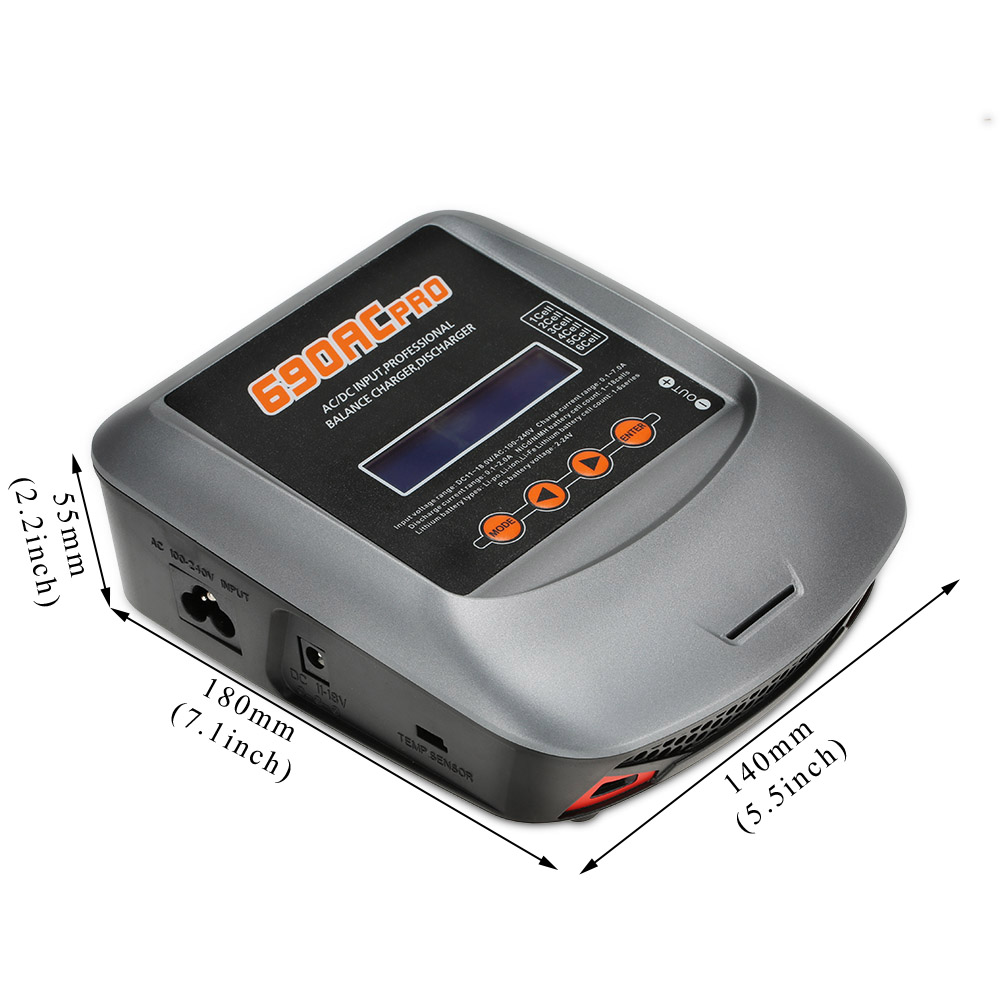 Features:
Conversion efficiency up to 90%.
Powerful, built in 90W power supply.
With travel universal adapter, more convenience.
Can store and load maximum five data of different batteries.
Accept all types of RC batteries: Nicd, NiMH, LiPo, Li-ion, LiFe, Pb.
Monitor and balance each cell of the pack individually (tolerance ±0.01V).
Optimized operating software regulates current and eliminates charging errors.
Individual balance socket for 2S-6S LiPo battery eliminates need for balance boards.
Real time shows current, capacity, temperature (requires temperature probe, not included) & time.
Various charging mode to meet different demand: auto-charging, balance charging, fast charging, storage and cyclic charging.
Specifications:
Input voltage: 11-18V(DC), 100-240V(AC)
Charging current: 0.1-7.0A
Discharging current: 0.1-2.0A
Charging power: max.90W
Discharging power: max.10W
Balance current: max.300mA
Balance tolerance: ±0.01V
Nicd/NiMH battery cell count: 1-18s
LiPo/Li-ion/LiFe battery cell count: 1-6s
Pb battery voltage: 2-24V
Size: 180 * 140 * 55mm
Weight: 495g
Package Information:
Package size: 21 * 18.5 * 6.5cm / 8.3 * 7.3 * 2.6in
Package weight: 895g / 1.97lb
Gift box package
Package List:
1 * 690AC PRO Balance Charger
6 * Connecting Cable
1 * Travel Universal Adapter
1 * Power Cable
(EU Plug)
1 * English Manual