CASAL C6G is the intelligent multifunction charger which can charge and discharge for LiPo, Lilo, LiFe, Pb, NiCd and NiMH batteries. It is accurate, safe,and independent balance charge for every single battery cells, punctual and fast charge, efficient and low carbon, easy to install and use.It's all-powerful in a way.
Features:
Large range of charge currents store function, allows safe storage current.
Individual cell balancing Lilo, LiPo and LiFe capable NiCd and NiMH capable.
Special 128 * 64 Pixel LCD screen, displays battery cell's charging status, and easy to set.
Self working current is 400mA. Even use the maximum charge current the charger still keep cool with fan, a great low carbon product.
Independent balance charge for every single battery cells, single power supply to every battery cell, even the high voltage gap in the pack, the final voltage of every cell will be equal when the charge finished, it will stop charge when the battery is full and never overcharged.
Specifications:
Item model: C6G
Input voltage: 10-30V DC
Charge capability: LiPo 2S-6S
Charge current: 0.1-20A
Balance current: 400mA
Charge mode: cycle charge, parallel charge and discharge
Discharge current: 0.1-20A
Screen: 128 * 64 Pixel LCD screen
Language: English
Watts: 400W
Size: 145 * 103 * 29mm
Weight: 433g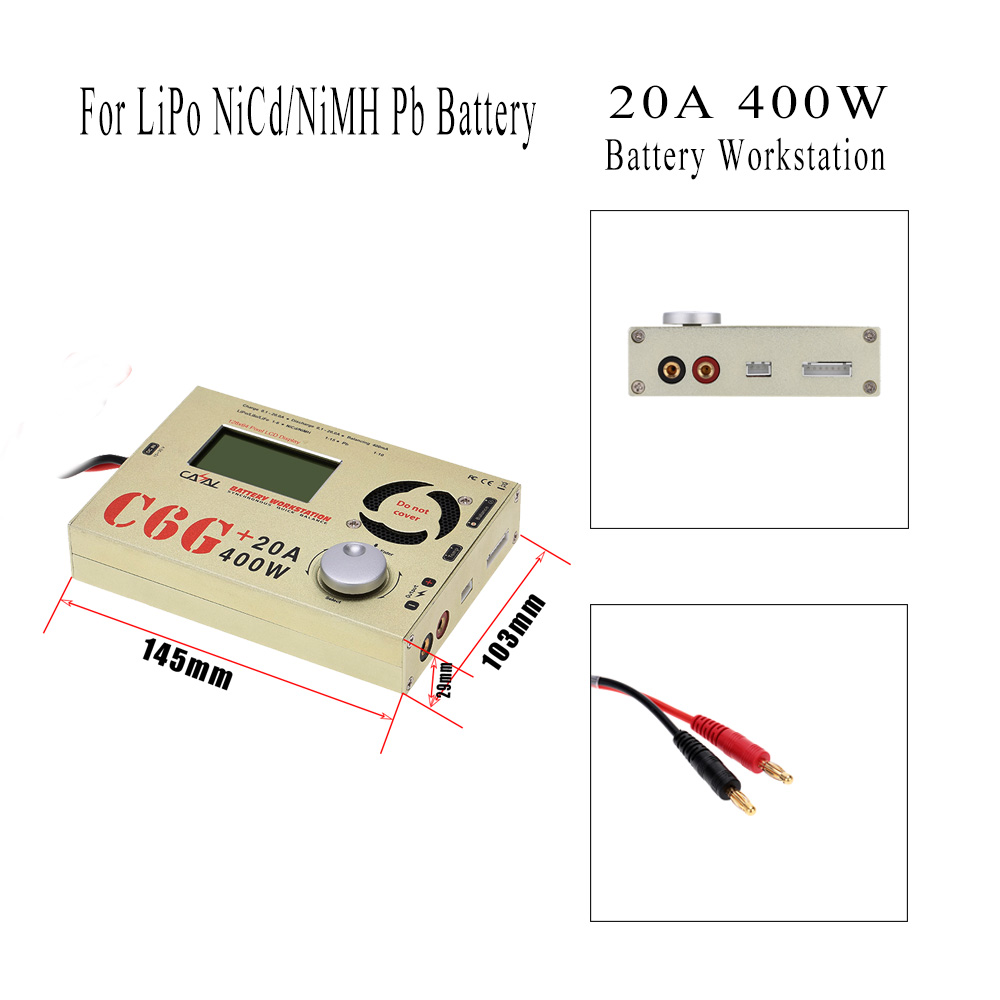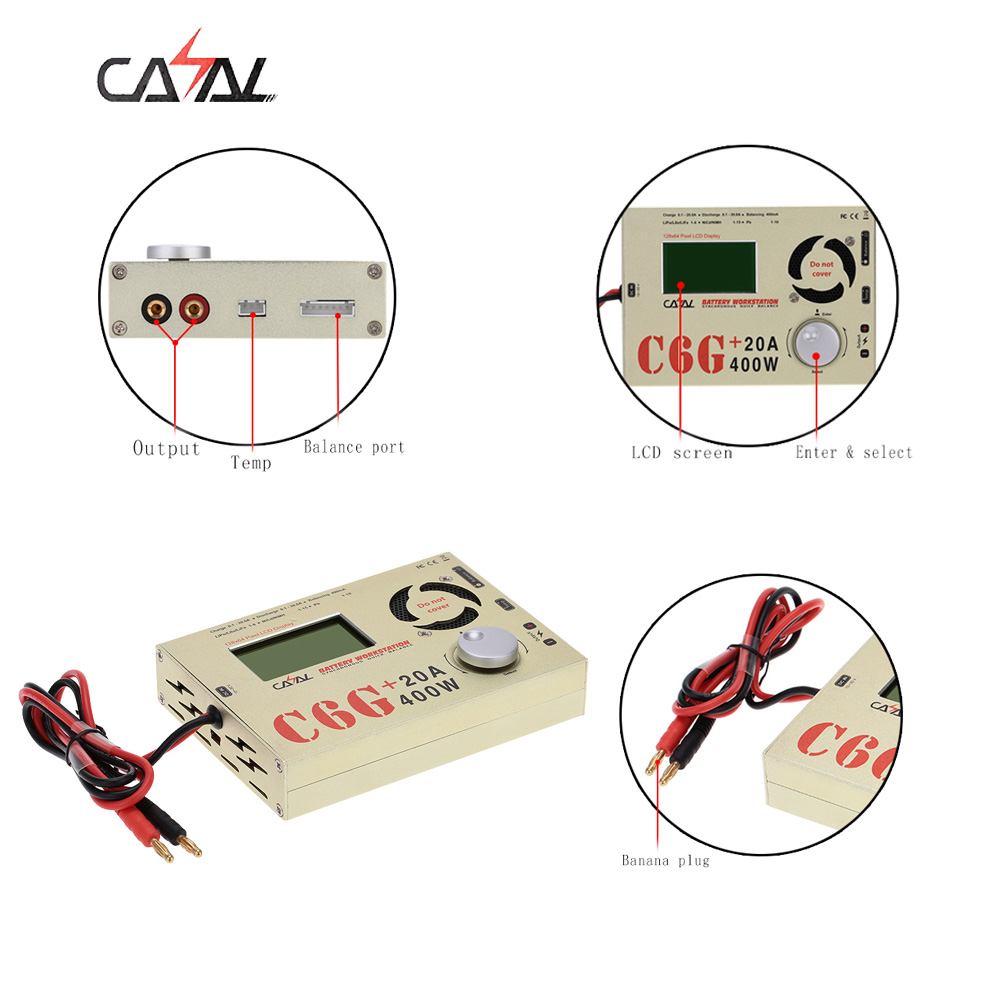 Warning: High powered product, please use it within sight
Package Information:
Package size: 23.3 * 15 * 5.7cm / 9.2 * 6 * 2.2in
Package weight: 572g / 1.26lb
Yellow box package
Package List:
1 * CASAL C6G 20A 400W Battery Workstation
1 * T Plug Discharge Cable
2 * Alligator Clip Power Cable
2 * Banana Plug Charge Cable
1 * 6S XH adapter
1 * Charge Line