150A Brushless ESC Electronic Speed Controller with 5.5V/5A BEC for RC Boat.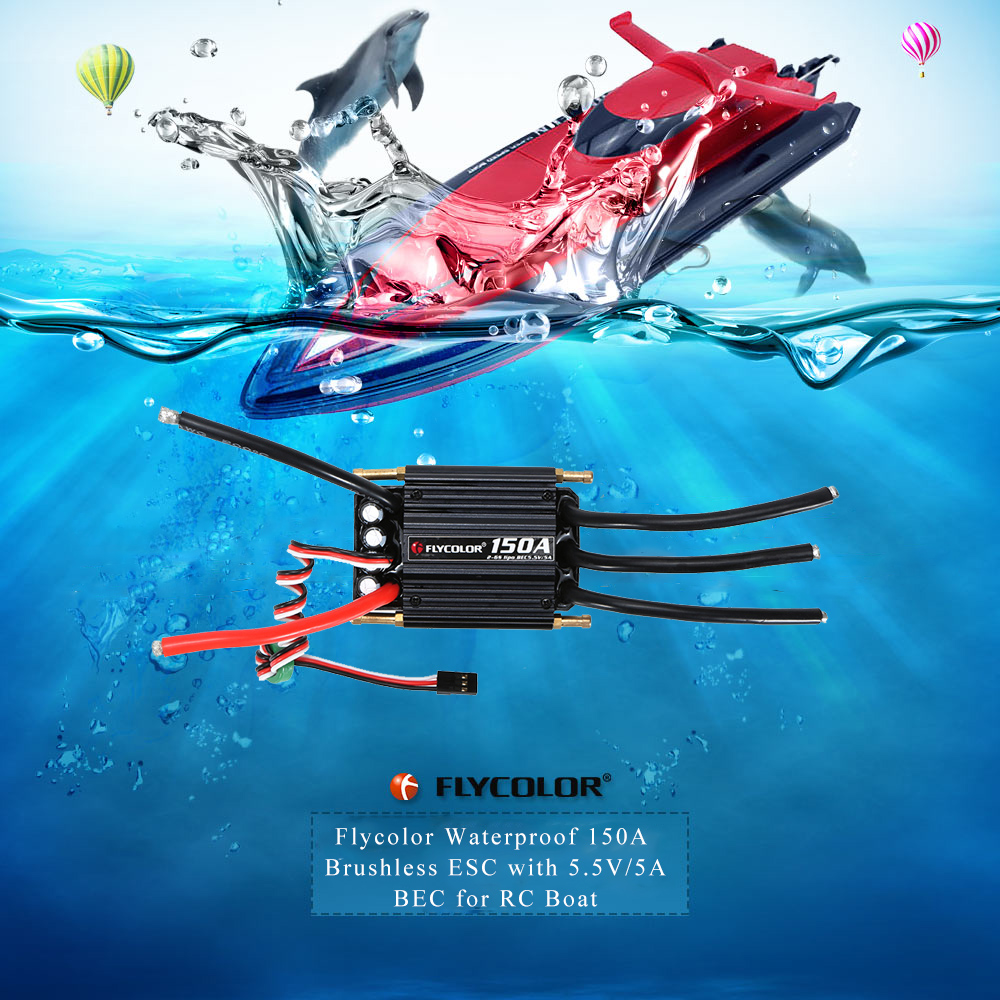 Features:
Built-in switch mode 5.5V/5A BEC.
Unique circuit design, strong anti-interference.
Self-coiling design, can improve heat dispassion.
Fast throttle response and smooth speed control lineariy.
Waterproof design (if there is water in the esc, please dry the water at the connectors).
High power safety performance: wherever the throttle lever is, the motor will not start immediately.
Multiple protection features: Low-voltage cut-off protection / over-heat protection / throttle signal loss protection / power reduction protection.
Specifications:
Brand: Flycolor
Constant current: 150A
Burst current: 900A @ 10s
Power supply: 2-6S LiPo battery
BEC: 5.5V/5A
(switch mode)
Weight: 177g
Package Information:
Package size: 14 * 13.5 * 4cm / 5.5 * 5.3 * 1.6in
Package weight: 189g / 6.7oz
Adhesive tape package
Package List:
1 * Flycolor 150A Brushless ESC