The B6 Pro features the so-called AUTO function that sets the feeding current during the process of charging or discharging, which can charge LiPo, LiFe, Lion, NiCd and NiMh batteries safely. Especially for Lithium batteries, it can prevent the overcharging which may lead to an explosion due to the user's mistake.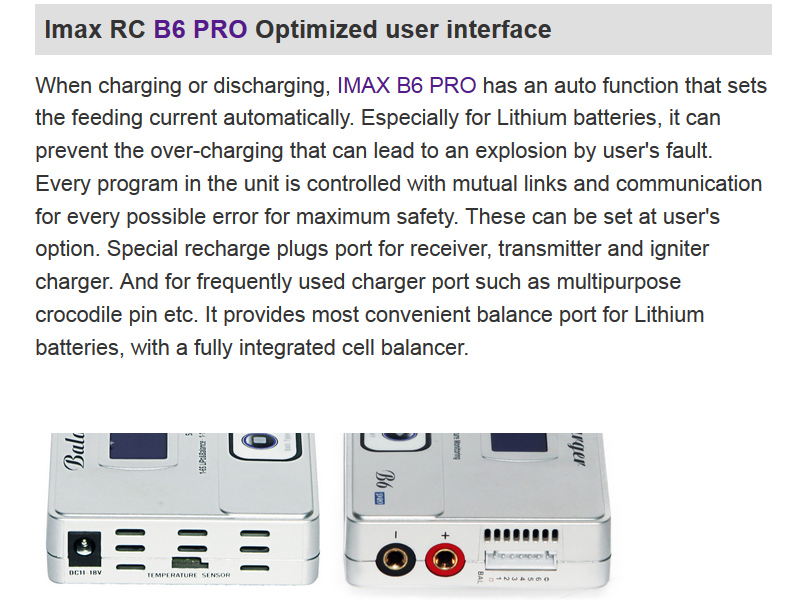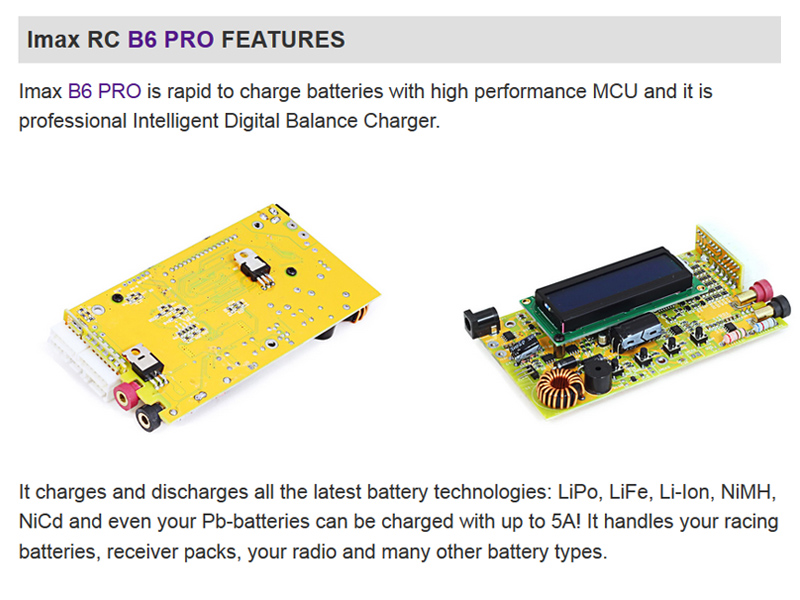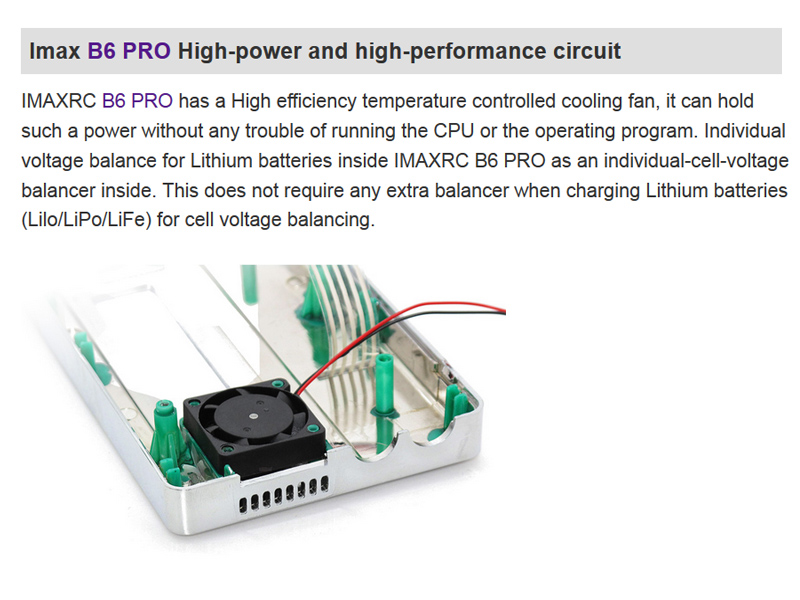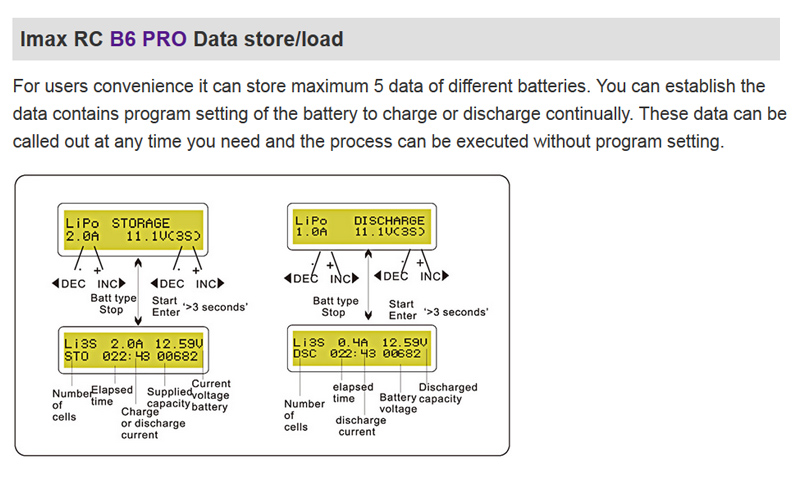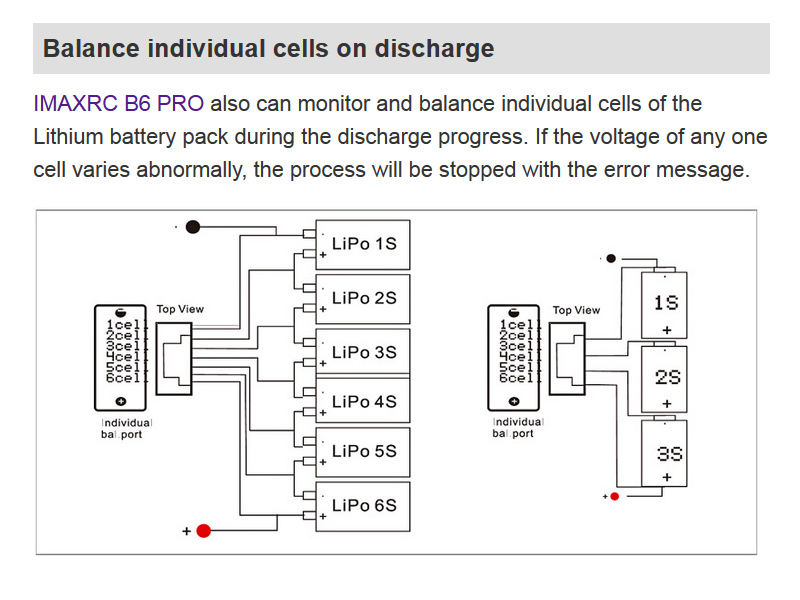 Features:
Optimized operating software.
Internal independent Lithium battery balancer
Balancing individual cell battery when discharging.
Adaptable for various types of Lithium battery.
Fast and storage mode of Lithium battery.
Maximum safety.
Automatic charging current limit.
Capacity limit.
Temperature Threshold
(temperature probe is not included)
Processing time limit.
Input power monitoring.
Data store/load.
Cyclic charging/discharging.
Specifications:
Item brand: iMaxRC
Item model: B6 Pro
Input voltage: DC 11-18V
(Note: the adapter is not included.)
Charge power: max. 50W
Discharge power: max. 5W
Charge current range: 0.1-5.0A
Discharge current range: 0.1-1.0A
Data store: 5 data of batteries
NiCd/NiMH battery cell count: 1-15 cells
LiPo/LiIo/LiFe battery cell count: 1-6 series
Pb battery voltage: 2V-20V
Temperature sensor port: YES
Weight: 170g / 6.0oz
Size: 137 * 75 * 23mm / 5.4 * 3.0 * 0.9in
Package information:
Package size: 16.5 * 10.5 * 5.0cm / 6.5 * 4.1 * 2.0in
Package weight: 333g / 11.8oz
General gift box
Package list:
1 * iMaxRC B6 Pro 50W balance charger
1 * Multi-function charge connect cable
1 * DC input alligator clip cable
1 * Charge balance board
1 * User Manual