The heated vest which put heating material into vest is particularly suitable for physically weak people. It can adjust temperature level according to your needs, giving you intimate warm in the cold winter. If you like outdoor sports in winter, it is surely a perfect choice.
Features:
Adjustable size for breasted of shoulder and zipper of waist, the vest is suitable for wearing under a jacket, giving you a warm winter.
Five heating panels can not be disassembled, two on the left and right of waist to protect kidney, two on front to protect stomach, one on center back to protect neck.
The portable power bank also can be used as a power supply for your phone or other devices, and it can be as flashlight when you press it twice continuously.
Three gears to adjust the desired heating level, Blue(low): 7-8hours (40-45℃), White(mid): 5-6hours (60-65℃), Red(high): 3-4hours (70 -75℃).
Perfect for outdoor enthusiasts snowmobiling, motorcycling, camping, hiking, skiing, skating or just plain walking around in cold season.
The fabric is soft and comfortable, the lining is breathable to absorb sweat.
Three sockets of different standards can freely change, convenient design.
Specifications:
Gender: Men
Material: Polyester
Color: Black
Lining: Sandwich Mesh Cloth
Battery Capacity: 7800mah
Output Voltage:
USB Port: 5V/2A
DC Port: 7.4V/1.6A
Input Voltage: 5V/2A
Temprature Range: 40-75℃
Size: Adjustable
Asia, Europe/USA (optional)
Size

Asia

Europe/USA

Shoulder Width

38cm / 14.96in

Bust

108cm / 42.52in

114cm / 44.88in

Waist

101-125cm / 39.76-49.21in

110-134cm / 43.31-52.76in

Length

55-58cm / 21.65-22.83in

68-71cm / 26.77-27.95in
Package Weight: 1140g / 50.79oz
Package Size: 36.5 * 28.5 * 6.9cm / 14.37 * 11.22 * 2.72in
How to Measure: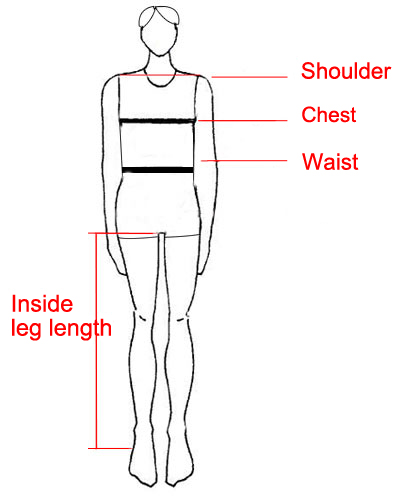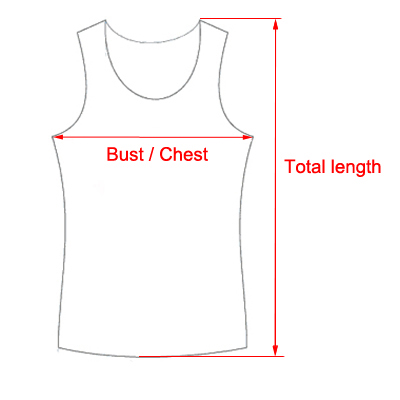 Note:
Do not put inflammable or explosive articles such as lighter near heating place, which may occur explosion.
These people are prohibited to use: infant, suffering from heart disease, carrying pacemaker, pregnant, can not expressing their demands, not feeling comfortable.
Package List:
1 * Heated Vest
1 * Power Bank
1 *
Data Cable
1 * Manual (English)