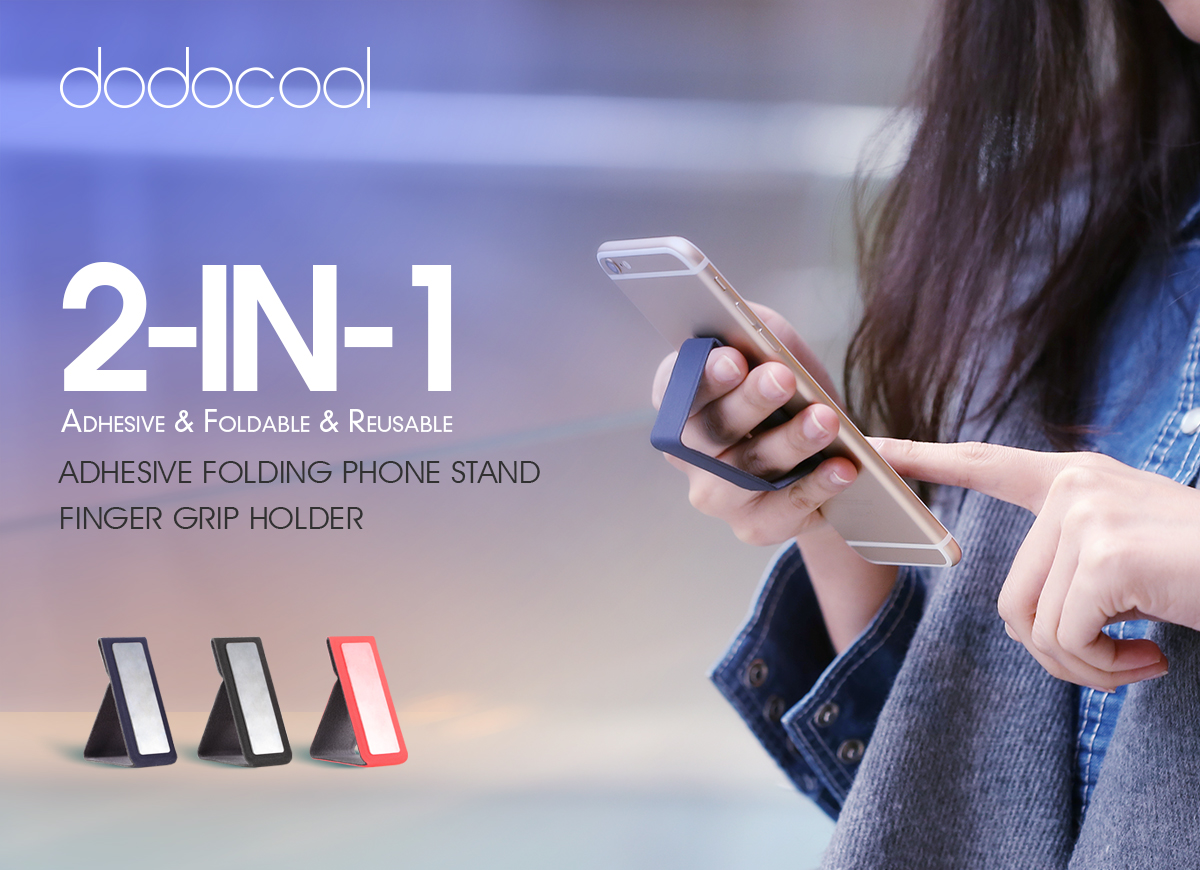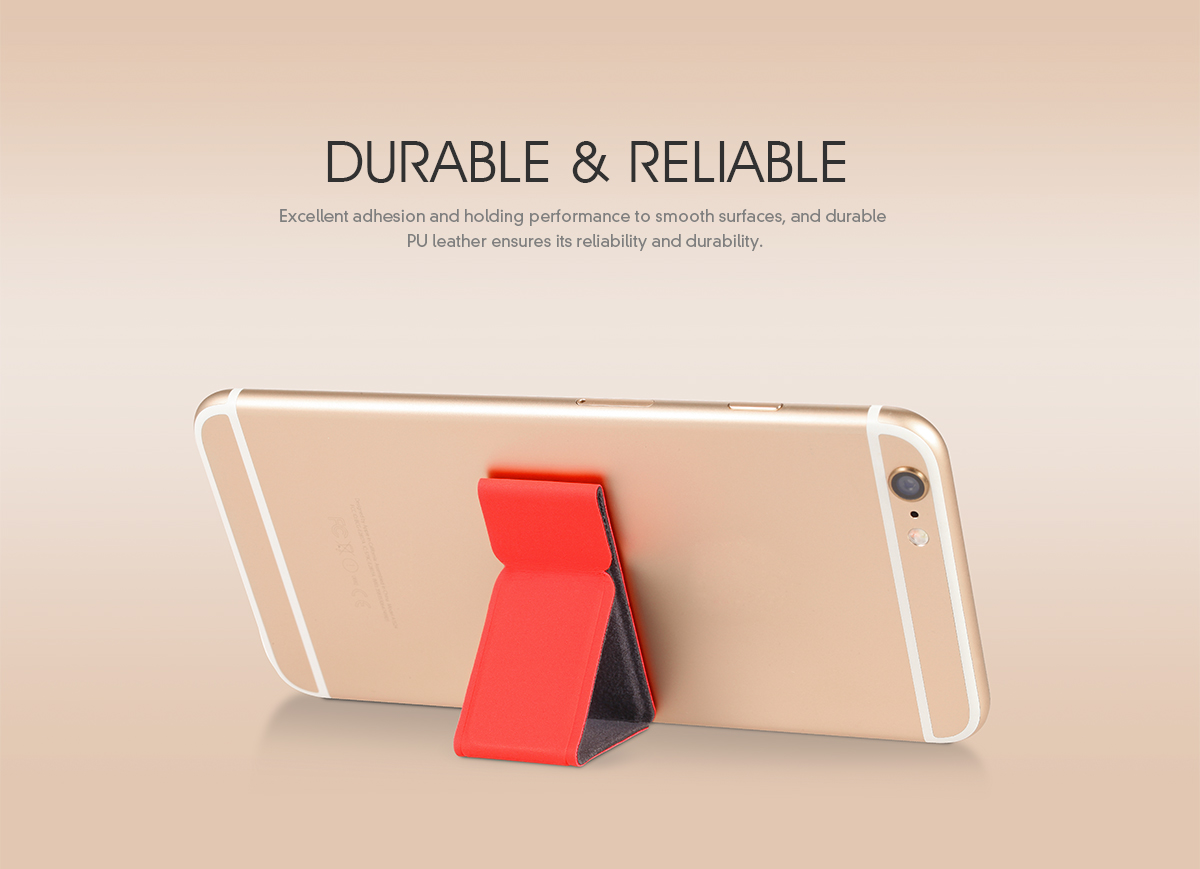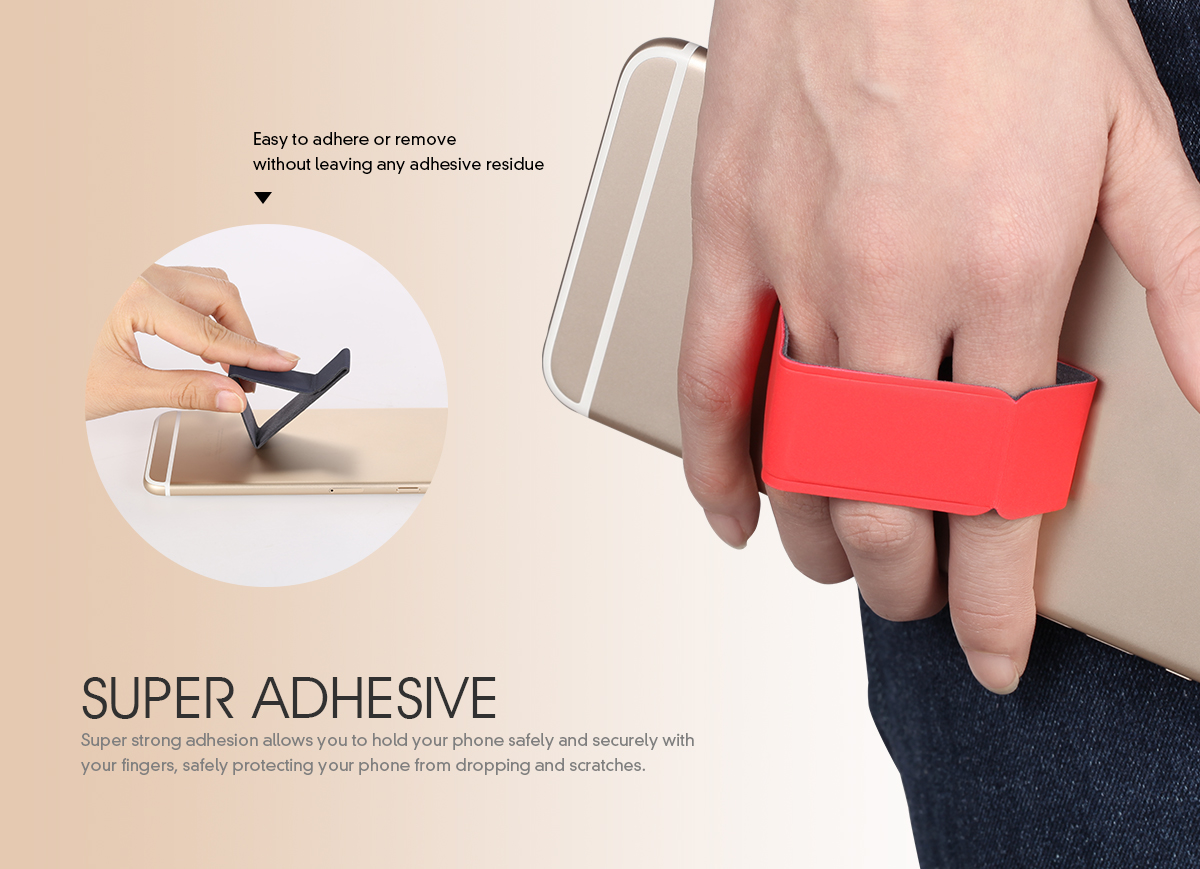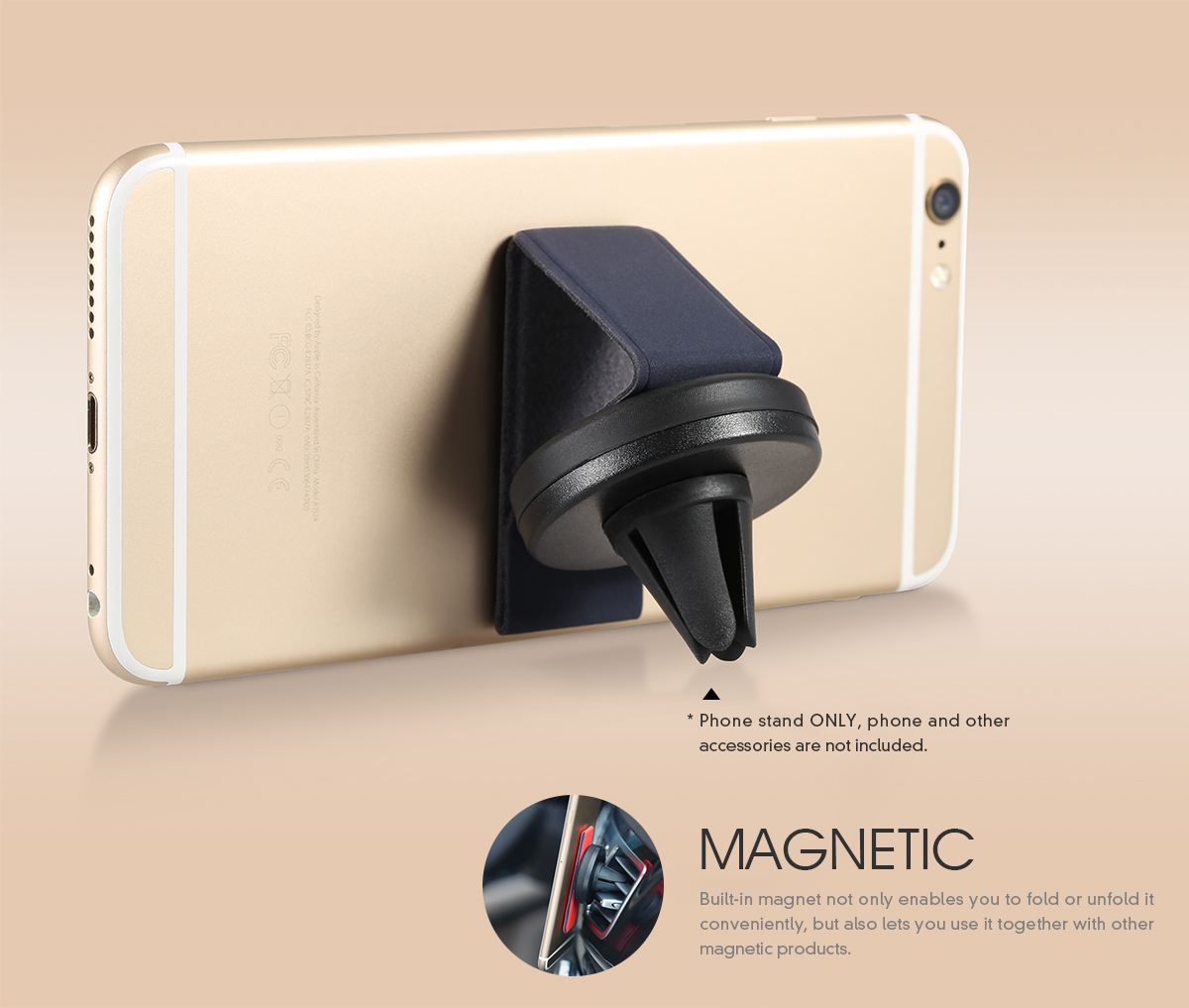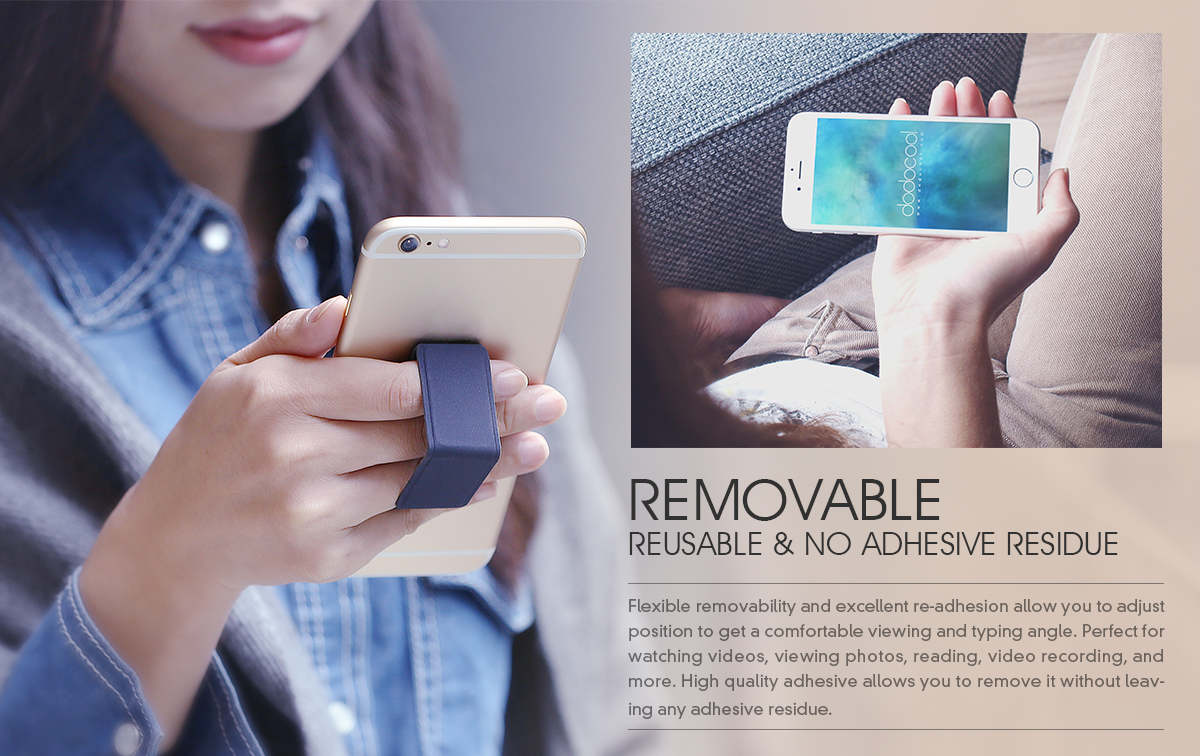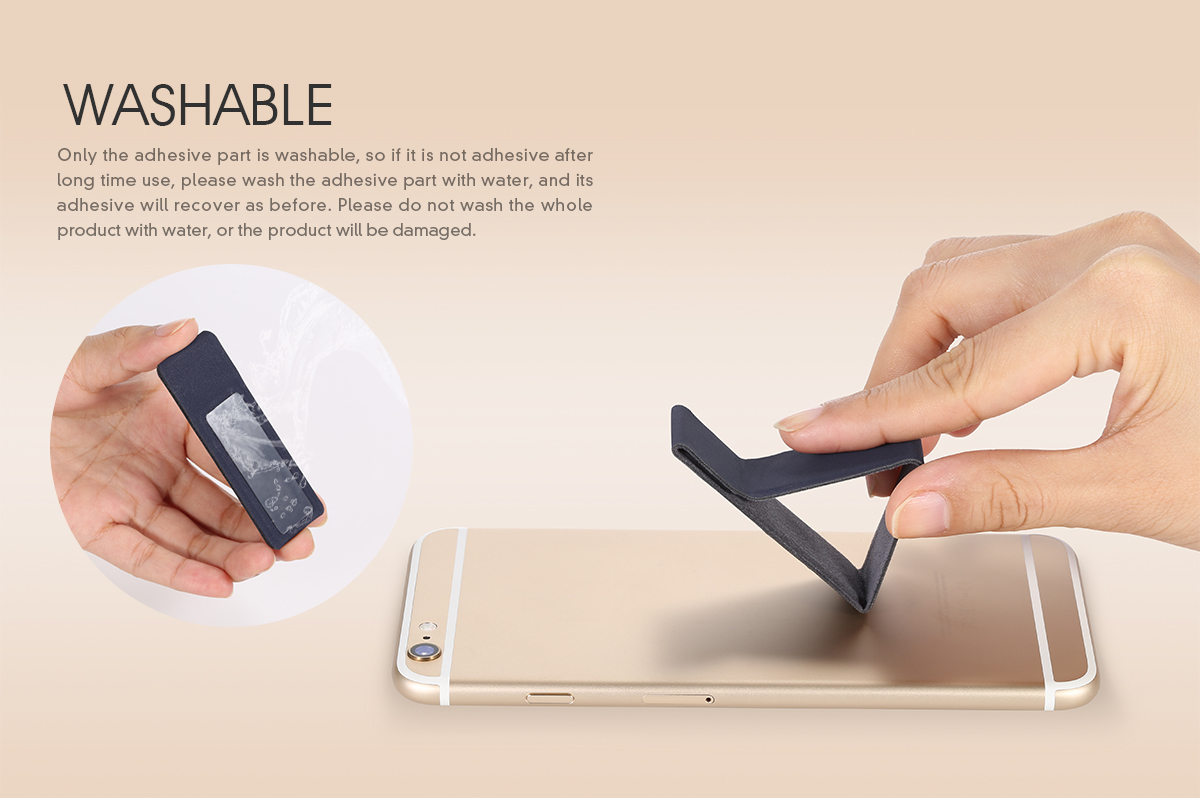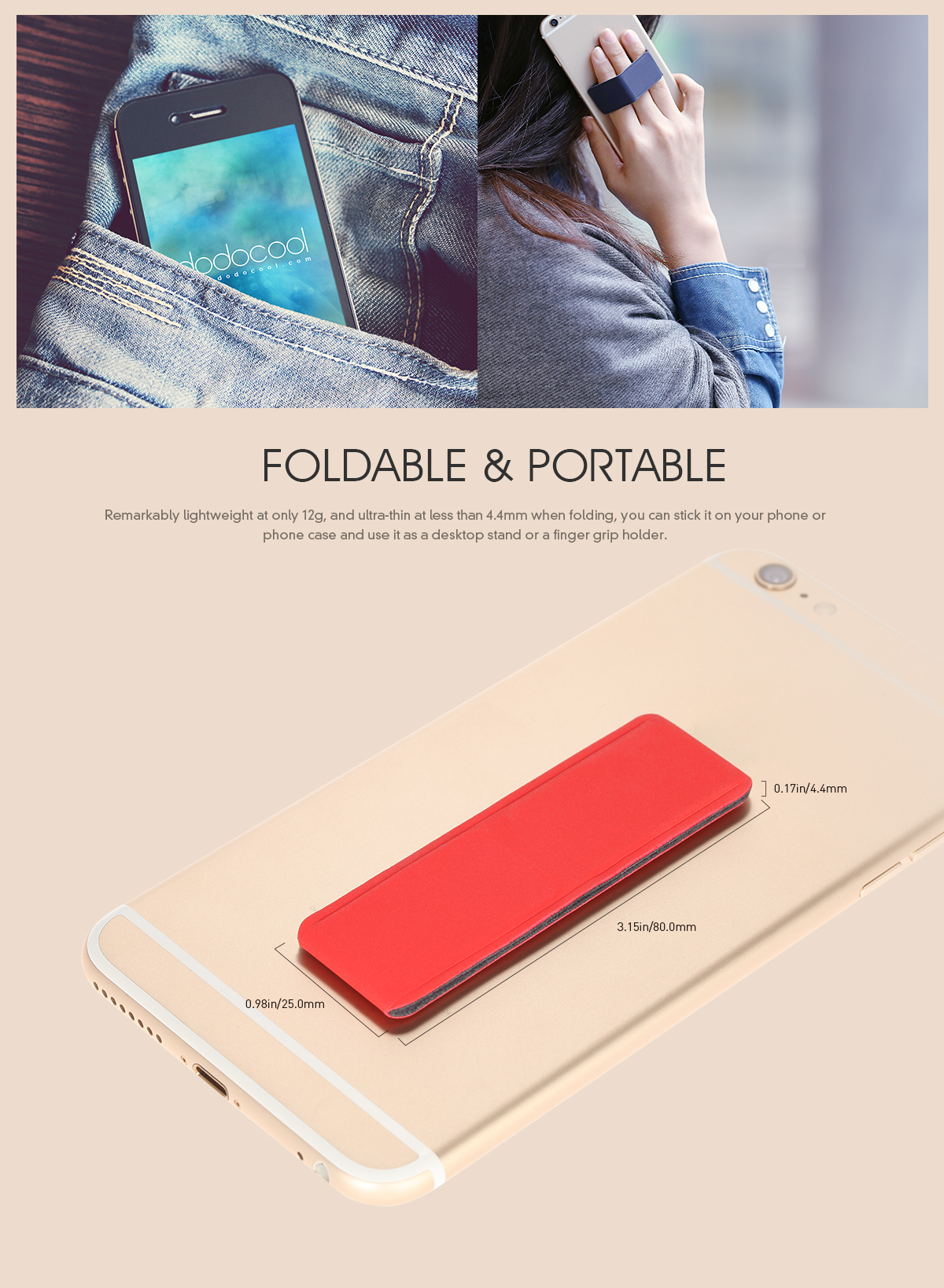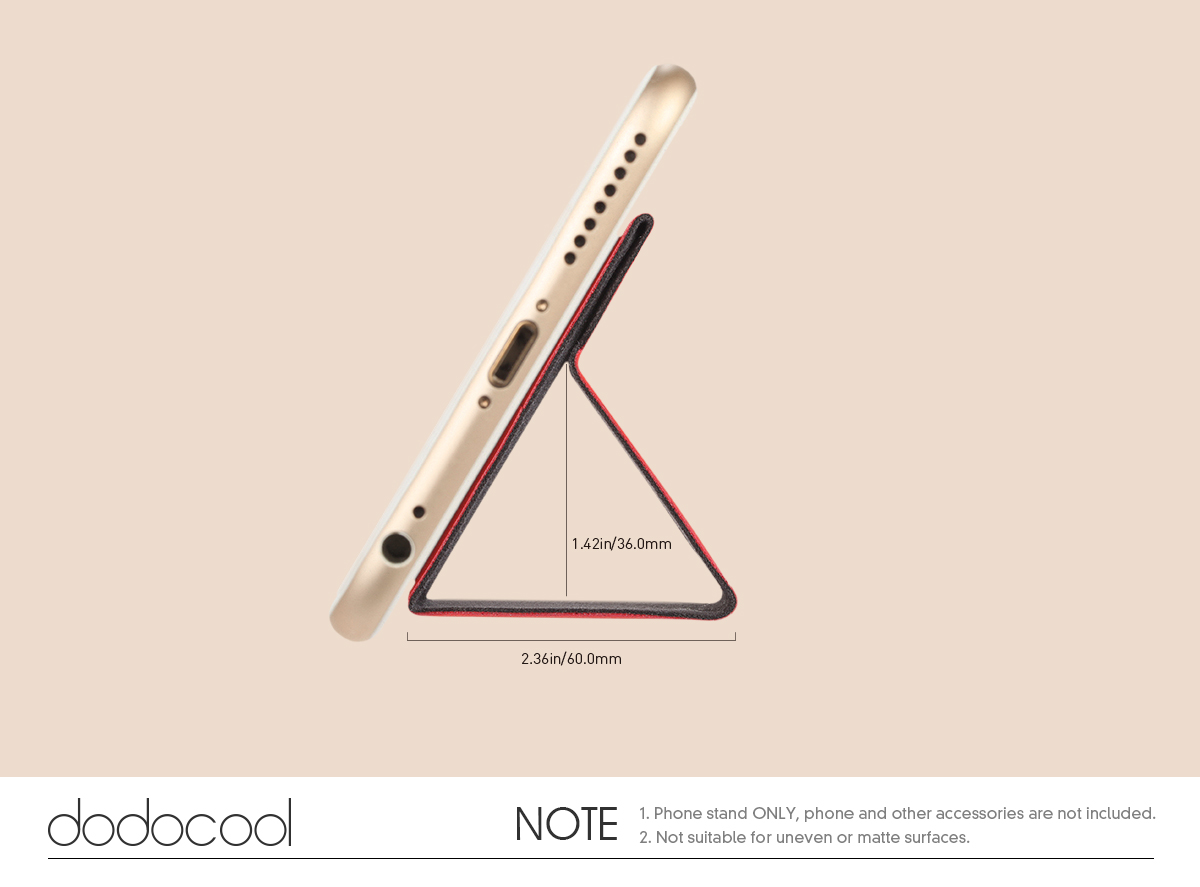 Overview
dodocool 2-in-1 Portable Universal Adhesive Folding Phone Stand Finger Grip is ultra thin and lightweight, easy to carry. When unfolding, you can use it as either a desktop phone stand or a finger grip holder. Moreover, it is removable and reusable.
Features:
Durable & Reliable
Excellent adhesion and holding performance to smooth surfaces, and durable PU leather ensures its reliability and durability.
Super Adhesive
Super strong adhesion allows you to hold your phone safely and securely with your fingers, safely protecting your phone from dropping and scratches.
Magnetic
Built-in magnet not only enables you to fold or unfold it conveniently, but also lets you use it together with other magnetic products.
Removable & Reusable & No Adhesive Residue
Flexible removability and excellent re-adhesion allow you to adjust position to get a comfortable viewing and typing angle. Perfect for watching videos, viewing photos, reading, video recording, and more. High quality adhesive allows you to remove it without leaving any adhesive residue.
Washable
Only the adhesive part is washable, so if it is not adhesive after long time use, please wash the adhesive part with water, and its adhesive will recover as before. Please do not wash the whole product with water, or the product will be damaged.
Foldable & Portable
Remarkably lightweight at only 12g, and ultra-thin at less than 4.4mm when folding, you can stick it on your phone or phone case and use it as a desktop stand or a finger grip phone holder.
Compatibility
Compatible with most popular mobile phones, such as iPhone, Samsung, LG, HTC phones.
Specifications:
Brand: dodocool
Material: PU leather, glass fiber, magnet
Color: Black, Blue, Red (optional)
Warranty: 12-month warranty
Folding dimensions: Approx. 8.00 * 2.50 * 0.44 cm / 3.15 * 0.98 * 0.17 inch (L * W * H)
Item weight: Approx. 12g/ 0.42oz
Package dimensions: Approx. 18.30 * 9.00 * 0.50 cm / 7.20 * 3.54 * 0.20 inch (L * W * H)
Package weight: Approx. 28g/0.99oz
Package includes:
1 * dodocool 2-in-1 Portable Universal Adhesive Folding Phone Stand Finger Grip Holder
1 * Instruction manual (English, French, German, Spanish, Italian, Japanese)
NOTE:
1. Phone stand ONLY, phone and other accessories are not included.
2. Not suitable for uneven or matte surfaces.