JJRC H36 jest drone fantastyczne mini RC z niepowtarzalny design i wspaniały wygląd. Sci-fi UFO konstrukcja kadłuba i 4-łopatowe śmigło jazdy system wyposażone Wyjątkowa sprawność i wydajność wysokiego lotu. Najnowsze 6-osiowy żyroskop zapewnia dużą stabilność, to idealne mini drone do wewnątrz i na zewnątrz.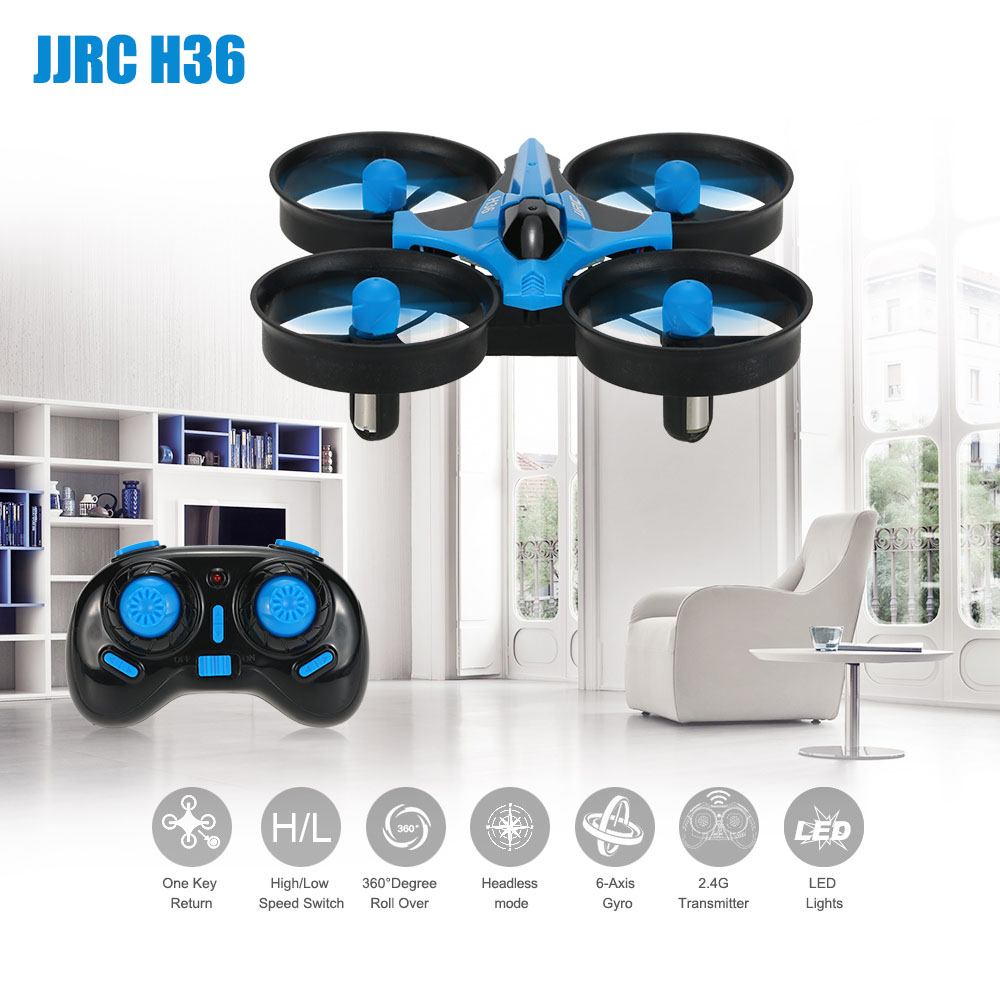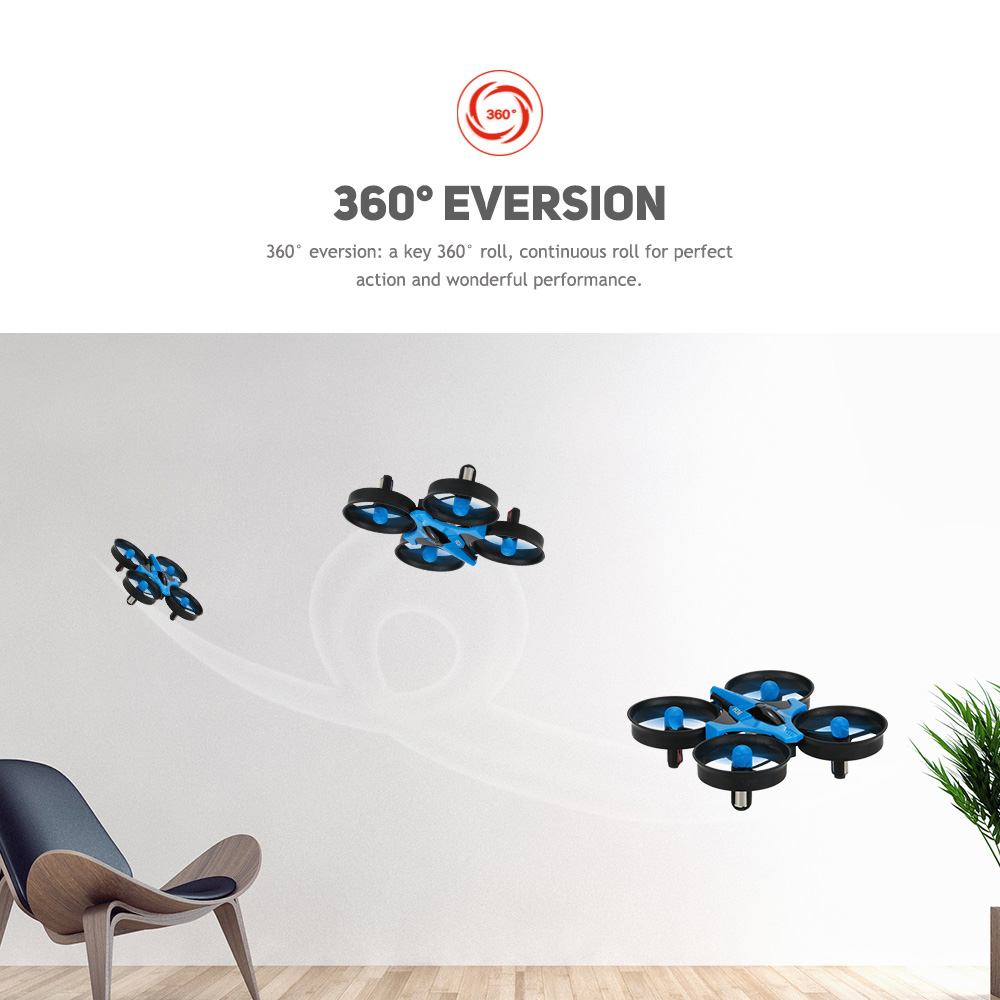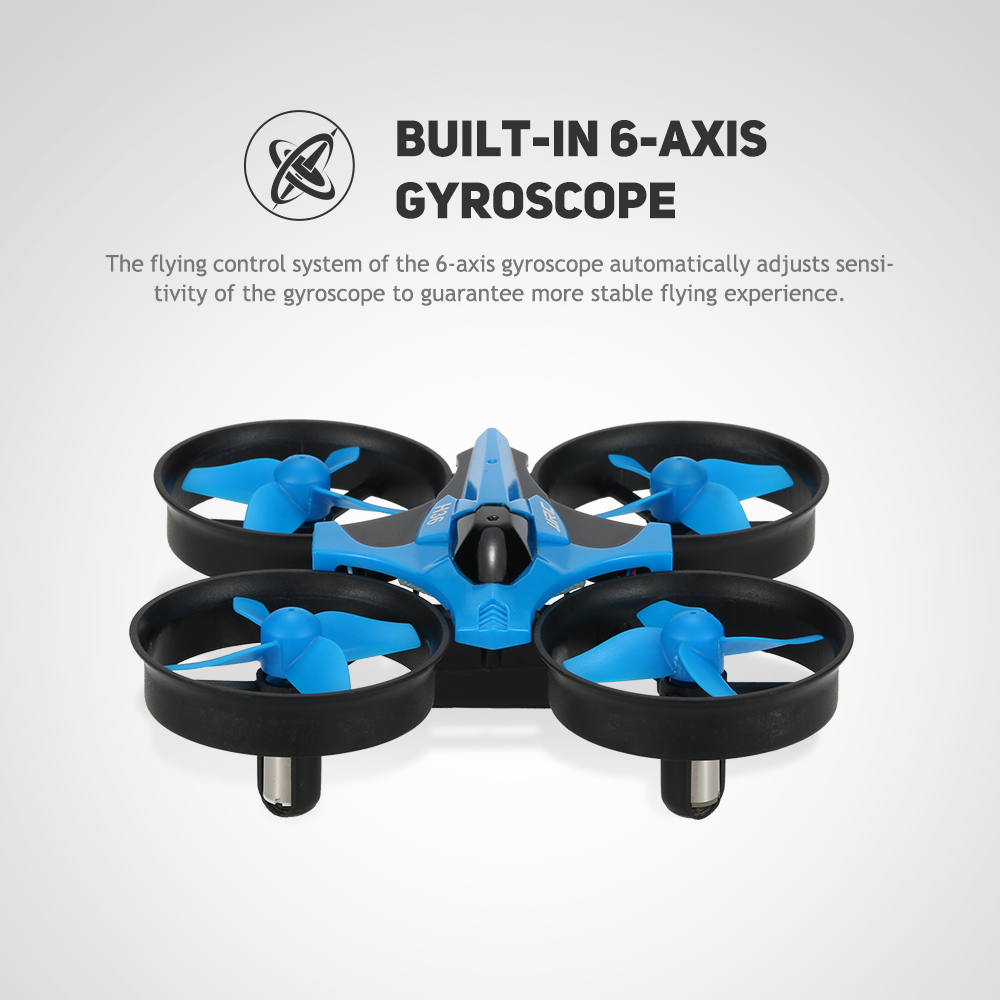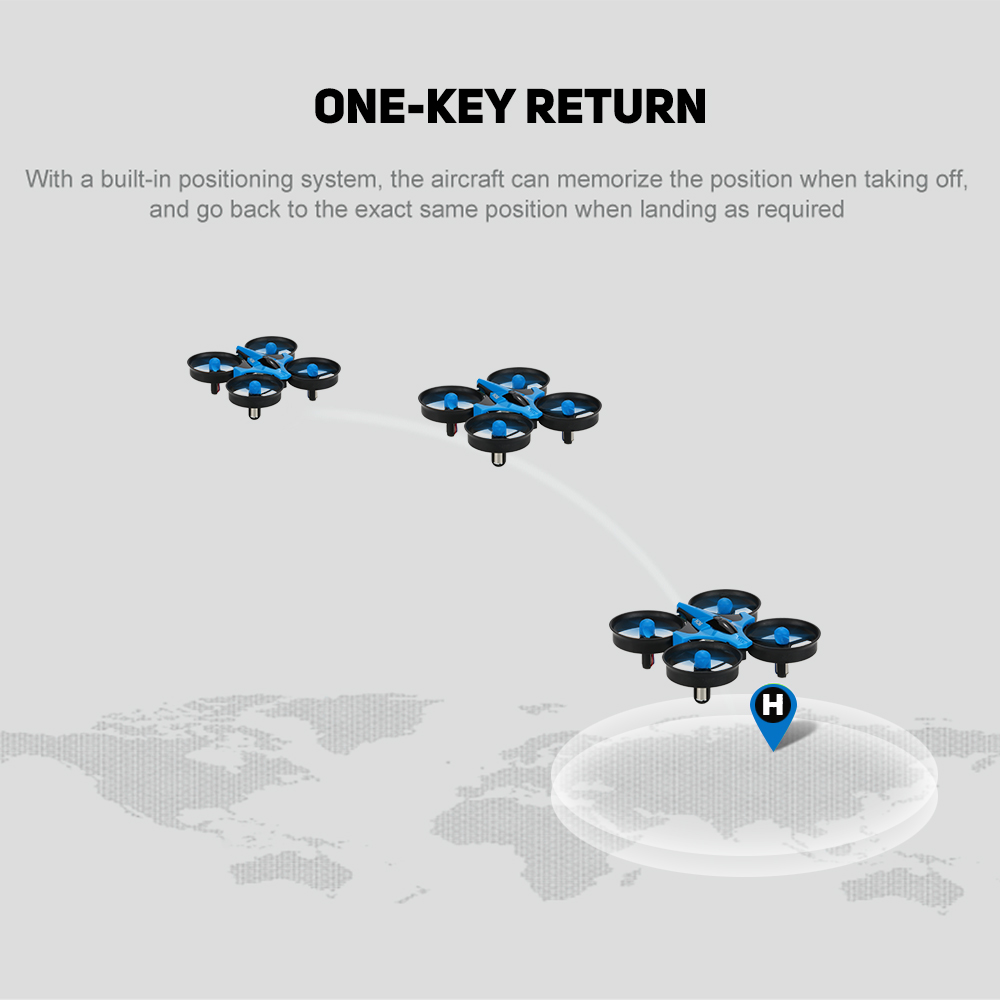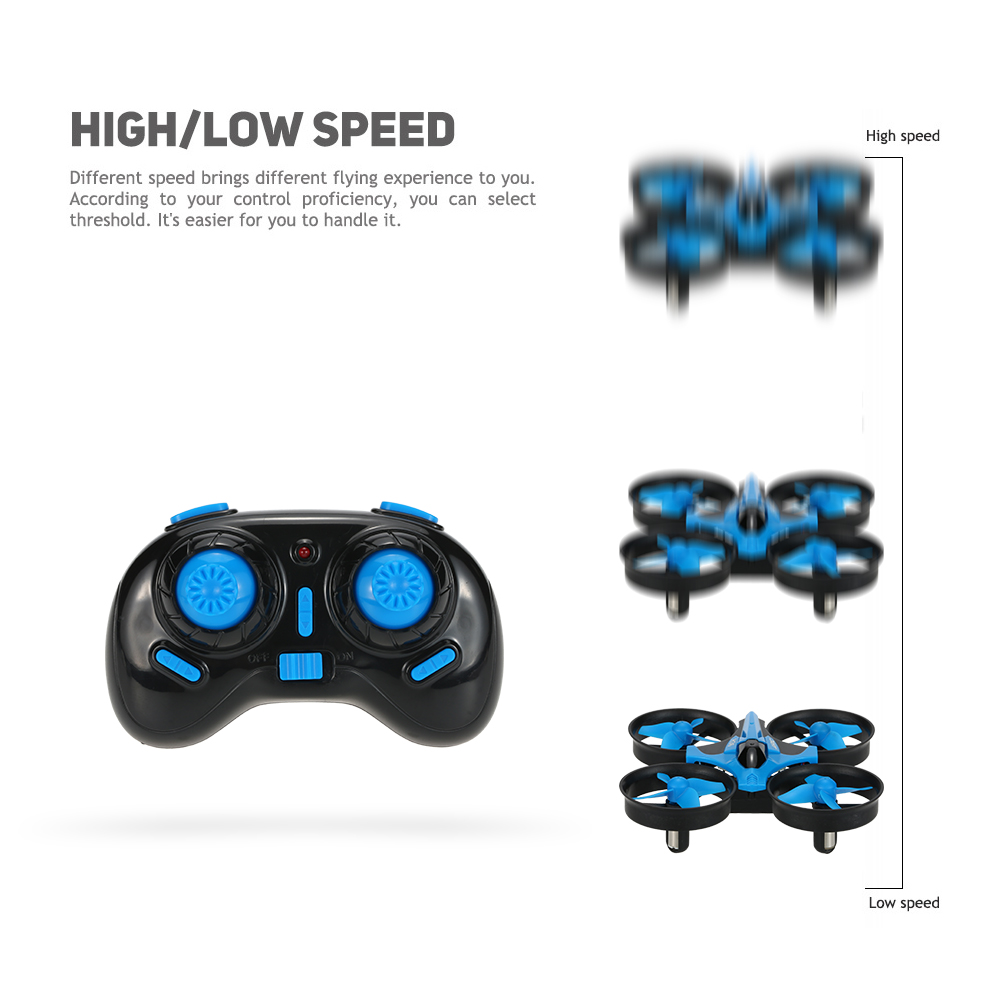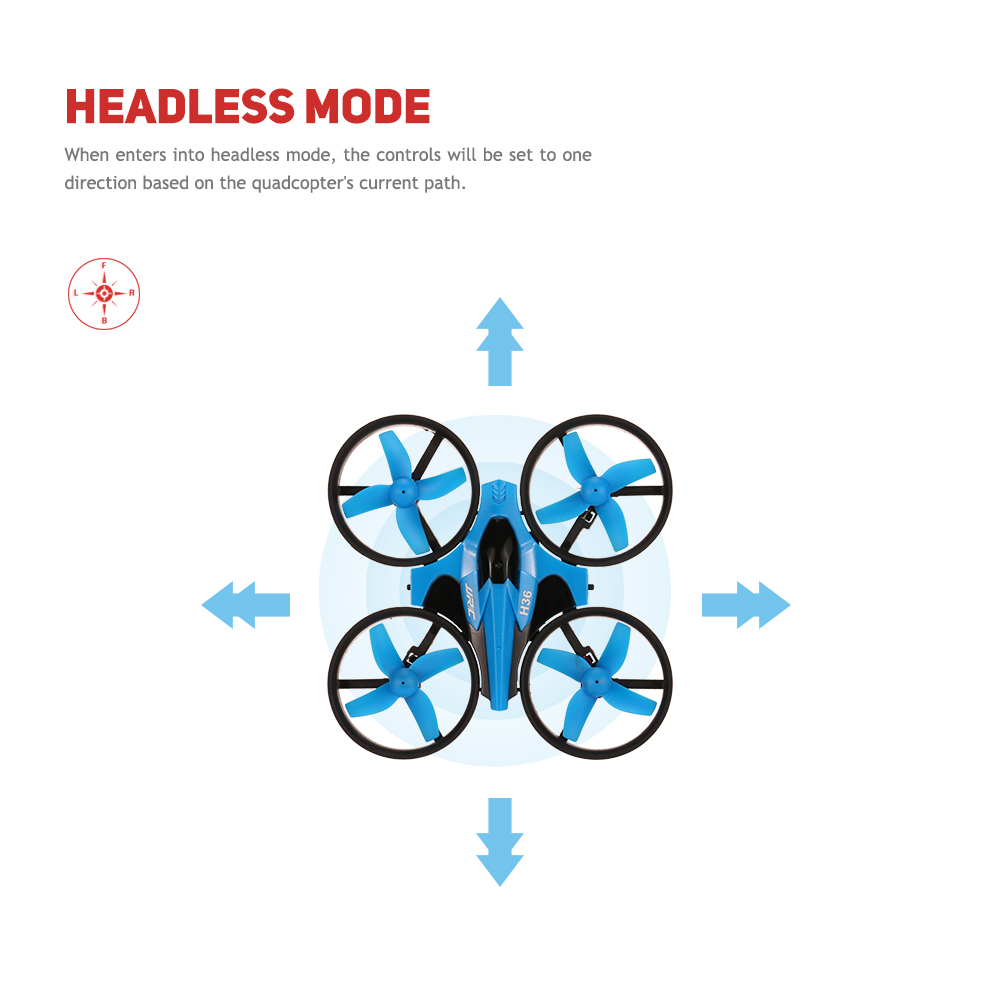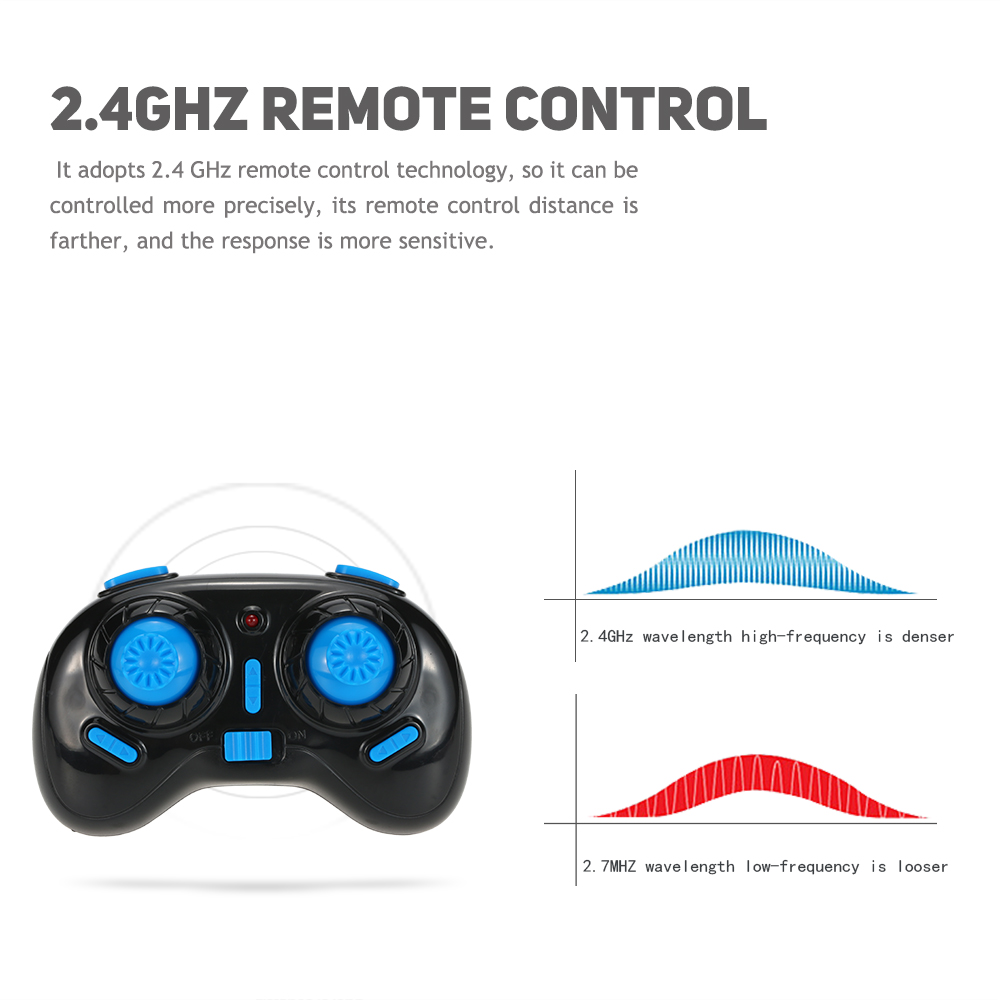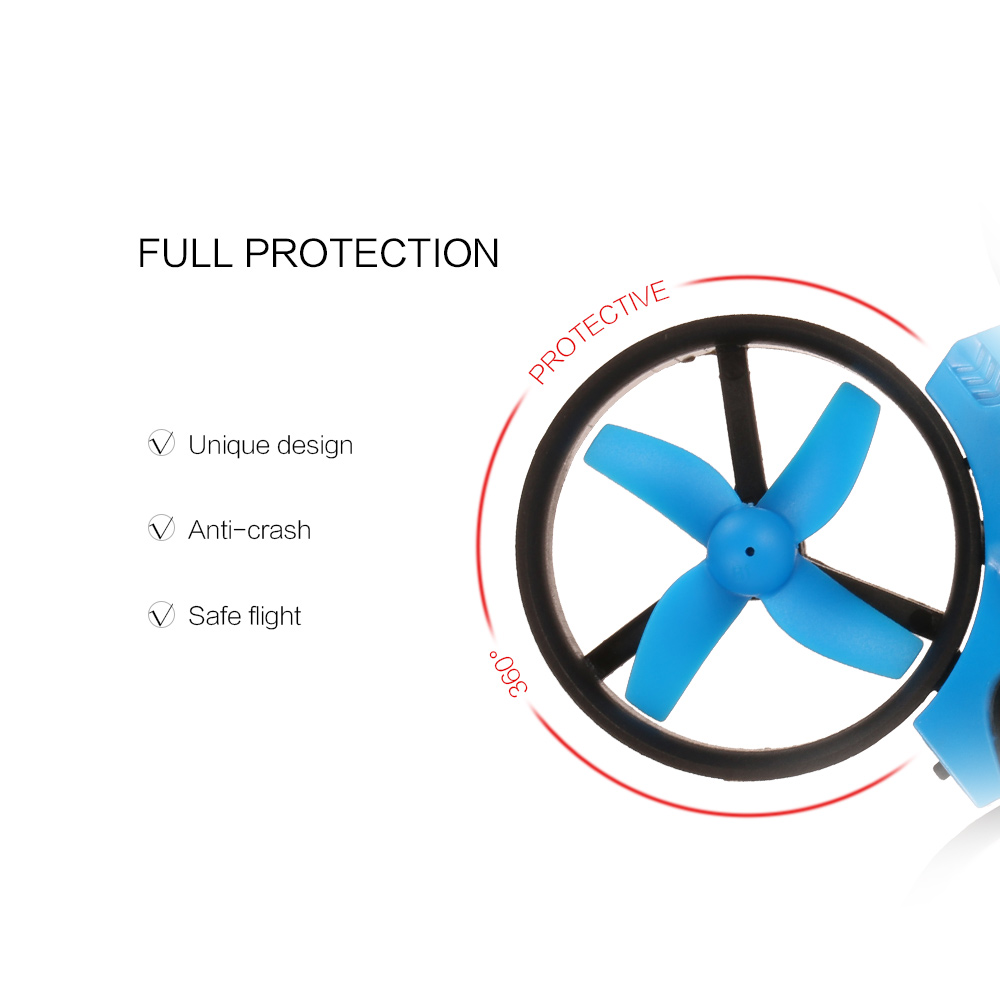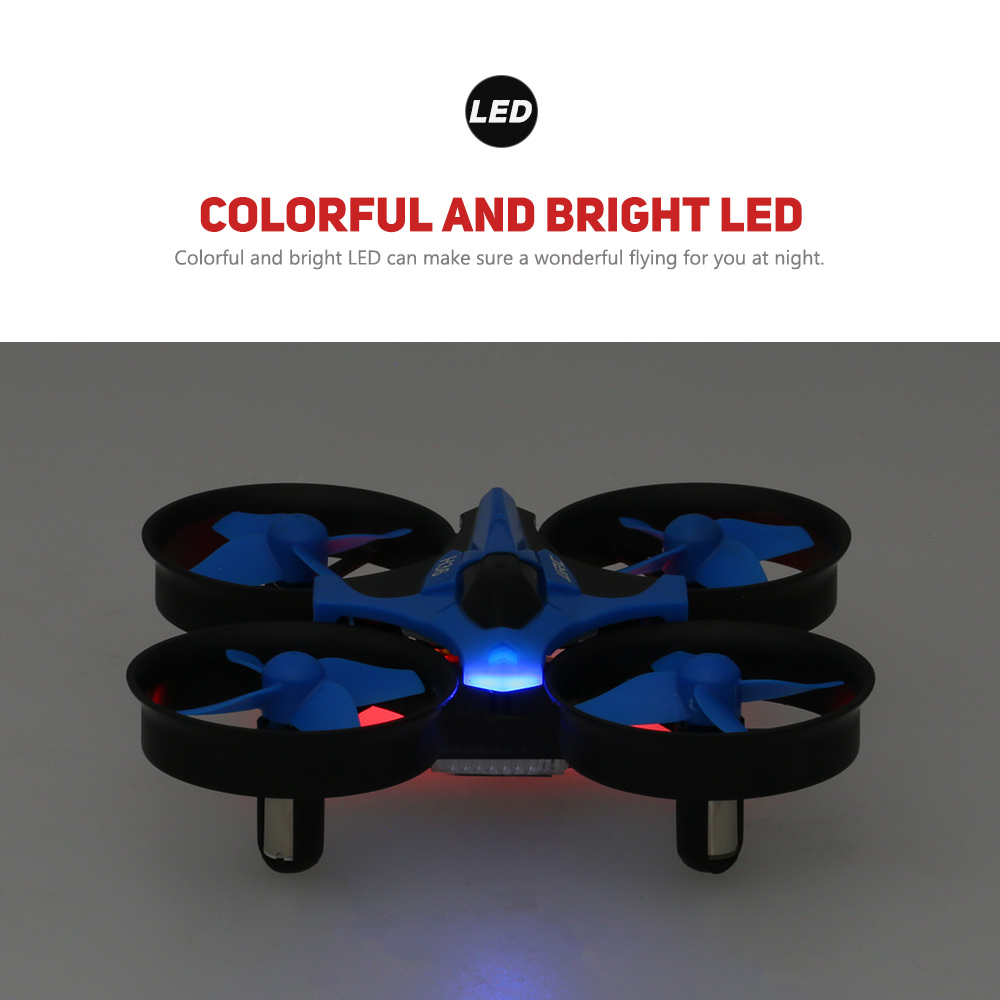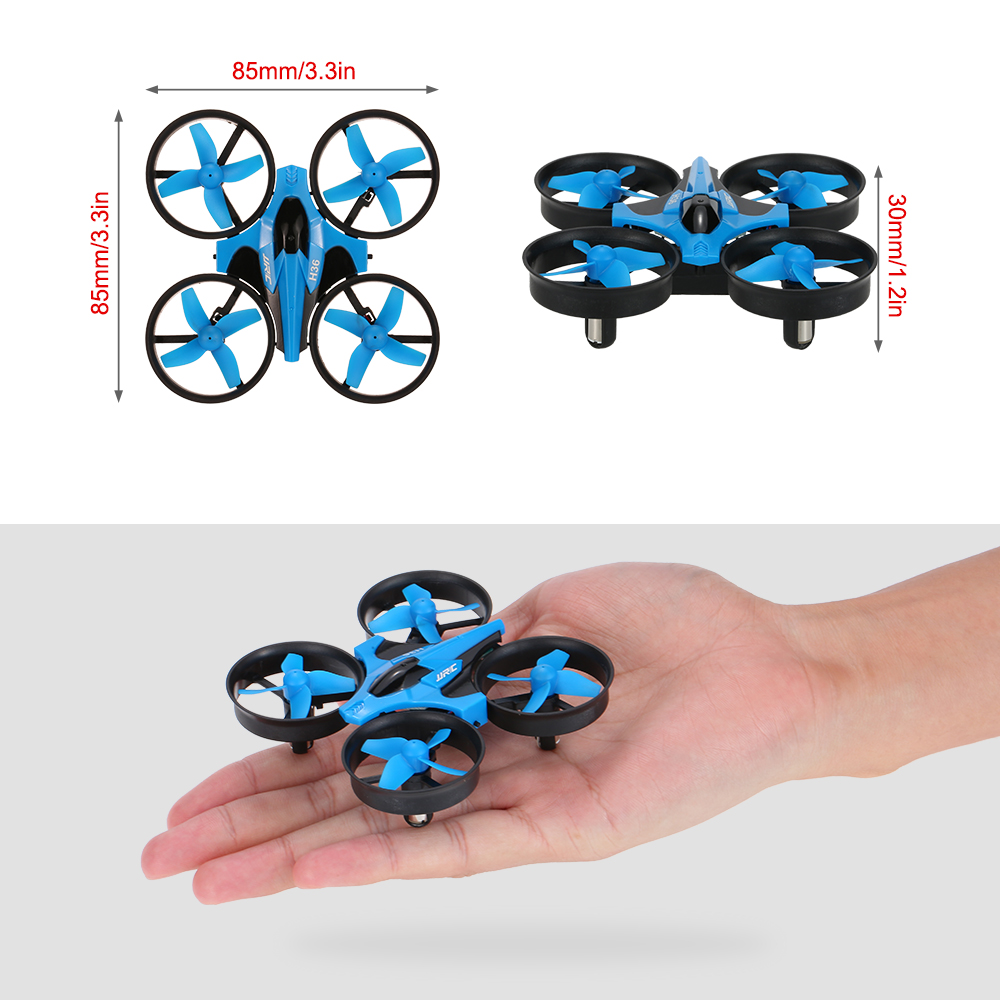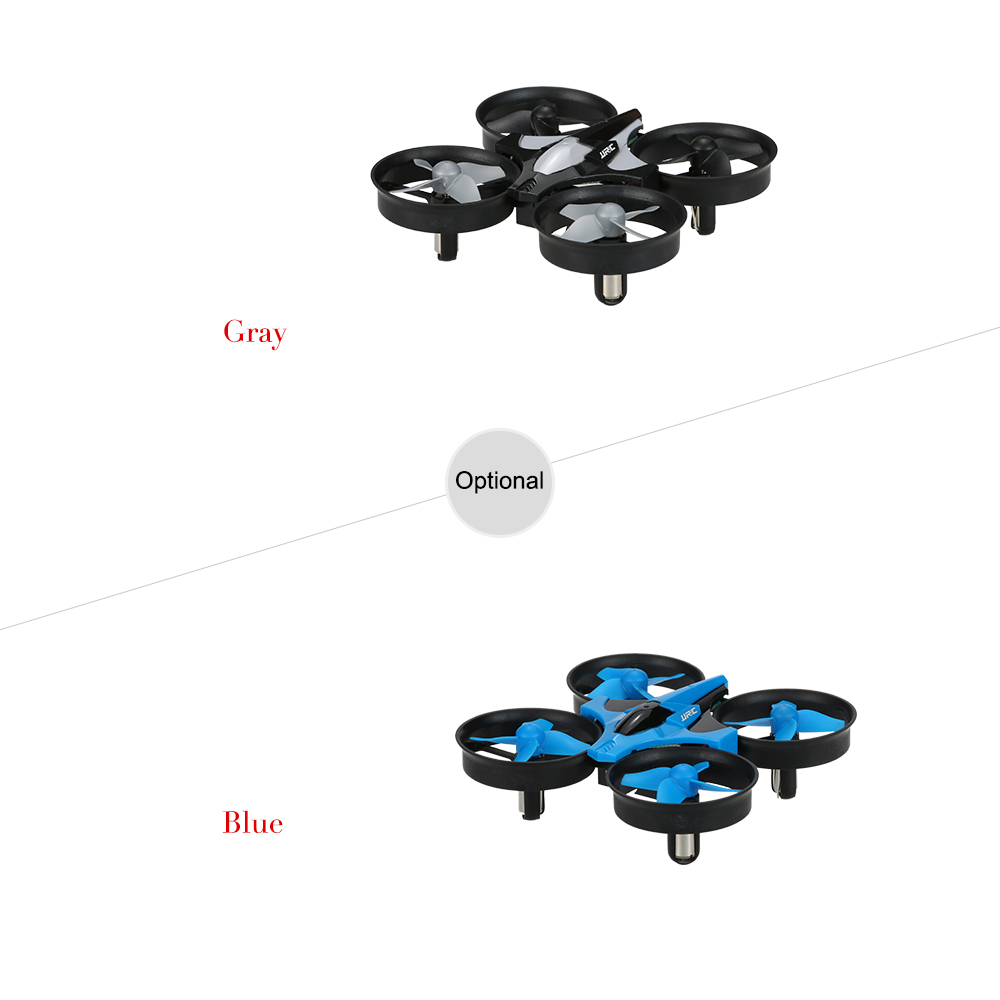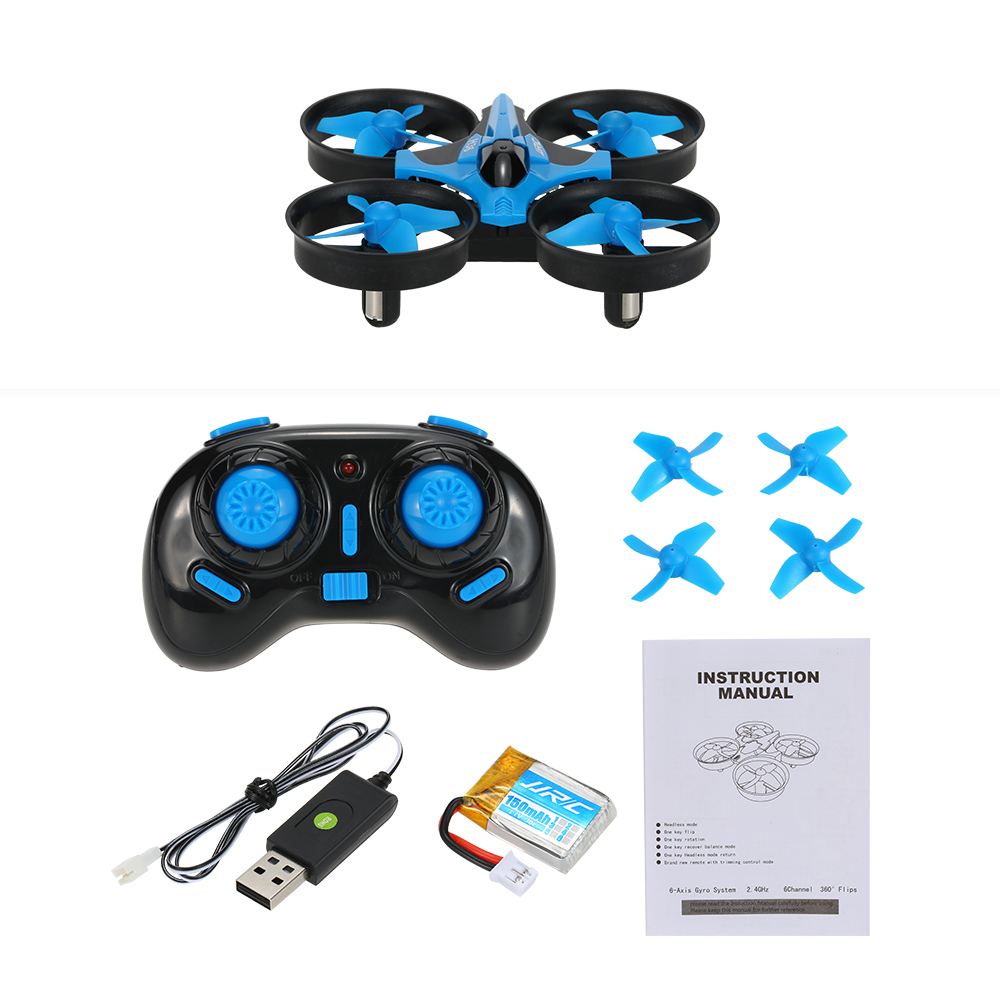 Funkcje:
Sci-Fi design, dobra jakość wykonania i atrakcyjny wygląd.
Dioda LED umożliwia latać w ciemności w nocy.
2.4GHz technologia przyjętych w celu zwalczania zakłóceń.
osłony na śmigła 360° zapewniają bezpieczny lot.
Niską prędkość przełącznik, nadaje się do wewnątrz i na zewnątrz.
Funkcja 3D-flip i trybie headless sprawiają, że lot ekscytujące i zabawne.
Z jednego klawisza return funkcji drone można łatwo znaleźć swoją drogę do domu.
Najnowsze 6-osiowy żyroskop system kontroli gwarantuje stabilny lot i łatwa obsługa.
Dane techniczne:
Nazwa marki: JJRC
Nazwa przedmiotu: H36
Kolor: Szary / niebieski opcjonalne
Kontroler: 2,4 GHz mode 2
Kanały: 4 kanały! Żyroskop: 6-osiowy
Funkcja: Do przodu/do tyłu, góra/dół, lewo/prawo, bok lotu, unoszące, tryb 3D-flip, bez głowy, niską prędkość, jednego klawisza powrotu! Kontrolować odległość: około 30m! Bateria do quadcopter: 3.7V akumulator litowo polimerowy 150mAh 30 C
Waga baterii: 4,7 g
Wymiar akumulatora: 23 * 15 * 7 mm
Czas ładowania: O 50 minut! Czas pracy: około 5 minut
Bateria do pilota: 2 * baterii AA
(nie dołączone)
Wymiar elementu: 85 * 85 * 30 mm / 3.3 * 3.3 * 1,2 w
Ciężar: 16,6 g
Mogą istnieć pewne odstępstwa ze względu na pomiar ręczny.
Przestroga dla akumulatora:
Nie nadmierne opłaty lub nadmiernym rozładowaniem baterii.
Nie umieścić go obok wysokiej temperatury.
Nie wyrzucaj go do ognia.
Nie wyrzucaj go do wody.


Ogłoszenia:
Ten model RC to nie zabawka i nie nadaje się dla dzieci poniżej 14 roku życia, trzymać go z dala od dzieci.
Uważnie przeczytać instrukcję obsługi przed użyciem produktu, jeśli jesteś początkujący, to należałoby wspomagana przez doświadczonych dorosły.
Ten RC drone jest wyposażony w silniki DC bez rdzenia, ciągłe korzystanie z różnych baterii nie jest zalecane.

Pakiet informacji:
Wielkość opakowania: 14 * 11.2 * 8,7 cm / 5.5 * 4.4 * 3,4 w
Waga w opakowaniu: 186.5g/6,6 oz! Gift box pakiet
Lista pakietu:
1 * JJRC H36 Quadcopter
1 * 2,4 G nadajnik (tryb 2)
Akumulator litowo polimerowy 150mAh 1 * 3.7V
1 * kabel do ładowania USB
4 * zapasowe śmigła! 1 * angielski Podręcznik
FAQ statku powietrznego:
1. statek powietrzny nie łączyć się z nadajnika.
Po pierwsze bateria w pełni, następnie Włącz drone i nadajnik w ciągu 2 sekund.
2. jeden lub więcej silników nie działają.
Podczas tworzenia wiązania, drone na płaskiej powierzchni lub uszkodzony silnik.
3. Akcesoria brakuje.
Dokładnie sprawdzić gift box pakiet wewnątrz i na zewnątrz, lub skontaktuj się z usługi niestandardowe.
4. stan statku powietrznego jest z równowagi (nie potrafią latać, odchylenie, przędzenia na ziemi).
Sprawdź śruby jest zainstalowany w odpowiedni sposób.
5. w trakcie ładowania, baterii i ładowarki stopić.
Ładowarka USB tylko do portu USB komputera DC, nigdy dla AC obieg i pamiętaj, nigdy nie ponad doładowywania.
3. Accessories missing.
Check gift box package inside and outside carefully, or contact custom service.
4. The aircraft is out of balance (can't fly, deviation, spinning on the ground).
Check the propellers is installed in the right way.
5. During the charging, battery and charging cable melt.
USB charger only for DC computer USB port, never for AC circuit and remember never over-charging.