Ten RC łódź ma profesjonalne skrętne duże śmigło i potężne wysokie prędkości silnika, tak, że można łatwo uruchomić. Poza tym również używa zaawansowanych technologii 2,4 G częstotliwości połączenia dla dalszych zdalnie na odległość. I może 180 stopień rewersji przynosi więcej fajne doświadczenie.

Łódź jest niezwykle szybkie, prędkość o
20km/h! . Będziesz zaskoczony, jak szybko to jest stosunkowo małe i tanie łódź.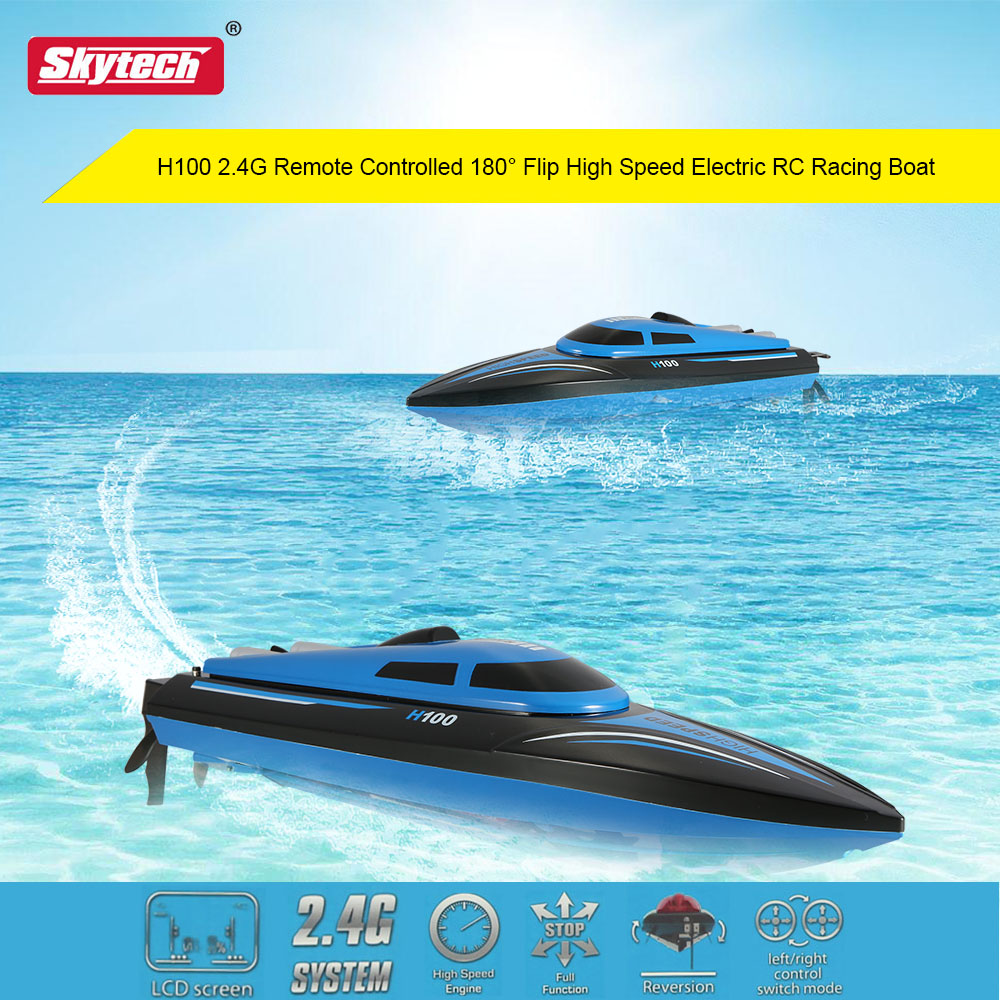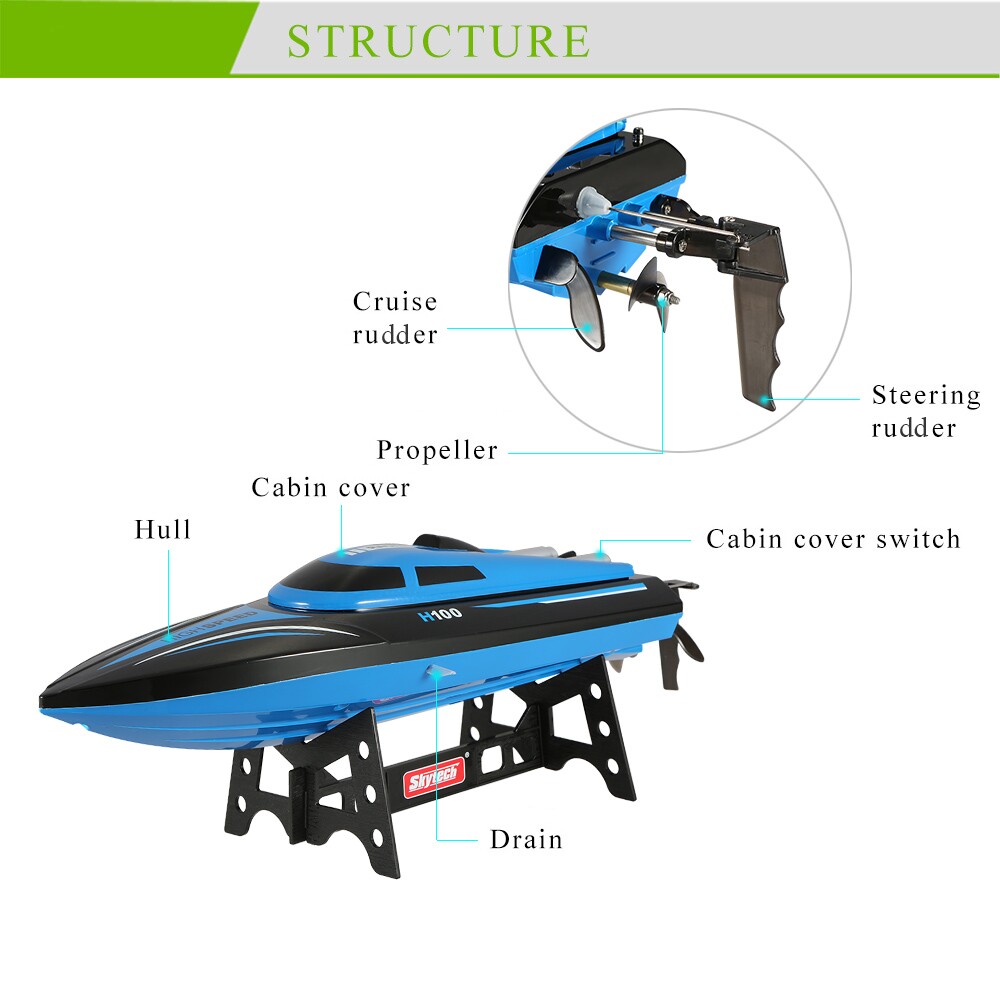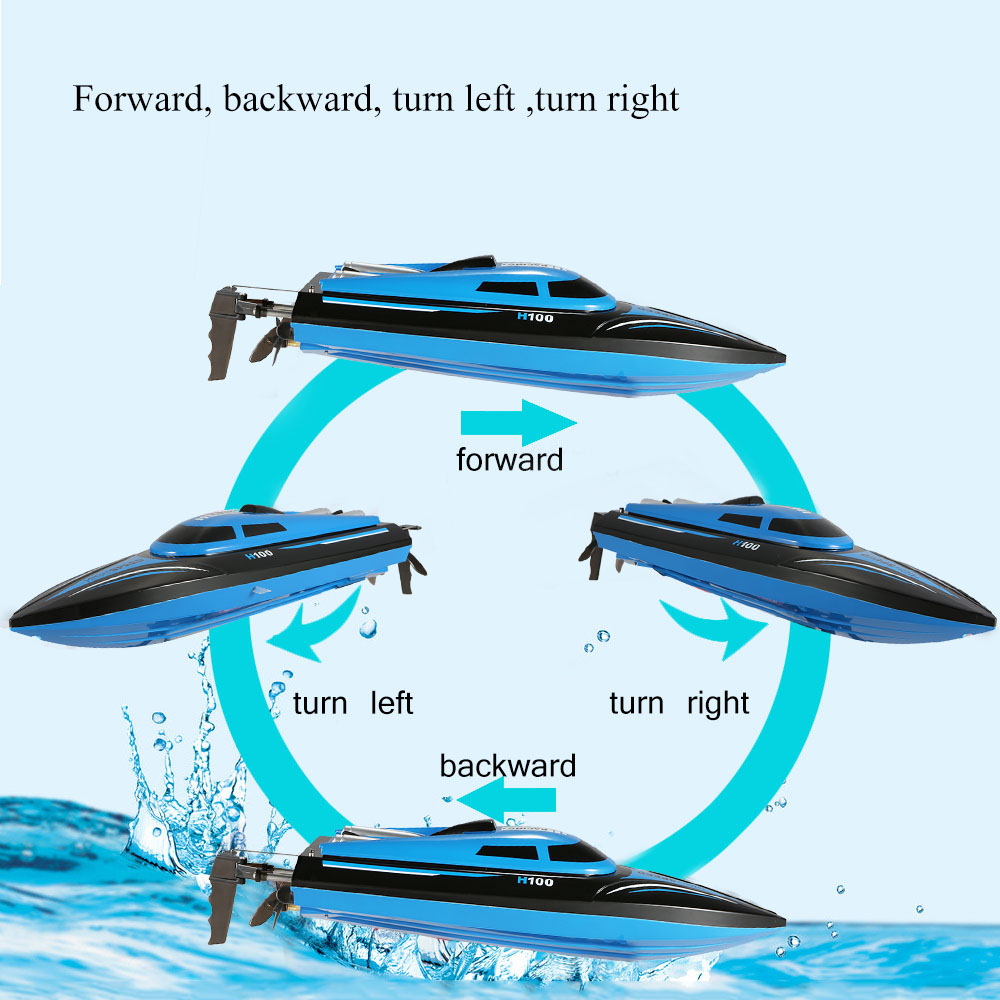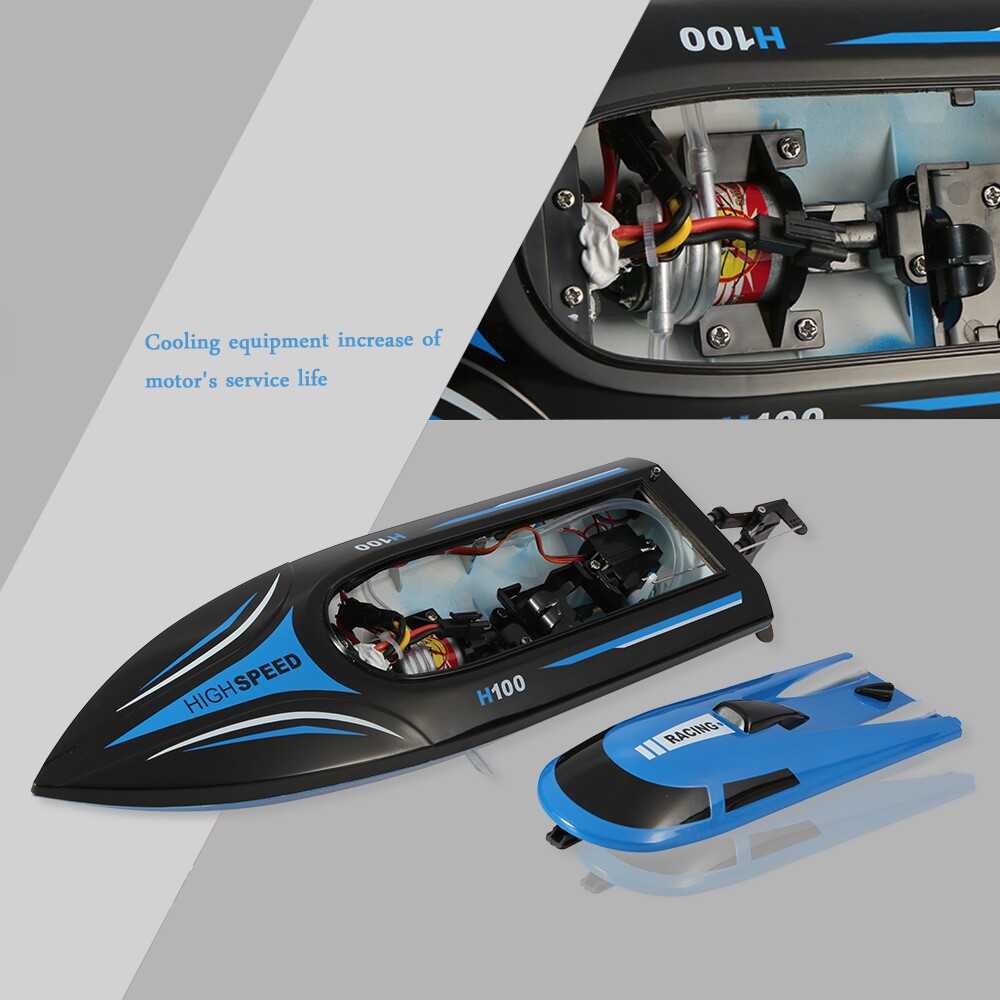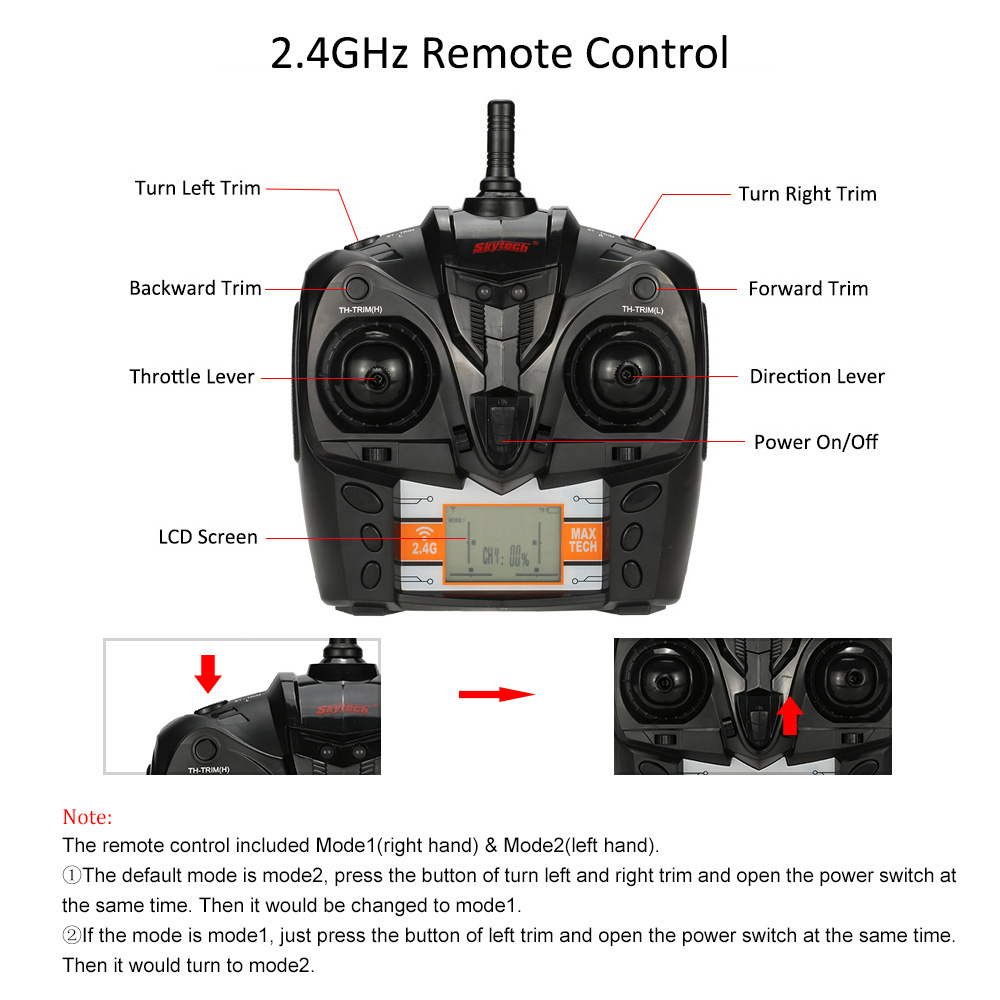 Funkcje:
Funkcja alarmu niskiego napięcia.
Profesjonalnych skrętne duże śmigło.
Opuściły prawo wykończenia przełącznik, zwiększonej stabilności.
Chłodzenia sprzętu zwiększenie żywotności silnika.
Domyślny tryb jest lewa ręka, można go zmienić na prawą rękę.
Z dużej pojemności akumulatora, prędkości o 20km/godz.! Przyjmuje się system chłodzenia silnika, wydłużenie okresu użytkowania modelu.
Przyjmuje 370 magneto silny układ napędowy zapewnia silną i stabilną wydajność.
Żaglowiec wywrócenie można sterować łodzią flip, zapewnić odpowiednie voyage.
Korzysta z zaawansowanych technologii 2,4 G częstotliwości połączenia, dalsze zdalnie na odległość.
Dane techniczne:
Marka: Skytech
Nazwa modelu: H100
Materiał: ABS! Kolor: niebieski! Częstotliwość: 2,4 G
Napięcie ładowarki: 110V - 240V
Prędkości obrotowej: około 20km/h! Zdalnie na odległość: około 150m
Czas ładowania: około 100min
Czas pracy: około 8min
Pojemność baterii: 7.4V baterię litową 600mAh
(w zestawie)
Ładowania: Kabel USB
Tryb kontrolera: Mode2 & Mode1
(lewej i prawej strony przepustnicy)
Baterii nadajnika: 4 * baterii AA
(nie dołączone)
Funkcja: Do przodu, do tyłu, skręć w lewo, w prawo, 180 ° Flip! Odpowiedni wiek: powyżej 14 lat
Rozmiar baterii/akumulatora: 35 * 35 * 17 mm
Łodzi rozmiar: 350 * 120 * 100 mm
(błąd sztuczne pomiary dozwolone)
Waga: 288g
Pakiet informacji:
Wielkość opakowania: 36 * 27 * 12 cm / 14.2 * 10.6 * 4.7 w
Waga w opakowaniu: 919g / 2.03lb! Marki gift box pakiet
Ogłoszenia:
Ten model RC to nie zabawka i nie nadaje się dla dzieci poniżej 14 roku życia.
Uważnie przeczytać instrukcję przed użyciem produktu, jeśli jesteś początkujący, to należałoby wspomagana przez doświadczonych dorosły.
Pakiet listy:
1 * Skytech H100 RC łódź
1 * nadajnik! (Mode2 & Mode1)
1 * 7.4V baterię litową 600mAh
1 * łodzi urządzenia w racku
1 * narzędzia smary
1 * kabel ładowania USB
1 * angielski Podręcznik
1 * Skytech H100 RC Boat
1 * Transmitter
(Mode2 & Mode1)
1 * 7.4V 600mAh Lithium Battery
1 * Boat Rack Unit
1 * Lubricants Tool
1 * USB Charge cable
1 * English Manual