Ten oryginalny JXD aricraft 509G oferuje lotu innowacyjnych technologii i jest maszyną można latać tylko w dowolnym miejscu. Oferuje on wysokość, tryb samolotowy, przycisk do startu funkcji blokowania. 2.0MP HD kamera przyniesie Ci wspaniałe sceny około 100 metrów od hotelu. Z wydajnością brzeg to czyni Twoją podróż więcej zabawy, niż można sobie wyobrazić. Nie wahaj się zabrać go do domu
!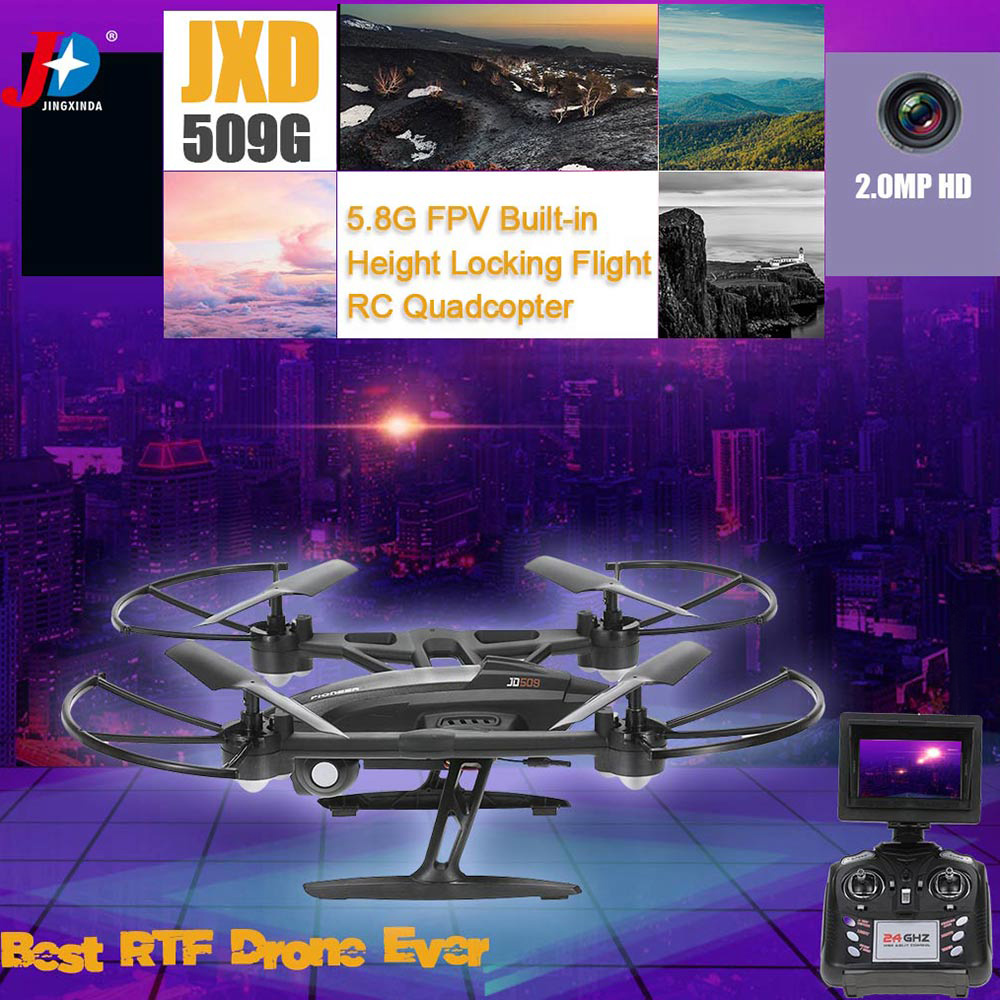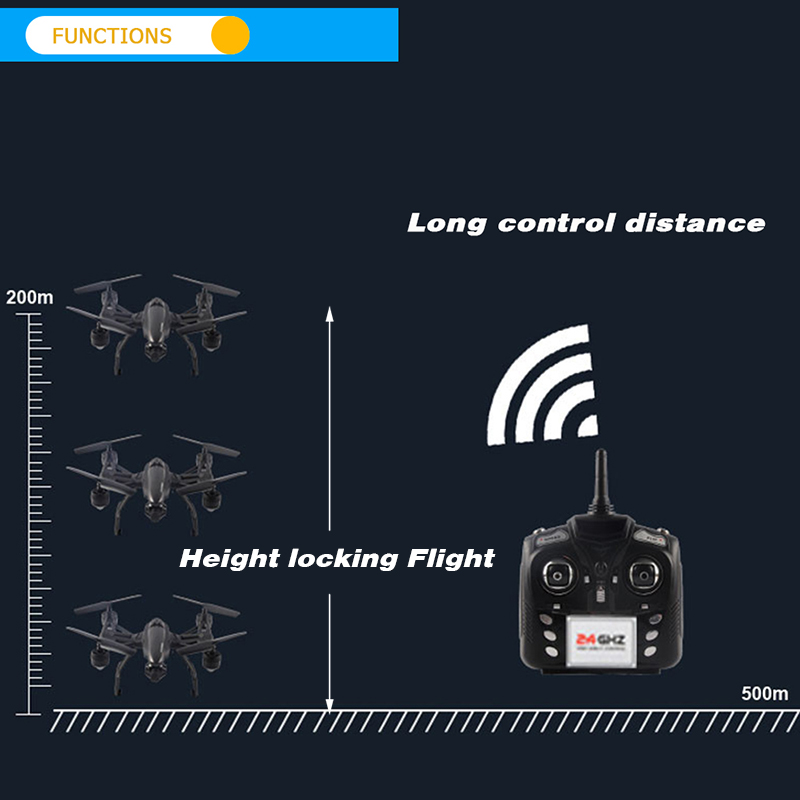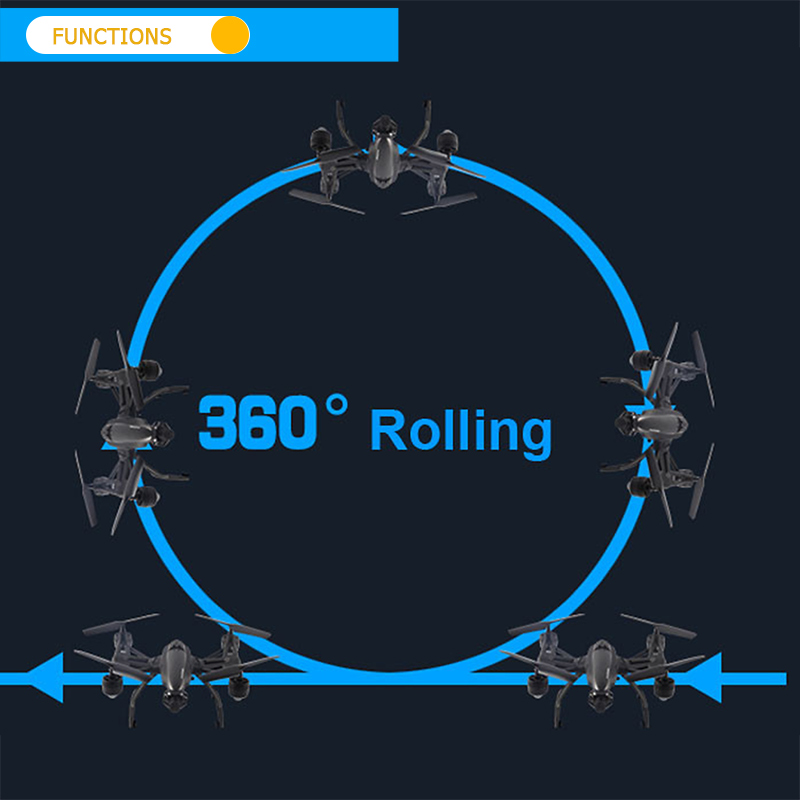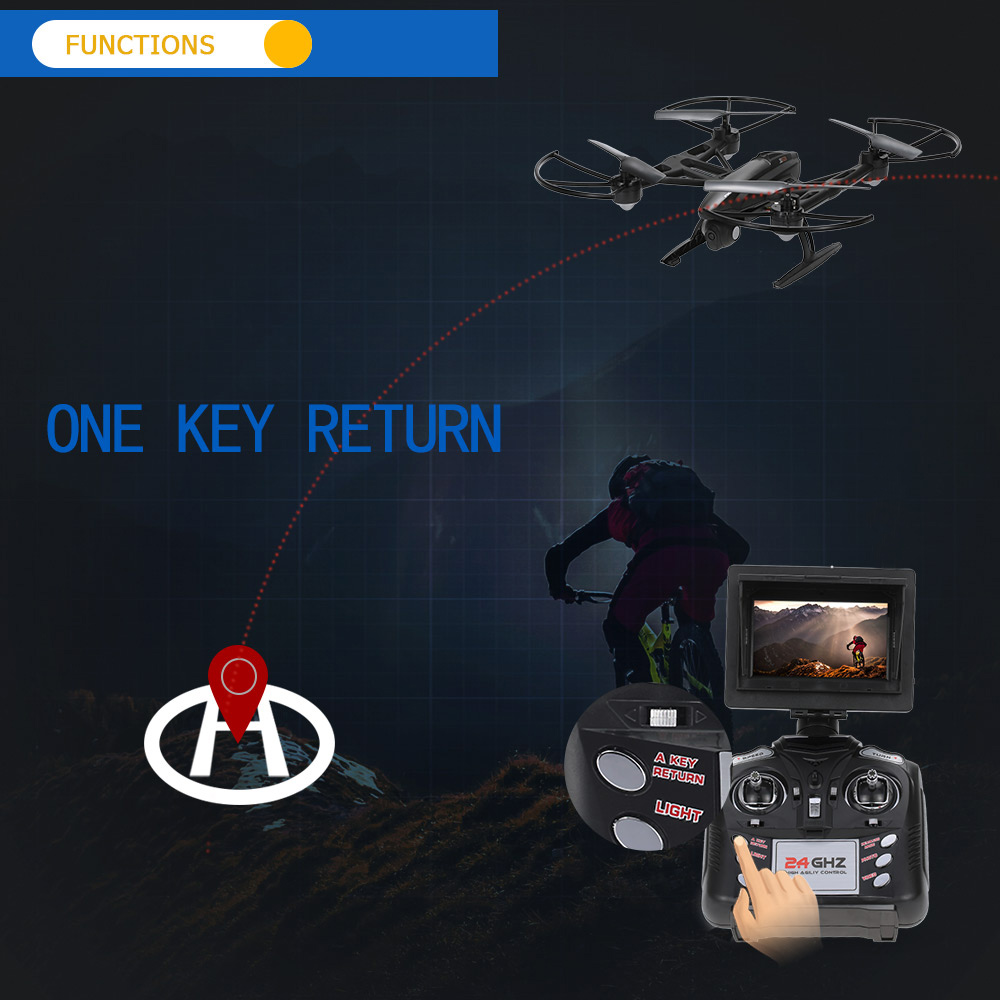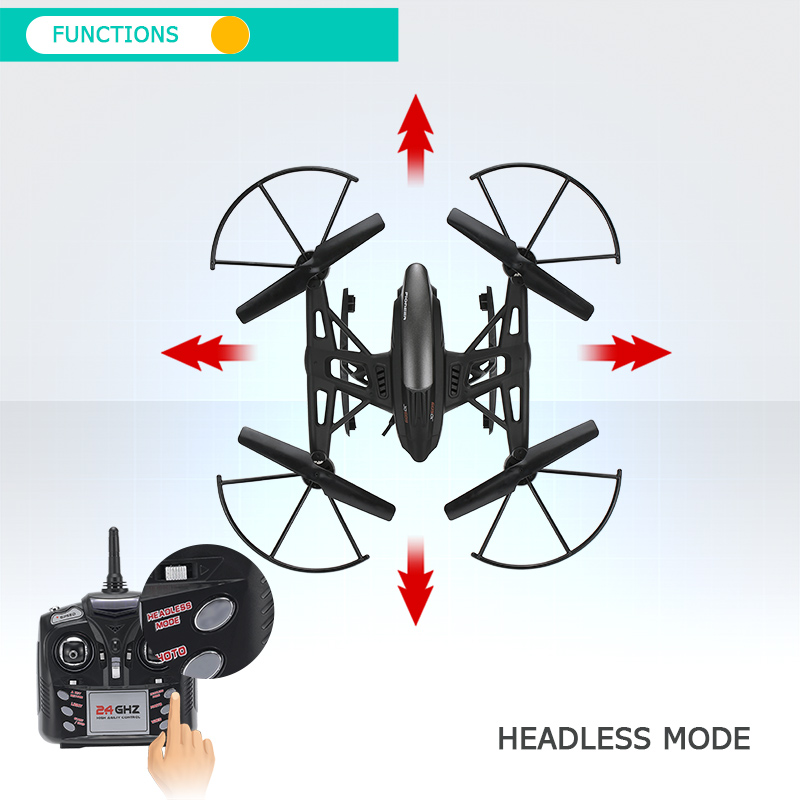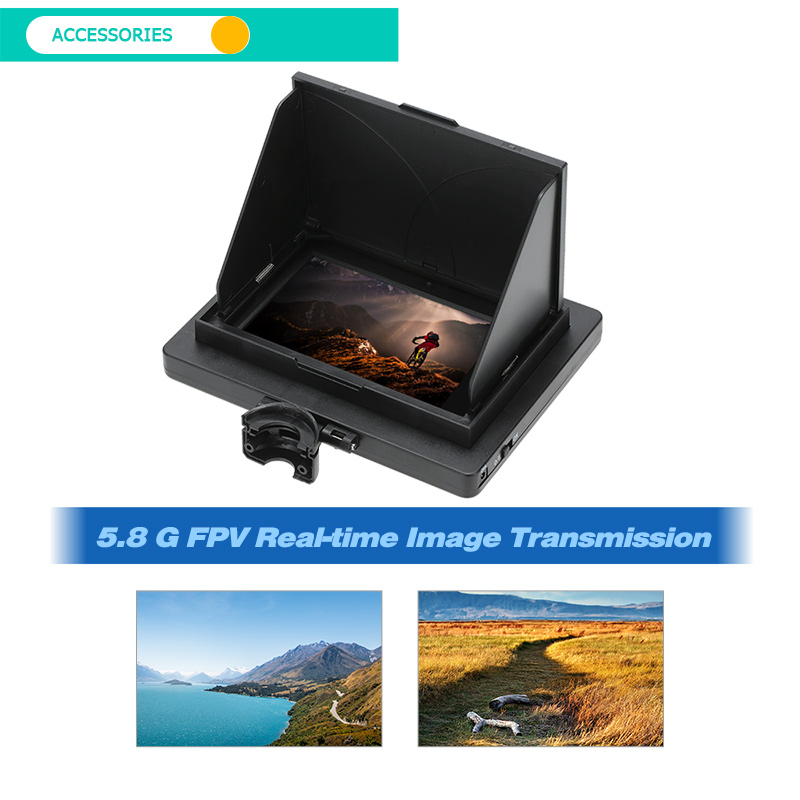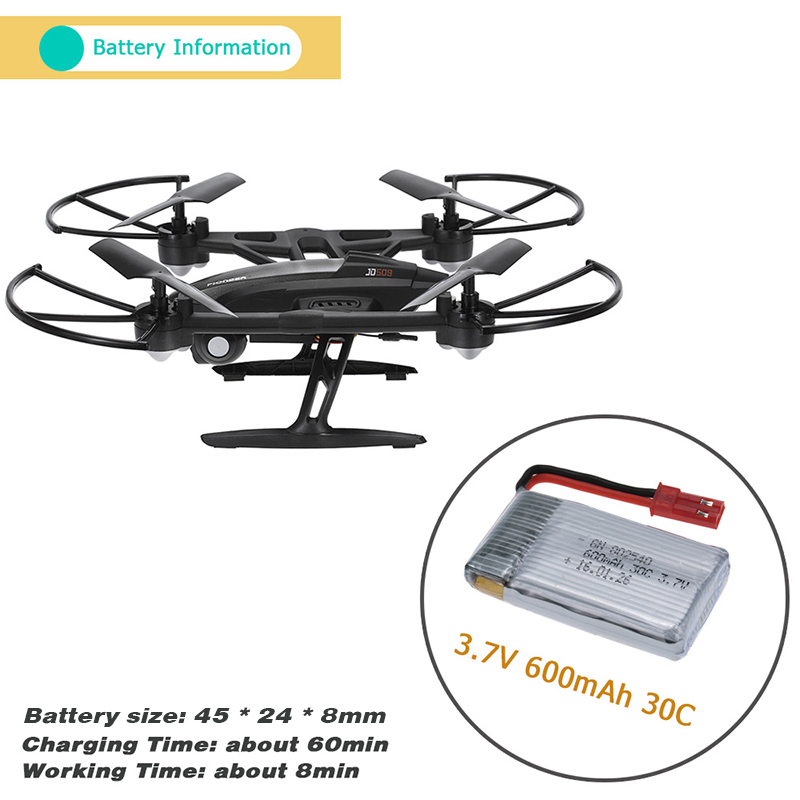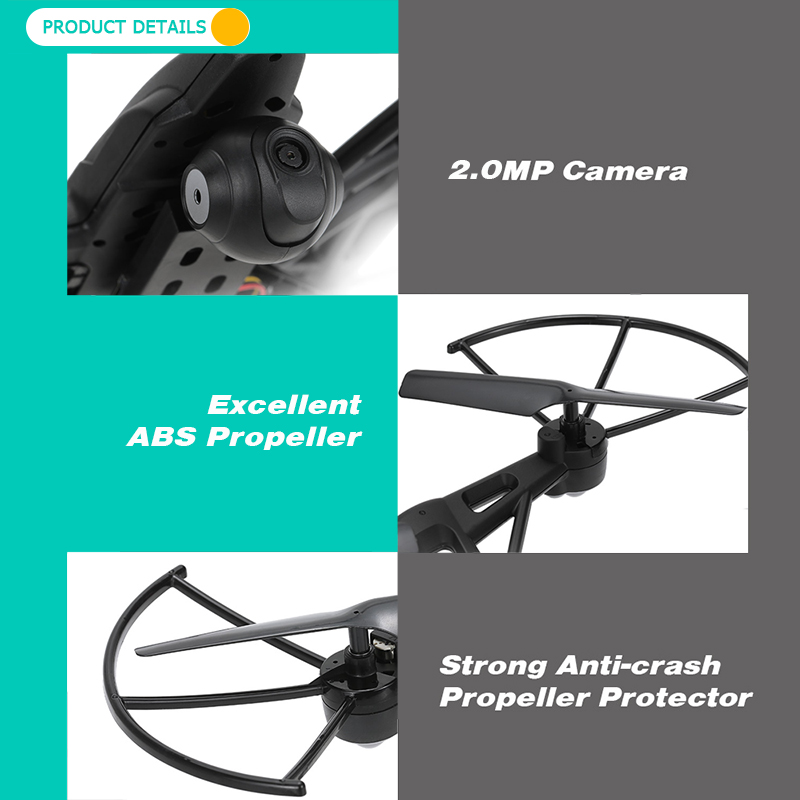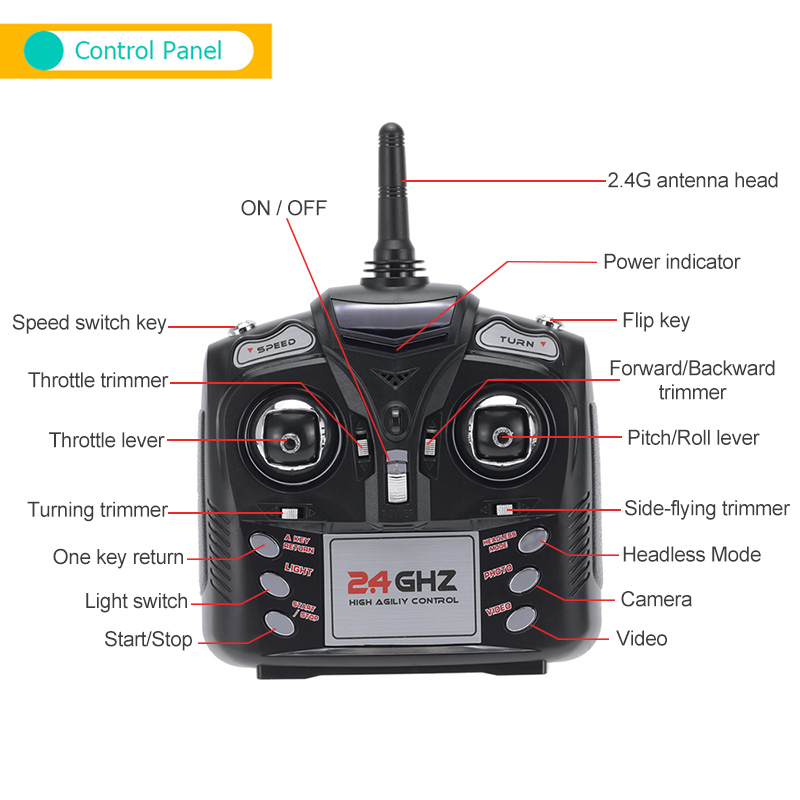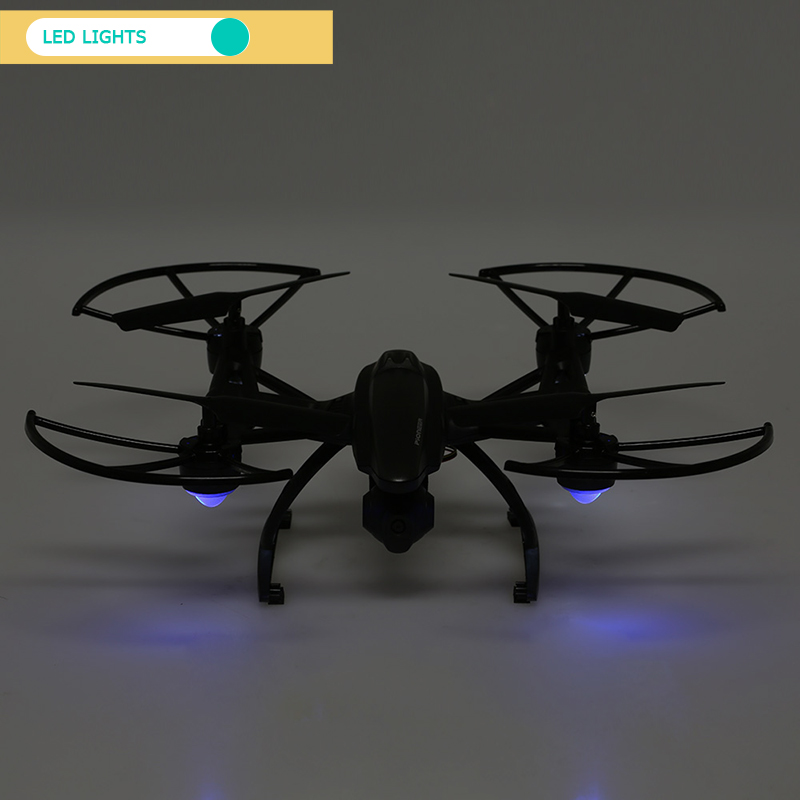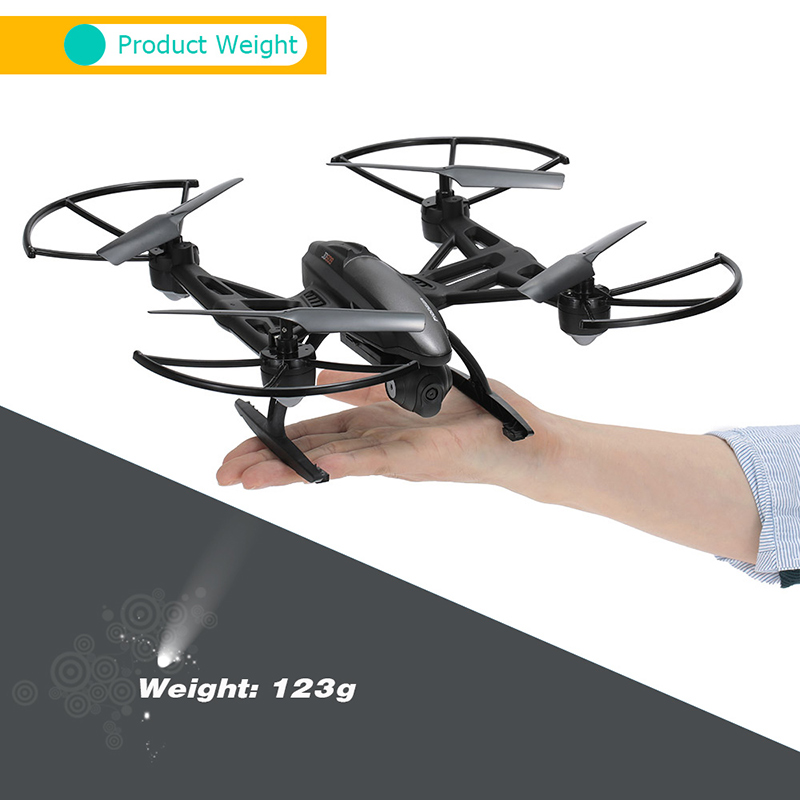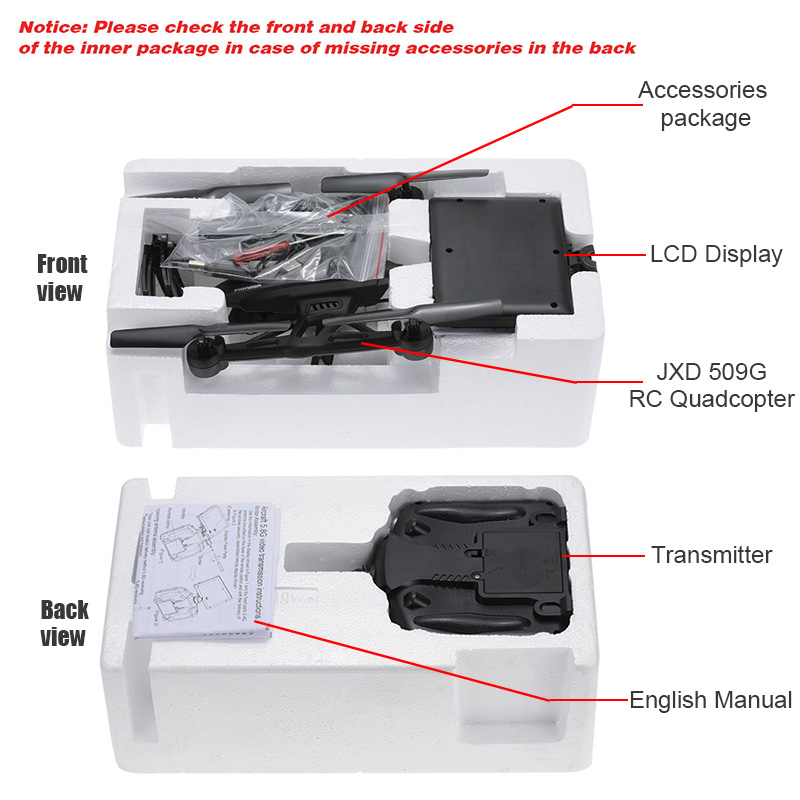 Funkcje:
Wbudowany 6-osiowy żyroskop można łatwo wdrożyć różne ruchy lotu.
2.4 G technologia przyjętych w celu zwalczania zakłóceń.
5.8 G transmisji obrazu w czasie rzeczywistym umożliwia udostępnianie wideo i zdjęć na ekranie LCD w dowolnym czasie i dowolnym miejscu.
Silniejszy opór powietrza, silne stabilności, łatwiej kontrolować.
Funkcja 3D roll aby doświadczyć latający jest super.
Trybie Headless rozwiązuje całkowicie pilotażowych problemy utraty z orientacji.
Mocno stańcie się na ustalonej wysokości pod wysokość blokowania tryb samolotowy.
2.0MP aparat FPV, co pozwala zobaczyć świat w innym widoku.
Dane techniczne:
Nazwa marki: JXD
Marka model: 509G
Typ przedmiotu: quadcopter
Kolor: czarny
Materiał: ABS! Aparat: 2.0MP
Żyroskopu: 6 osi
Kanały: 4 kanały! Pilot zdalnego sterowania: 2,4 GHz mode 2
Funkcje: Bok lotu, skręć w lewo/w prawo, kursor, do przodu/do tyłu, światło, góra/dół, 3D roll-over, jeden klawisz, aby powrócić, tryb CF, Wysokość lotu blokowania, jeden klawisz, aby uruchomić.
Baterii nadajnika: 4 * 1, 5V bateria AA (nie dołączone)
Zdalnie na odległość: około 100m! Odpowiedni wiek: powyżej 14 lat
Czas ładowania: około 60 minut! Czas pracy: 8-10 minut! Quadcoter baterii: 3.7V 600mAh 30 C akumulator litowo polimerowy
Wymiar baterii: 45 * 24 * 8 mm
Wymiary przedmiotu: 275 * 250 * 108 mm
Ciężar: 123g
Pakiet informacji:
Wielkość opakowania: 38 * 21,5 * 13 cm / 14,9 * 8,5 * 5.1 w
Waga w opakowaniu: 924g / 2lb! Gift box pakiet
Ten model RC to nie zabawka i nie nadaje się dla dzieci poniżej 14 roku życia.
Ten RC drone jest wyposażony w silniki DC bez rdzenia, ciągłe korzystanie z różnych baterii nie jest zalecane.
Uważnie przeczytać instrukcję przed użyciem produktu, jeśli jesteś początkujący, to należałoby wspomagana przez doświadczonych dorosły.
Przestroga dla akumulatora:
Nie nadmierne opłaty lub nadmiernym rozładowaniem baterii.
Nie umieścić go obok wysokiej temperatury.
Nie wyrzucaj go do ognia.
Nie wyrzucaj go do wody.


Lista pakietu:
1 * JXD 509G RC Quadcopter z 2.0MP HD kamera! 1 * nadajnik (tryb 2)
1 * wyświetlacz LCD! 1 * 3.7V 600mAh 30 C Lipo baterii! 1 * kabel USB do ładowania ekranu LCD! 1 * kabel USB ładowarka baterii! 2 * para śmigieł oszczędzony
1 * rama ochronna zestaw
1 * 4GB SD karta
1 * czytnik kart USB
2 * śrubokręt
1 * zestaw śruby! 1 * angielska instrukcja obsługi!
1 * Transmitter (mode 2)
1 * LCD Display
1 * 3.7V 600mAh 30C Lipo Battery
1 * USB Charger Cable of LCD Screen
1 * USB Charger Cable of Battery
2 * Pair of Spared Propellers
1 * Protective Frame Set
1 * 4GB SD card
1 * USB Card Reader
2 * Screwdriver
1 * Screw set
1 * English User Manual