Ten oryginalny SY X25 quadcopter jest wyposażony z 2.0MP aparat. Co więcej można wykonać koziołki 360 stopni i zwrotny funkcja auto, które oferuje wysokiej jakości i trwałe wydajności może przynieść wiele radości latania.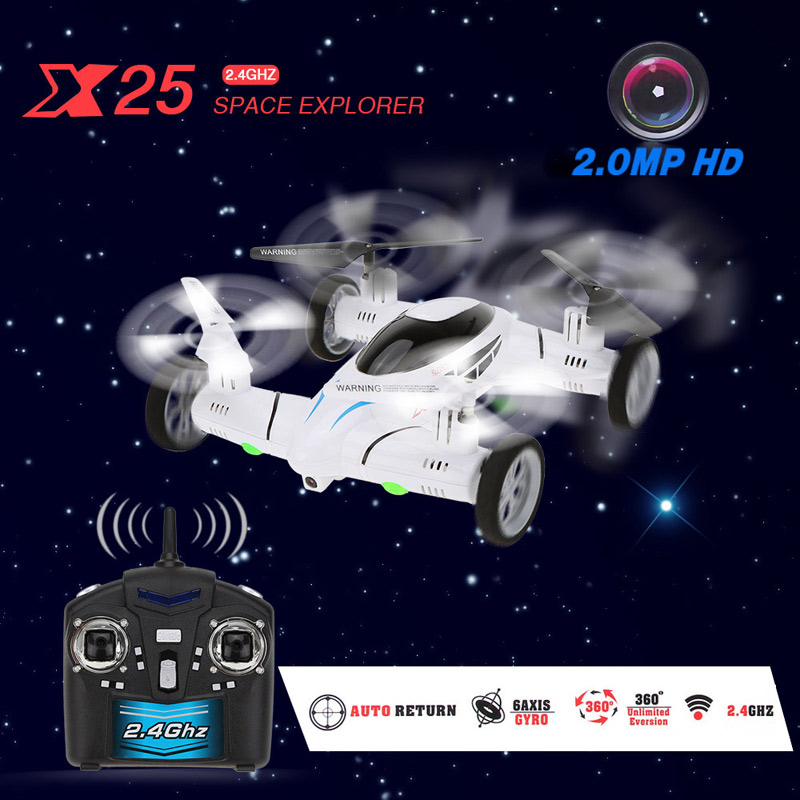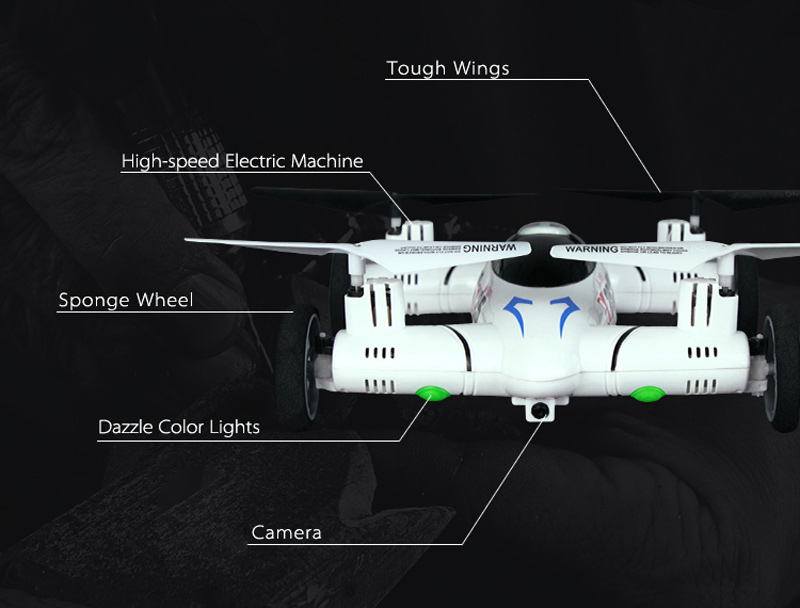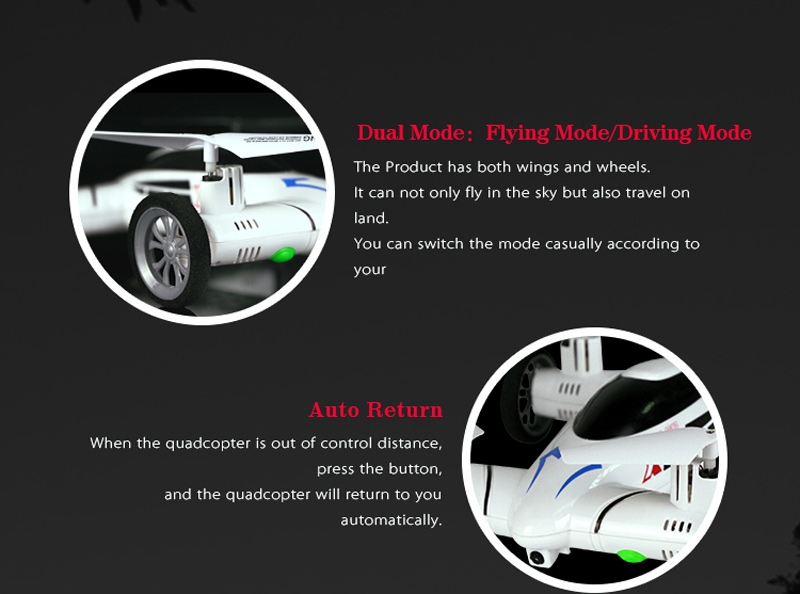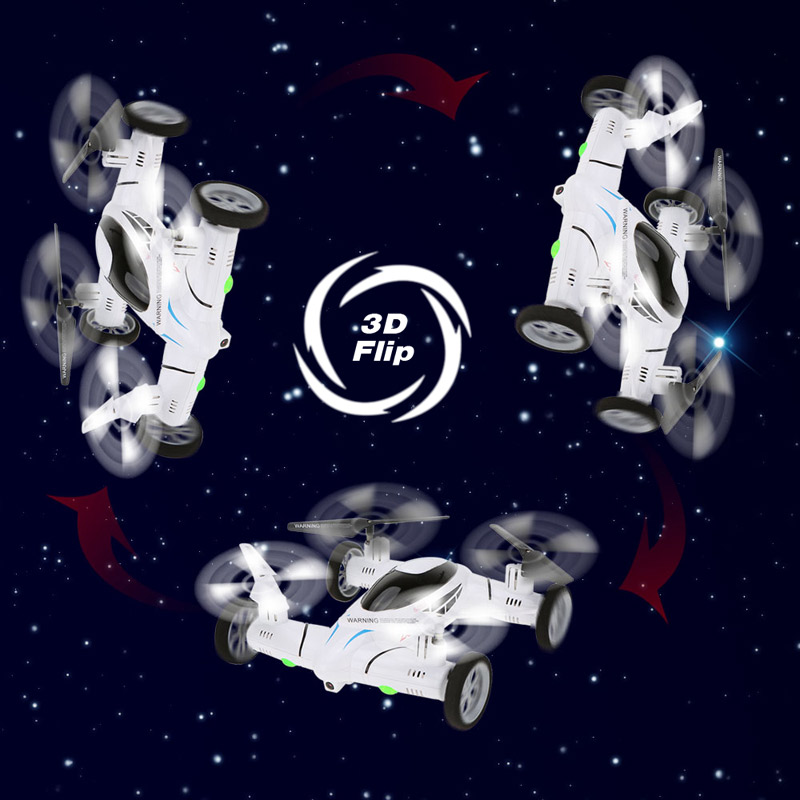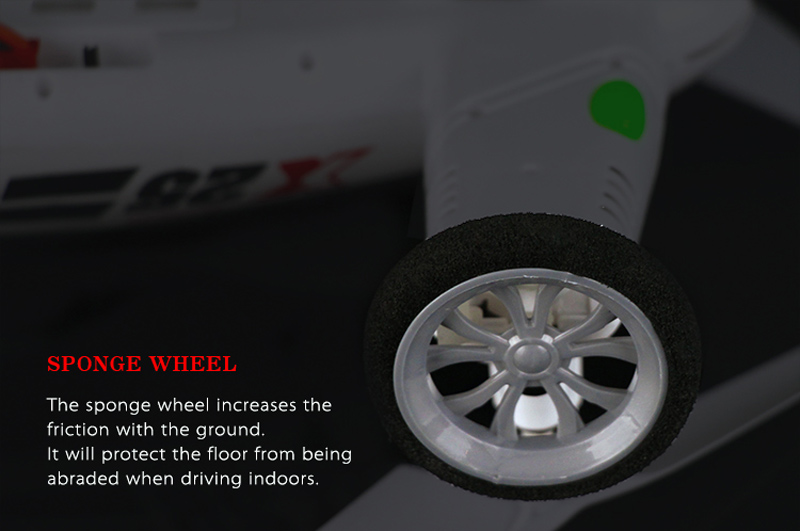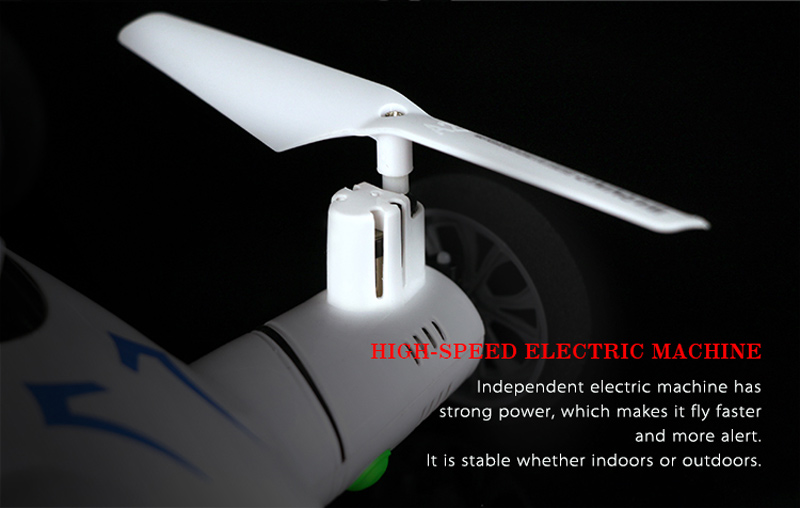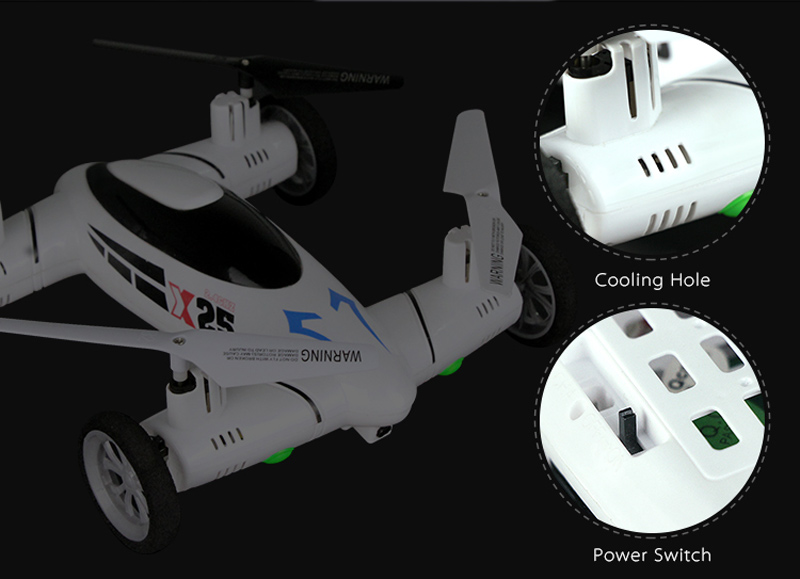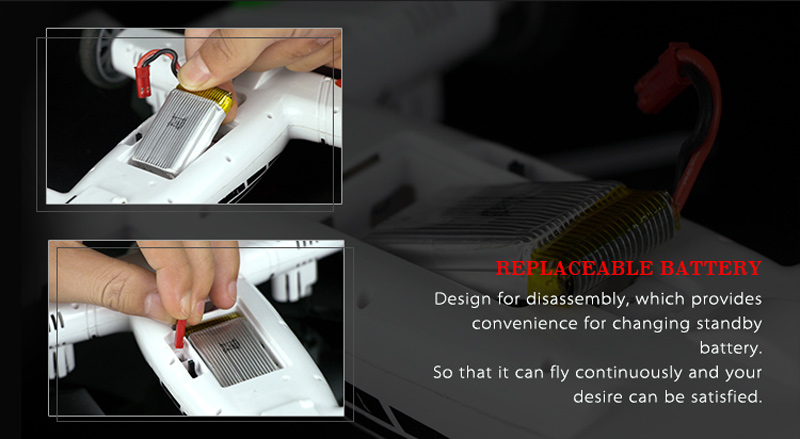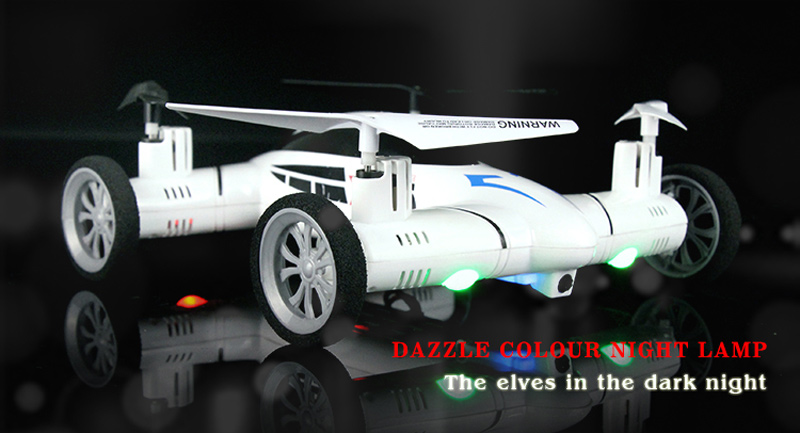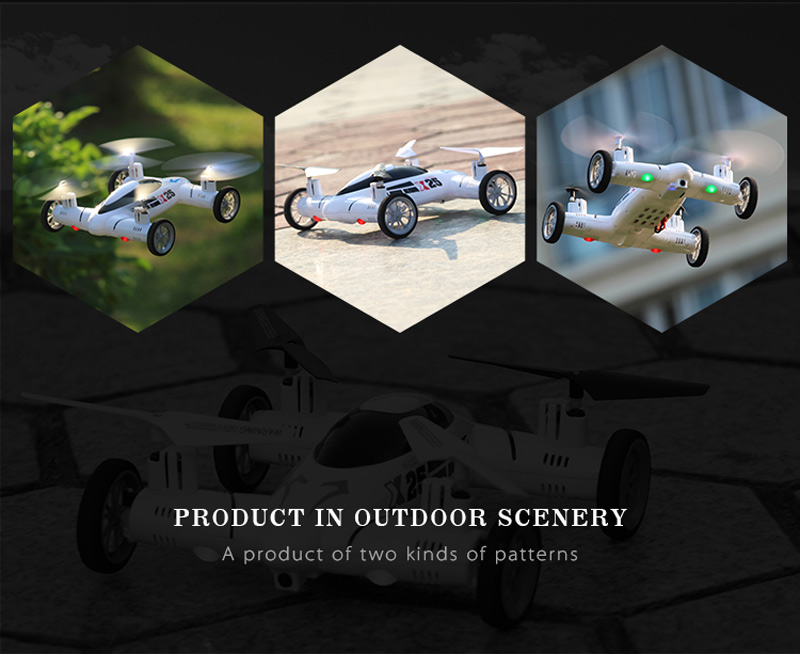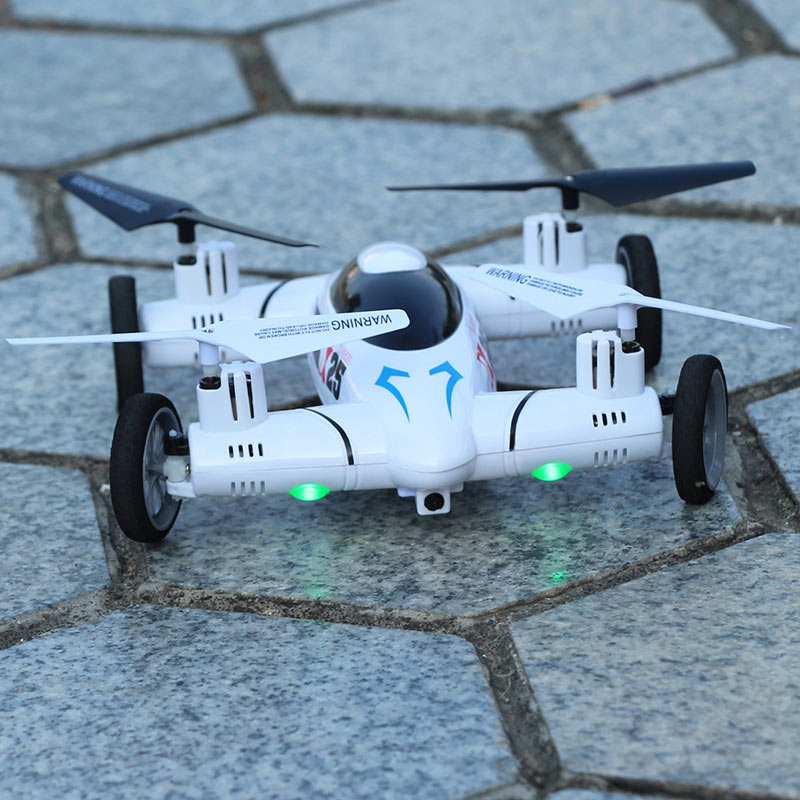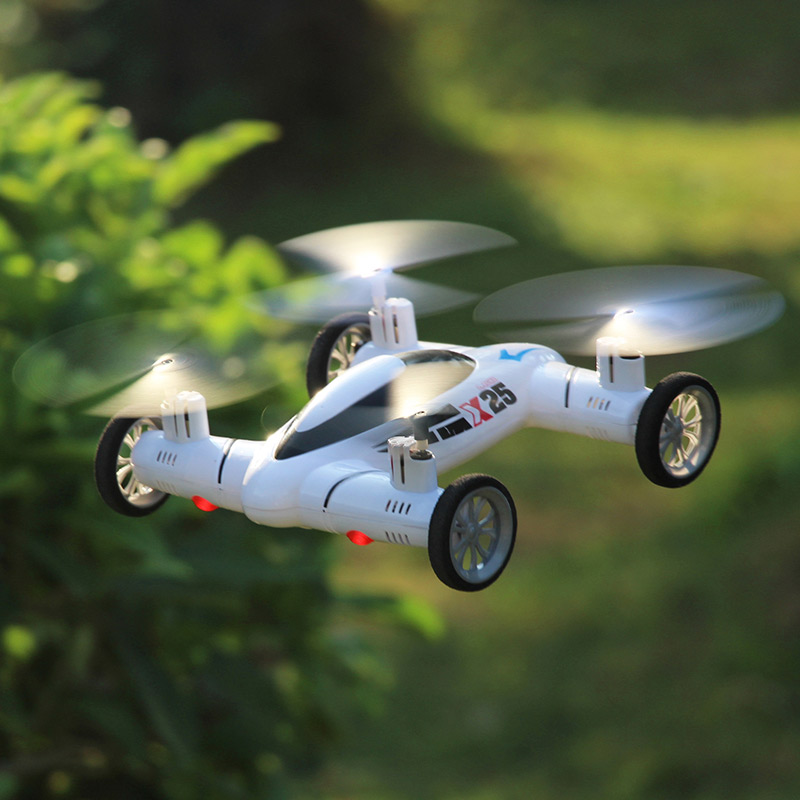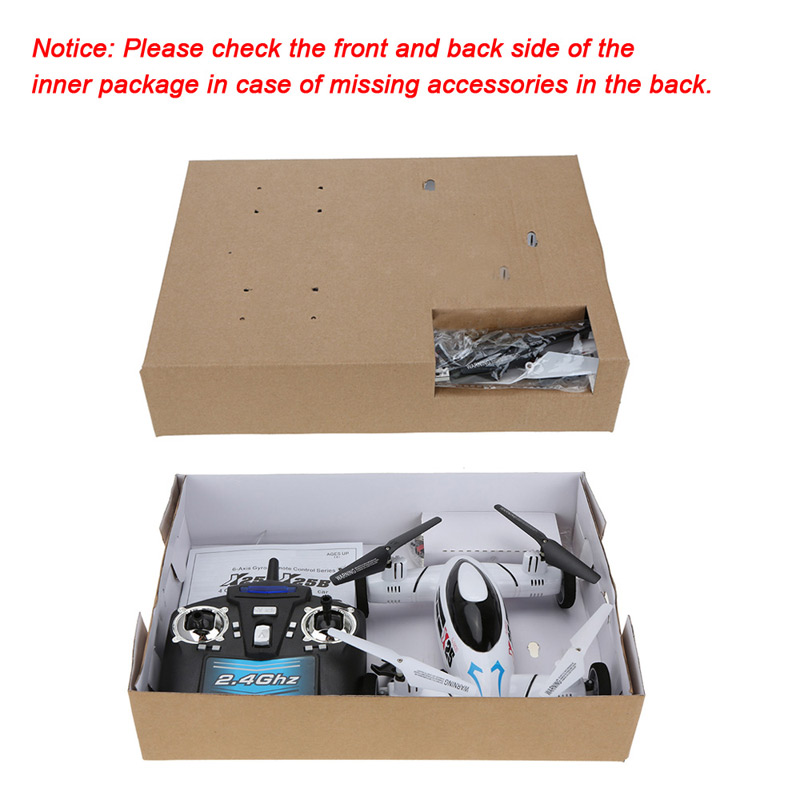 Funkcje:
100% zupełnie nowy.
Kompaktowa i lekka konstrukcja.
Z LED, możliwość mucha noc.
Czterech kierunek kontroli na ziemi.
Funkcja automatycznego powrotu sprawia, że łatwo odnaleźć drogę do domu.
360 stopni wywinięcie funkcji można doświadczyć latający jest super.
Z 2.0MP HD Kamera, Robienie zdjęć i wideo.
Dane techniczne:
Nazwa marki: SY!
Nazwa przedmiotu: X25
Materiał: ABS!
Kanały: 4 kanały!
Tryb kontrolera: tryb 2
Zdalne sterowanie częstotliwości: 2.4GHz!
Żyroskopu: 6 osi
Aparat fotograficzny: 2.0MP HD!
Funkcja: auto powrót, 3D w tumbling akcji, górę, dół, lewo, prawo, do przodu, do tyłu
Odpowiedni wiek: powyżej 14 lat

Zdalnie na odległość: 60-100m!
Bateria do quadcopter: 3.7V 750mAh 25 C li-po
Czas ładowania: około 70-90 minut!
Czas pracy: 5-8 minut!
Baterii pilota zdalnego sterowania: 4 * baterii AA (nie dołączone)
Wymiary baterii: 45 * 25 * 10 mm
Wymiary przedmiotu: 235 * 170 * 65 mm
Ciężar: 111g
Pakiet informacji:
Wielkość opakowania: 34 * 25 * 8 cm / 13.4 * 9,9 * 3.2 w
Waga w opakowaniu: 571g/1,3 funta!
Gift box pakiet
Przestroga dla akumulatora:
Nie nadmierne opłaty lub nadmiernym rozładowaniem baterii.
Nie umieścić go obok wysokiej temperatury.
Nie wyrzucaj go do ognia.
Nie wyrzucaj go do wody.
Ogłoszenia:
Ten RC drone jest wyposażony w silniki DC bez rdzenia, ciągłe korzystanie z różnych baterii nie jest zalecane.
Ten model RC to nie zabawka i nie nadaje się dla dzieci poniżej 14 roku życia, trzymać go z dala od dzieci.
Uważnie przeczytać instrukcję przed użyciem produktu, jeśli jesteś początkujący, to należałoby wspomagana przez doświadczonych dorosły.


Lista pakietu:

1 * SY X 25 RC Quadcopter (wbudowane 2.0MP HD kamera)

1 * nadajnik (tryb 2)

1 * 3.7V 750mAh 25 C akumulator litowo polimerowy
2 * pary zapasowe śmigła!
1 * 2GB karty SD!
1 * czytnik kart SD!
1 * kabel do ładowania USB
1 * Srewdriver
1 * angielski Podręcznik
2 * Pair of Spare Propeller
1 * 2GB SD Card
1 * SD Card Reader
1 * USB Charging Cable
1 * Srewdriver
1 * English Manual