Ten RC samochód jest łatwy do uruchomienia, aluminiowe podwozie struktury kontroli symulacji, może limberly do przodu i z powrotem i skręcić w lewo i w prawo. Jest specjalnie zaprojektowany dla konkurencji.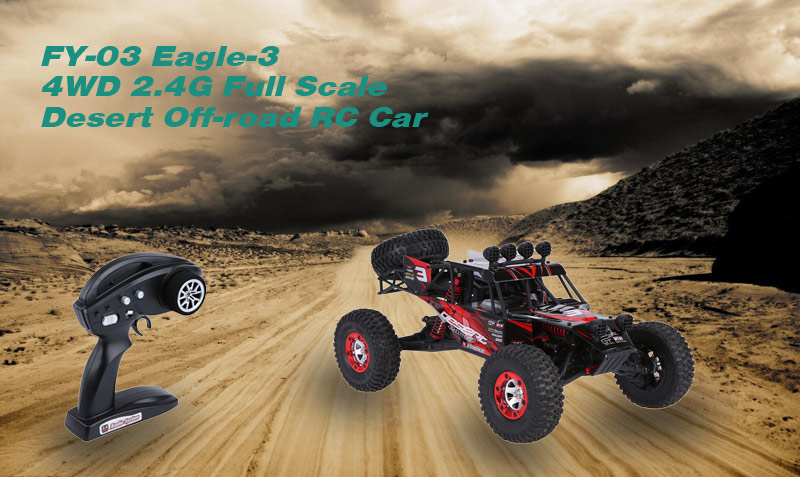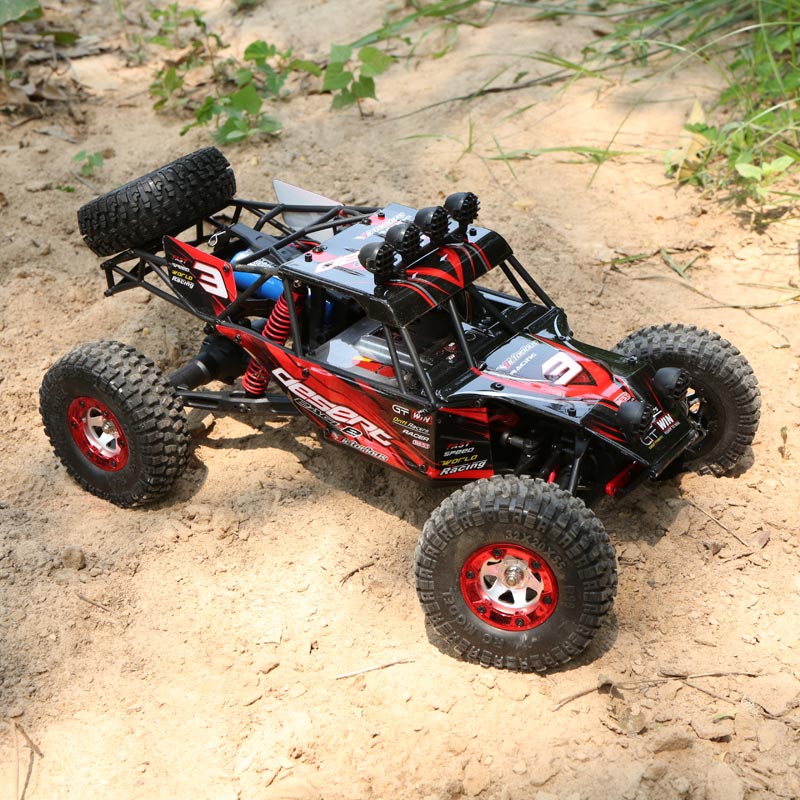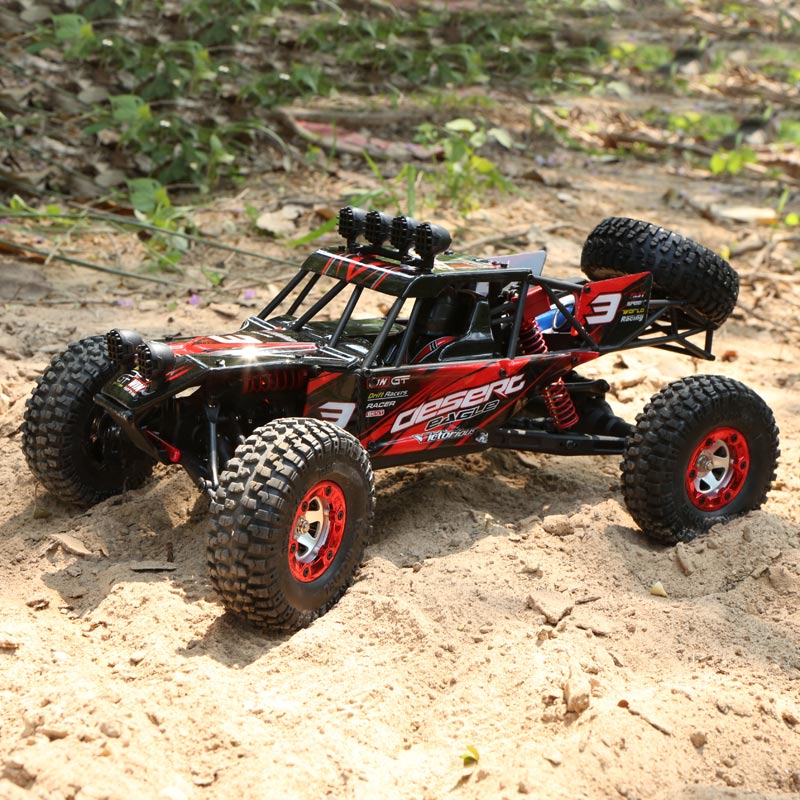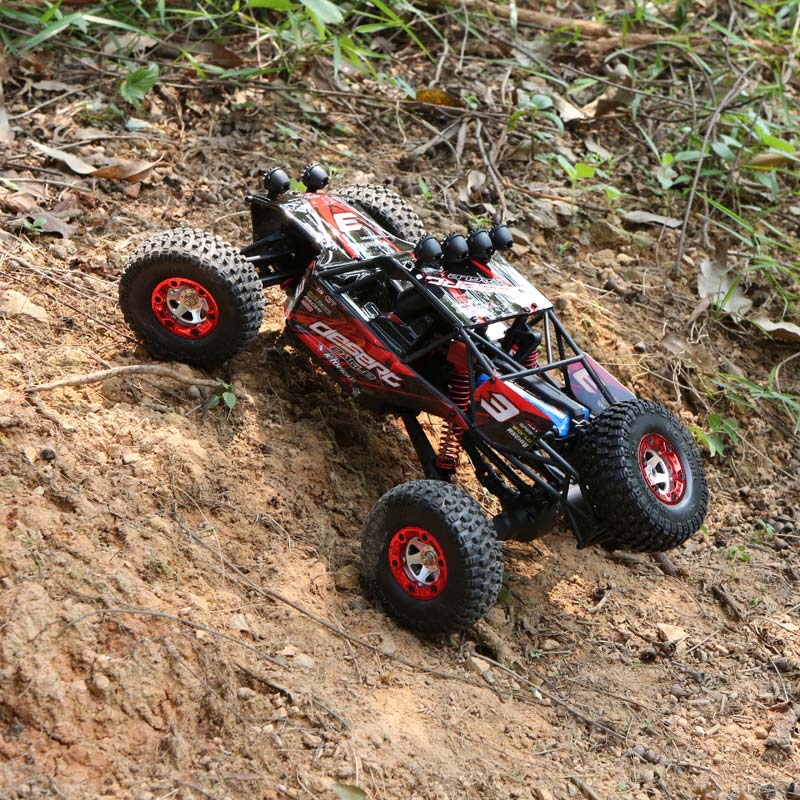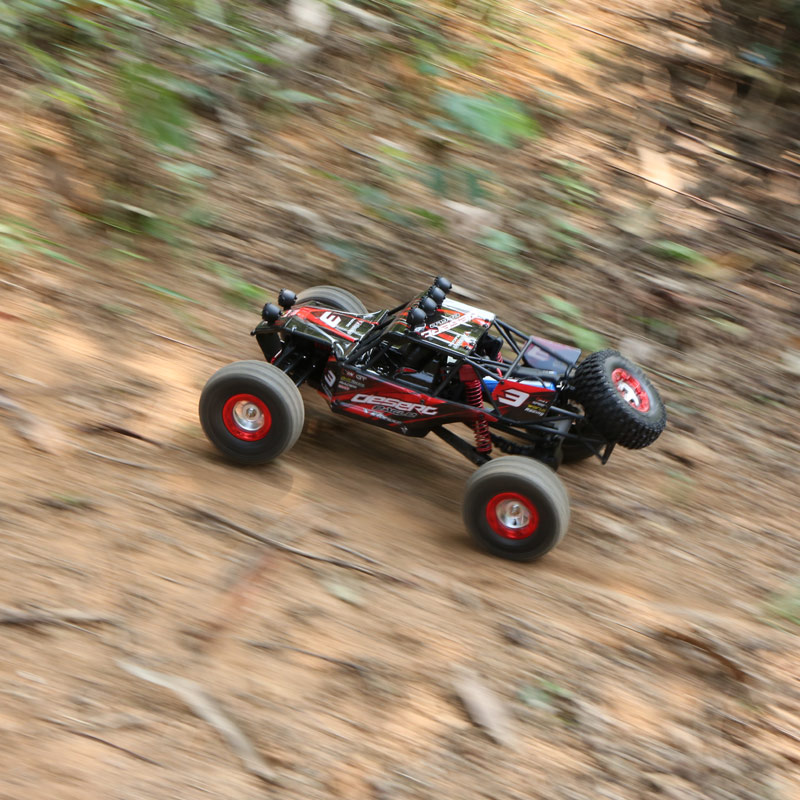 Funkcje:
Klasa 380 duża moc silnika.
220 Klasa kontrolera stepless prędkość elektronu.
4WD napędzany wszech czasów.
Przodu/tylnie koła napędzane wszystkie ustawienia asortyment środków stopu Dodawanie sztywność mechanizm różnicowy.
Tryb ciśnienia hydraulicznego aluminium alloy amortyzatora.
Z opon dowód gumowe antypoślizgowe i ścieranie.
Dane techniczne:
Nazwa marki: FEIYUE MODEL
Model nr: FY-03
Typ przedmiotu: RC Car! Materiał: ABS! Kolor: czerwony! Tryb kontrolera: lewo/prawo ręczny gaz
Funkcja: 1:12 w skali, w wersji RTR, napęd na cztery koła, system radiowy 2.4 GHz, wszystkie metalowe różnicowa
Zdalne sterowanie częstotliwości: 2.4GHz! Odpowiedni wiek: powyżej 14 lat
Pojemność baterii: 7.4V 1500mAh
Typ baterii: litowo-jonowy! Baterię Wymiary: 85 * 35 * 18 mm! Czas ładowania: O 180 minut
Czas pracy: O 15 minut! Baterii pilota zdalnego sterowania: 4 * 1, 5V AA Baterie (nie dołączone)
Wymiary przedmiotu: 389 * 225 * 170 mm
Ciężar: 1226g
Pakiet informacji:
Wielkość opakowania: 54,8 * 21,5 * 26 cm / 21,6 * 8,5 * 10,2 w
Waga w opakowaniu: 2 769 g/6,1 lb! Gift box pakiet
Ogłoszenia:
Ten model RC to nie zabawka i nie nadaje się dla dzieci poniżej 14 roku życia.
Uważnie przeczytać instrukcję przed użyciem produktu, jeśli jesteś początkujący, to należałoby wspomagana przez doświadczonych dorosły.
Uwaga:
Nie nadmierne opłaty lub nadmiernym rozładowaniem baterii.
Nie umieścić go obok wysokiej temperatury.
Nie wyrzucaj go do ognia.
Nie wyrzucaj go do wody.


Lista pakietu:
1 * FY-03 samochód
1 * 2,4 G nadajnik (lewa ręka przepustnicy)
1 * ładowarka baterii! 1 * 7.4V 1500mAh akumulator litowo-jonowy! 1 * narzędzie zestaw
1 * angielski Podręcznik
Don't throw it into water.
Package list:
1 * FY-03 Car
1 * 2.4G Transmitter (Left hand throttle)
1 * Battery Charger
1 * 7.4V 1500mAh Li-ion Battery
1 * Tool set
1 * English Manual