The set consists of a box with a maze on top with holes and two steel marbles. Your objective is to try to tilt the playing field to guide the marble to the end of the maze, without letting it fall into any of the holes. Challenge yourself to find the best path and complete the puzzle in the fastest time!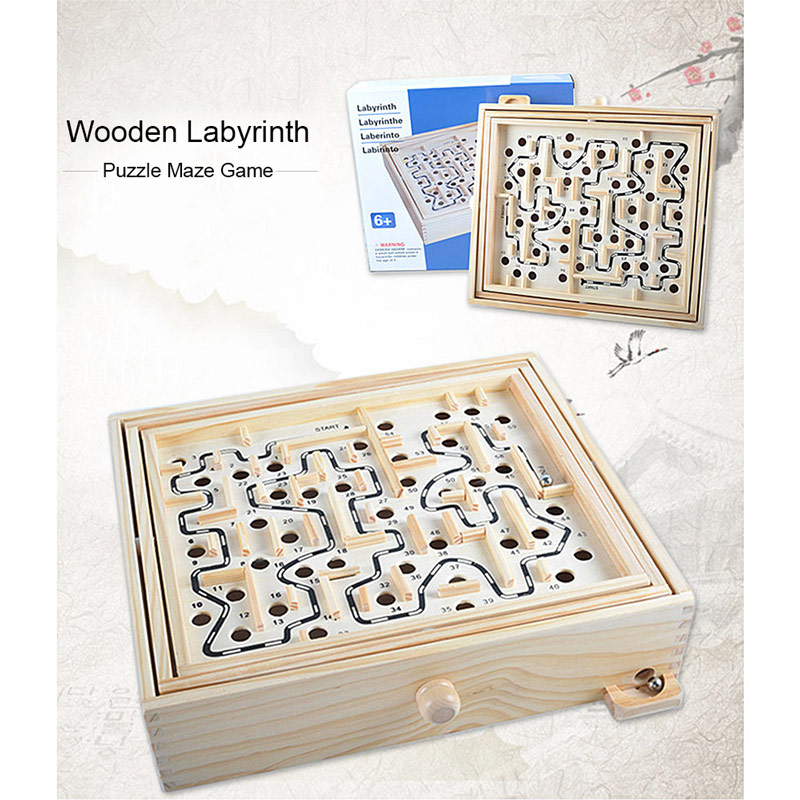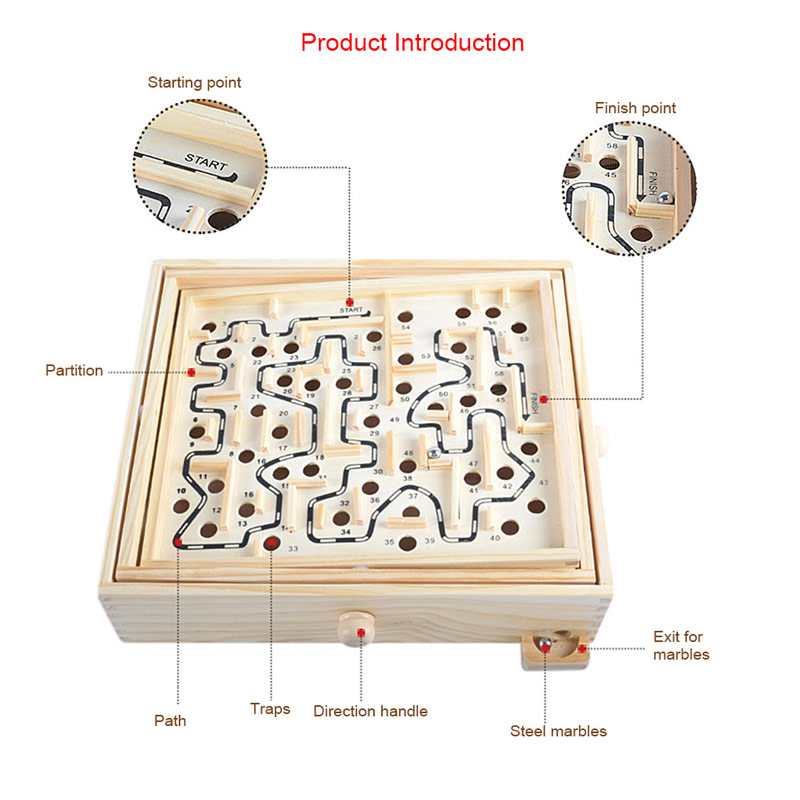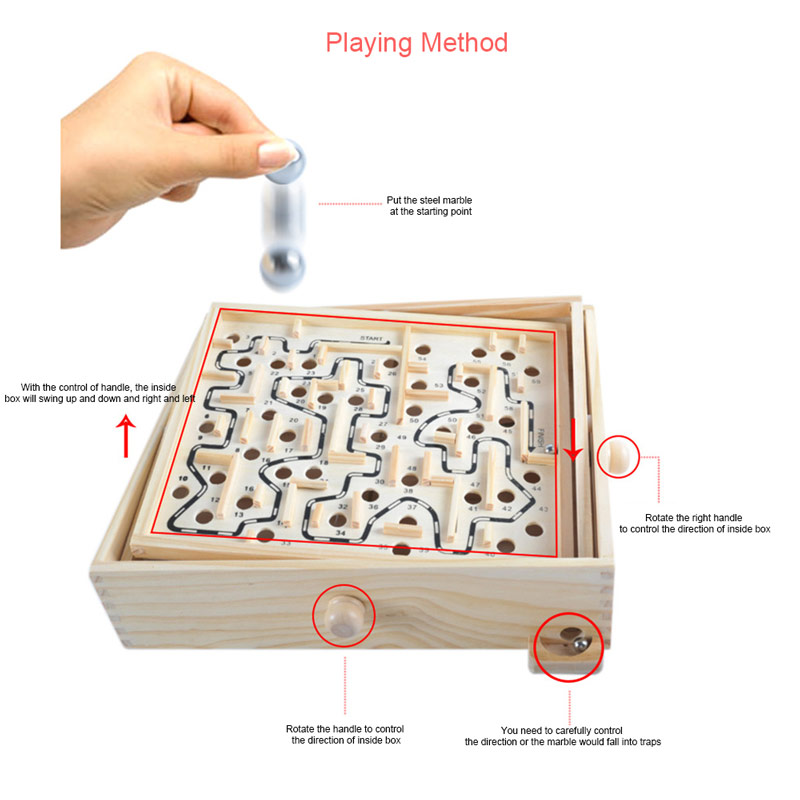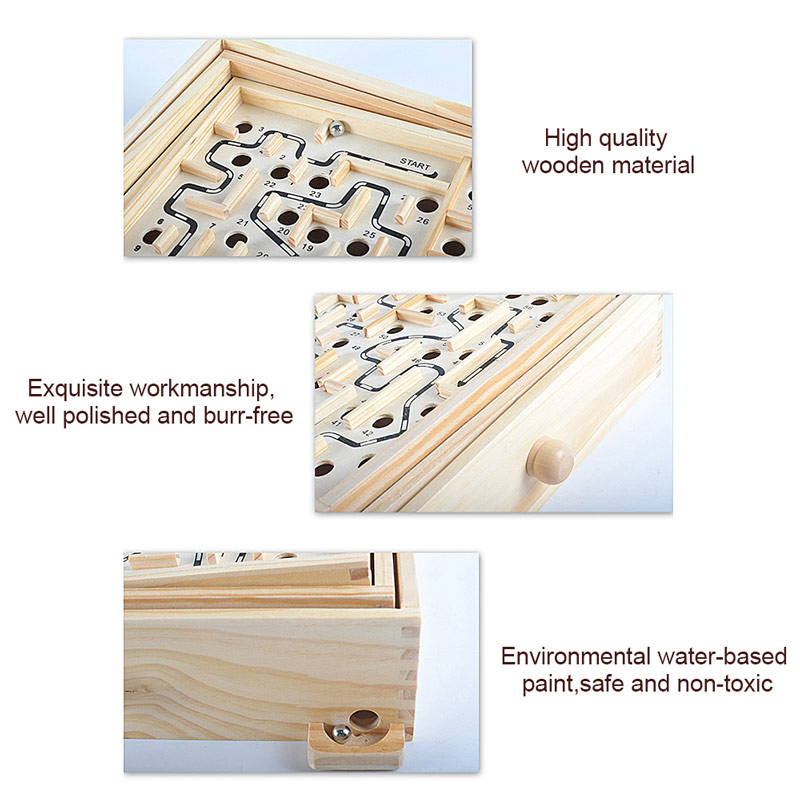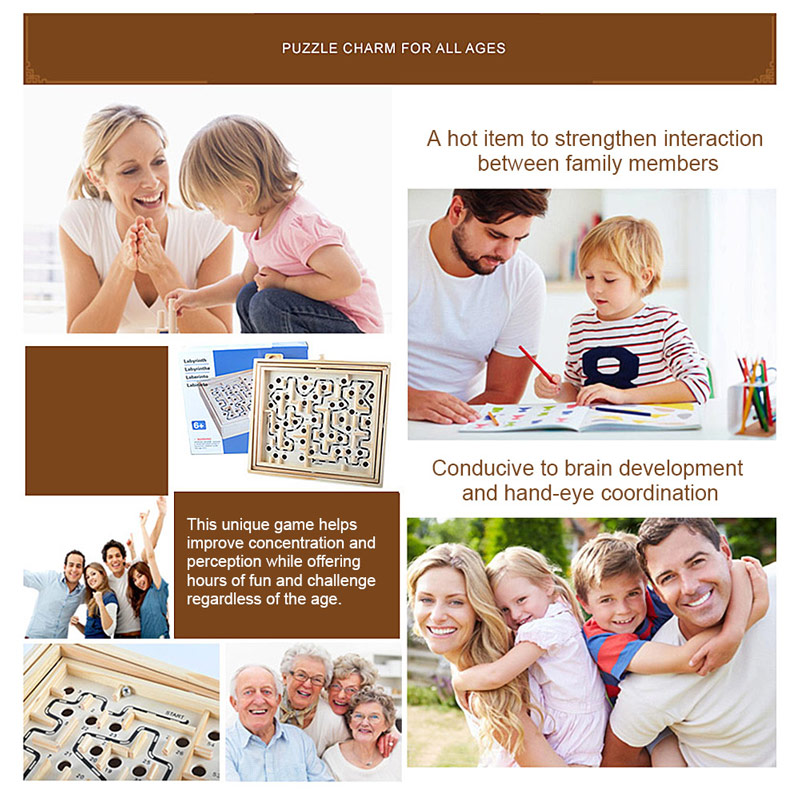 Features:
Game of Mental and Physical Skill -- The Labyrinth Wooden Maze Game is a game that teaches patience, balance, and steady, precise movements.
Unique Game Surface -- The Labyrinth game features a classic natural hardwood design, suspended maze surface that rotates on two axes, each of which is controlled by two knobs on the front and the side of the game. Constructed from high-quality wood and built to last for generations.
Great For All Ages -- This unique game helps improve concentration and perception while offering hours of fun and challenge regardless of the age. Truly classic fun for the whole family!
Play Anywhere -- Compact and easy to play anywhere and by anyone, making it a perfect game for the home, classroom, playroom, or even on the go in the car.
Replacement of Electronic Game -- A great substitute for video games. It's one of the only things that will get your kids to put down their electronics.
Package Information:
Package size: 34 * 30 * 8.5cm / 13.4 * 11.8 * 3.3in
Package weight: 1000g / 2.2lb
General box package
There may be some deviation because of manual measurement.

Notes:
Children should play with it under adult supervision.
Don't let children put the toy into mouth in case they will swallow the small parts of the toy.
Package List:
1 * Wooden labyrinth board
2 * Steel marbles