Which flush will cause the gush? Share some hilarious and suspense-filled moments as players take turns spinning the toilet paper roll, flushing the toilet handle, and hoping they don't get sprayed with water! The number that turns up on the paper roll spinner dictates how many times each player must flush. Players are safe if they hear the flushing sound, but no water is sprayed. Who knows which flush will be the one that sprays water, eliminating that player? Continue taking turns spinning the roll and flushing until one player has not been sprayed. That player wins the game!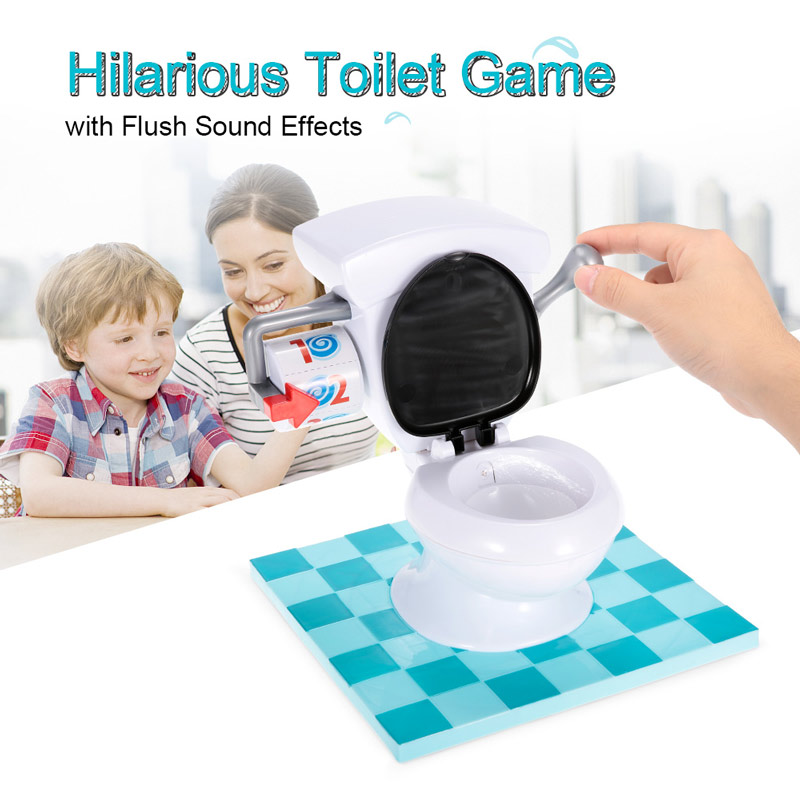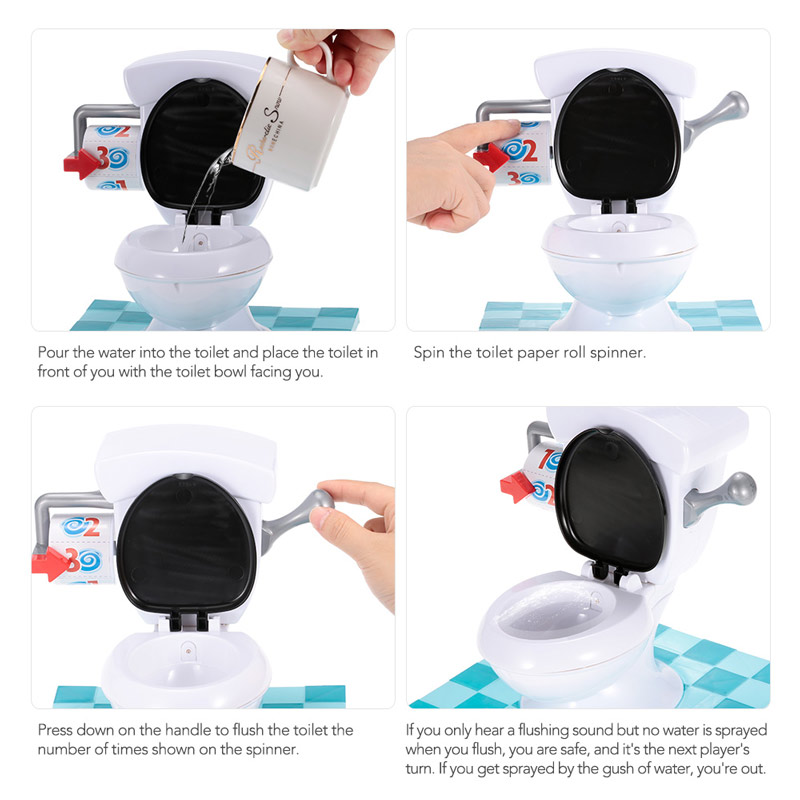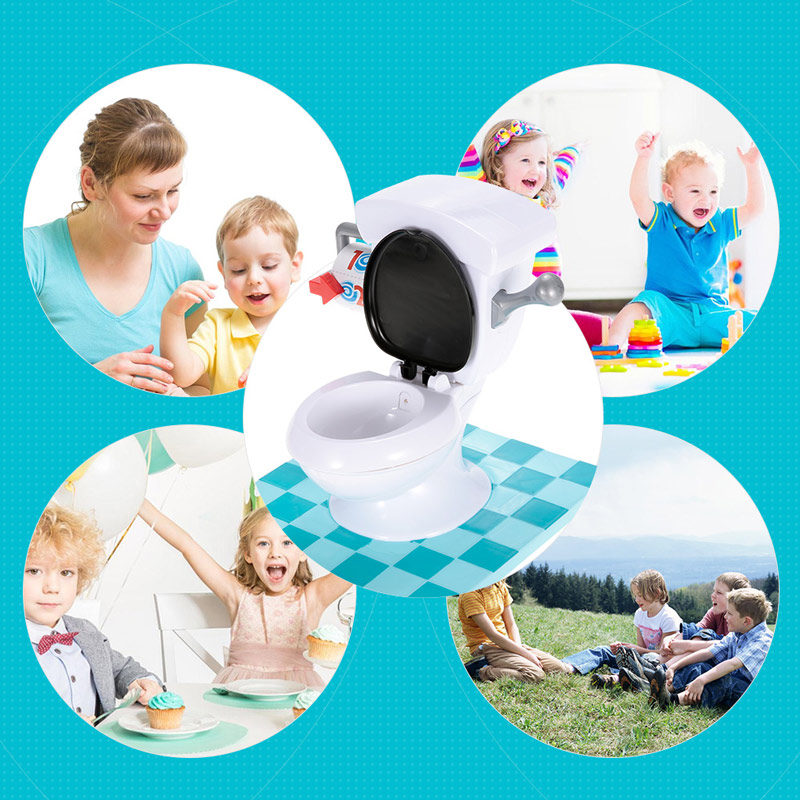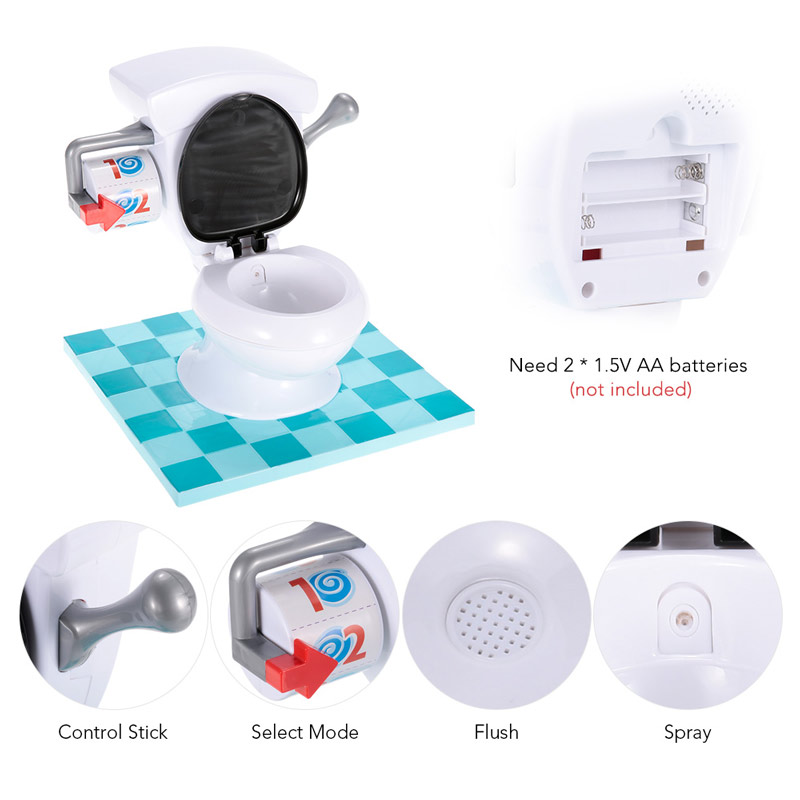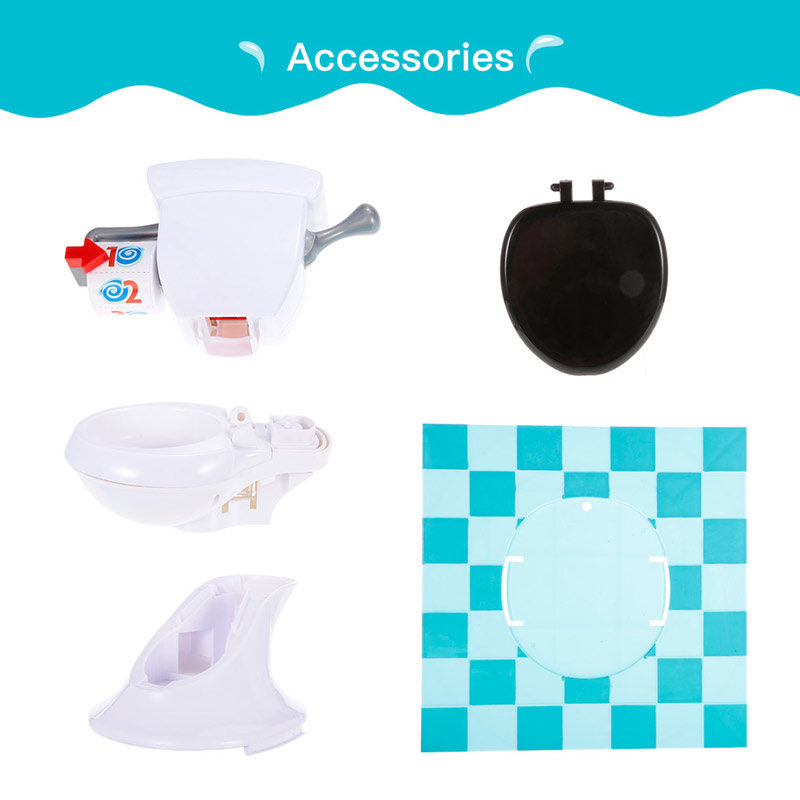 Features:
Fun Game - This hilarious game brings friends and family together for lots of laugh-out-loud fun.
Random Water Spray - It's the hilarious, fun-filled toilet game in which players find out which flush will cause the spray!
Interaction - Designed for 2+ players, can play with friends and family, improve friendship and parent-child interaction.
Simulation Sound Effect - Funny toilet flushing sound effects.
Safety - ABS material, non-toxic and tasteless, harmless to health.
Specification:
Item Name: Toilet Trouble
Material: ABS
Suitable for: kids above age 3
Battery: 2 * 1.5V AA batteries (
not included
)
Package Information:
Package size: 26.5 * 26.5 * 8.4cm / 10.4 * 10.4 * 3.3in
Package weight: 654g / 1.4lb
Gift box package
There may be some deviation because of manual measurement.
Package List:
1 * Game Base
1 * Toilet Base
1 * Toilet Tank with Toilet Paper Roll Spinner
1 * Toilet Bowl with Lid