The Boxing Set is a great way to help increase agility, hand-eye coordination, and overall fitness while having fun. It will also relieve your child's stress and tension.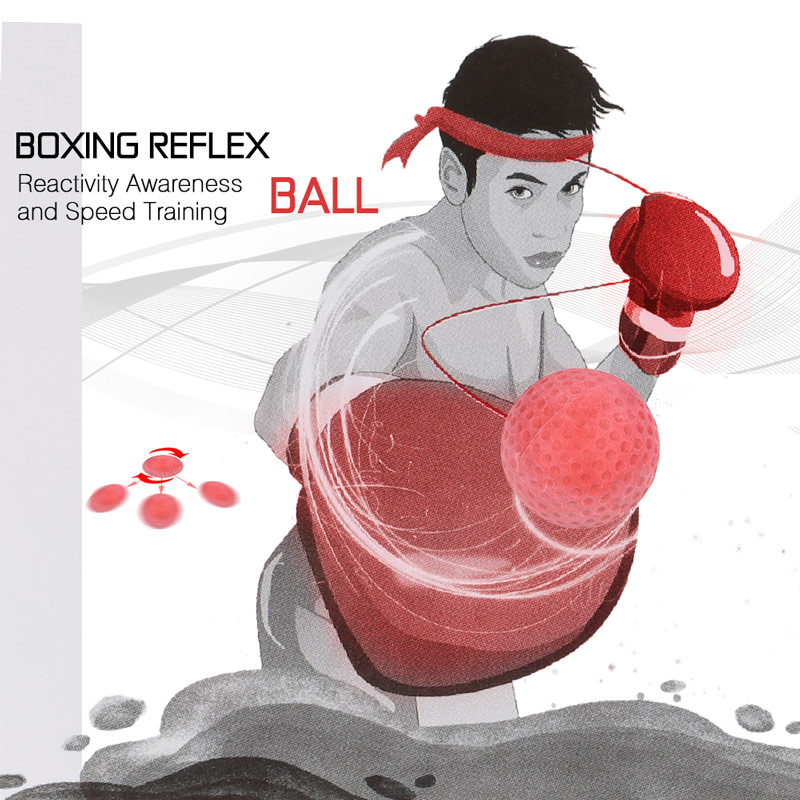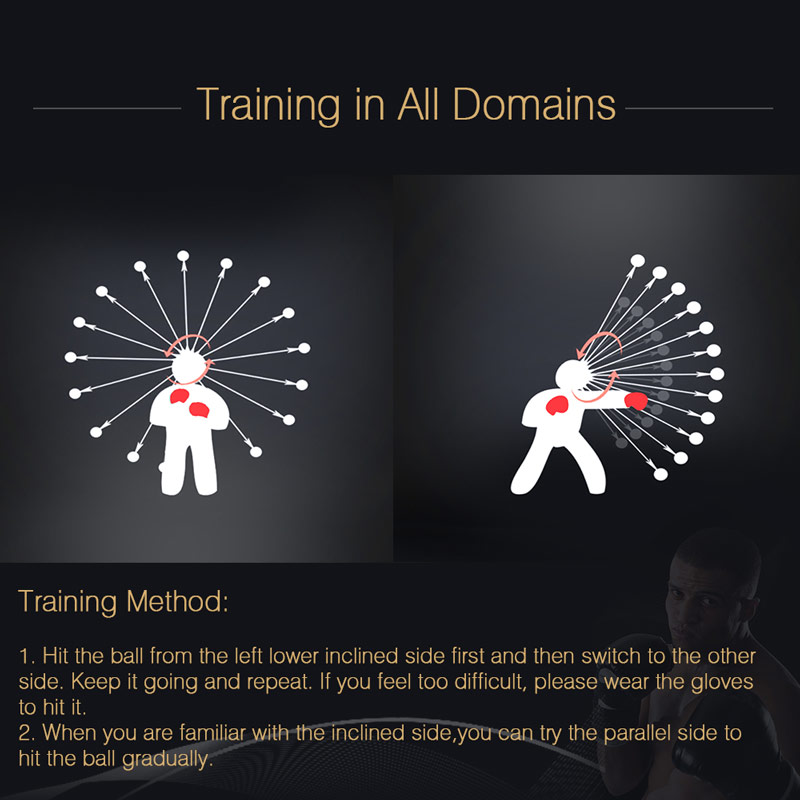 Features:
Usage - The ball consists of a rubber ball connection to the intro of an elastic string. You put a bandage on your head and started to hit the ball.
Improve Reaction Time & Speed - It's the perfect training equipment that will increase your agility, concentration and reflexes while providing an intense workout!
Reshape Your Body - The unpredictability of the ball, coupled with the intensity of your punches will really burn out your arms, chest, shoulders and upper back, perfect for calorie burning and conditioning!
Work out Anywhere - It's lightweight and portable, which means you can carry it virtually everywhere with you! No more excuses...simply adjust the headband and you're ready for your daily workout!
Suitable For Everyone - Man or woman, teenager or child...it doesn't matter! Everyone can use it either for training purposes or for a fun game that will build your hand-eye coordination.
Specification:
Item Name: Boxing Set
Material: Polyurethane foam
Color: red
Suitable for: kids above age 6
Ball diameter: 60mm
Head band dimension: 105 * 6.5cm
Package Information:
Package size: 24.5 * 11 * 7cm / 9.6 * 4.3 * 2.8in
Package weight: 293g / 10.3oz
Gift box package
Package List:
1 * Head band
1 * Fighting ball
1 * Pair of gloves