Newton's Cradle is a timeless, classic desktop science toy which is the perfect blend of science and art. Shows not only a pendulum, but also shows the laws of conservation of momentum and energy.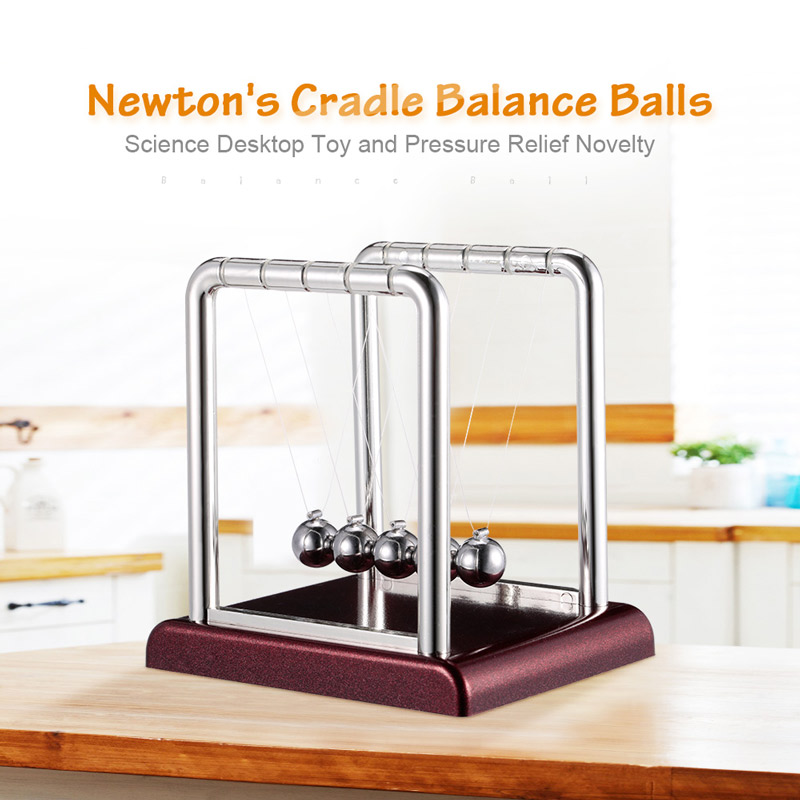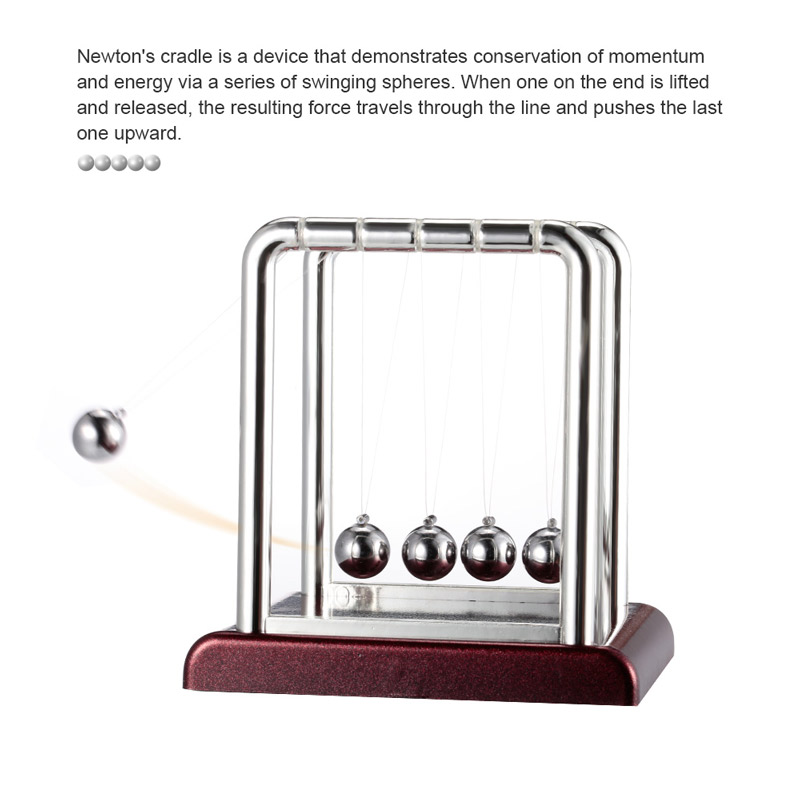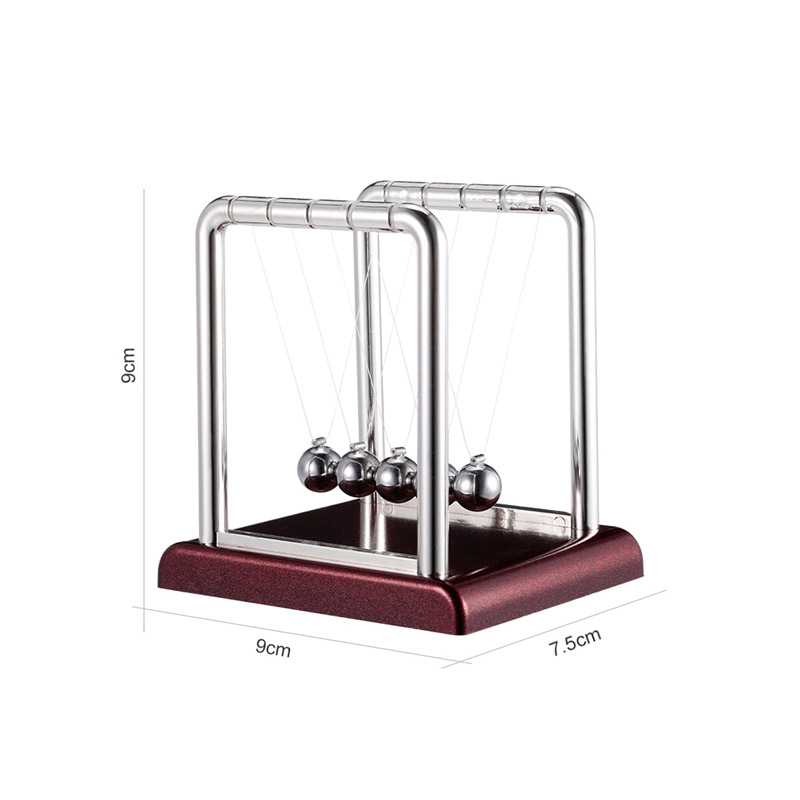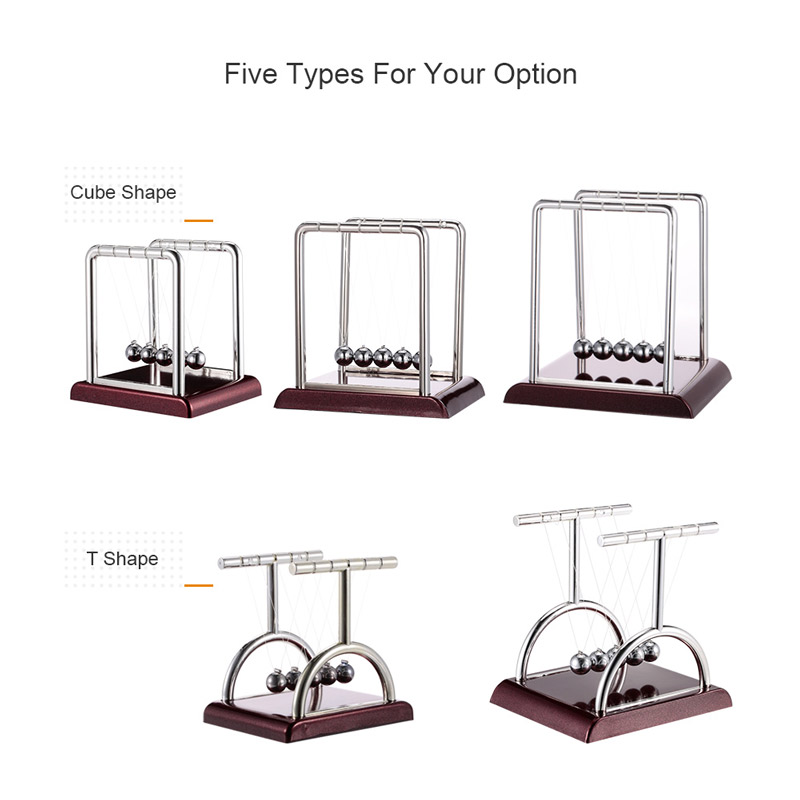 Features:
Creative Design - The Newton's Cradle is a nice desk size. This could work well for schools and bedrooms as well as office decorations.
Easy To Assemble - The base is separated to the swinging balls and supports, which you only have to open out and fit into the grooves in the base.
Educational and Fun Toy - A Classic Newtons Cradle Balance Balls for anyone, tell children about the laws of sustain the energy, clear and simple science proven, but fun.
Release Pressure - The balls can bounce for quite a while, with a lovely little "thwick" sound each time. If you are tired of studying and working, you can stir balls to hear the clanging sound.
Great gift - It's a very attractive shiny red base and the supports sit securely in the grooves once inserted. Could be useful for science discussion in classrooms or at home. Ideal for Christmas gift, Birthday present and New Year gifts etc.
Specification:
Item Name: Newton's Cradle
Material: metal, plastic
Item size: 9 * 9 * 7.5cm
Package Information:
Package size: 9.2 * 7.8 * 2.8cm / 3.62 * 3.07 * 1.10in
Package weight: 95g / 3.3oz
Gift box package
Package List:
1 * Newton's Cradle Balance Balls