XIPOO building block are perfect educational gift for children. They can either follow the instruction manual to assemble the bricks or develop their own imagination to build the shape they like.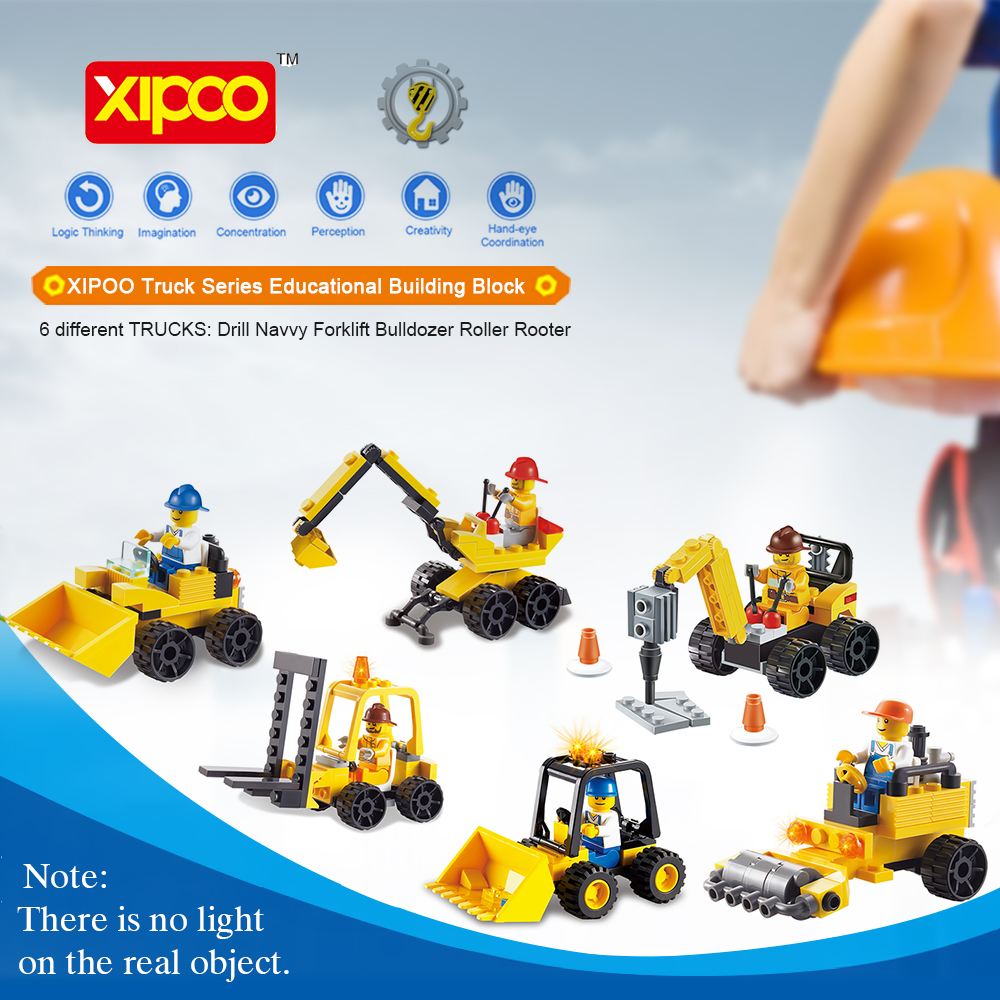 Features:
Include Truck Series 6 types of engineering trucks: drill navvy forklift bulldozer roller rooter.
Play fun and entertaining a perfect educational gift for school children that will never go out of style.
Instruction manuals are available for introducing how to assemble this educational bricks.
Every step helps the children think about the subject from the color, shape, space, structure and so on.
The parts can be freely organized and assembled into more innovative new subject.
Specifications:
Brand: XIPOO
Model: XP93301 XP93302 XP93303 XP93304 XP93305 XP93306
Suggested Age: 6+
XP93301 pieces: 40pcs * 2
XP93302 pieces: 50pcs * 2
XP93303 pieces: 47pcs * 2
XP93304 pieces: 43pcs * 2
XP93305 pieces: 62pcs * 2
XP93306 pieces: 59pcs * 2
Material: ABS
Educational Focus: Creative Thinking
XP93301 Weight: 37g
XP93302 Weight: 35g
XP93303 Weight: 37g
XP93304 Weight: 34g
XP93305 Weight: 38g
XP93306 Weight: 33g
Package information:
Package size: 28 * 20 * 14.8cm / 11 * 7.9 * 5.8in
Package weight: 1035g / 36.5oz
General box package
Package list:
2 * XP93301 Building Block (34pcs)
2 * XP93302 Building Block (50pcs)
2 * XP93303 Building Block (45pcs)
2 * XP93304 Building Block (43pcs)
2 * XP93305 Building Block (59pcs)
2 * XP93306 Building Block (56pcs)
12 * Manuals