3D Magic Printer—Create any objects you like!
Kids can make real 3D creations! Choose a stencil or mold and fill it in with the quick curing gel. Place the mold in the Creator and in seconds see it hardens. With this simple process kids can make anything they can imagine!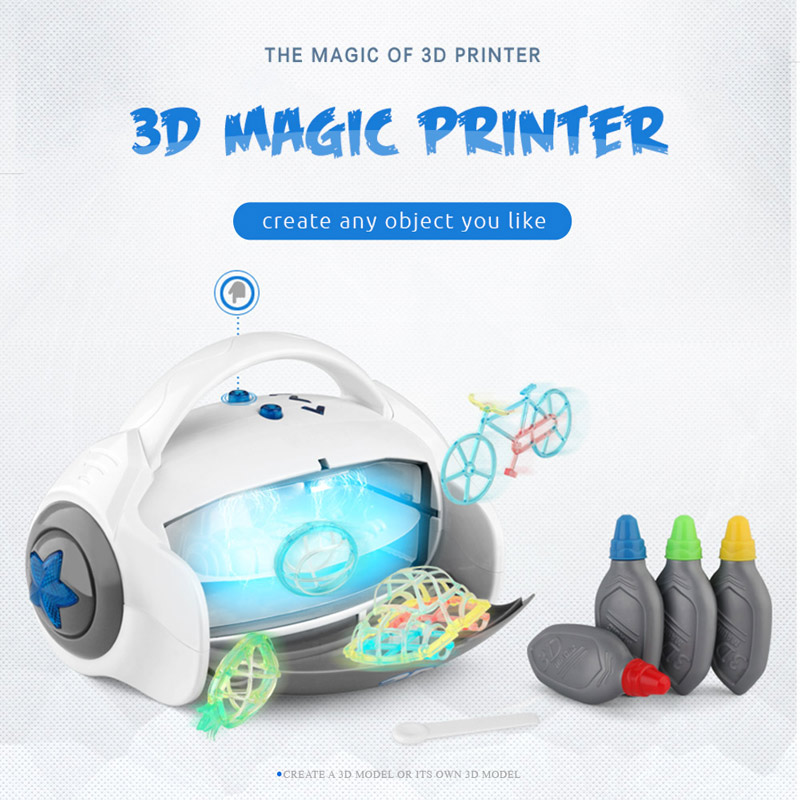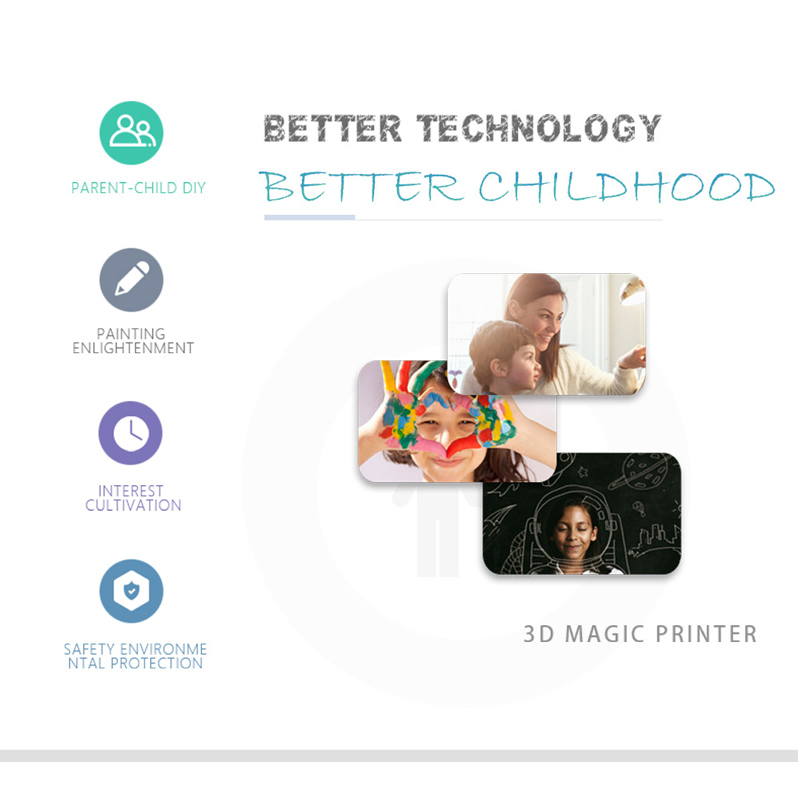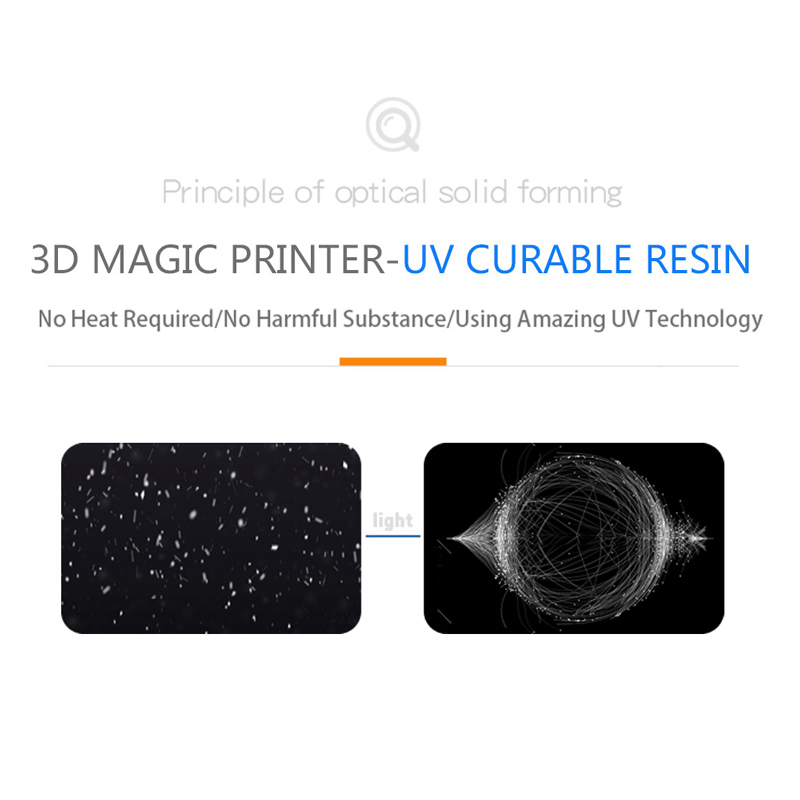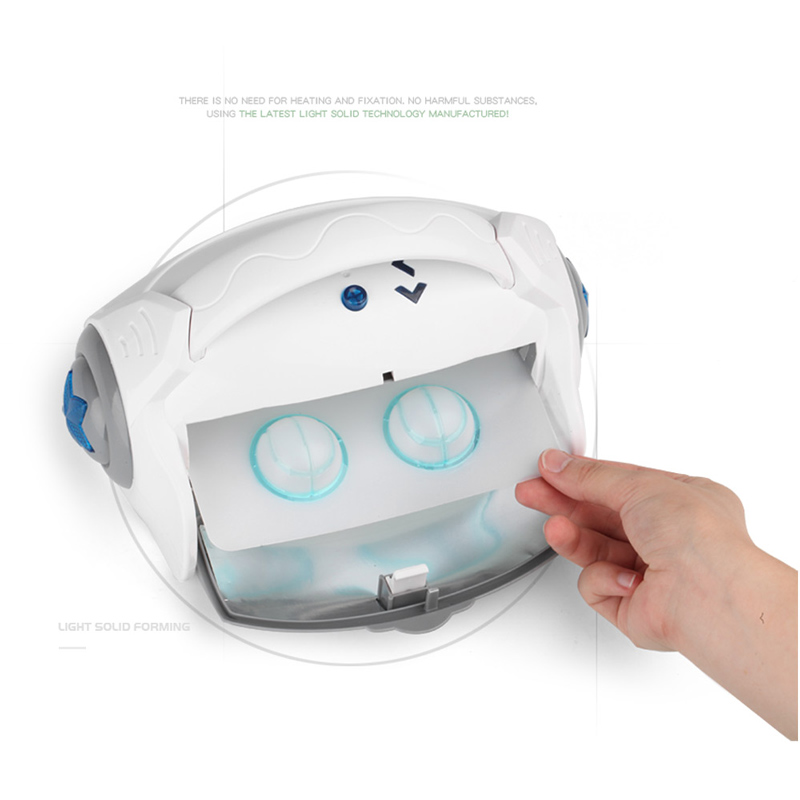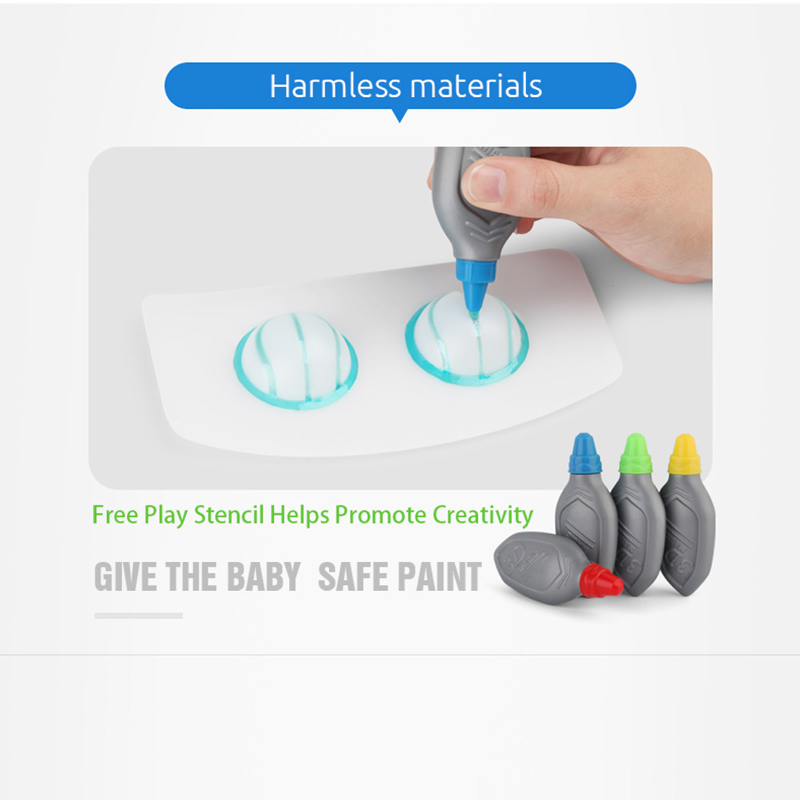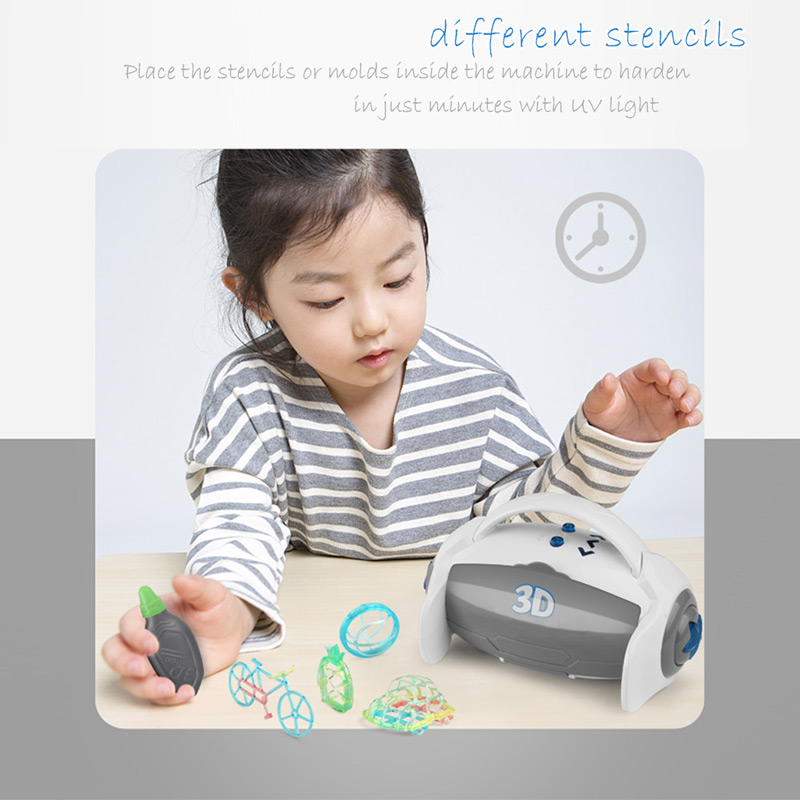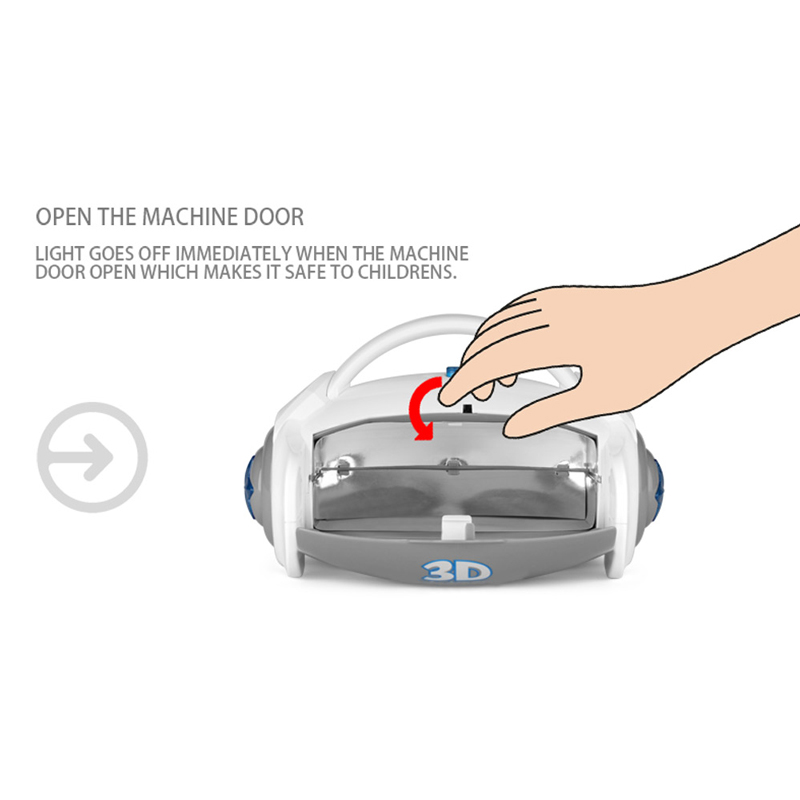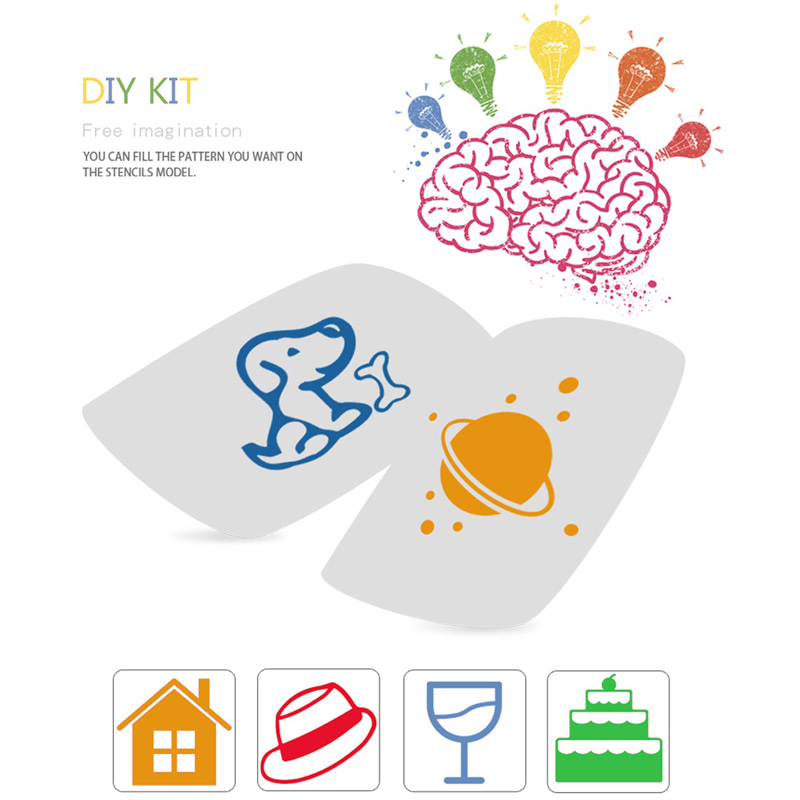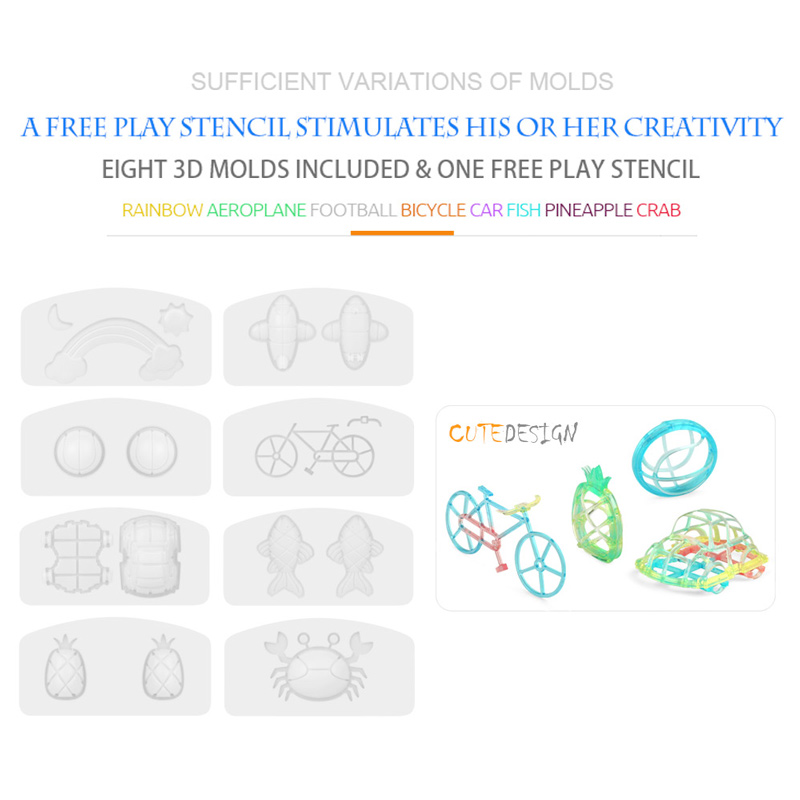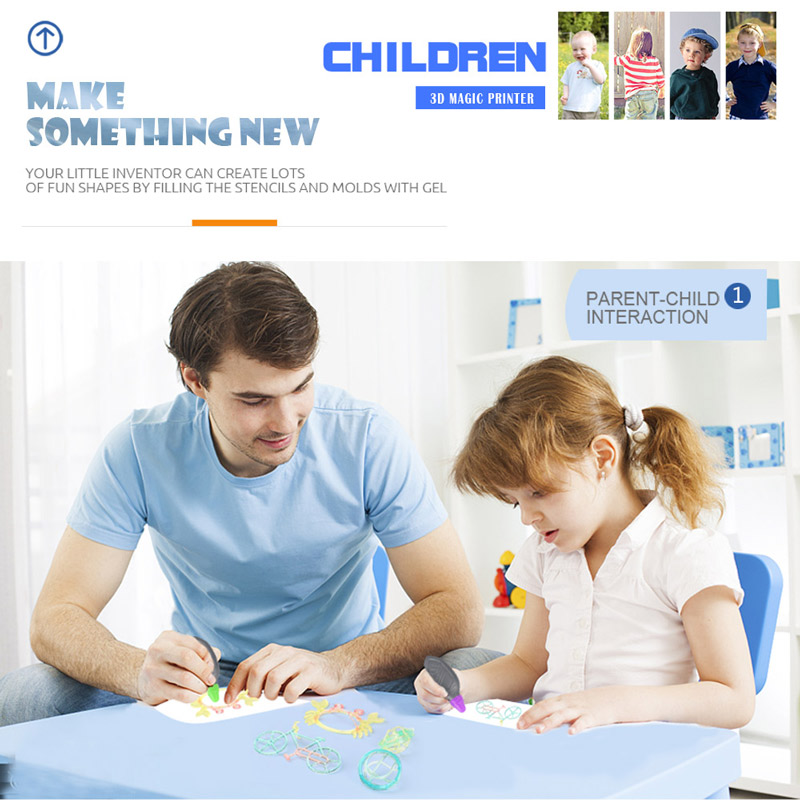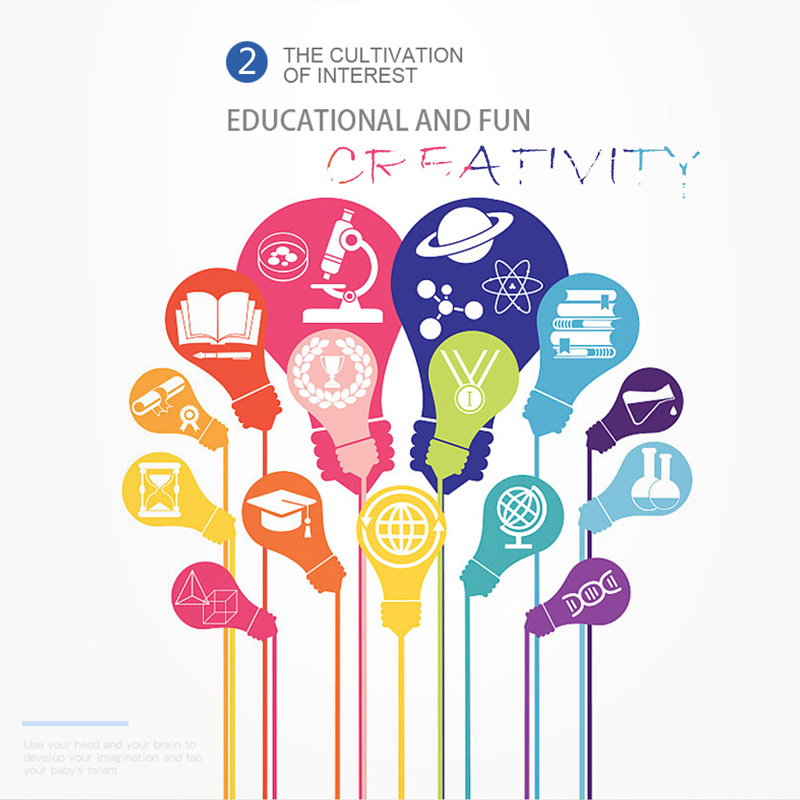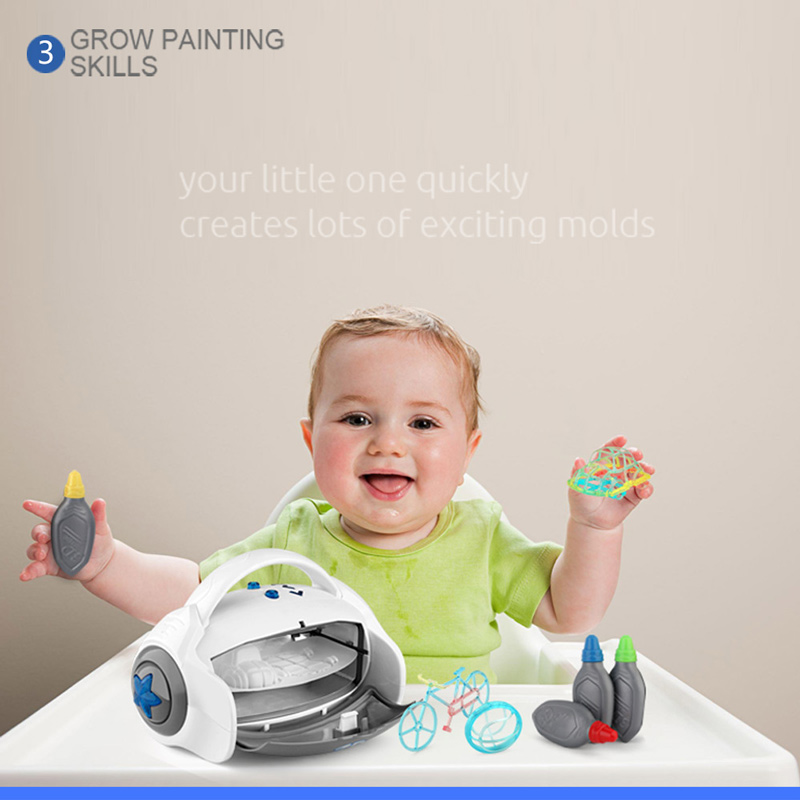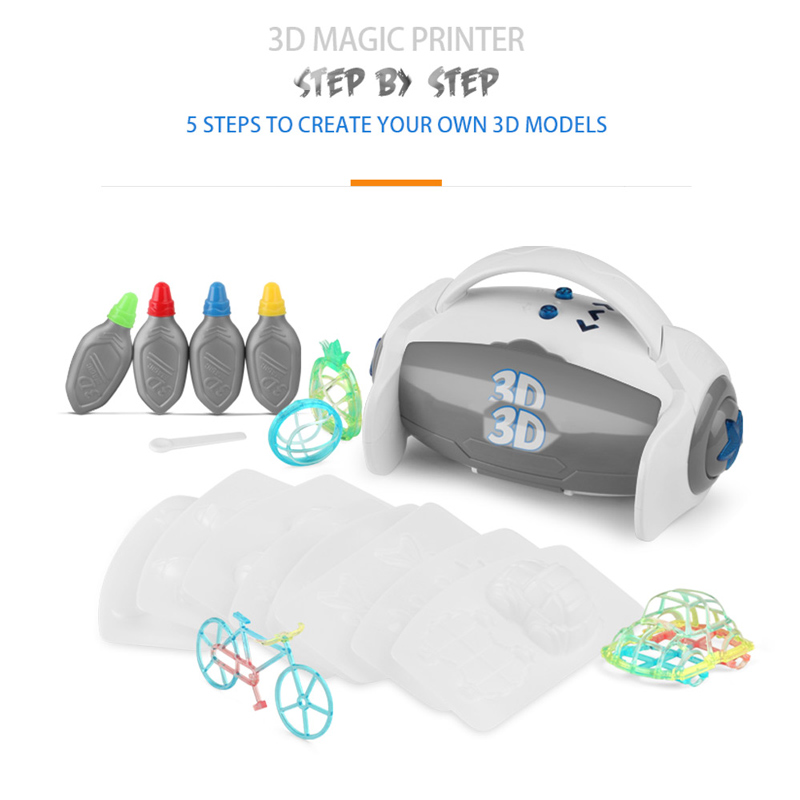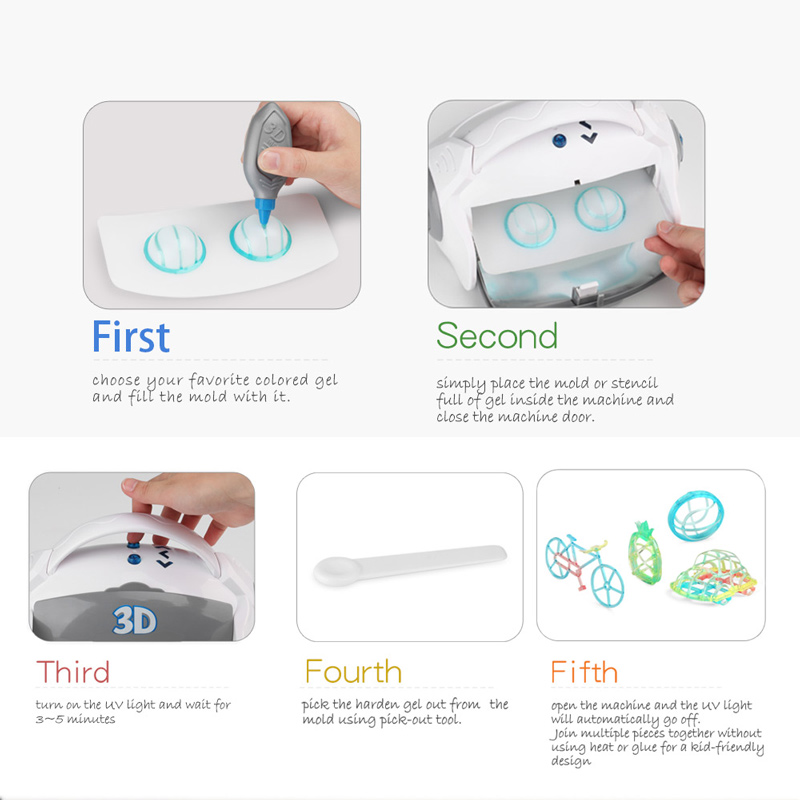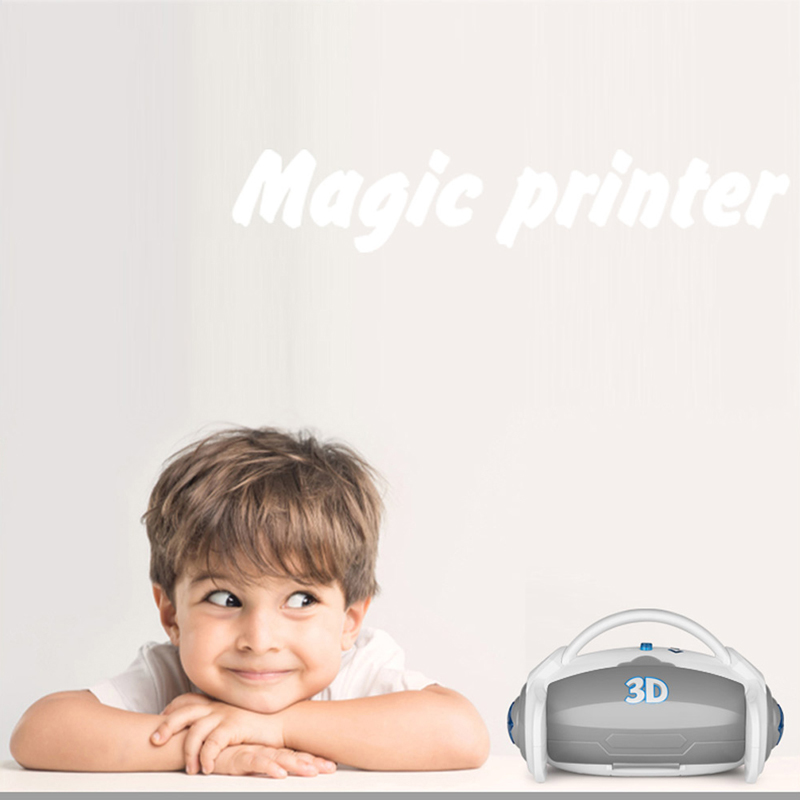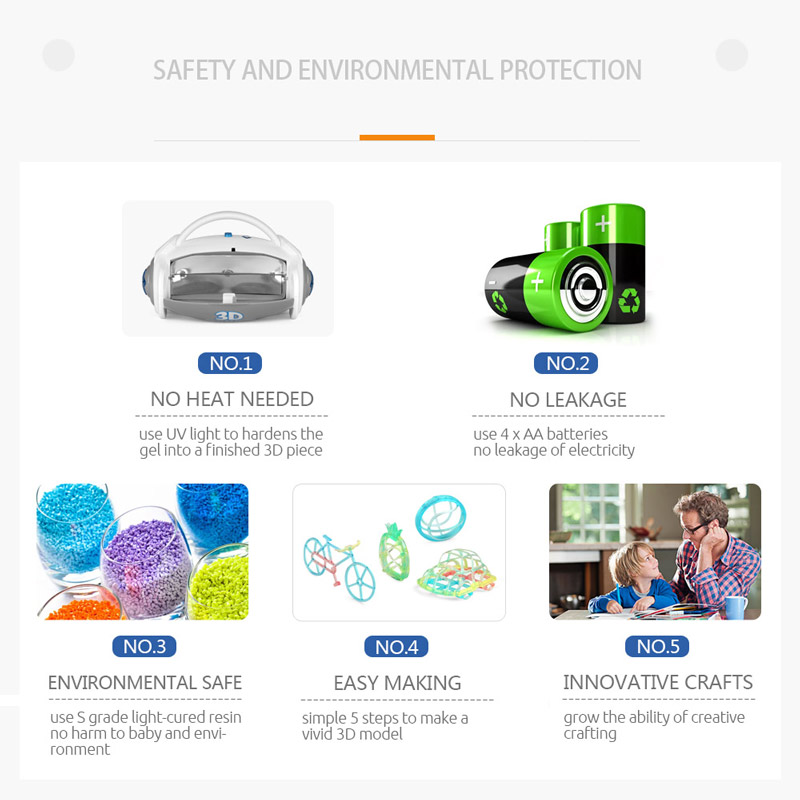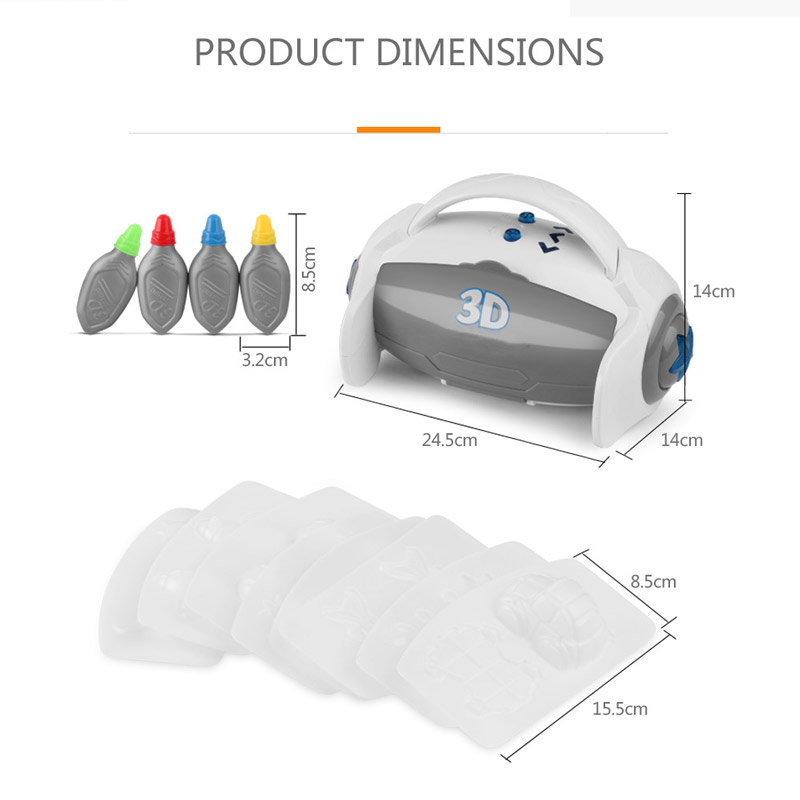 Features:
Interest Cultivation. Kids can create their own amazing 3D creations in minutes.
Parents-Kids DIY. Add more interactivity between parents and kids.
Kid Friendly! Join pieces together without heat or glue.
Environmental safe. Use S grade light-cured resin, no harm to baby and environment.
Painting Enlightenment. Stimulate imagination and grow painting skills.
Easy Making. A great educational toy for children.
Specification:
Brand: Wei Yuan Toys
Model: WY360-1
Name: 3D Magic Printer
Color: White
Gel material: Resin
Battery: 4 * 1.5V AA Battery (not included)
Size: 24.5 * 14 * 14cm(Printer)
15.5 * 8.5cm(Mold)
8.5 * 3.2cm(Gel)
Procedure:
1. choose your favorite colored gel and fill the mold with it
2. simply place the mold or stencil full of gel inside the machine and close the machine door
3. turn on the UV light and wait for about 5 minutes
4. pick the harden gel out from the mold
5. join multiple pieces together without using heat or glue for a kid-friendly 3D model.
Package Information:
Package size: 35 * 18 * 18cm / 14.0 * 7.2 * 7.2in
Package weight: 805g / 1.8lb
Gift box package
Package List:
1 * 3D Printer
4 * Gel
9 * Mold
1 * Pick-out tool