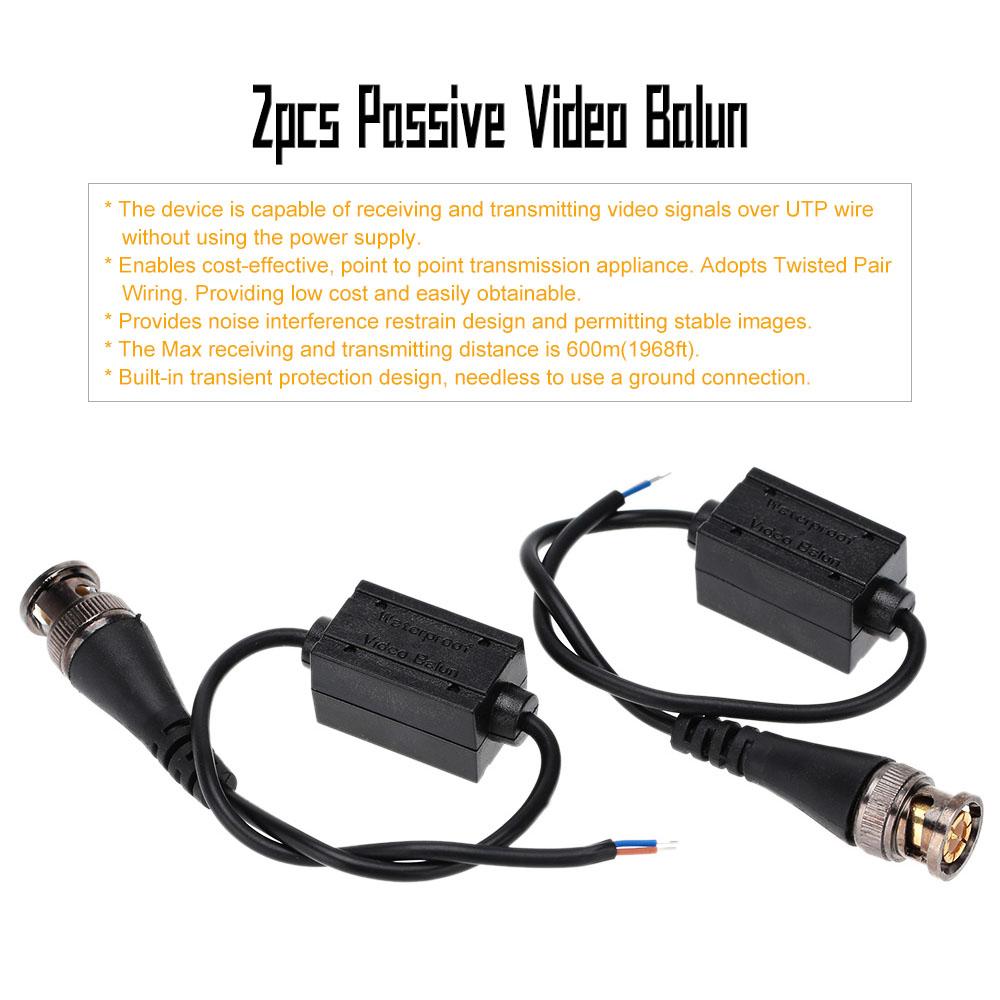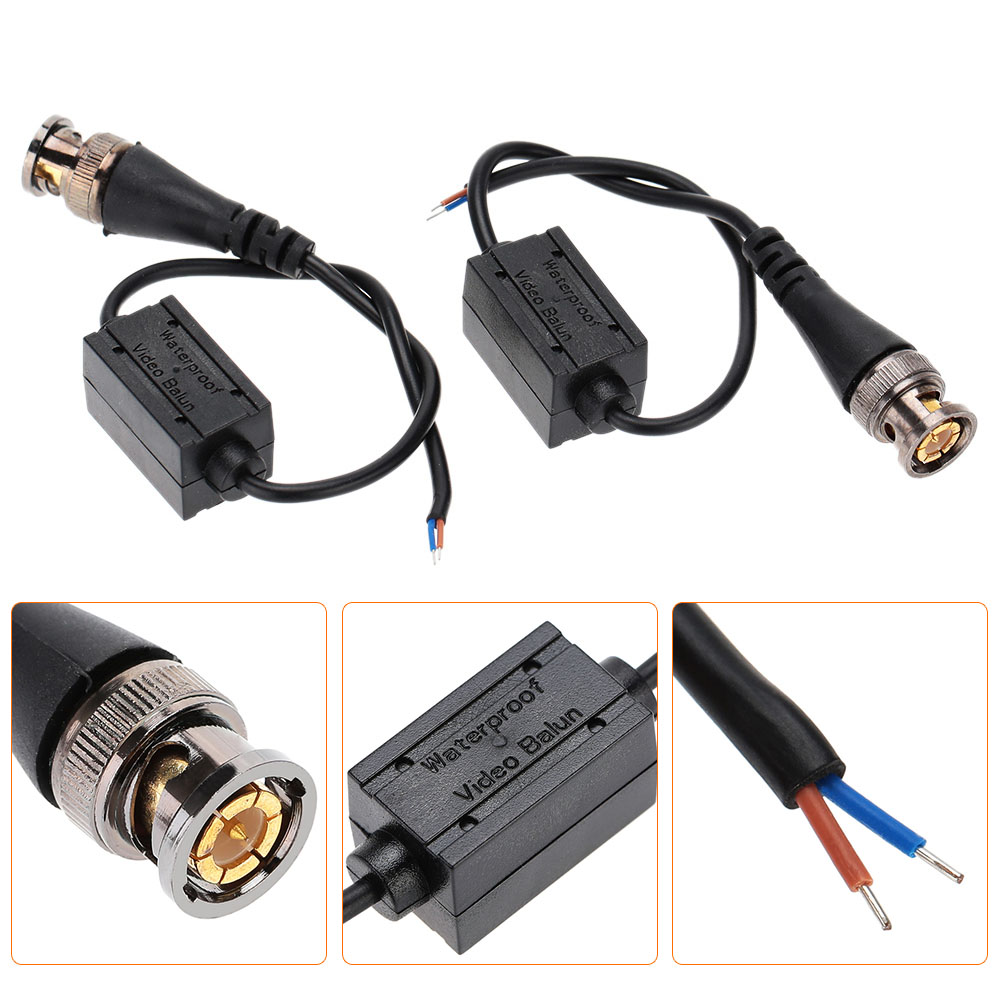 Features:
* The device is capable of receiving and transmitting video signals over UTP wire without using the power supply.
* Enables cost-effective, point to point transmission appliance. Adopts Twisted Pair Wiring. Providing low cost and easily obtainable.
* Provides noise interference restrain design and permitting stable images.
* The Max receiving and transmitting distance is 600m(1968ft).
* Built-in transient protection design, needless to use a ground connection.
Specifications:
Power In: Not Required
Video In/Out: BNC(Male)
Transmission Distance: Max.600M(BW)
Video Format: NTSC/PAL/CCIR/SECAM
Operation Frequency Range: DC-10MHz
Twisted Pair Connector: One Pin Connector
Common Mode Rejection: 70dB
Input Impedance: 75ohms
Output Impedence: 100ohms
Wire Type: UTP Category 3,4,5,5e or 6/UTP 2-24AWG or Better
Operation Temperature: -40°C +85°C
Humidity: 0-98%(non-condensing)
Package Size: Approx. 9*4.7*2.4cm/3.54*1.57*0.94in
Package Weight: Approx. 38g/1.34oz
Package List:
2 * Video Balun Transceivers