The multi-functional set can fit several kinds of parts and the major devices in the market, such as 360 cameras, Gopro cameras and LED lights. It adds more functions to the Mavic pro and brings the users more flying fun. One thing to note is the loading weight of the Mavic Pro. Accident may happen if the device is too heavy.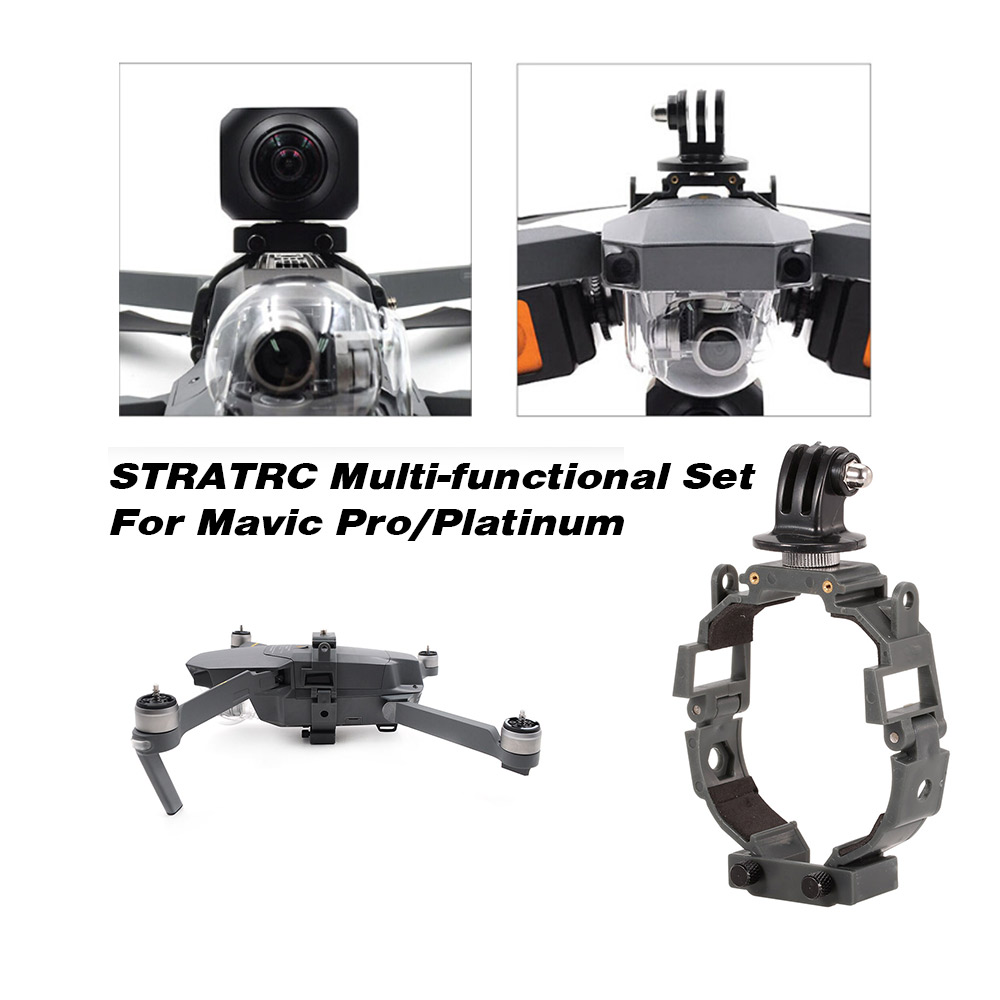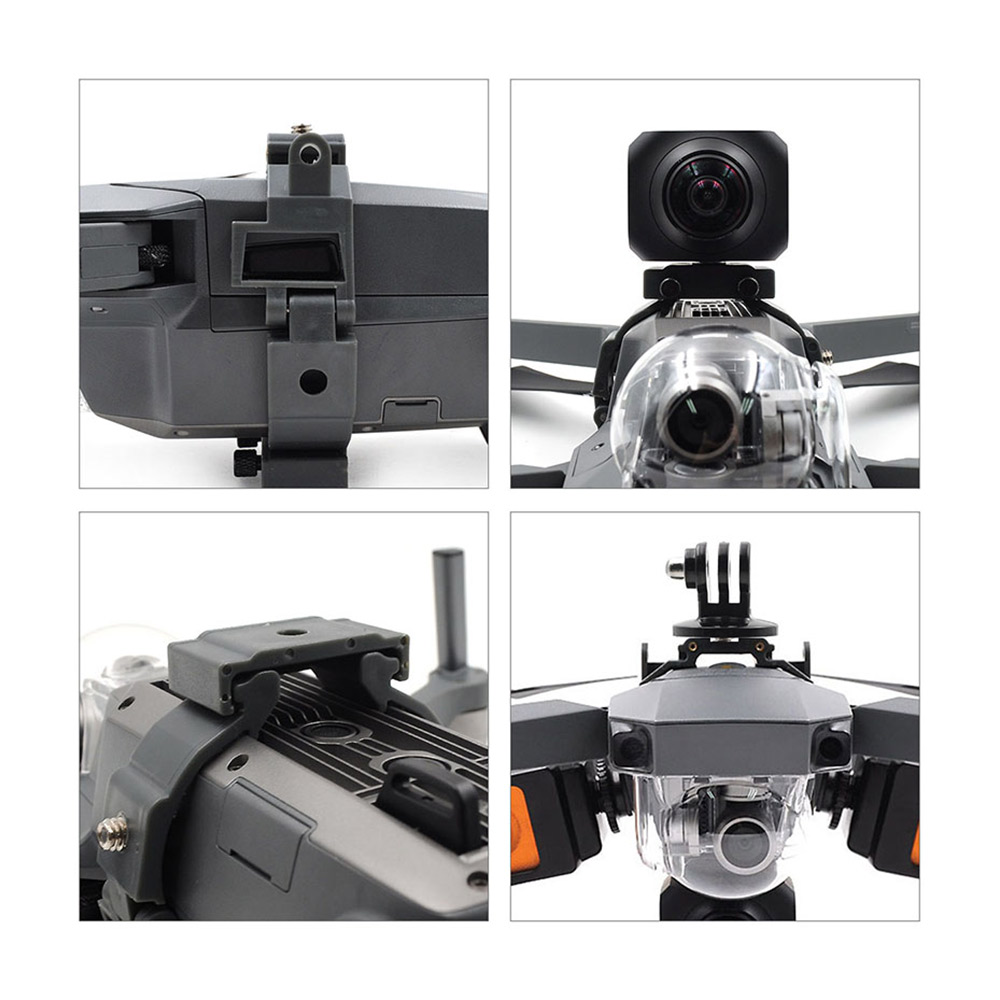 Features:
The bracket is suitable for DJI Mavic Pro Platinum and have multifunction mount parts, such as sport camera (such as Gopro 4 / 5, SJ cameras S5 /SJ400 /SJ9000 etc.), 360 degree panoramic camera, different kinds of LED light and others.
When you travel, climb, mountain riding, or surfing, you can install a sports camera to record every moment.
You can also use this holder with your drone to bring flowers or rings to your favorite girl to a romantic marriage or wedding to help you capture your girlfriend's hearts.
At night you can install LED lights or sports cameras on both sides to make your shooting smoother.
All installation can be completed by hand without screwdriver or other tools. And you can't worry about the break or scratch your drone.
Specification:
Material: ABS
Color: Black
Suitable for: DJI Mavic Pro/Platinum
Support: sport camera, different kinds of LED light and etc.
Item weight: 78g
Note: Only multi-functional mount bracket set included.
Package information:
Package size: 18 * 11 * 4cm / 7.1 * 4.3 * 1.6in
Package weight: 139g / 4.9oz
General box package
Package Included:
1 * Multi-functional Set for DJI Mavic