GEP-GR2306 is the enamored production of our GEPRC. It passes our performance test in all aspects, and it can meet our extreme requirement on the parameter of the appearance of the electrical machine totally. Its elaborate appearance processing makes our eyes light up and we believe that the strong and steady power take-off will meet your expectation.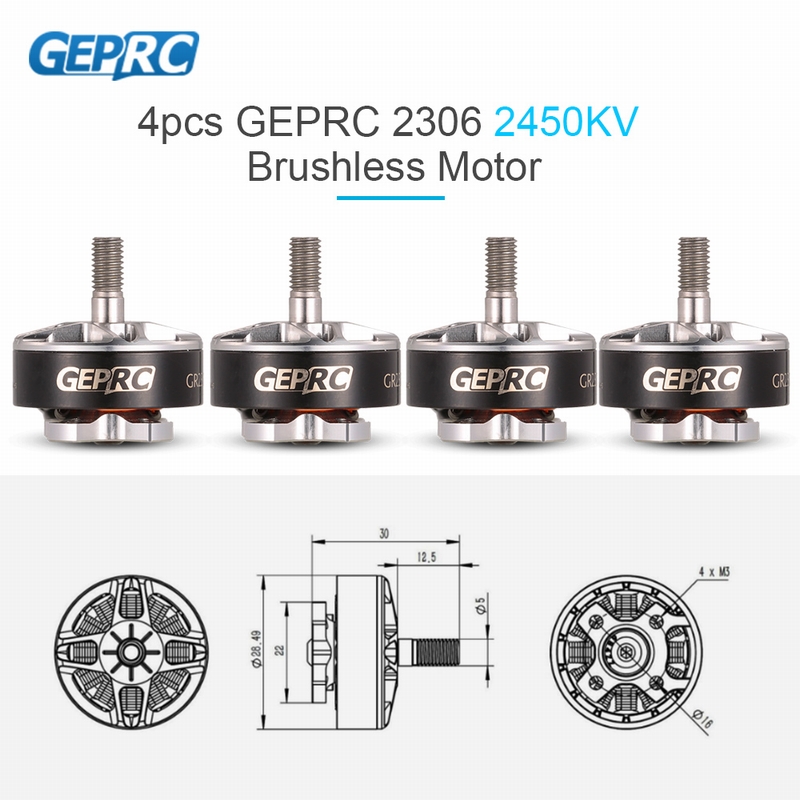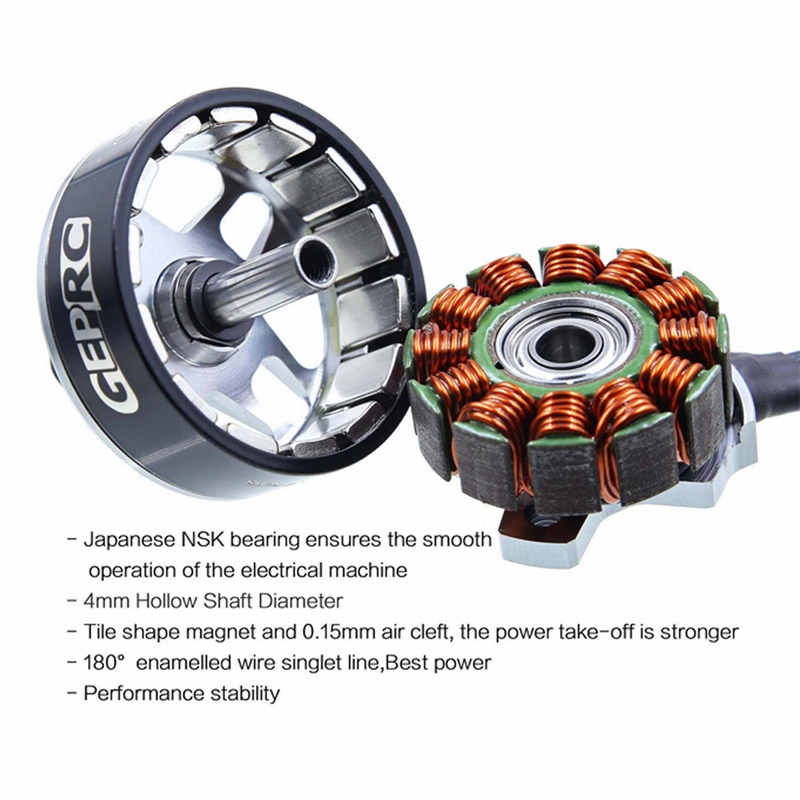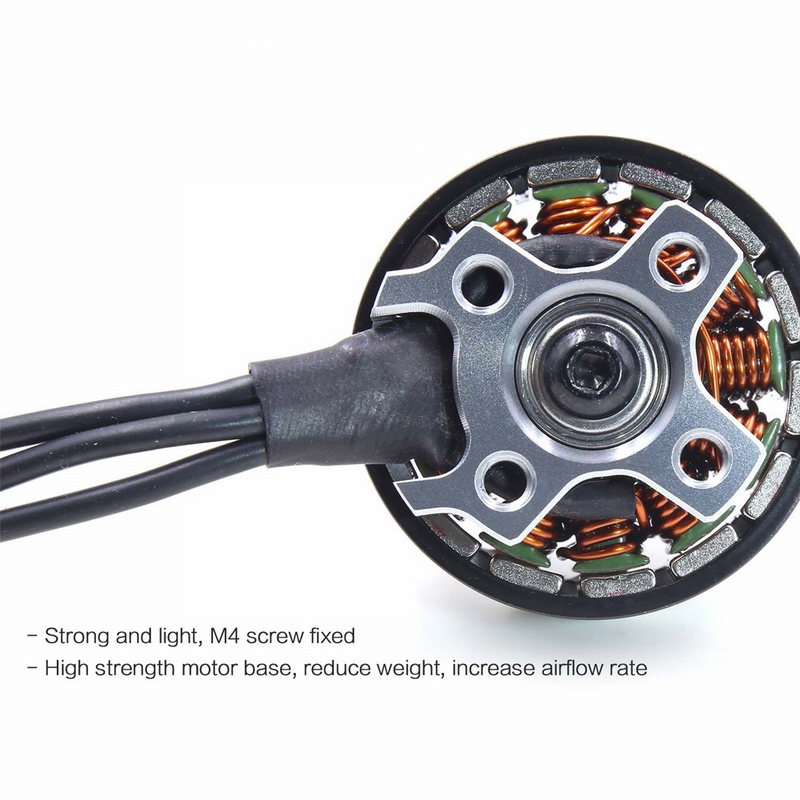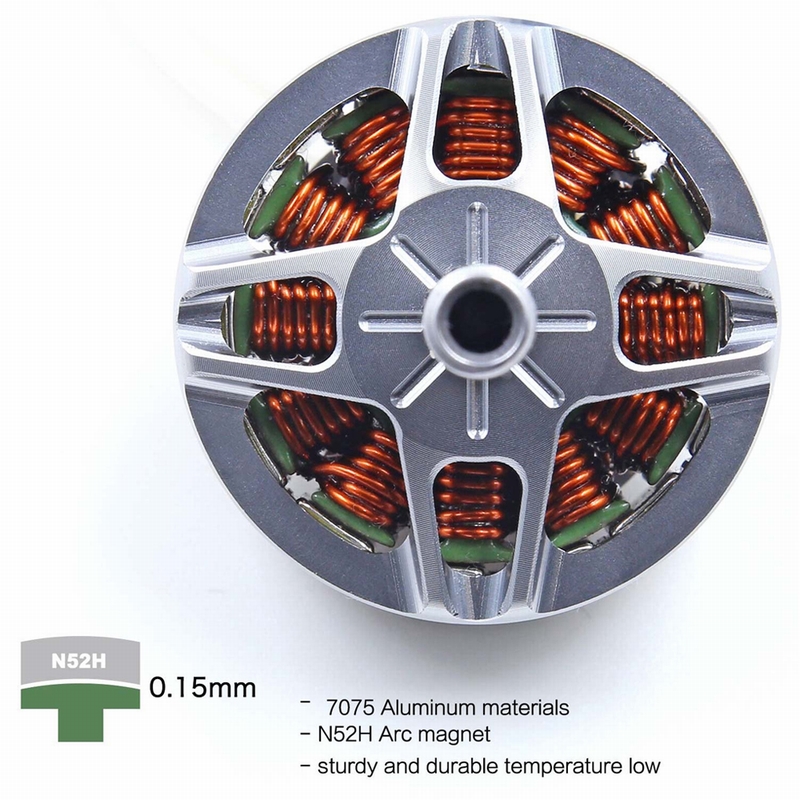 Features:
Super light base design and strong power take-off.
The maximum pull with 2450kv breaks through 1521g (@4S power).
It adopts N52H magnet, which ensures the torsion, high temperature resistance and no dropping magnet.
Tile shape magnet and 0.15mm air cleft, the power take-off is stronger.
Benign design of heat radiation structure, the temperature reduces 20% compared with the electrical machine in the same type.

Specifications:
Item name: GEP-GR2306
KV: 2450
Configuration: 12N14P
Stator Diameter: 23mm
Stator Length: 6mm
Shaft Diameter: 4mm(Hollow)
Motor (Dimension(Dia.*Len)): Φ 28.49 * 30mm
Idle current(10)@10V(A): 2.1
Power of Cells(Lipo): 3~5S
Max Continuous (Power(W)15S): 950
Internal Resistance: 33mΩ
Max Current(15S): 45A
Efficiency Current: (4-8A)>81%
Magnet: N52H arc magnets
Bearings: NSK
Base casing: Al 7075
Wire AWG: 20AWG
Weight(g): 32g /pcs

Package information:
Package size: 11.5 * 10.5 * 4.5cm / 4.5 * 4.1 * 1.8in
Package weight: 216g / 7.6oz
Poly bag package
Package list:
2 * GR2306 2450KV CW Motor
2 *
GR2306 2450KV CCW Motor