Meet the latest in robotic technology- GJS GEIO promises you "an immersive
experience" as you duke it out with your frienemies in a virtual battleground.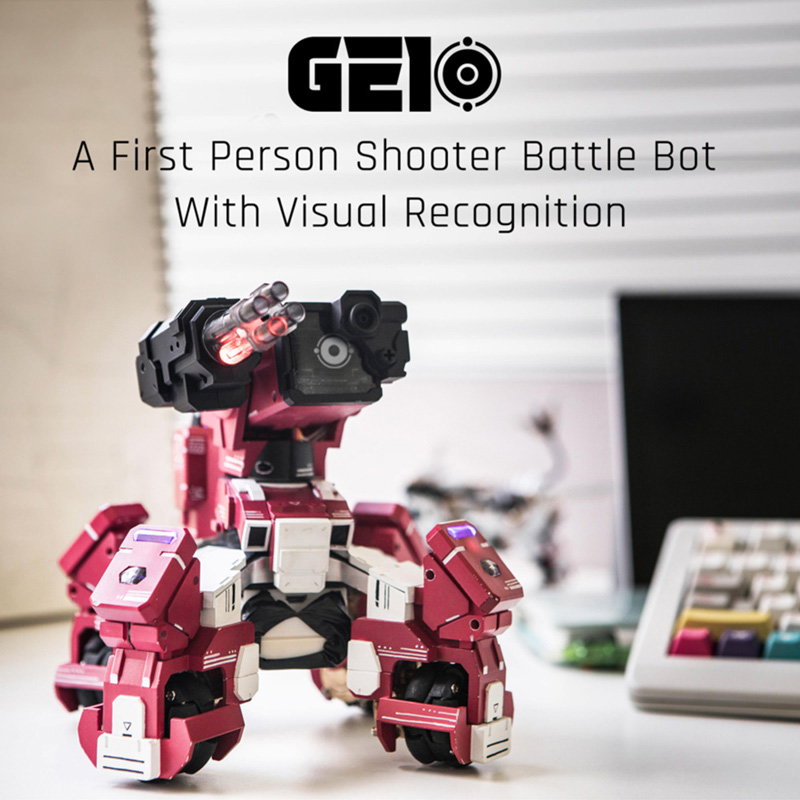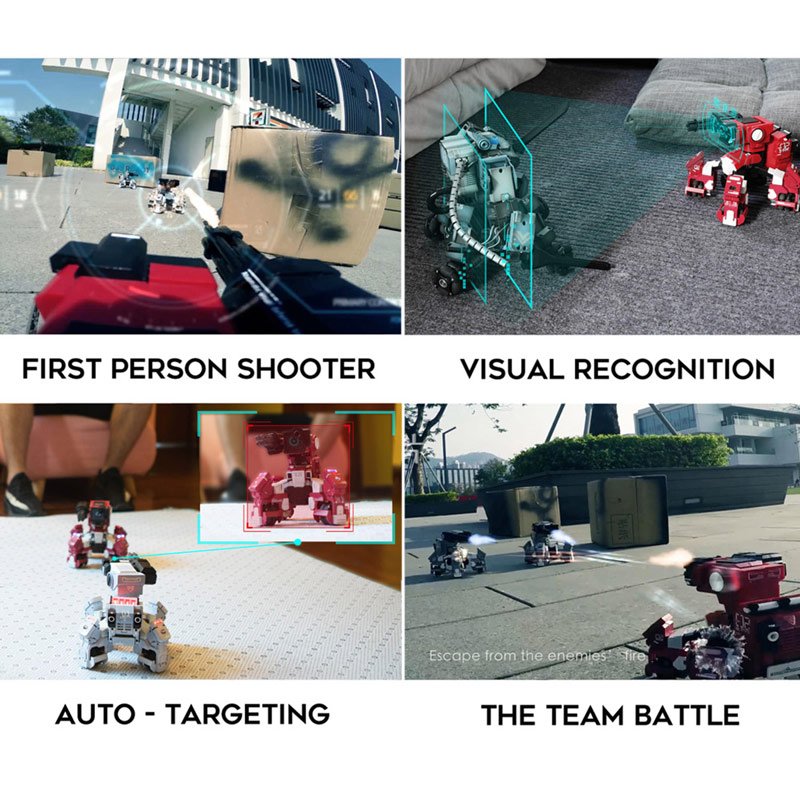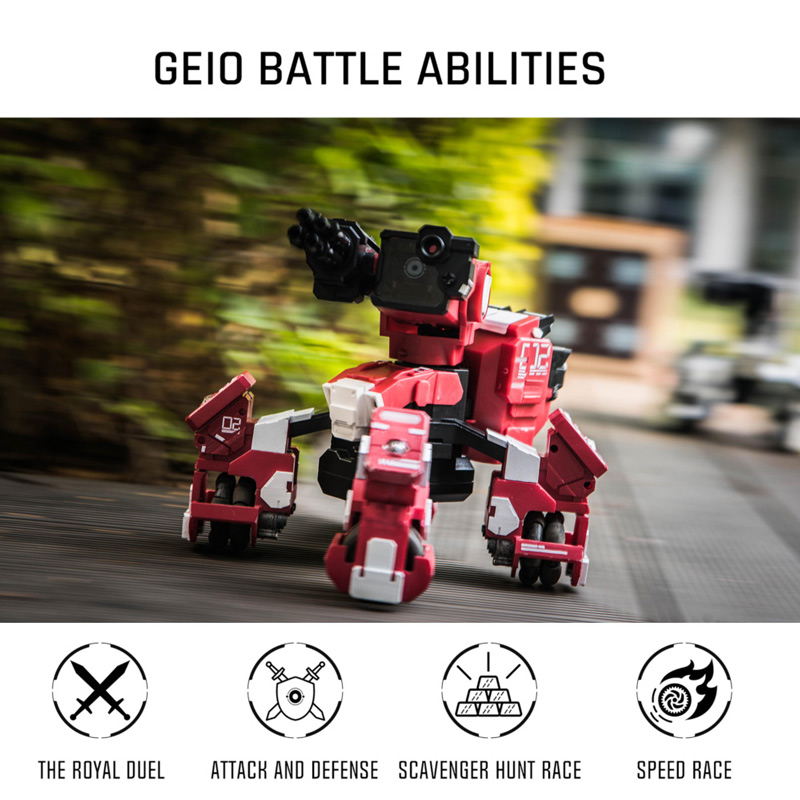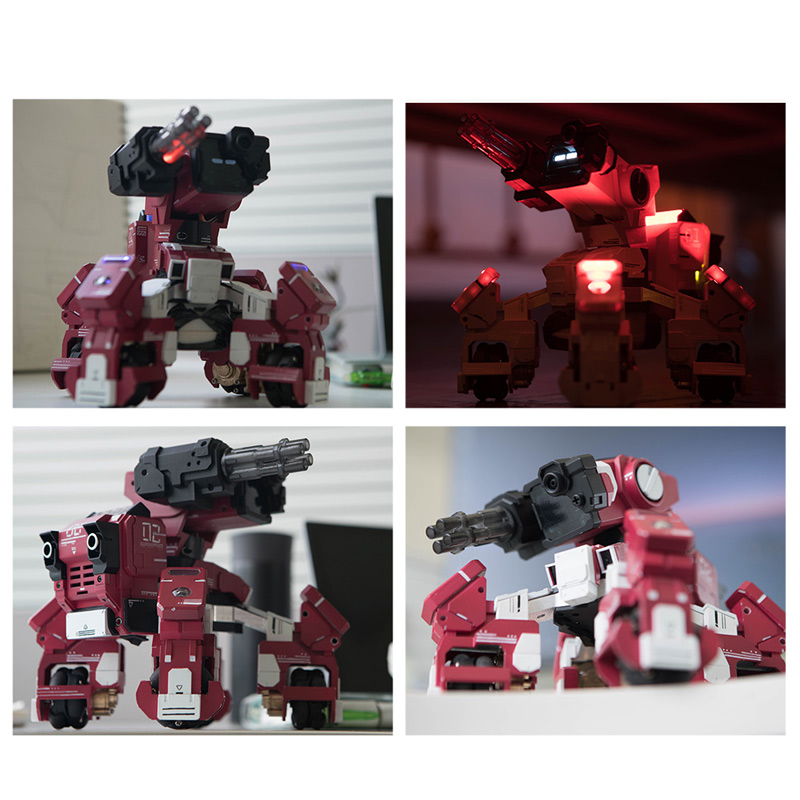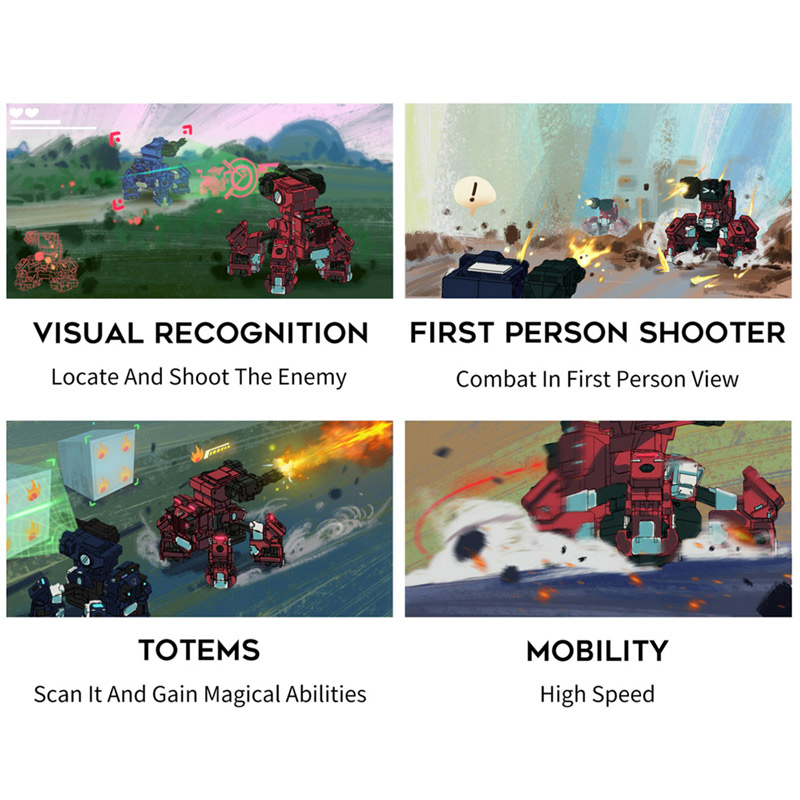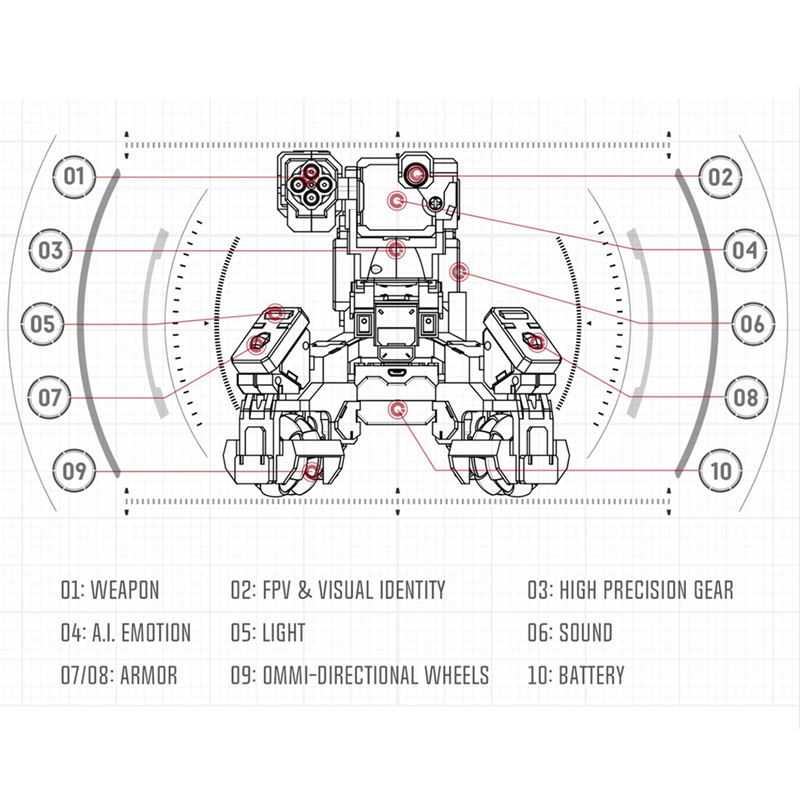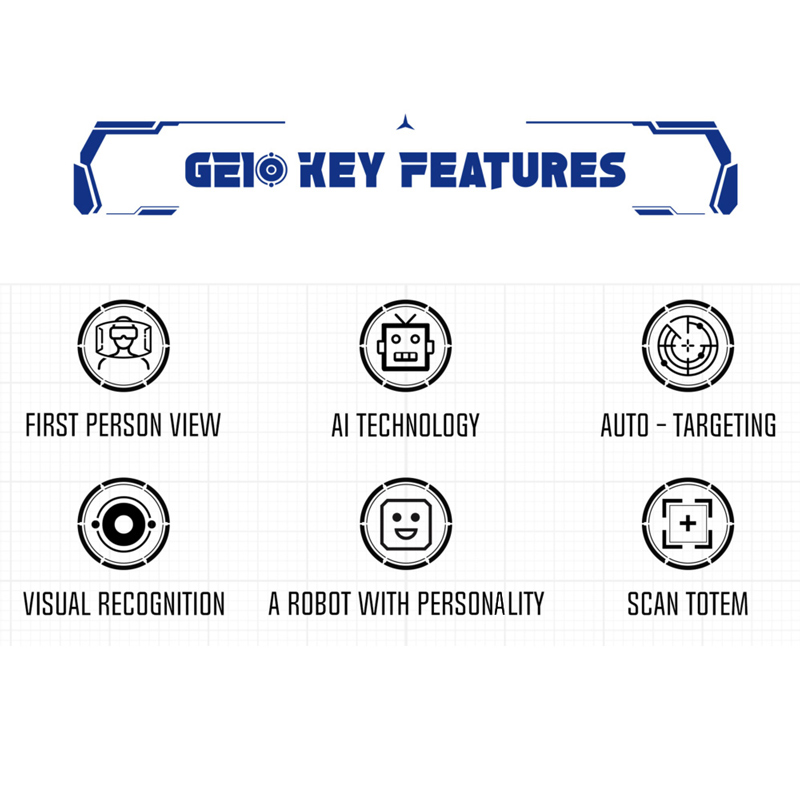 Cool overall appearance and agile with high mobility and incredible speed
Use visual recognition and auto-scan for locating and shooting enemy
Combat in first person view
AI technology enables the robot with personality, it can smile or get angry with
mater
Super cool light and sound effects
Wifi or bt connection, control based on Android or ISO system
Truly designed for battling, you can have fun with your friends
Material: ABS PC and Aluminum Alloy
Color: Red and Blue optional
Remote control way: Wifi or bt
Control system: Android or ISO
Battery power: 5V 2000mAh battery
Working time: About 40mins
Control Distance: about 100m
Working temperature: 0-40°C
Item dimensions: 180 * 180 * 160mm
Package size: 26.4 * 25.2 * 23.2cm / 10.4 * 9.9 * 9.1in
Package weight: 1300g / 2.9lb
There might be some deviation due to manual measurement.
Don't over-charge, or over-discharge batteries.
Don't put it beside the high temperature condition.
Don't throw it into fire.
Don't throw it into water.
This RC model is not a toy and is not suitable for children under 14 years old, keep

it away from children.
Carefully read the instruction before any use, if you are a beginner, it's advisable

to be assisted by an experienced adult.