This biomimetic Eagle EPP mini slow flyer must be a real head turner. The large wing and light weight give the Eagle EPP a very low wing loading, making it a fun flyer on calm wind days, even able to thermal, just like its flappy wing counterparts.
Take to the skies with something different, fun, and relaxing with our Eagle EPP. You'll catch eyes everywhere you go!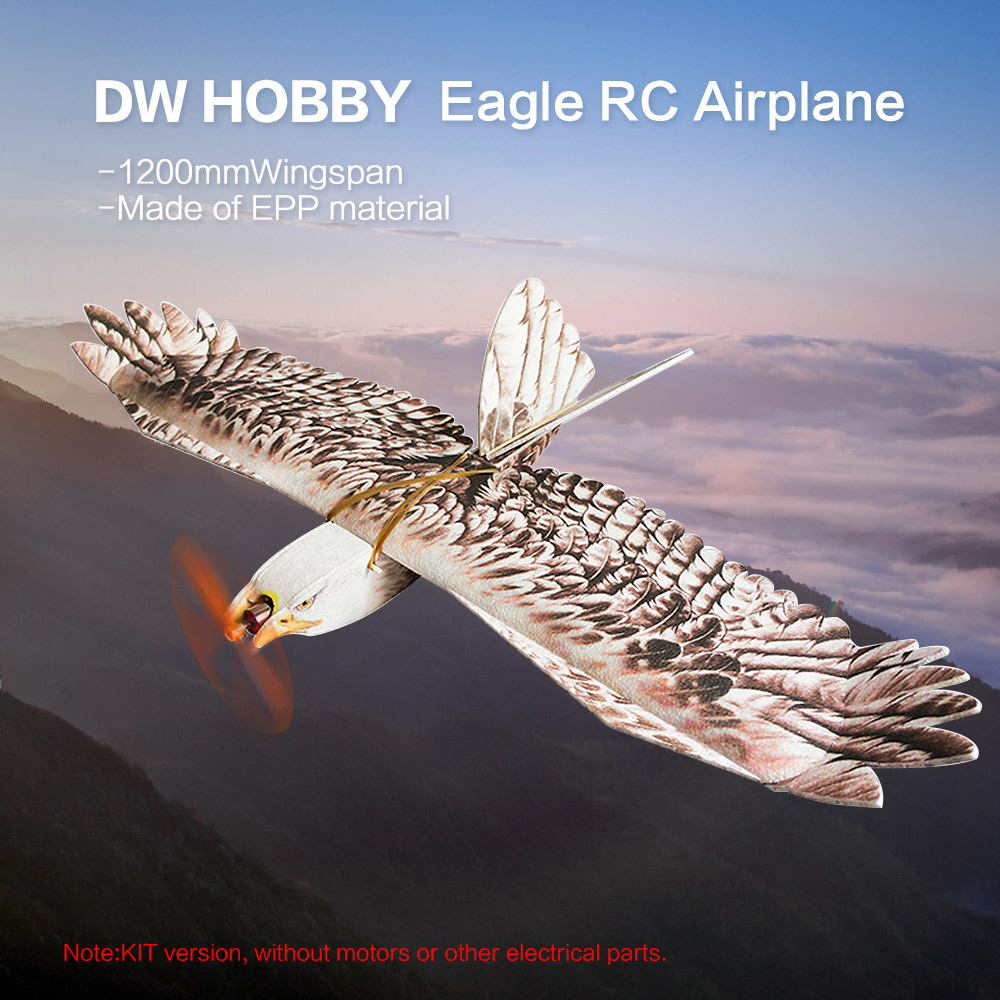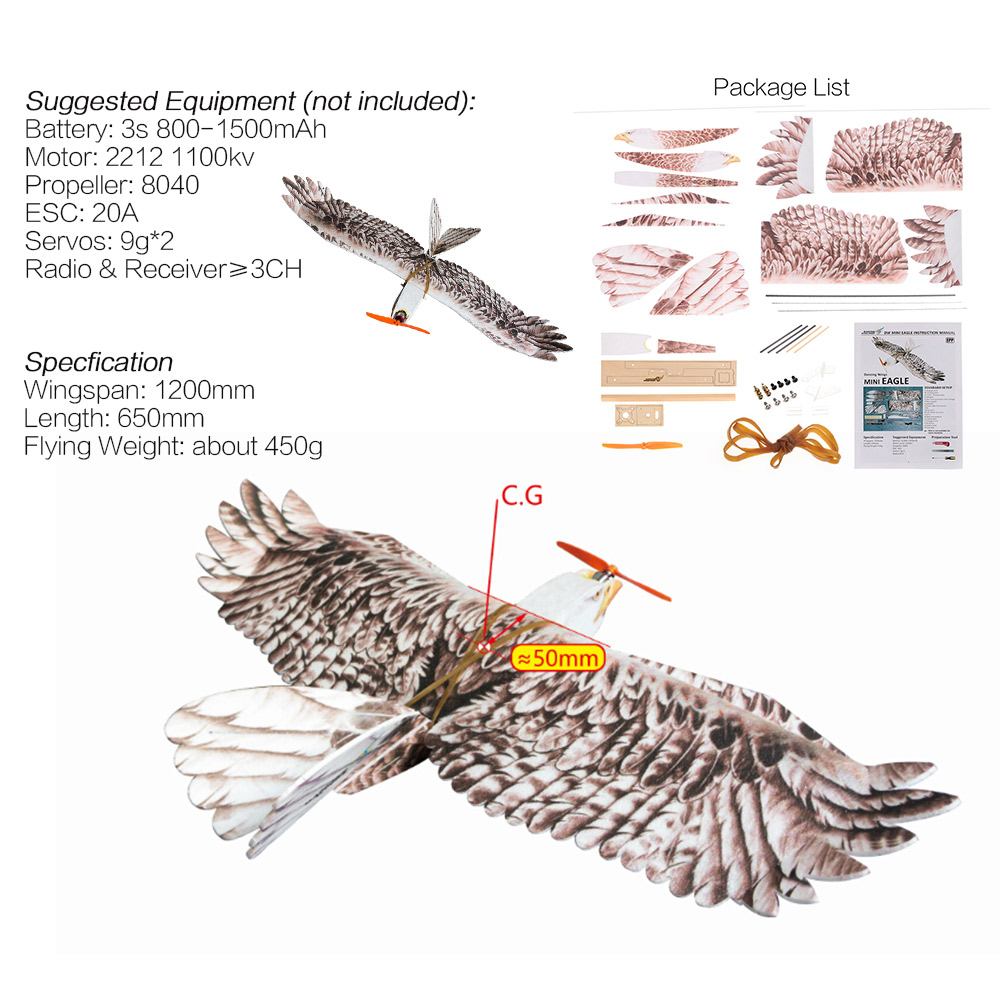 Features:
Kit version: the package includes Eagle frame kit such as fuselage, wings, tail parts and so on.
Biomimetic printed: all EPP foam airframe with pre-printed bird graphics, looks real and pretty.
Scale bird outline, fool even the local wildlife!
Flying stable: slow stable flyer due to large wing area.
Simple to build: full color instructions is included.
Specification:
Wingspan: 1200mm
Length: 650mm
Flying Weight: about 450g
Suggested Equipment (not included):
Battery: 3s 800-1500mAh
Motor: 2212 1100kv
Propeller: 8040
ESC: 20A
Servos: 9g*2
Radio & Receiver≥3CH
C.G: 50mm
Note: Adjust the C.G of the plane after installation and test flying.
Package information:
Package size: 54 * 29 * 8cm / 21.2 * 11.4 * 3.1in
Package weight: 655g / 1.4lb
General box package
Package Included:
1 * A Fuselage parts
1 * B1 B2 Wing parts
1 * C1 C2 C3 Fuselage parts
1 * D Tail parts
1 * E inter structure board of the fuselage
1 * F Motor mount
1 * G propeller
1 * H Plastic clips;
2 * M Steel wire pushrod
3 * N Carbon sheet
1 * O Triangle wood
2 * Wood bolt
1 * Q Rubber band
1 * English manual