This JYU L40 15.2V 3650mAh LiPo battery is specially design for Hornet 2 aerial 4K version RC drone. More energy, and greater power combine to give you a vastly improved flight experience. This upgraded Intelligent Flight Battery has built-in CPU and sensors that let you know the status and remaining power of your battery in real time.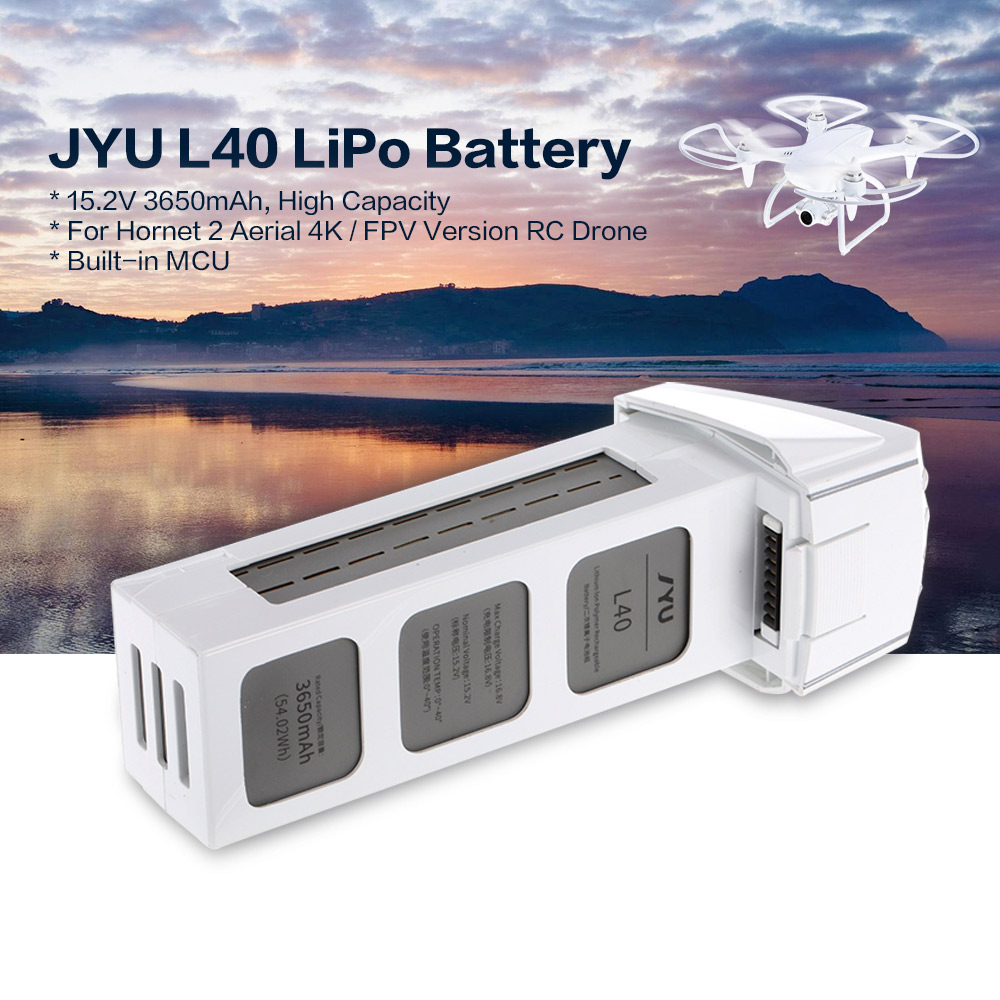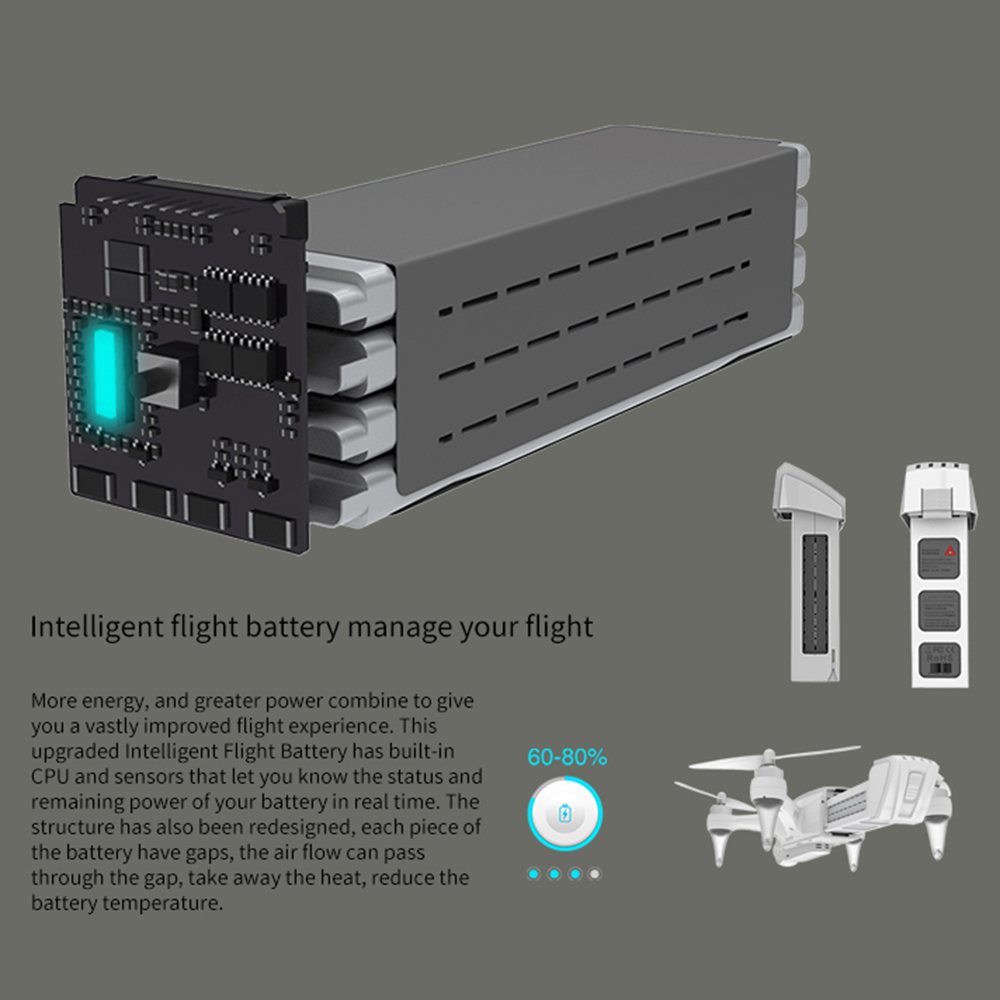 Features:
Original JYU L40 15.2V 3650mAh LiPo battery.
Battery capacity increase: Compared to hornet s battery, hornet 2 increased the capacity of battery 44%, upgrade LiPo 3s battery to LiPo 4s battery, allows you fly 28 mins of FPV version and 20 mins of Aerial version.
Built-in MCU: MCU (Micro Control Unit) is a small computer on a single integrated circuit. A microcontroller contains one or more CPUs. The built- in MCU can manage every single battery separately, balance the power of each battery. It will protect the battery when you not use it.
Battery cooling design: Compared to Hornet s, the structure of Hornet 2 has also been redesigned, each piece of the battery have gaps, the air flow can pass through the gap, take away the heat, reduce the battery temperature.
Durable and stable: can be recharged multiple times and with stable performance.
Specifications:
Brand: JYU
Model: L40
Capacity: 3650mAH
Voltage: 15.2V
Battery Type: LiPo (4S)
Energy: 54.02h
Net Weight: 368g
Operating Temperature: 0-40℃
Max Charging Voltage: 16.8V
Weight: 268g
Size: 160 * 57 * 55mm
Package information:
Package size: 18.5 * 8 * 6cm / 7.3 * 3.1 * 2.4in
Package weight: 412g / 14.5oz
General gift box
Package list:
1 * JYU L40 15.2V 3650mAh LiPo Battery