GEPRC GEP LX ONE Leopard LX4 195mm Carbon Fiber Frame Kit, with 4mm thickness arms great for racing.
​
(The camera and FC are not included)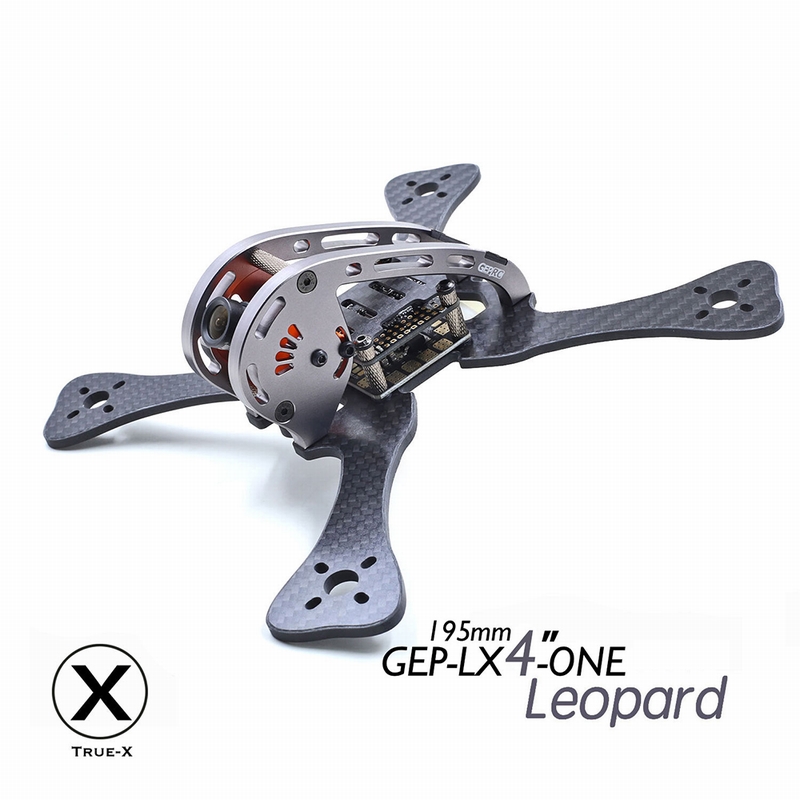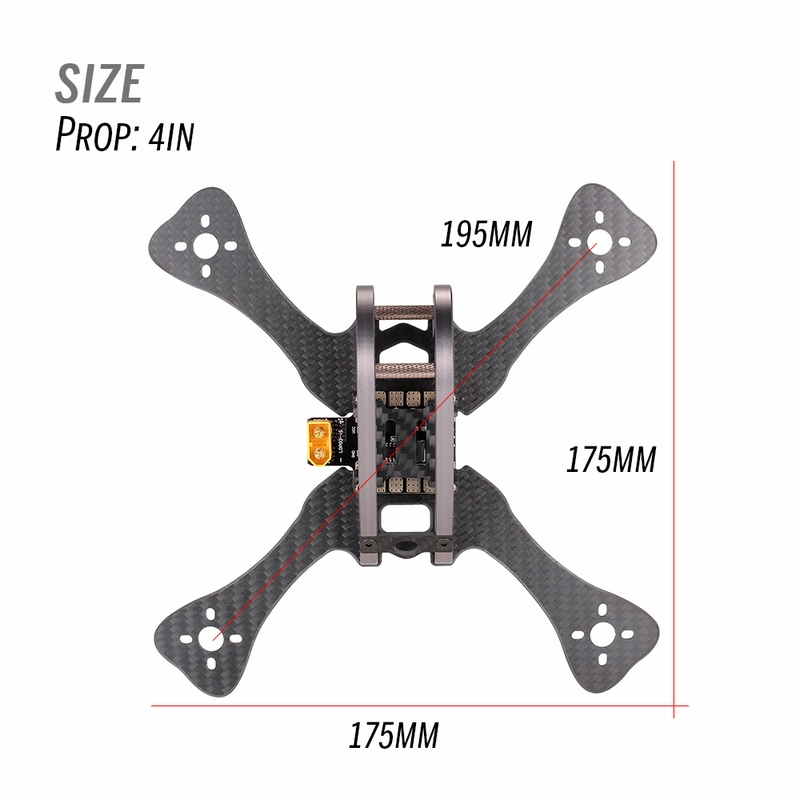 Features:
Aviation aluminum #7075 high-precision CNC fuselage, very strong resistance to blast.
3K high strength carbon board to ensure that the frame is strong.
An aluminum alloy structure, binding the four machine arm will not shift
"True X" Structure. Suitable for competition and Freestyle fancy flying.
Reasonable gopro, runcam position, convenient video.
13.5mm wide, 4mm thick arm design, small wind resistance coefficient.
4 inch wheelbase 195mm, have wider air through.
The YFS screws, 12.9 level of hardness.
The motor position widened, home is not easy to hit the motor.
The camera is adjustable, 0 to 60 degrees.
With the kits: a piece of PDB panels, integrated XT60, BEC (5/12v output).
Specifications:
Brand: GEPRC
Name: GEP LX ONE Leopard LX4
Material: 3K carbon fiber & #7075 aviation aluminum
PDB: 5V 3A & 12V 0.5A BEC
Screws: YFS 12.9
Thickness of integrated frame arm & bottom board: 4mm
Thickness of side plate: 2mm
Thickness of other plates: 1.5mm
​Weight: 138g
Recommended Part
(not included):
Flight controller (F4/ F3 /Naze32 /CC3D)
Brushless motor (2204/ 2205/ 2206/ 2305/ 2306)
Brushless ESC (20A-30A)
Propellers:
LX4 195mm use 4 inch propellers
Battery (3S 1300mAh ~ 4S 1500mAh)
Package Information:
Package size: 23 * 21.5 * 3cm / 9 * 8.5 * 1.2in
Package weight: 269g / 9.5oz
White box package
Package List:
1 * Frame kit
2 * Aluminum part
1 * PDB with 5/12v Output
1 * XT60 Connector
1 * Battery Strap