GEPRC GEP AX5 215mm Carbon Fiber Frame Kit, with 4mm thickness arms great for racing.
(The camera is not included)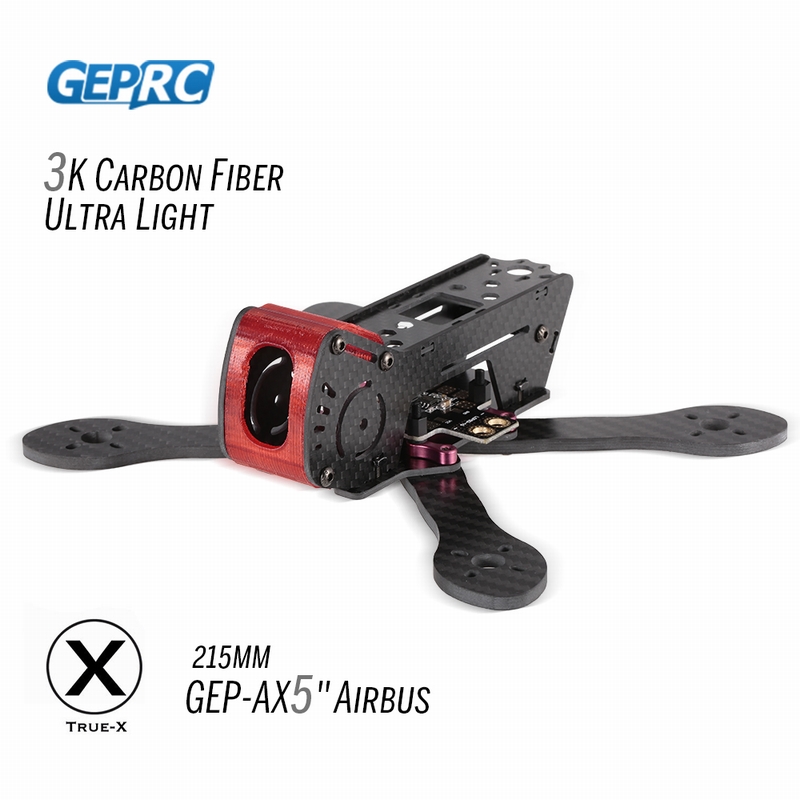 ​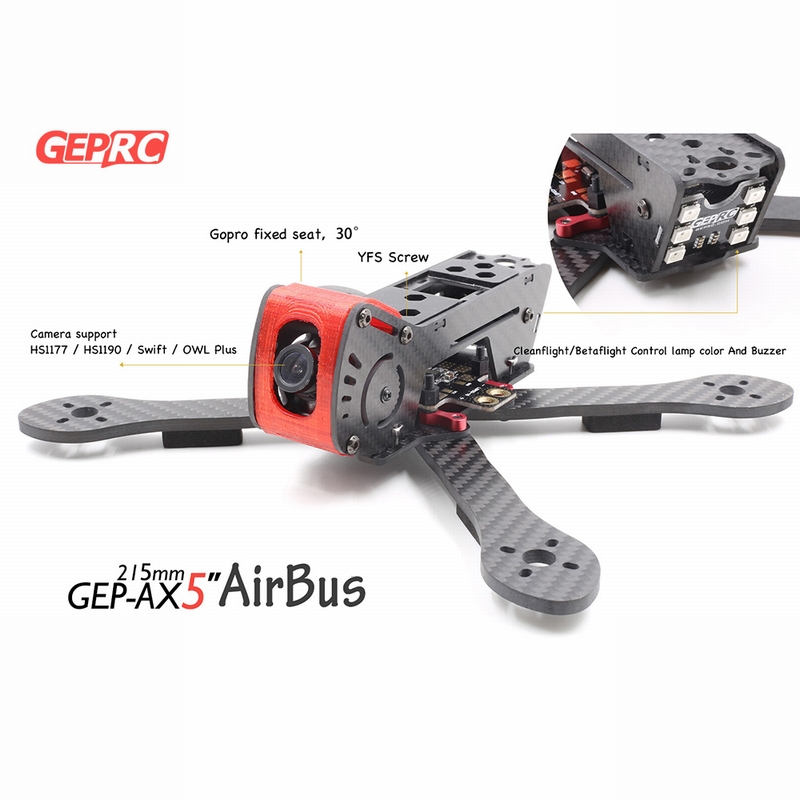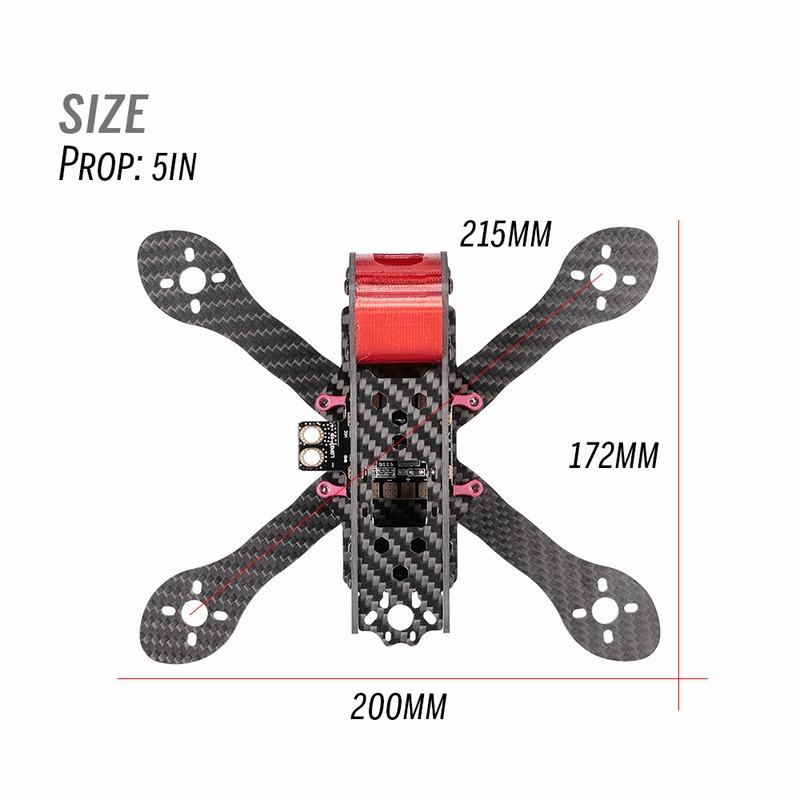 Features:
Camera compartment comes with 35 degree tilt angle, easy to install the GoPro Session.
Lens is adjustable, up to 50 degree.
3D TPU material printouts greatly reduces wind resistance
Solid structure, beautiful, lightweight
Use "True X" structure, the wheelbase is 215mm wheelbase, 5 inch propeller is available. Suitable for racing.
Taillight is integrated with 6 bright LED taillights with a buzzer, taillight can support (Betaflight / CleanFlight flight controller) to control light color and status.
Include a PDB, with BEC(5/12v output, 5V Max. 3A, 12V Max. 500mA)
Specifications:
Brand Name: GEPRC
Item Name: GEP-AX5 Airbus
Weight: 116g (AX5)
Wheelbase: 215mm (5inch props)
Arm Thickness: 4mm
Side Panel Thickness: 2mm
Thickness of Other Board: 1.5mm
Weight: 128g
Recommended Part
(not included):
Flight Controller : F3 /Naze32/ CC3D
Motor: 2204/2205/2206/2305/2306
ESC: 20A-30A
Propeller 5inch
Battery: 3S 1300mAh ~ 4S 1300mAh
VTX: 5.8G Transmitter
Mini Camera: 700TVL
Remote Control Transmitter: Flysky i6
Package Information:
Package size: 21 * 10.5 * 4cm / 8.3 * 4.1 * 1.6in
Package weight: 242g / 8.5oz
White box package
Package List:
1 * Frame kit
1 * 3D Printing Cover
1 * PDB with 5/12v Output
1 * XT60 Connector
1 * Tail LEDs Board
1 * Battery Strap