This 860mm Wingspan Nano Talon is a portable edition of the Talon Airframe series. It is super easy to hand-launch and fly because of the gyro, This Nano Talon is very convenient to carry with because the detachable mainwing and tail wing can be detached easily by plugs and magnets. The built-in servo structure makes the airfoil more aerodynamic, and avoid damage even in a crash. The inside room and extra bottom hatch are also huge for more FPV gear.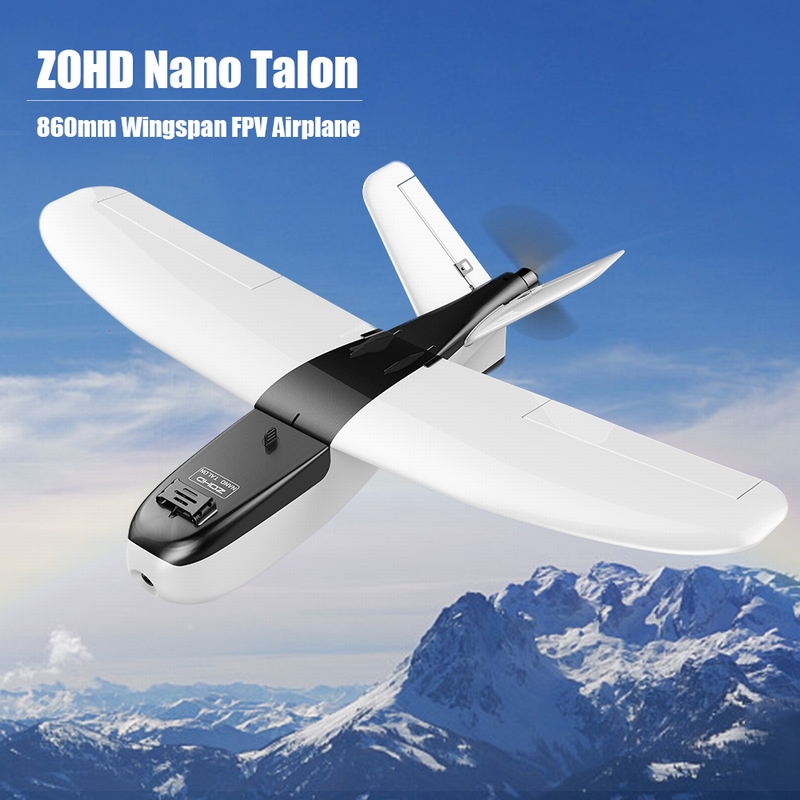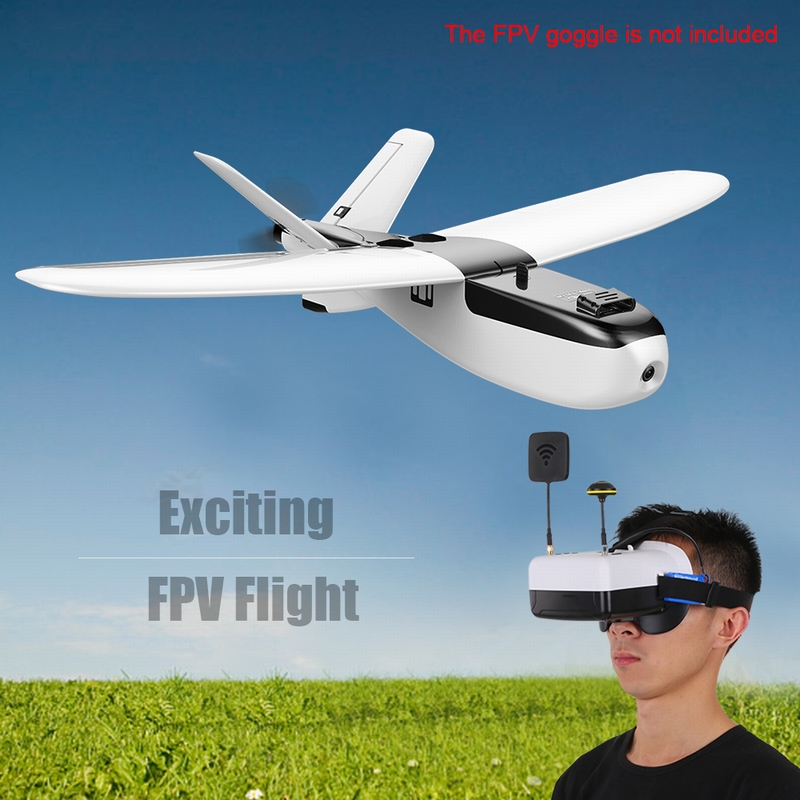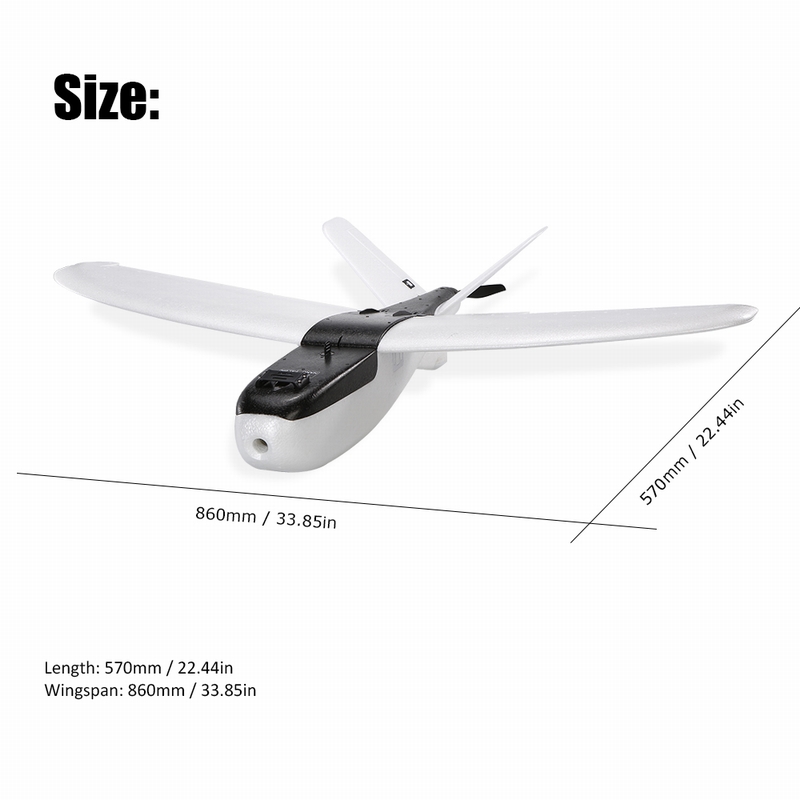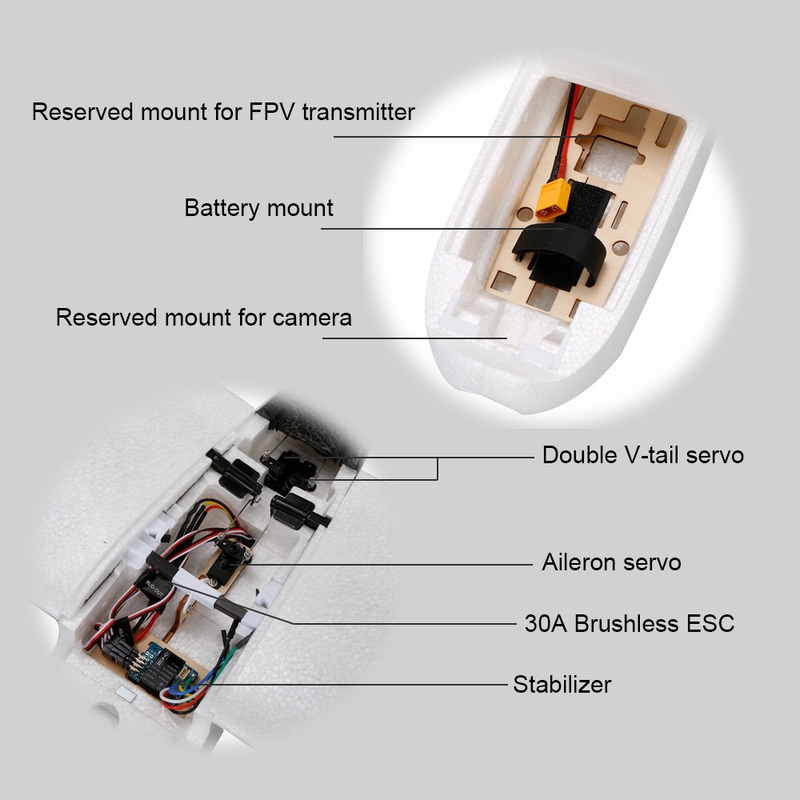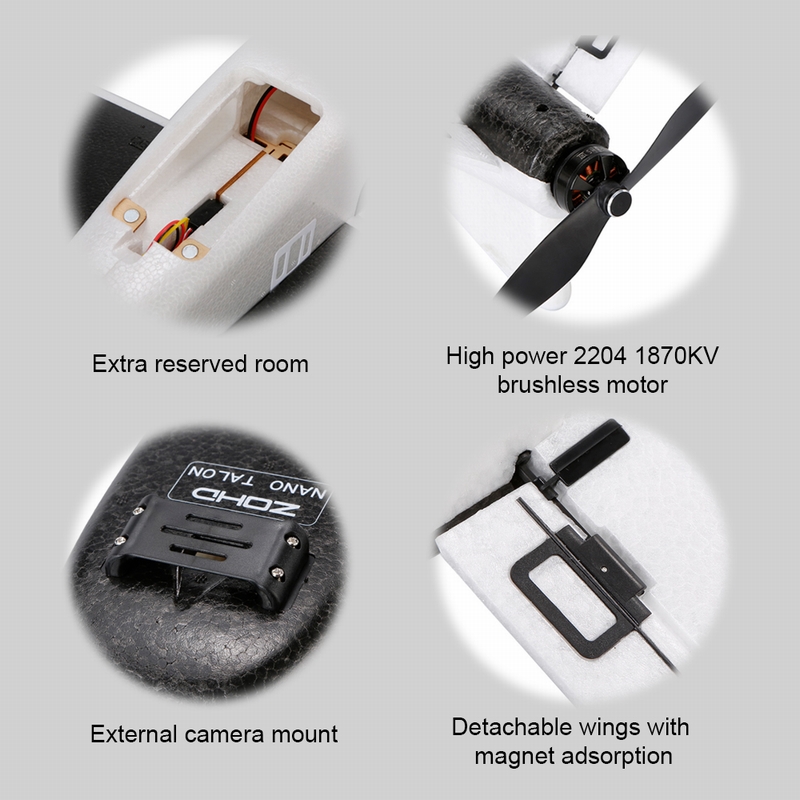 Features:
Remote controller, receiver, battery, charger and FPV equipment are not included!
Built-in Gyro make the Nano Talon flys super stable, and easy to control.
Autonomous fly directly after hand-launch, never crash when take-off.
EPP molded wing, pre-built-in Carbon Fiber spar for enhancement, light and flexible plus crash resistance.
Detachable mainwing and tailwing for easy transport, and easy to change wing by simple plug.
Mainwing connected to fuselage by buckle, will be disconnect and release during crash.
"NACA" air-intake in nose and air-outlet in tail for better cooling on FPV gear.
Extra rooms in canopy and cabin for FPV gear, bottom hatch provide bonus rooms for more FPV equipment
Self tighten prop nuts for secure prop mounting
Specification:
Brand Name: ZOHD
Item Name: Nano Talon
Wingspan: 860mm / 33.85in
Length: 570mm / 22.44in
Rudder: Yes (V-tail)
Flap: No
Aileron: Yes
Flying Weight: 361g (w/o FPV gear)
Material: Crash Resistable EPP
Weight: 700g
CG: 3.5cm from the wing leading edge(mark under the wing)
Color: White + Black
Motor: ZOHD 2204 1870KV Brushless
Motor Shaft Diameter: 5mm
ESC: 30A W/1A BEC(XT30 connector)
Servos: 3pcs 8g digital servo
Propeller: 6 * 3 Inch
Recommended Battery: 3S 1300-2200mAh 25C XT60 connector
Recommend Radio: ≥6CH
Flying speed: 12 to 90km/h
Package information:
Package size: 57 * 18 * 13.5cm / 22.4 * 7.1 * 5.3in
Package weight: 801g / 1.77lb
Gift box package
Package list:
1 * Nano Talon Airframe (motor, esc, servos, stabilizer pre-assembled )
1 * Propeller
1 * English Manual