It is original OCDAY 3650 5200KV brushless motor, normally connected to 60A brushless ESC and installed on 1/10 RC Car. Please check the size of the motor before purchase.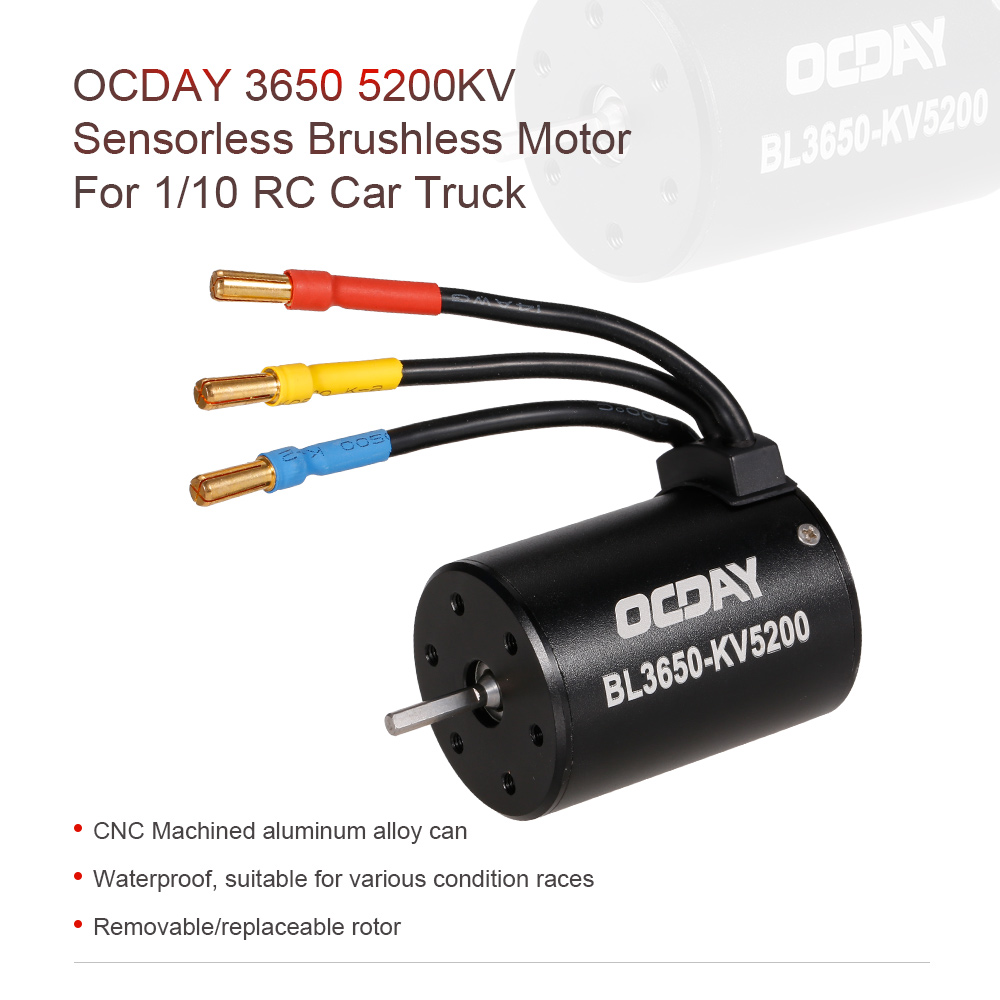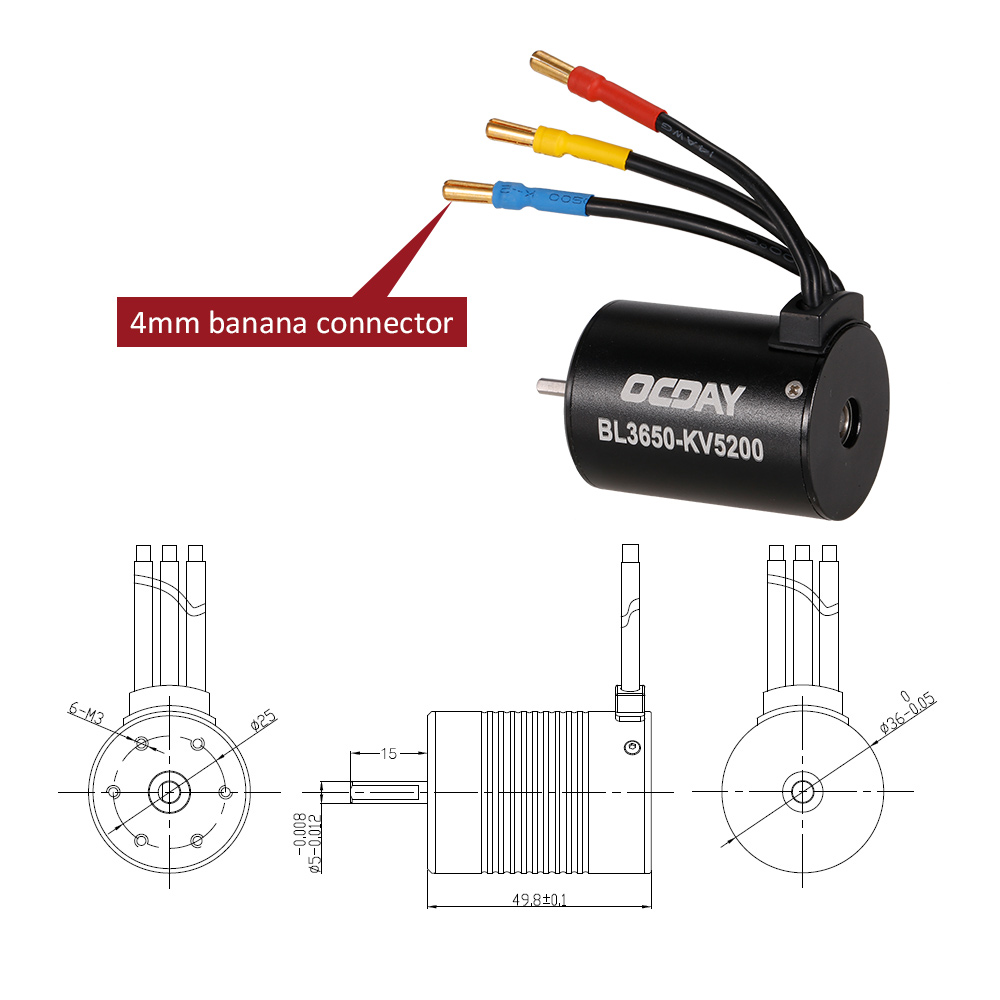 Features:
BL3650 5200KV 4P sensorless brushless motor.
Normally suitable for 1/10 RC Car.
Made of high quality aluminum alloy which is produced from the latest CNC milling machines.
It is designed with high power and rotation speed to provide longer run time.
Enhanced throttle response, excellent acceleration, strong breaks and throttle linearity, hi-efficiency.
Removable/Replaceable rotor.
Specifications:
Brand name: OCDAY
Material: Aluminum alloy
Size: 3650
Watts: 900W
Max voltage: <9.6V
Max Amps: 94A
KV(RPM/Volt): 5200KV
Rotor poles: 4
Diameter: 36mm
Length: 50mm
Shaft length: 15mm
Shaft diameter: 3.175mm
Plug type: 4mm golden banana plug
Mounting Hole: M3
Weight: 179g
Package information:
Package size: 9 * 7 * 4cm/ 3.5 * 2.8 * 1.6in
Package weight: 181g/ 6.4oz
Package list:
1 * 3650 5200KV Brushless Motor