GoolRC G6 mini is a high-performance, micro processor control charge/discharge station with battery management suitable for various typesof lithium batteries. With integral equalizer for 6s LiPo, LiFe and LiLon batteries. Maximum 5A charge current and maximum 50W chargepower. It can be powered by 11-18V DC source.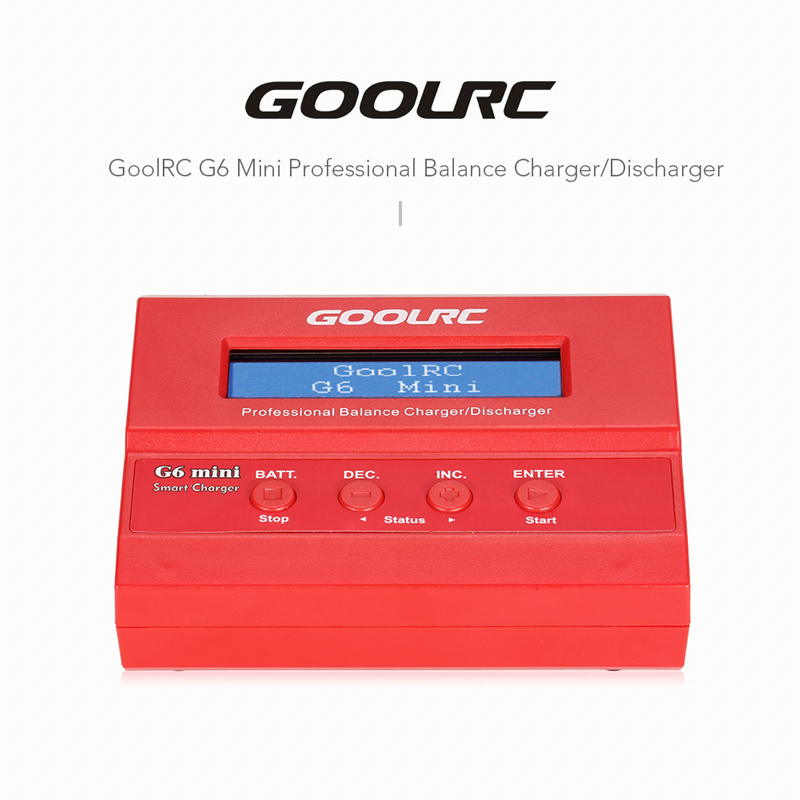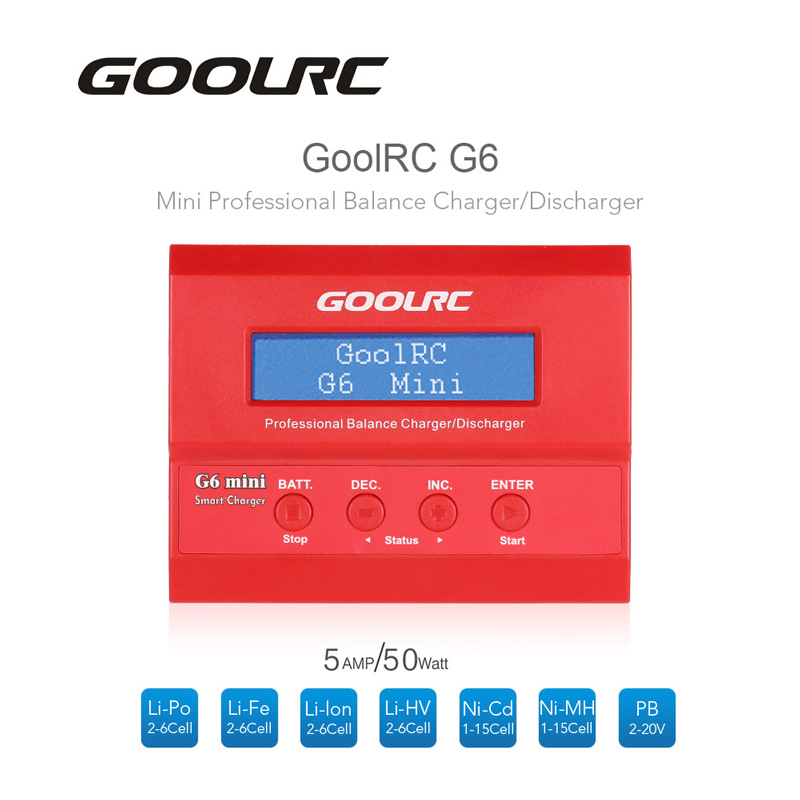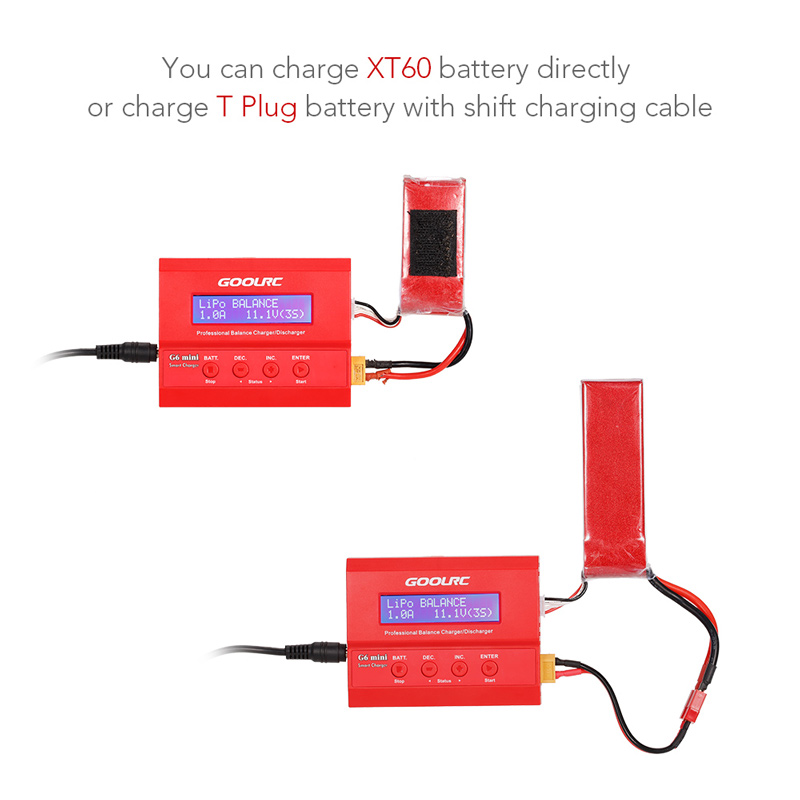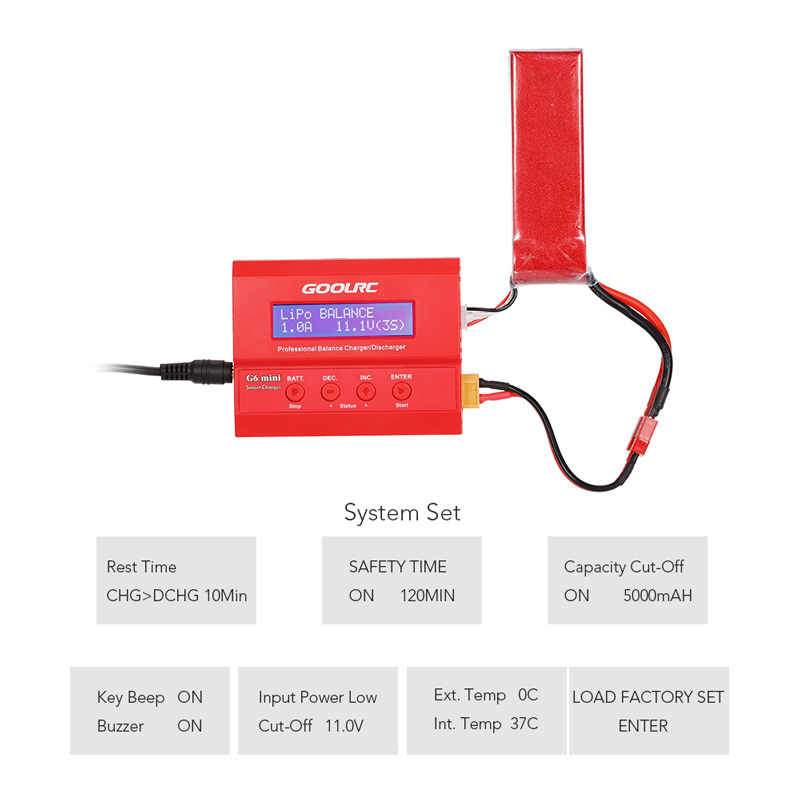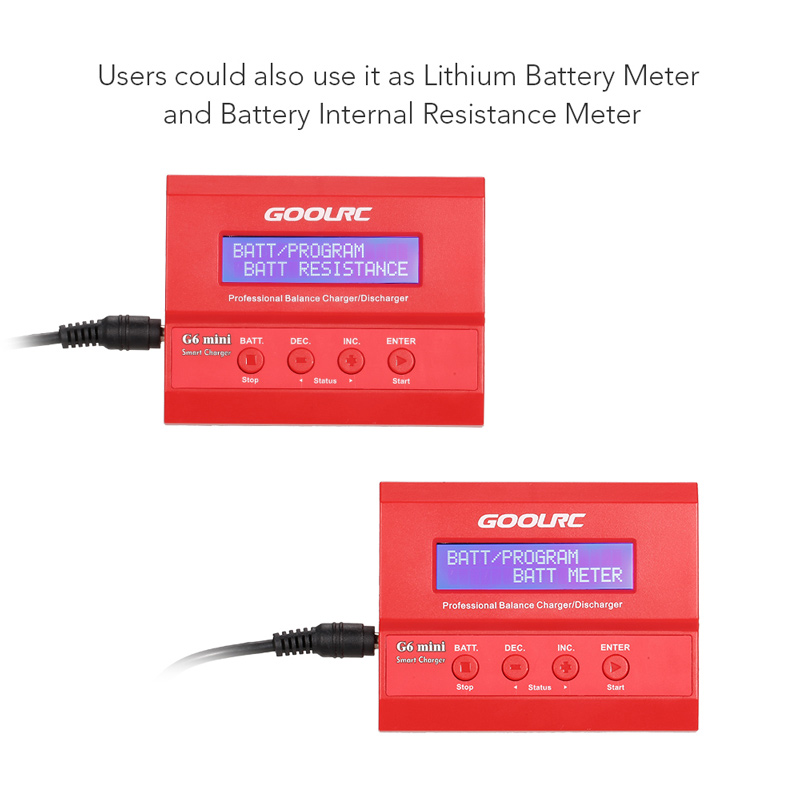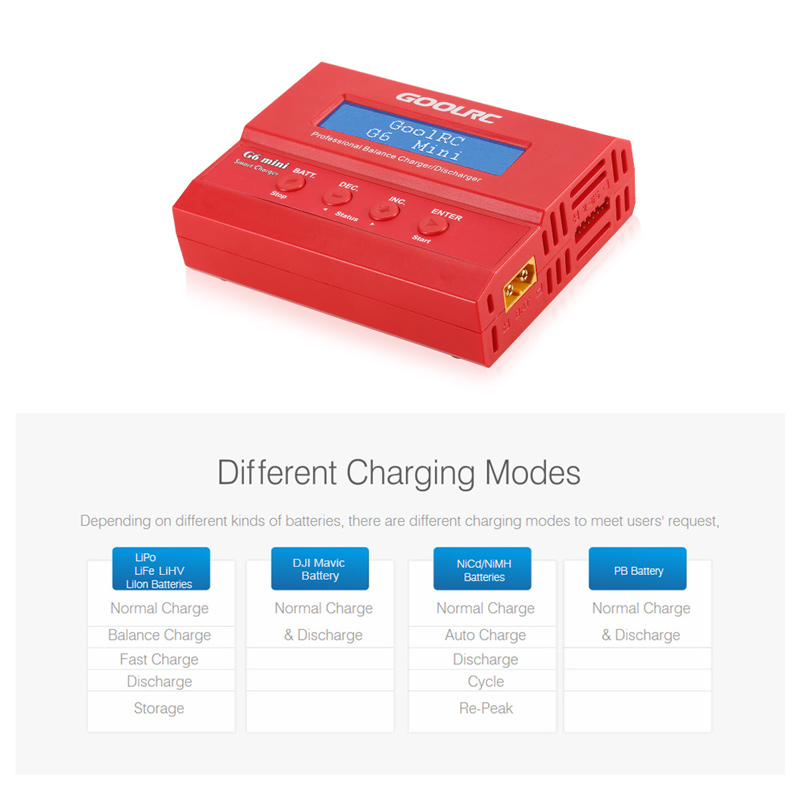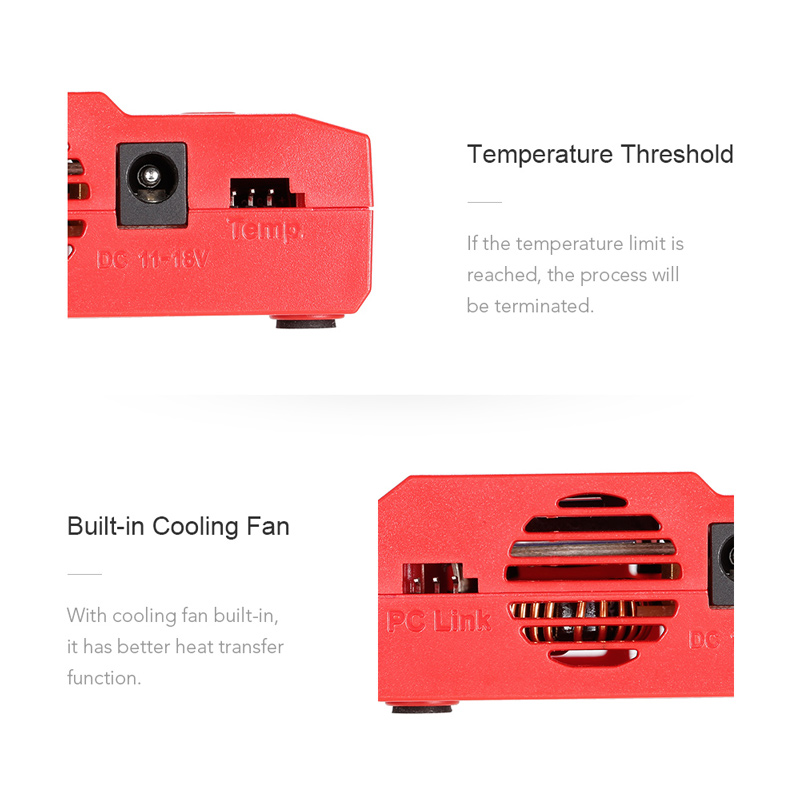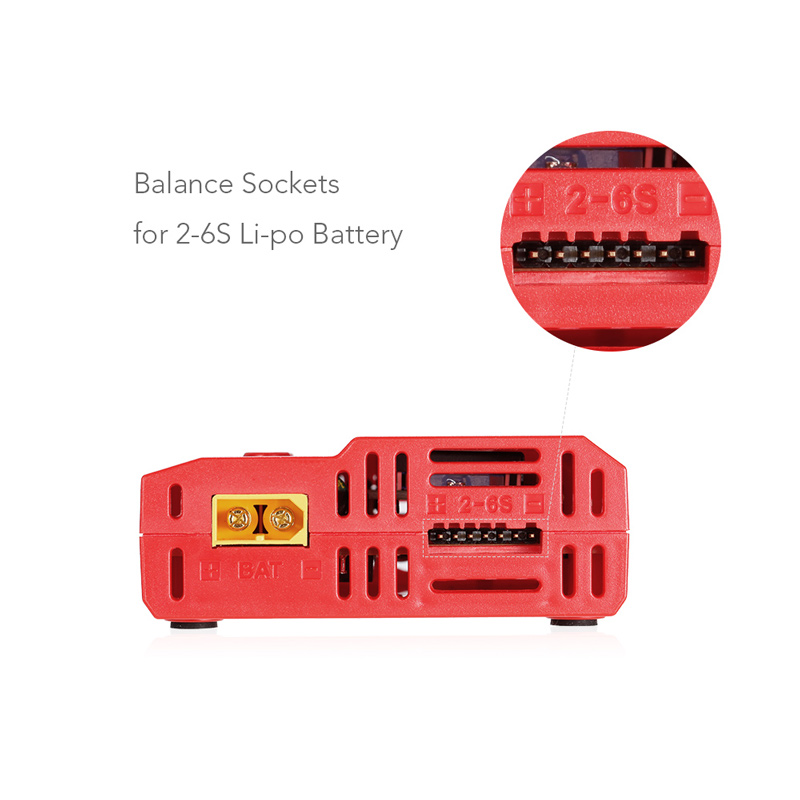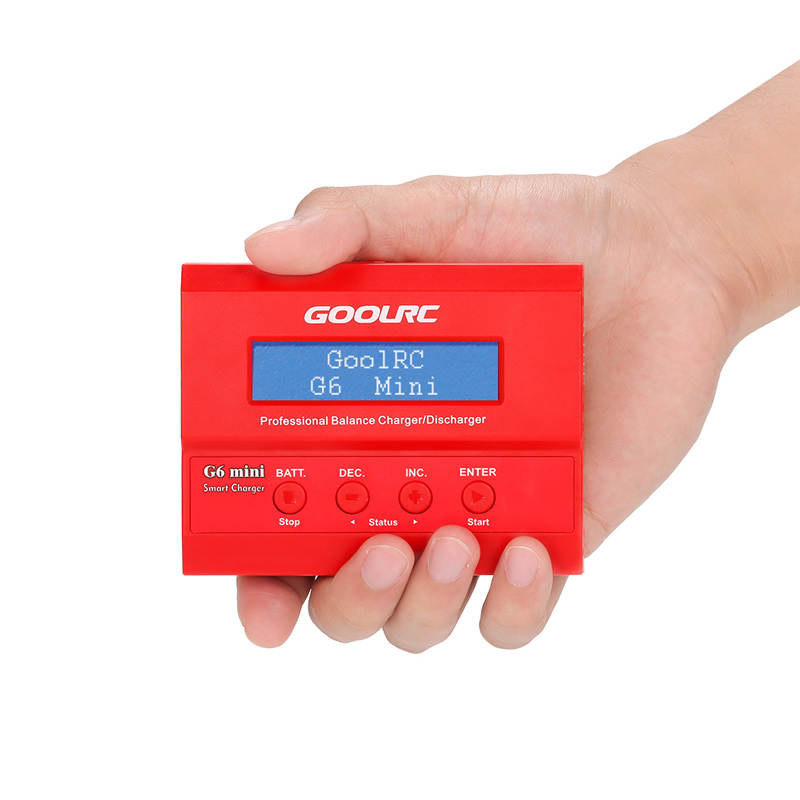 Features:
Optimized operating software.
Internal independent lithium battery balancer.
Balancing individual cells battery discharging.
Adaptable to various type of lithium battery.
Fast and storage mode of lithium battery.
Various connectors to charge different batteries.
Users could also use it as Lithium Battery Meter and Battery Internal Resistance Meter.
You can charge XT60 battery directly or charge T Plug battery with shift charging cable.
It can charge DJI Mavic battery with shift charging cable, you should equip the shift charging cable by youself.
Specifications:
Brand: GoolRC
Input: DC 11-18V
Circuit power: 50W(max charge), 5W(max discharge)
Charge current range: 0.1-5A
Discharge current range: 0.1-1A
NiMh/NiCd cells: 1-15S
LiPo/Lilon/LiFe/LiHV cells: 2-6S
Pb battery voltage: 2-20V
Temperature sensor port: Yes
Size: 103 * 80 * 34mm
Weight: 170g
NOTE:
This charger does NOT come with an AC adapter. You should purchase adapter with a corresponding plug.
Package Information:
Package size: 12.6 * 10 * 4.3cm / 6.5 * 6 * 1.8in
Package weight: 176g / 6.2oz
Brand gift box package
Package List:
1 * GoolRC G6 mini Balance Charger/Discharger
1 * Connecting Cable