High quality LiPo battery safety bag designed for DJI Spark, to keep your battery perfectly safe and secured.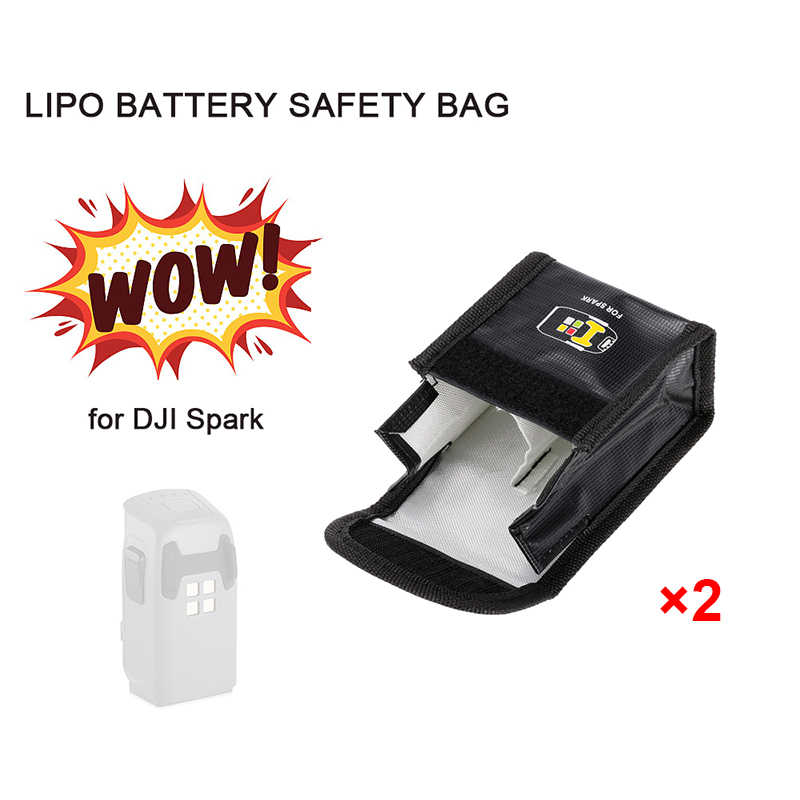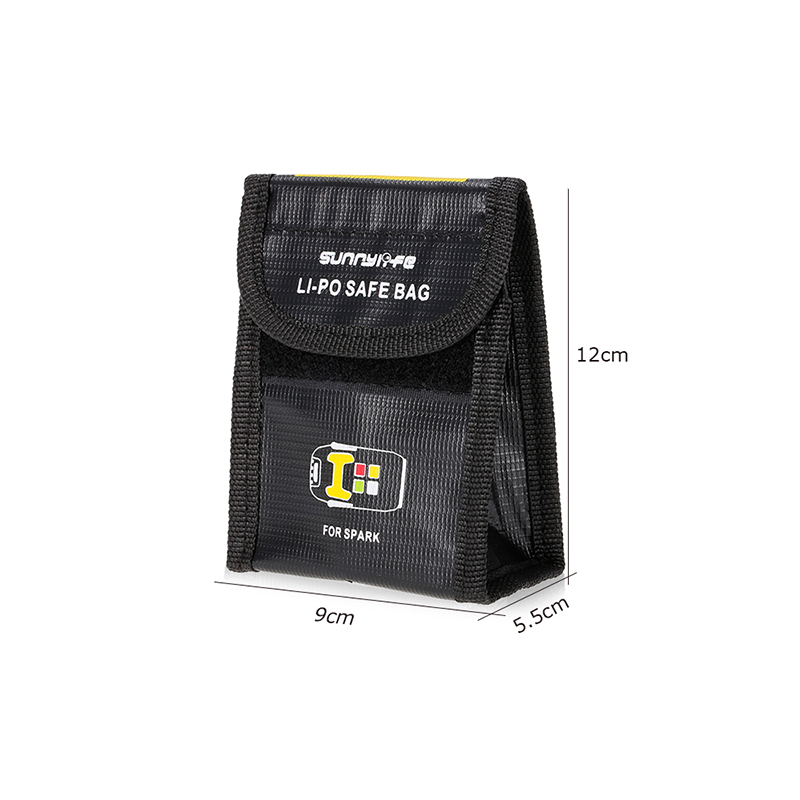 Features:
High quality material for heat-resistance, explosion-proof.
A must have for batteries safety charging, traveling, transportation and storage.
Protect your workshop, family and home from the hazard of lipo battery.
Big size to hold 2 pcs Spark battery.
12 * 9 * 5.5cm perfect for DJI Spark.
Specifications:
Item name: Battery safety bag
Suitable for: DJI Spark
Size:
12 * 9 * 5.5cm / 4.7 * 3.5 * 2.2in
Color: Black
WARNING:
Never leave charging battery unattended.
Always ensure the battery is on a non-flammable surface.
Ensure flap is sealed while charging.
The LIPO SAFE is intended to reduce the chances of damage in the event of a lipo fire.
Package Information:
Package size: 12 * 9 * 4cm /
4.7 * 3.5
* 1.6in
Package weight: 84g / 3oz
Polybag package
Package List:
2 * Battery Safety Bag for DJI Spark