This car charger for DJI Mavic Pro is equipped with digital LED screen to show the real-time battery voltage of your car, which will help you detect the car battery and avoid damage or failing to start the car. And this charger has a USB port, you can charge your controller or phone too. Must-have for DJI Mavic Pro owners!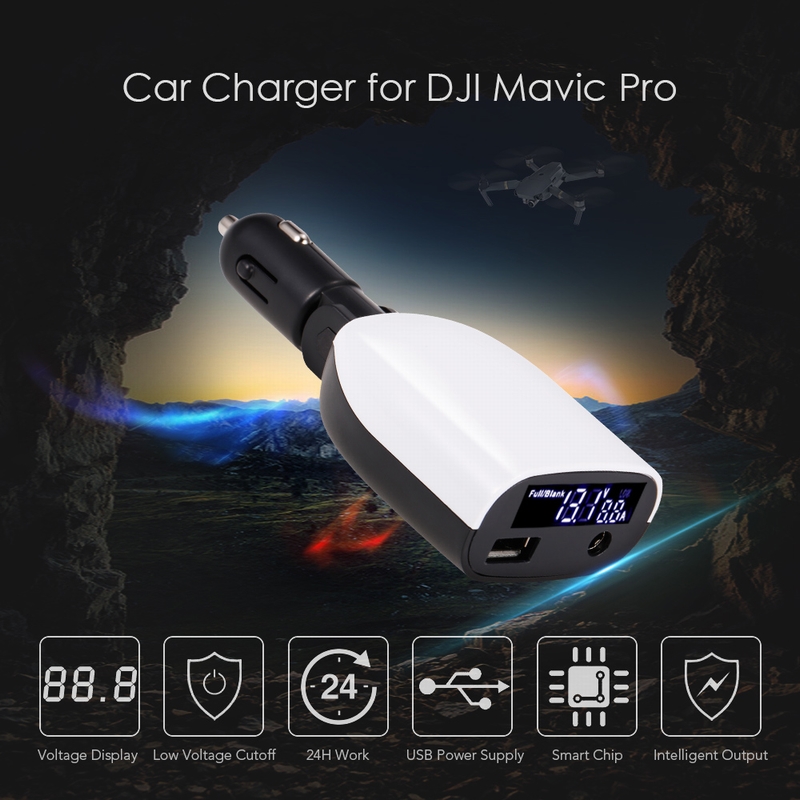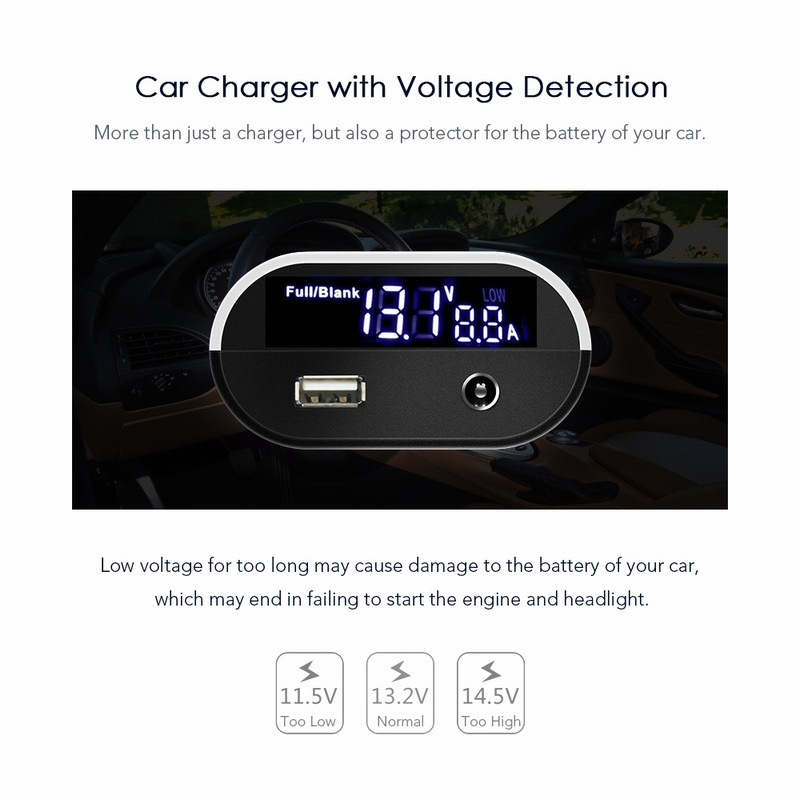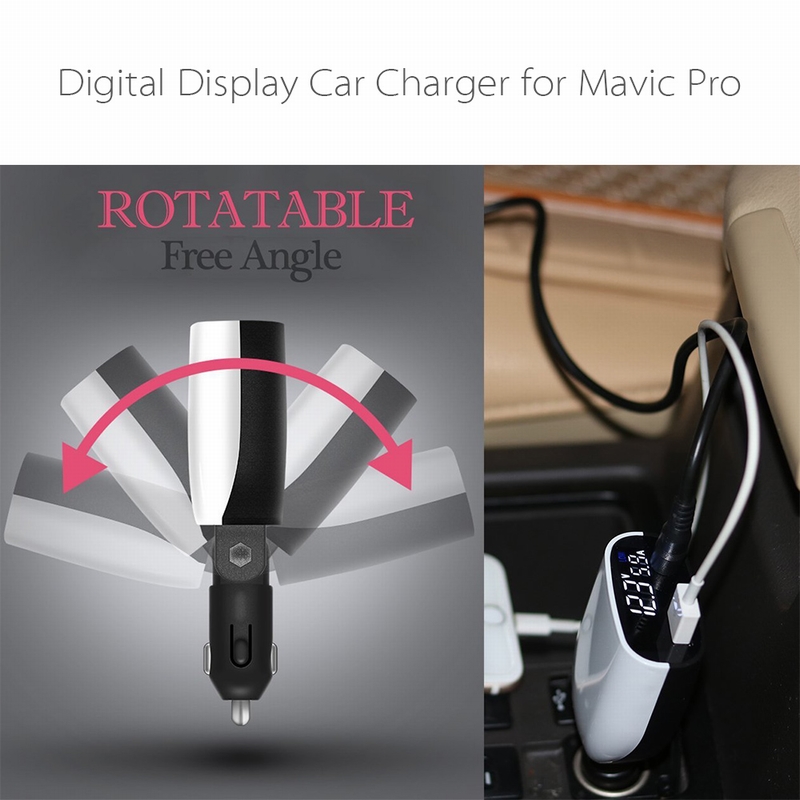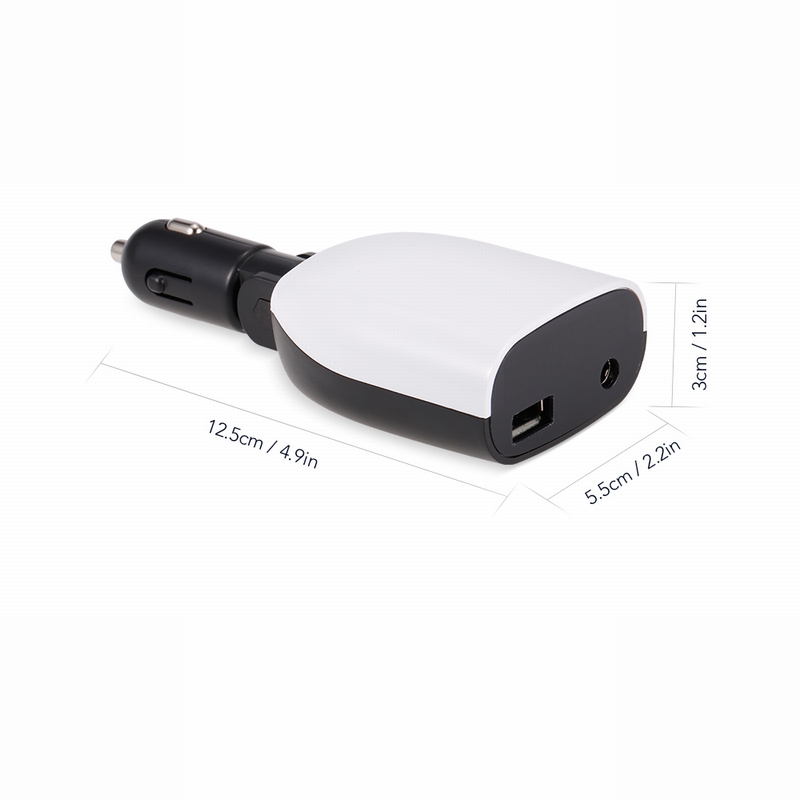 Features:
Dual output ports: one for battery and the other for controller, or for mobile devices.
Digital screen to monitor the charging status and car battery voltage.
Flexible 60 degree swiveling head pivot, perfectly fit for any car cigarette lighter.
Convenient: car charger can stay in lighter socket, no need to pull it off time to time.
Charging time for Mavic Pro battery: Approx. 50 Minutes.
Specifications:
Name: Mavic Pro Intelligent Car Charger
Charging Port: 1 * Battery port, 1 * USB port
Input: 12-16V
Output (Battery): 13.05V / 6A
Output (USB): 5V / 2A
Charging Temperature: 0-40℃
Charging Time: 50 minutes (approx.)
Item weight: 72g
The Detection Screen Instruction
1. Once device (Drone battery/controller, cellphone or other) connected to the car charger, voltage of the car battery will indicate on the screen. If voltage below 12V, there will be LOW warning on the screen, then car charger will cut the power and stop charging.
2. When device being charging, charging voltage and current will show on the screen, and also flashing with CHARGING.
3. When charging finished, screen will show FULL/BLANK.

NOTE: this USB charging port not recommended for mobile devices which with quick charge function.
Package information:
Package size: 13.4 * 7.4 * 4cm / 5.3 * 2.9 * 1.6in
Package weight: 134g / 4.7oz
General box package
Package list:
1 * Car charger
1 * Charging cable
1 * User manual