Fatshark high quality 5.8G circular-polarized antenna, can be used both at Tx antenna and Rx antenna, the feeder is very flexible, unbreakable.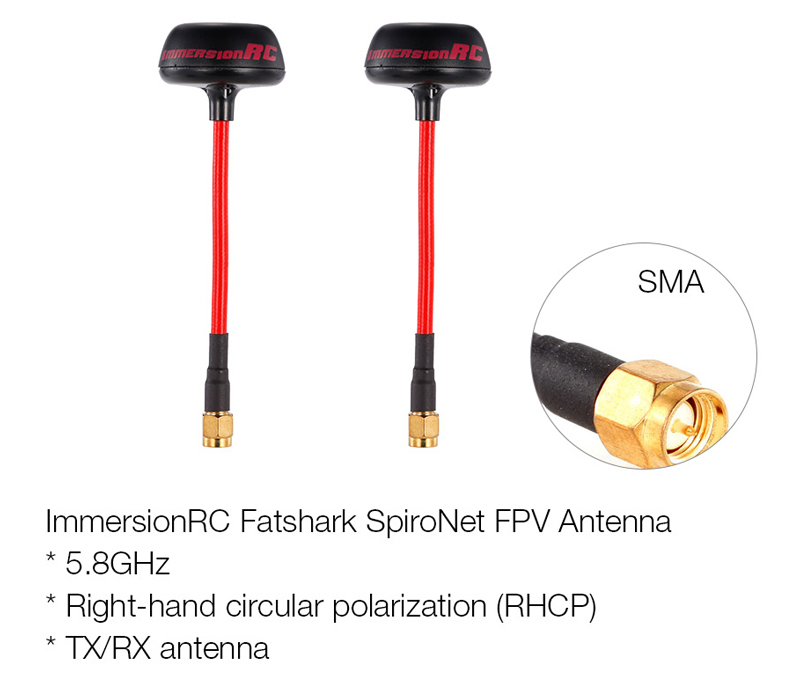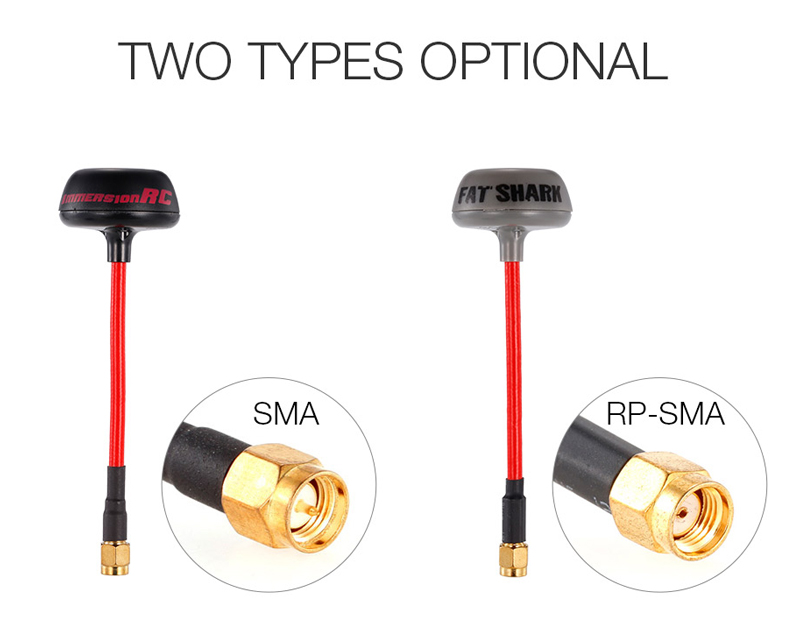 Features:
The new design is optimized in terms of radiation pattern and VSWR.
The skew planar wheel design gives you better range and performance in any orientation.
Include an improved wire stems (red) for greater rigidity, and there is now no differentiation between TX and RX.
Right-hand circular polarization or (RHCP) for 5.8GHz FPV use.
The hard case enclosure will protect your antennas.
The flexible cable ensures easy positioning for optimal performance.
The flexible cable can be bent at a 90 degree angle for goggles with horizontal SMA outputs.
Specification:
Item name: Fatshark SpiroNet 5.8GHz Antenna
Polarization: RHCP
Connector: SMA male (inner needle)
Antenna size: 110 * 33.5mm
Weight: About 12g
Package information:
Package size: 11 * 4.5 * 3.7cm / 4.3 * 1.77 * 1.45in
Package weight: 38g / 14.9oz
General box package
Package list:
2 * Antenna