RCD3007 is the most powerful thermal head driver, can be triggered by external trigger button or remote control to start the heat head power supply, the device can completely replace the traditional hand-held heat head, especially for the real machine, built-in heat engine ignition, Support cascade mode work, both through the receiver power supply, but also independent power supply, cascade mode to support any multi-cylinder engine.
This device can be controlled by specifying a free two- or third-order switch channel for the remote control. The device also has a thermal head detection, when the heat head is short or broken, the drive indicator light will have a corresponding prompt.
The device uses a microcontroller to achieve control logic, and the use of efficient synchronous rectifier chip and ultra-low resistance of the power device, the efficiency of up to 95%, so the heat is very small, can achieve manual, automatic, remote, half power , Full power drive and other functions. The device is a constant voltage of 1.4V output, according to the working conditions of the thermal head automatically adjust the output current to ensure that the heat head has the best working temperature, even in the heat head is completely submerged in the case of fuel, still able to maintain the normal temperature. The device also has a short circuit and overheating protection mechanism, do not have to worry about because the load (heat head) short circuit caused by equipment burned in the continuous use of the process if the temperature is too high, the system will enter the protection state, the temperature returned to normal continue working.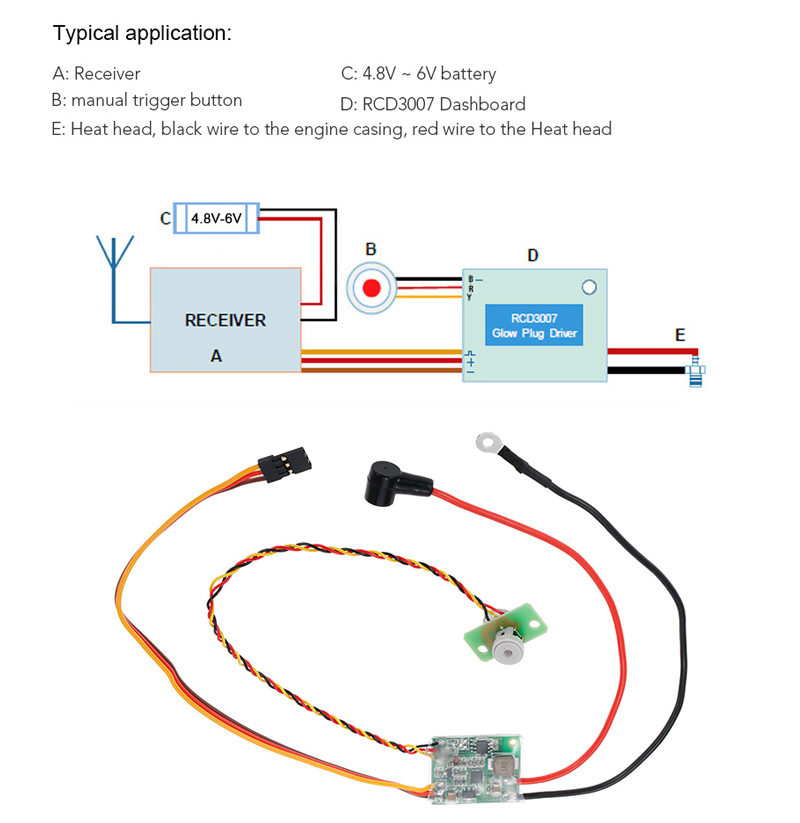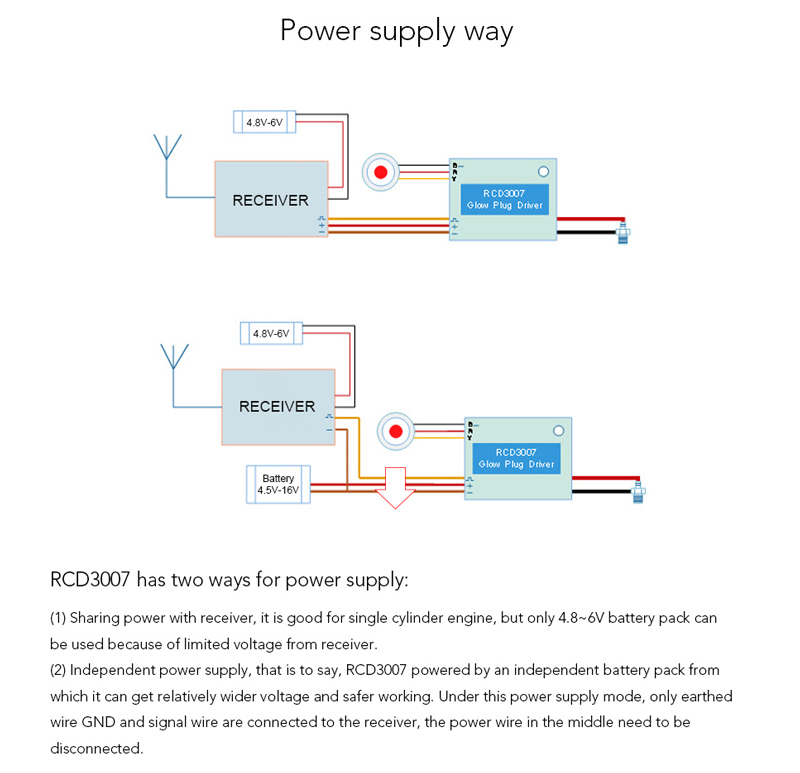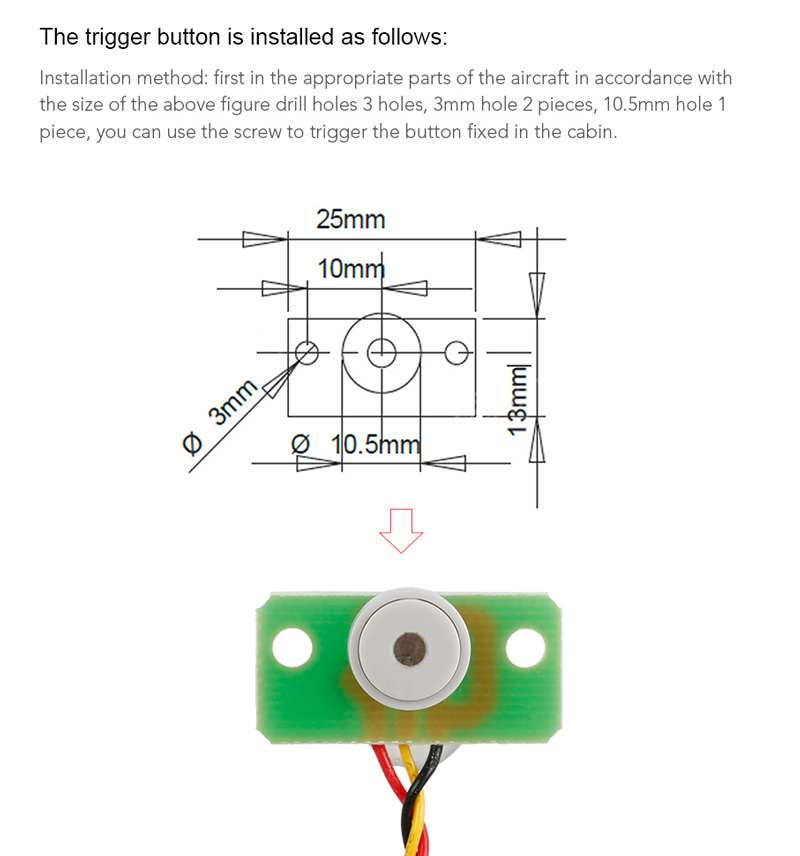 Features:
4.5V-16V automatically adapt
1.4V constant voltage, 6A maximum output
Manually, remote control, continuous trigger; 10 kinds of operation modes
Provide short-circuit protection and thermal protection
Heat head disconnection detection
Automatically adjust the output current depending on the load
Cascade operation can be any number of groups, for a multi-cylinder engine
Switch mode power conversion efficiency is higher than 96%
Ultra-light weight, only about 16g, can be installed directly on the aircraft
Trigger button with LED display, work status at a glance
Applications:
Use the Heat head engine fixed-wing
Use the Heat head engine helicopter
Use the Heat head engine Cars
Model aircraft with turbojet engine start
All other uses of Heat head engine occasions
Specifications:
Input voltage: 4.5V-16V
Weight: About 16g
Package Information:
Package size: 12 * 5 * 2cm / 4.7 * 1.96 * 0.78in
Package weight: 18g / 0.63oz
Poly bag package
Package List:
1 * RC Methanol Engine Ignition RCD3007