Falcon 210 is a fantastic racing drone with a graceful streamlined appearance and excellent performance, adopts 5.8G real time image transmission technology. Equipped with F3 flight controller, the drone is more suitable for racing. Every motor adopts progressive manufacturing technique, strong power, stable locked provide safety protection for fierce flight. Besides, the OSD module brings you newest convenient interactive experience.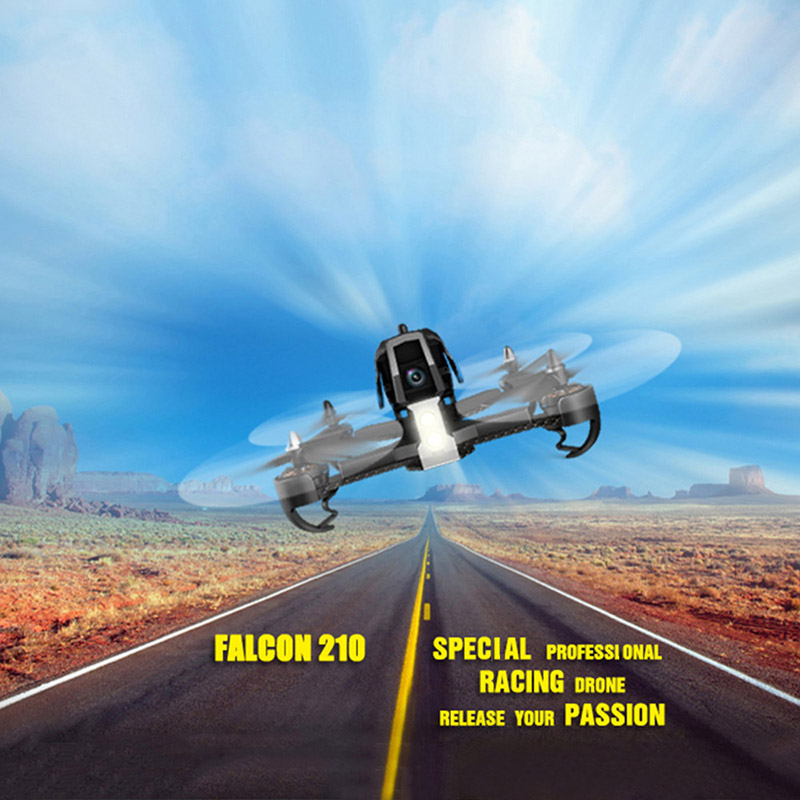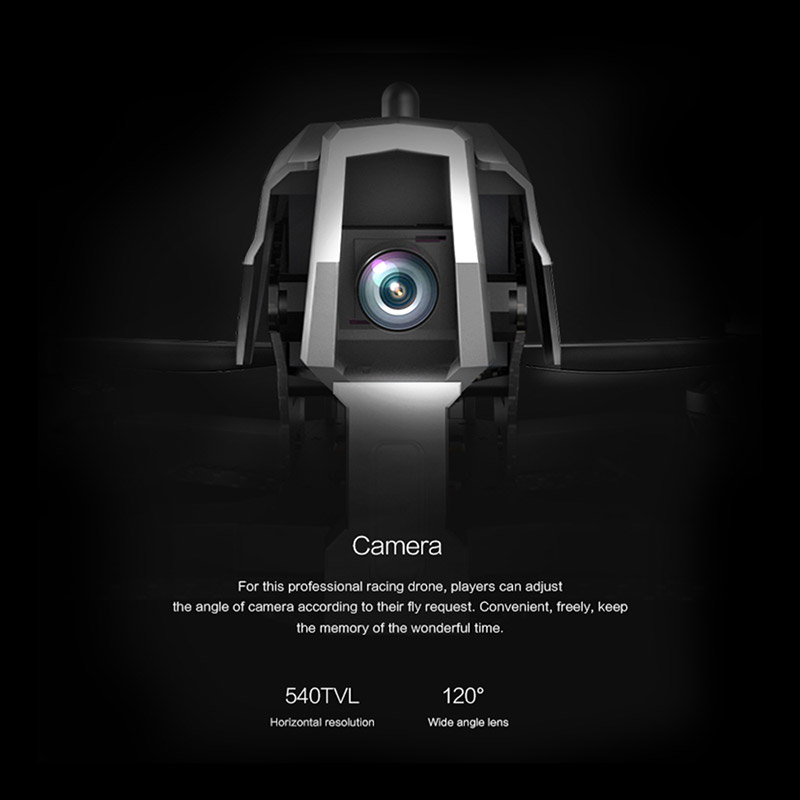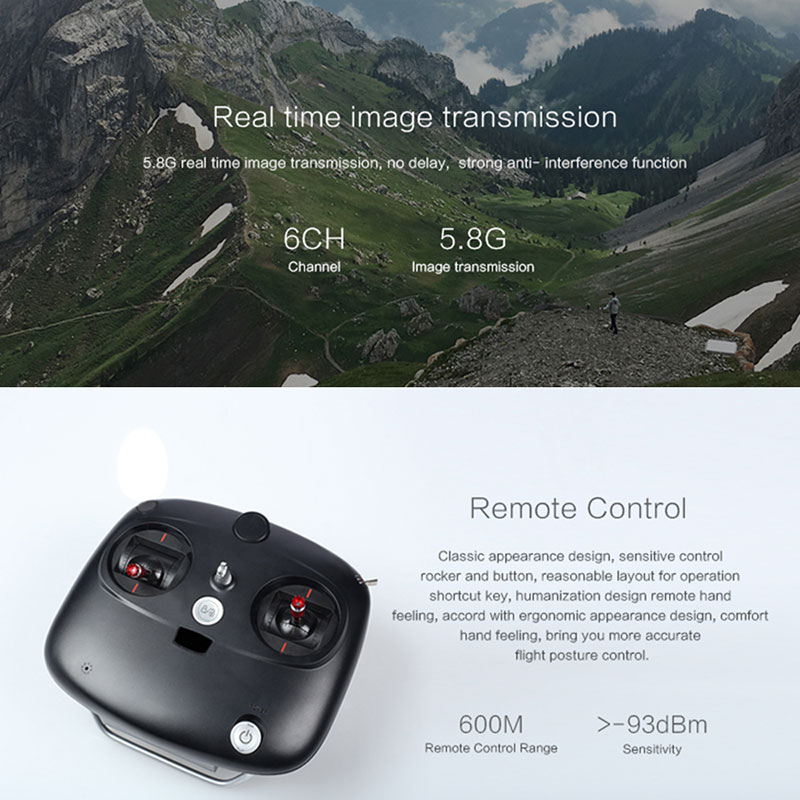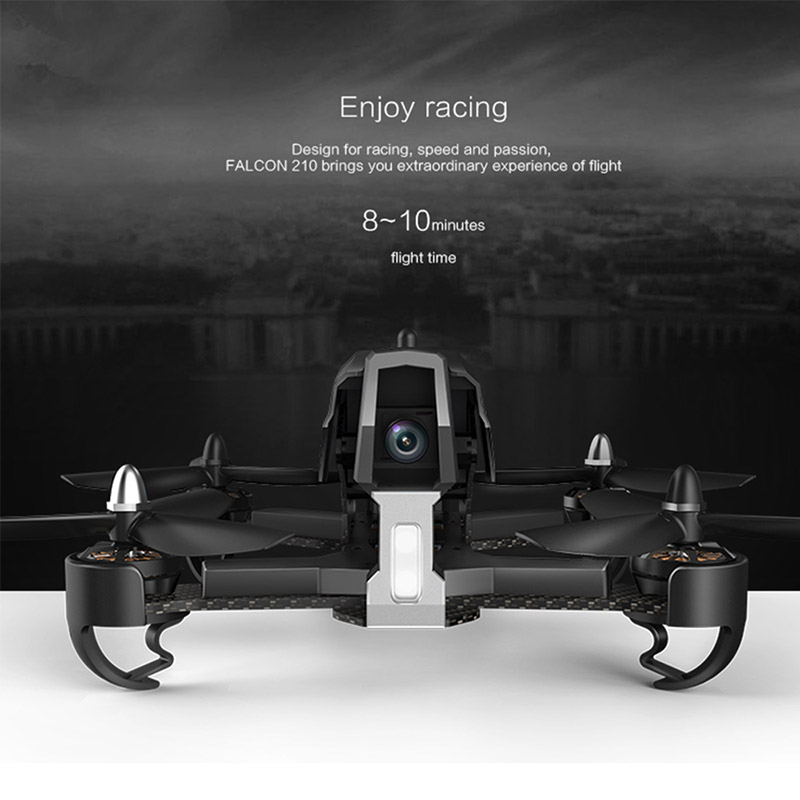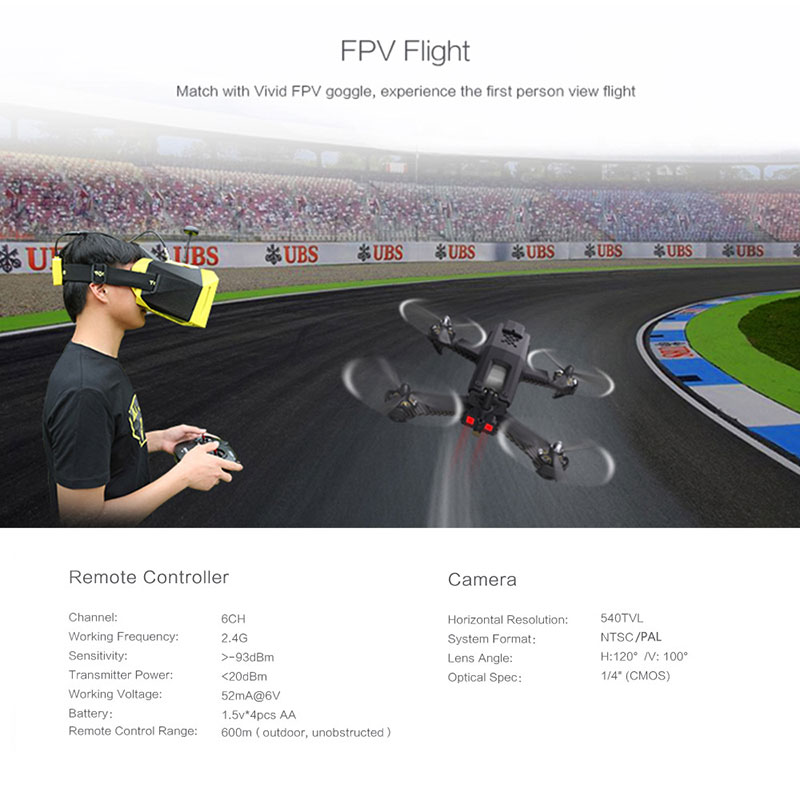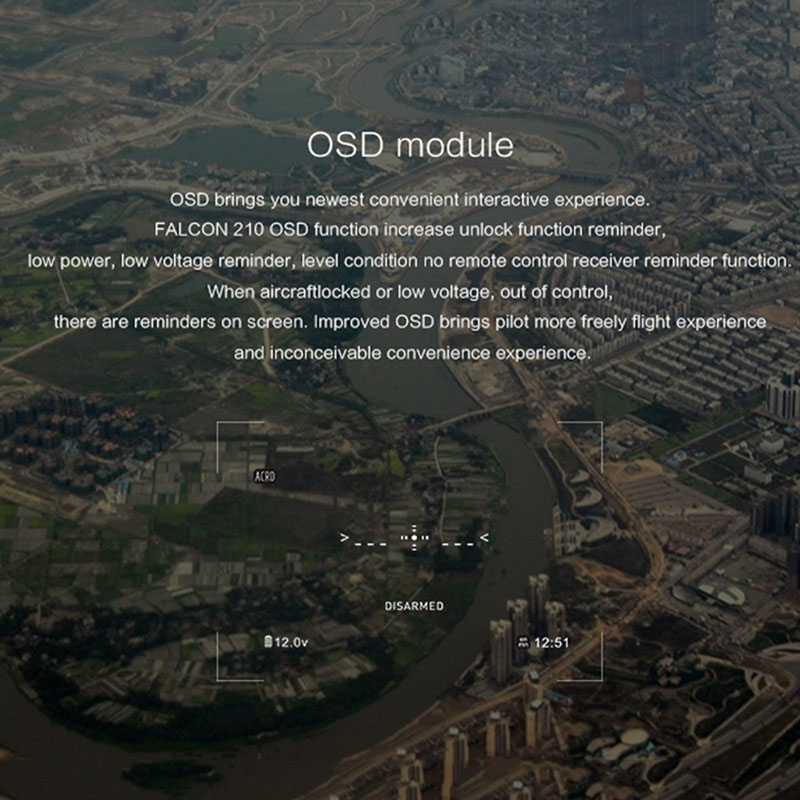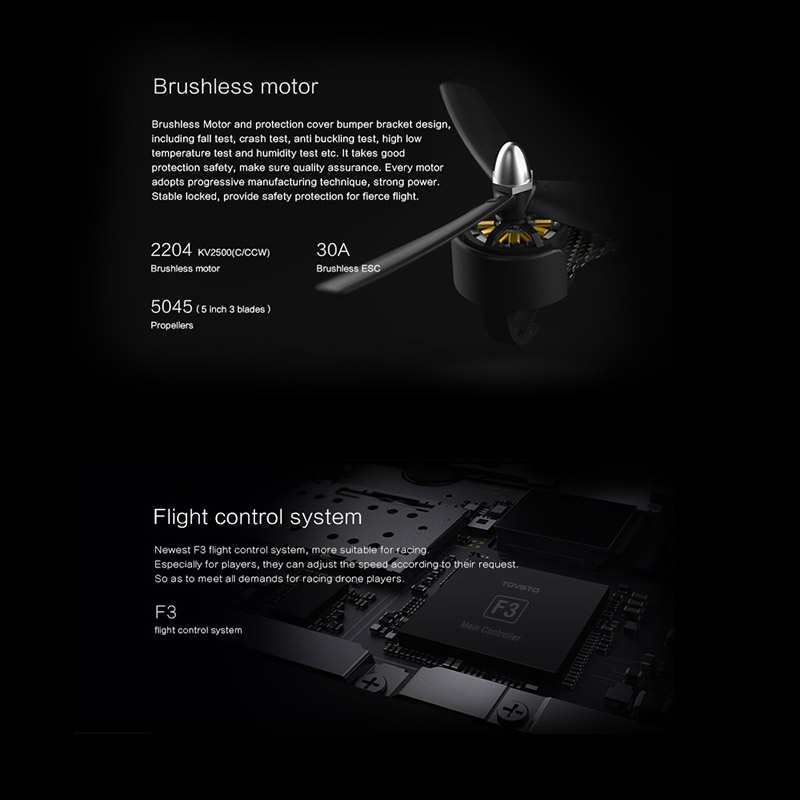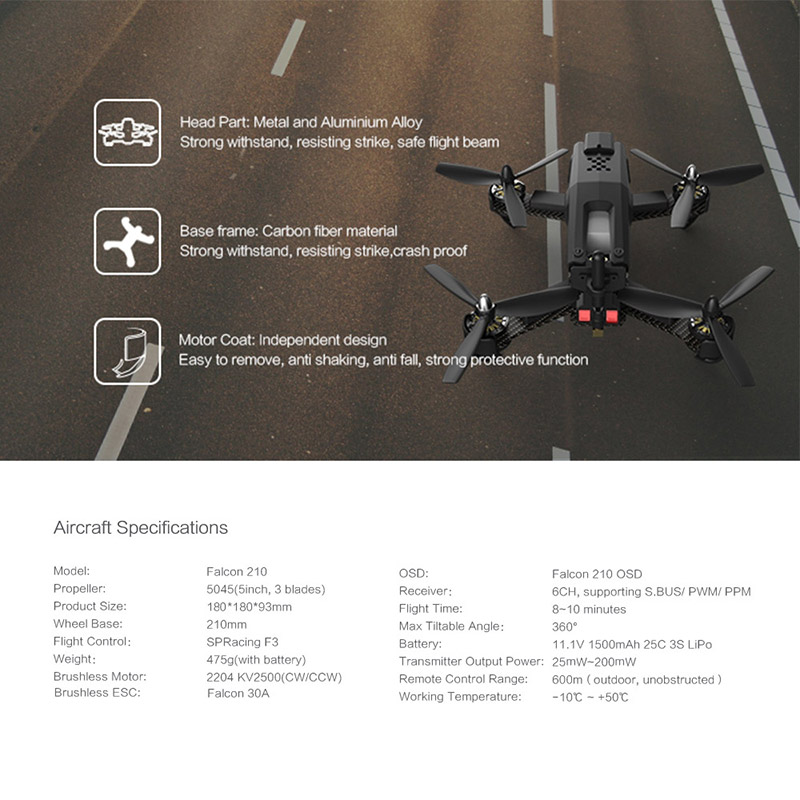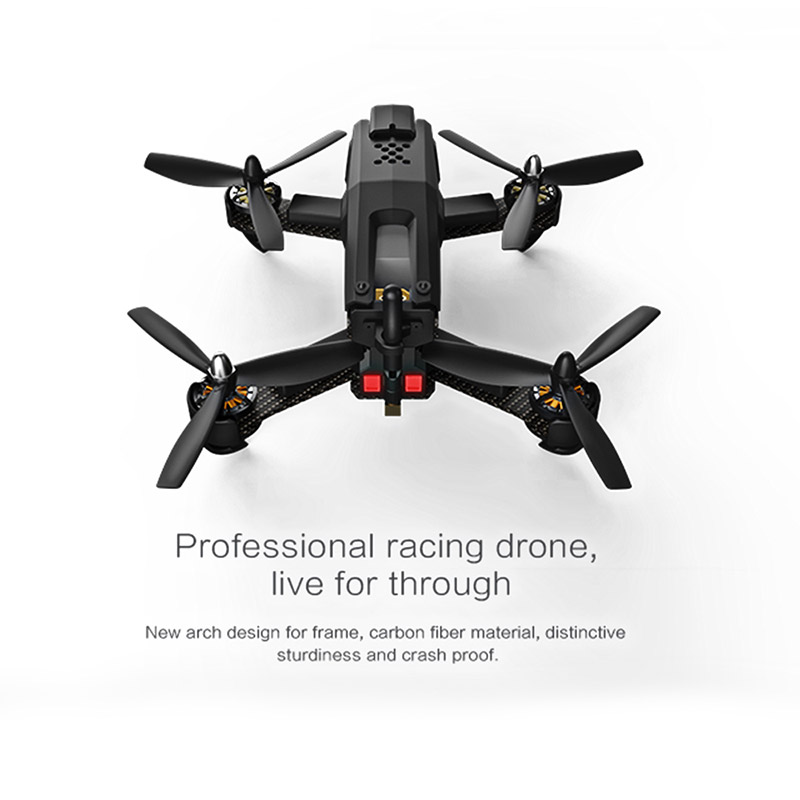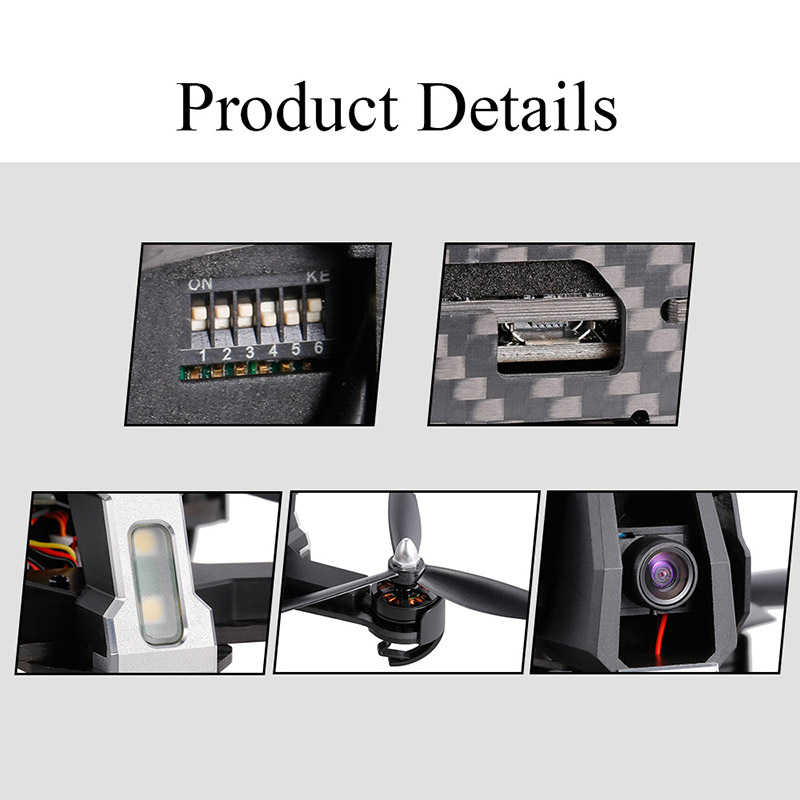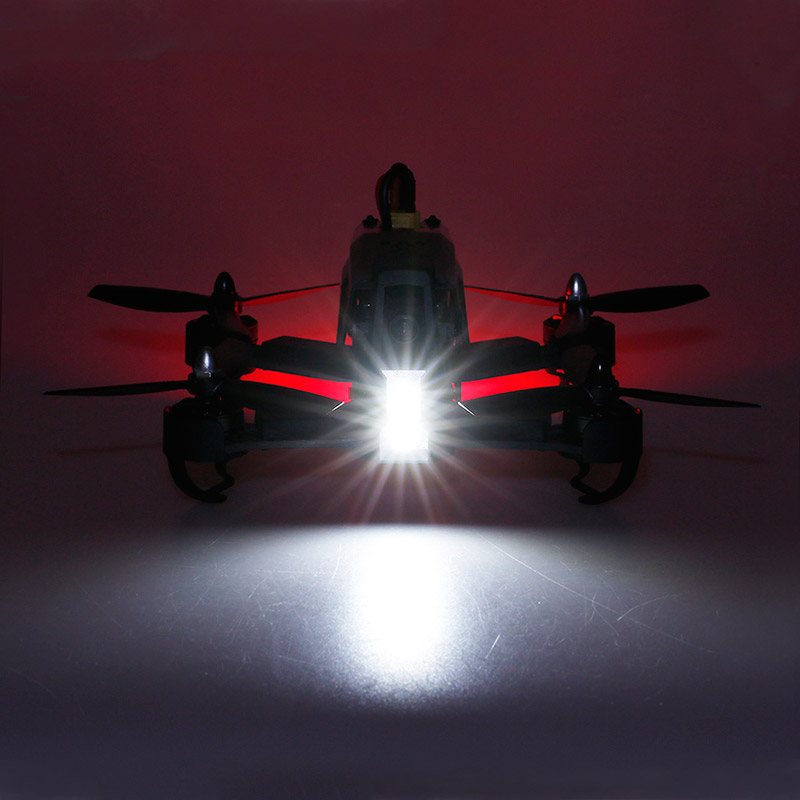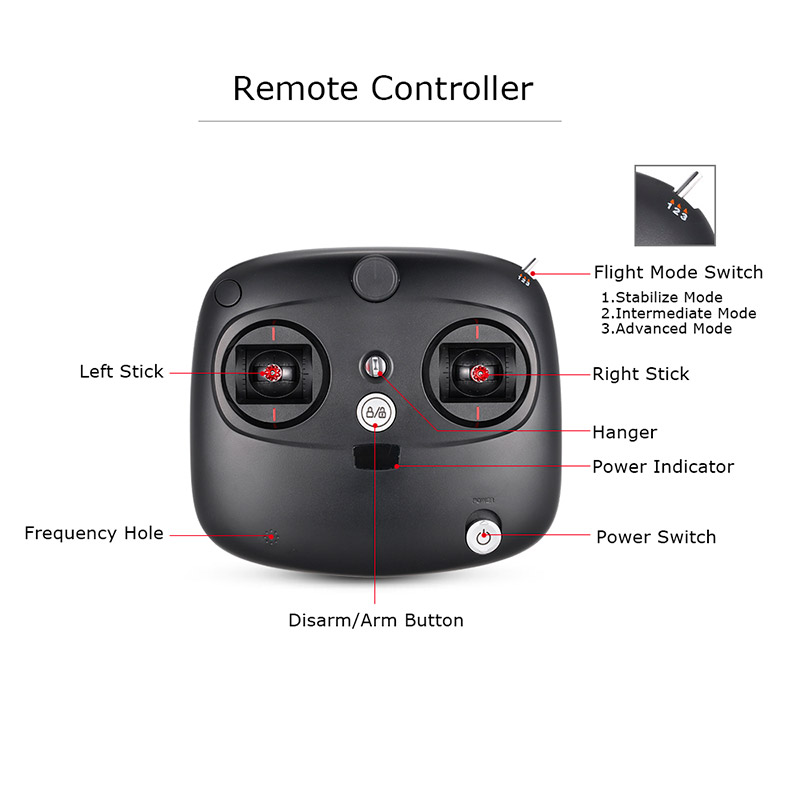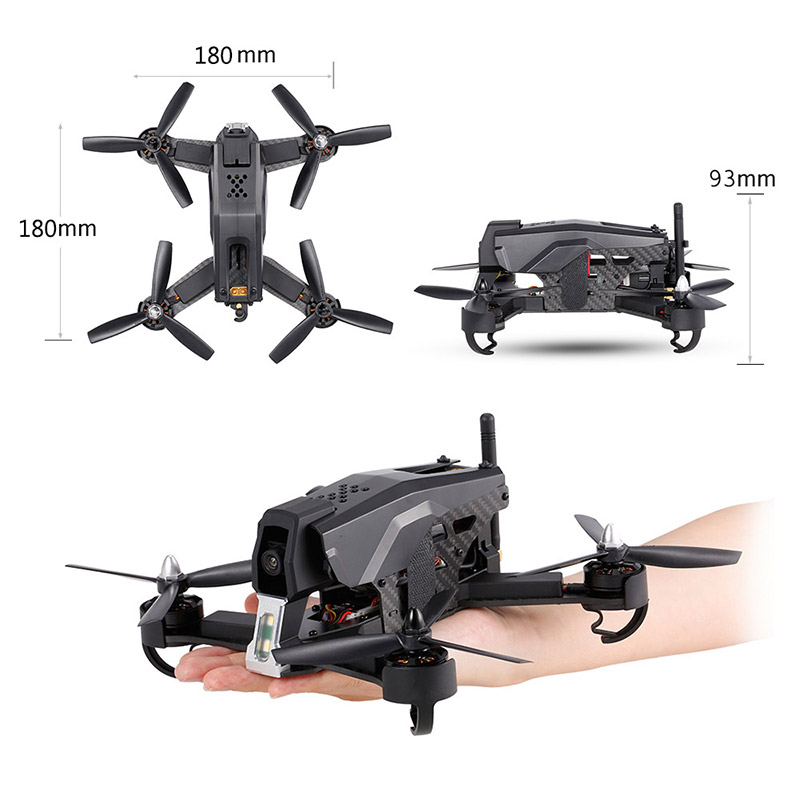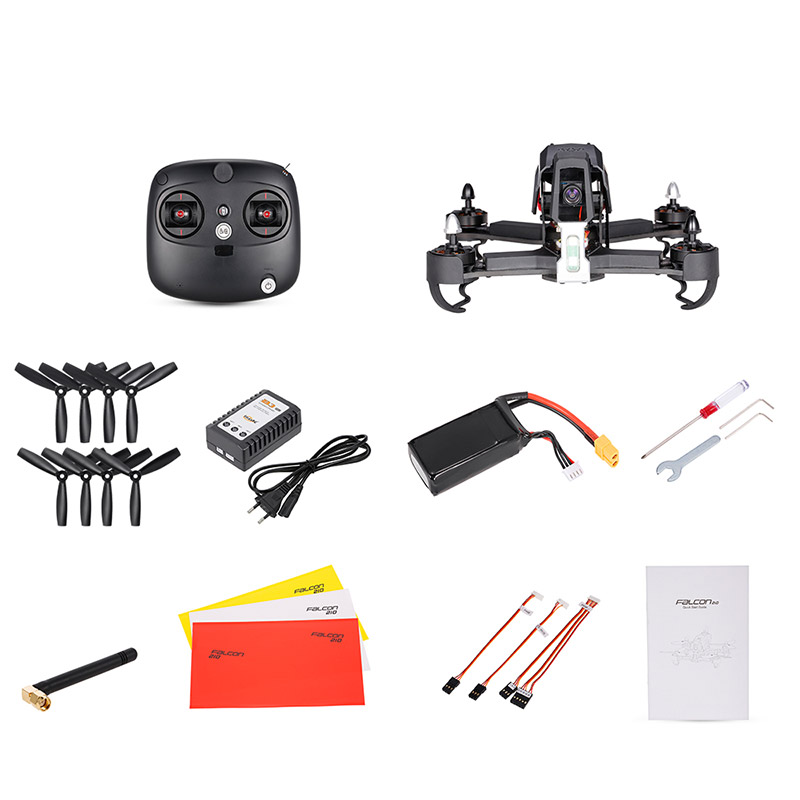 Features:
The racer body is created using CFP for outstanding crash survivability.
Modern industrial and modular design, improves the product performance and permit easy maintenance and upgrades.
Advanced 5.8GHz live video and OSD system, for an unforgettable visual FPV experience.
The Falcon 210 employs a modern flight control system for acrobatic flight routines such as roll, flip and race course moves.
Falcon 210 features 3 useful flight modes: STABILIZE/INTERMEDIATE/ADVANCED flight modes.
Colorful and bright LED light make sure a wonderful flying for you at night.
Specifications:
Aircraft
Model NO.: S2-210
Product name: Falcon 210
Flying weight: 475g (with battery)
Dimension: 180 * 180 * 93mm
Wheelbase: 210mm
Propeller: 5045 (5 inch, 3 blades)
Flight time: 8-10mins
Max. tiltable angle: 360°
Brushless ESC: Falcon 30A
Battery: 11.1V 1500mAh 25C 3S LiPo
Battery size: 70 * 34 * 20mm
Brushless motor: 2204 KV2500(CW/CCW)
OSD: Falcon 210 OSD
Receiver: 6CH, supporting S-BUS/PWM/PPM
Flight control: SPRacing F3, supporting CLEANFLIGHT Xaircraft configuration
Image transmission: 5.8G real-time transmission, supporting audio, 40 frequency points
Transmitter output power: 25mW-200mW
Working temperature: -10℃~+50℃
Remote controller
Channel: 6CH
Working frequency: 2.4GHz
Sensitity: >-93dBm
Transmitter power: <20dBm
Working voltage: 52mA@6V
Battery: 4 * 1.5V AA batteries
Remote distance: 600m (outdoor, open space)
Camera
Horizontal resolution: 540TVL
System format: PAL/NTSC
Lens angle: H:120°/V:100°
Optical Spec: 1/4"(CMOS)
Notice:
Falcon 210 is recommended for pilots, 14 years or older, with RC hobby experience.
Only fly this racer in dry weather, with low wind, please do not fly in rain or heavy foggy conditions.
Always keep at least 10 feet distance to the aircraft when armed, to avoid injury from high-speed propellers on the ground or during flight. Always disarm before handing the aircraft.
Do not fly close to high-voltage power lines, cellphone towers, or radio towers, as these may disrupt your control signal.

Charge the battery:
Connect the power-cable to the wall-outlet, the B3 charger always accept voltage from 100V to 240V.
Insert the lipo battery balance plug into the B3 charger.
During charging, the LED lights will be solid red. When charging is completed, the LED lights will be solid green.
When the RED LED lights flash, there may be something wrong with charger or battery, so please stop charging.
Package Information:
Package size: 44 * 24 * 12cm / 17.3 * 9.4 * 4.7in
Package weight: 1609g / 3.55lb
Brand box package
Package List:
1 * Racing Drone
1 * Remote Controller
8 * Propeller
1 * 11.1V 1500mAh LiPo Battery
1 * Battery Charger
1 * Screwdriver
1 * Antenna
1 * Wrench Set
1 * S-BUS Cable
1 * PPM Cable
1 * PWM Cable
1 * Instruction Manual
4 * Sticker