Original imaxRC A3 compact charger for 6-9.6V (5-8) NiMH RC battery, with TAMIYA plug.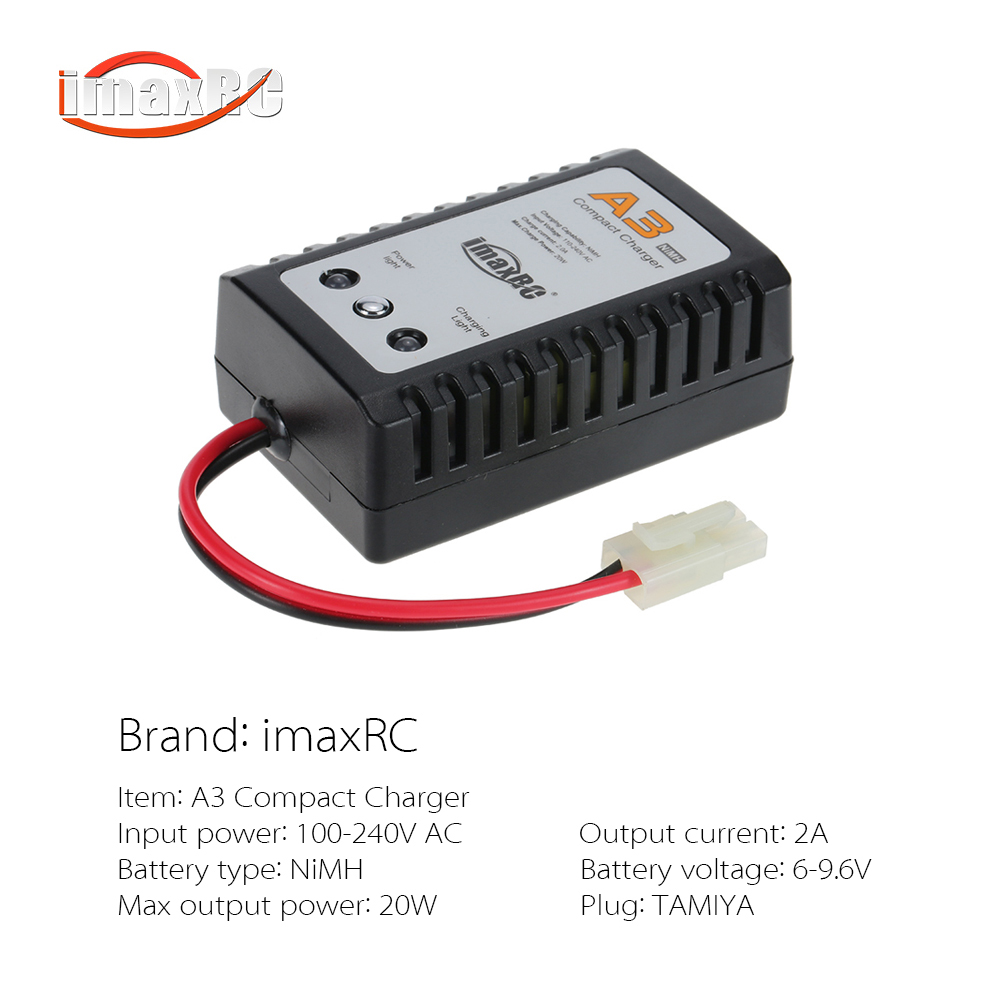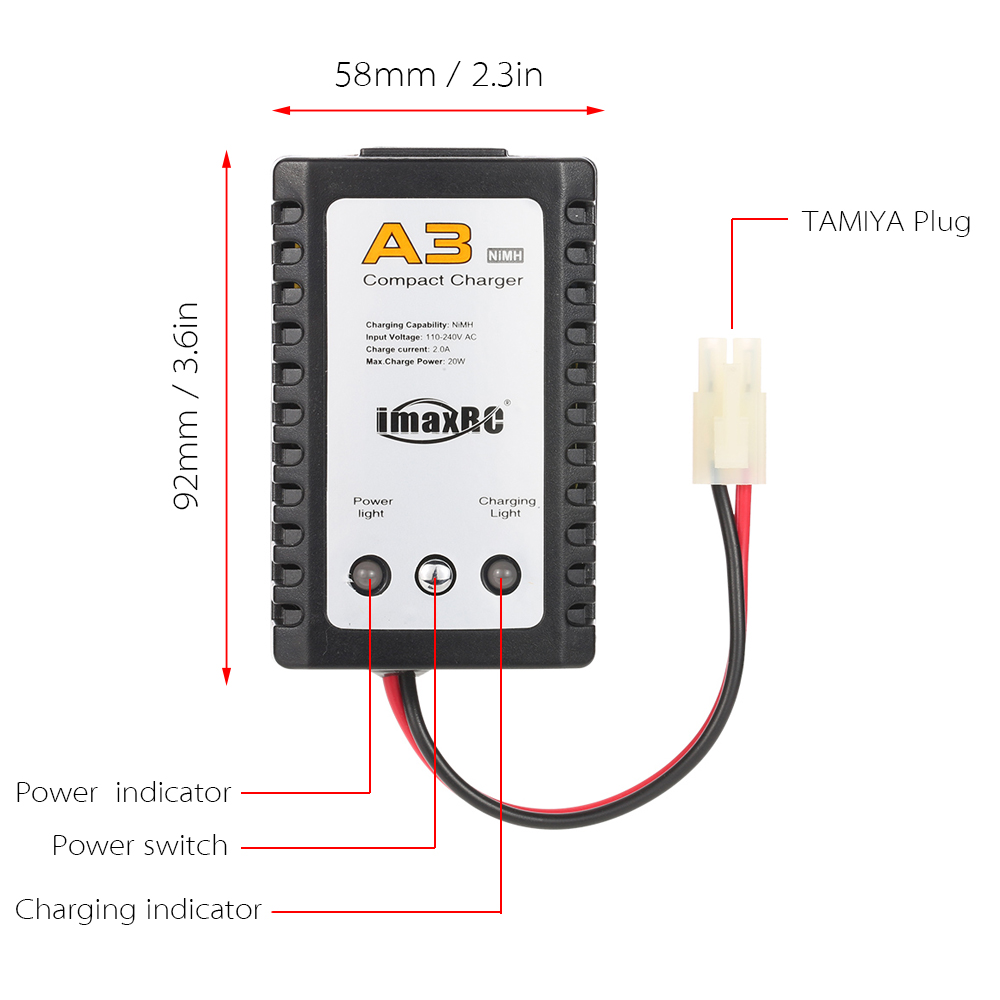 Features:
110-240V AC power input.
Charges NiMH batteries with up to 2A charge current.
Battery charger for charging 6-9.6V (5-8) NiMH batteries.
High quality, safe and durable.
With LED lights to indicate.
With TAMIYA plug.
Specifications:
Brand: imaxRC
Input voltage: 110-240V AC
Charge current: 2.0A
Max.Charge Power: 20W
Suitable for: 6-9.6V (5-8) NiMH batteries
Plug: TAMIYA Plug
Item weight: 162g
Caution: This unit is suitable for NiMH battery only. Never leave the charger unsupervised while is power on.
Package information:
Package size: 12 * 8 * 6.9cm / 4.7 * 3.1 * 2.7in
Package weight: 200g / 7oz
General box package
Package list:
1 * imaxRC A3 NiMH Charger
1 * Power Cable
1 * User Manual