GoolRC B6 is a high-performance, micro processor control charge/discharge station with various connectors suitable for many types of batteries. Battery management monitor the voltage of individual cell. And multi-functional protections can guarantee the maximum safety. The max circuit power is 50W and max charge current can reach to 5A.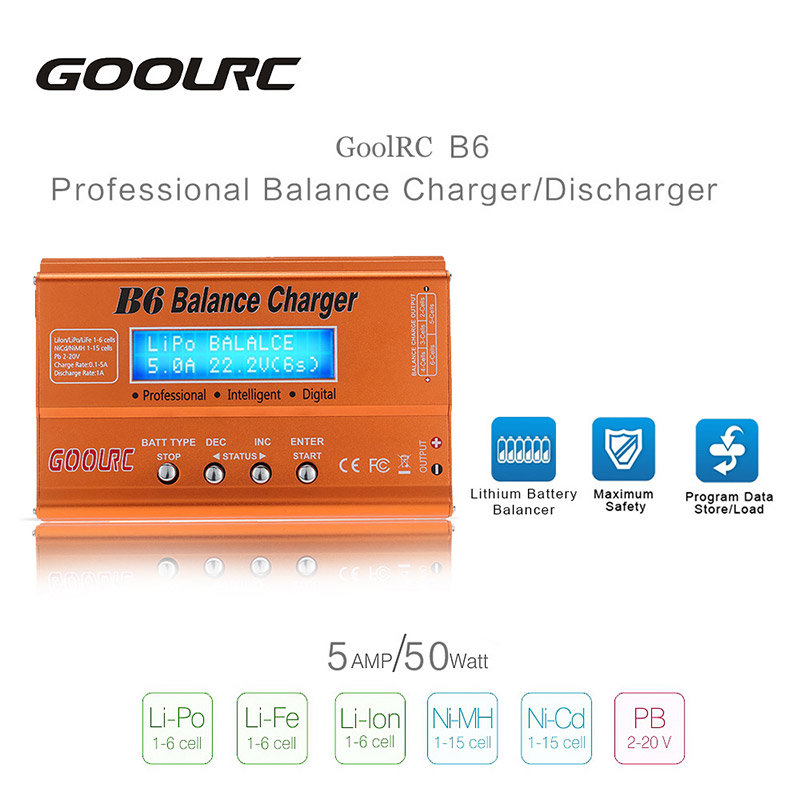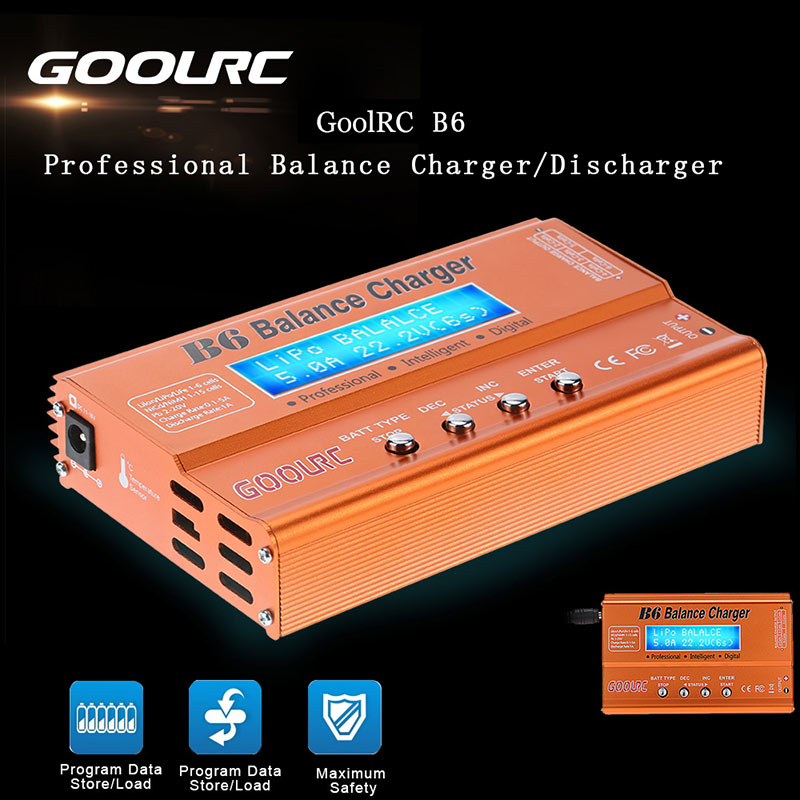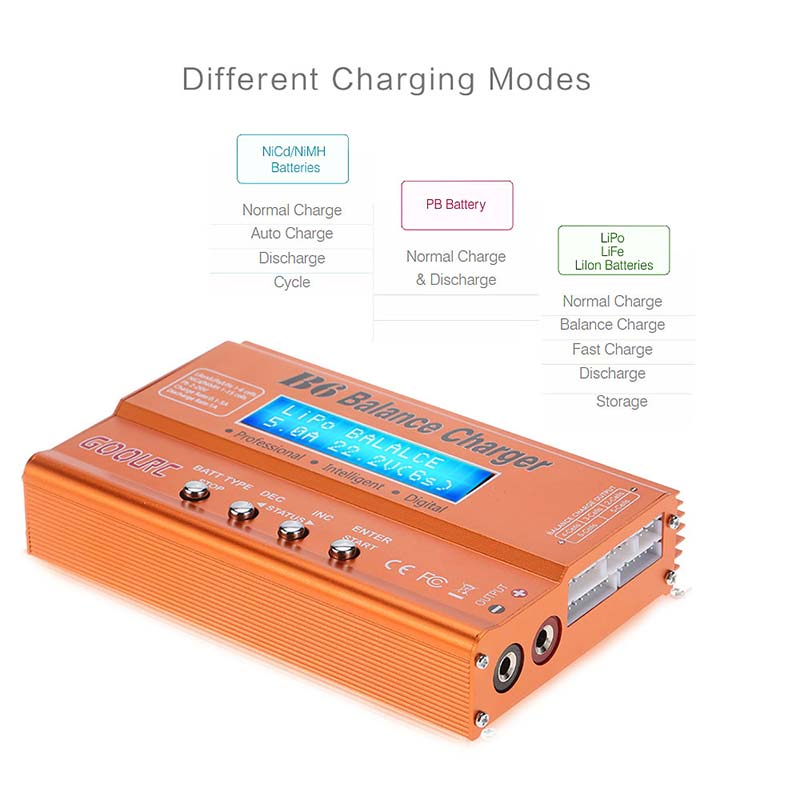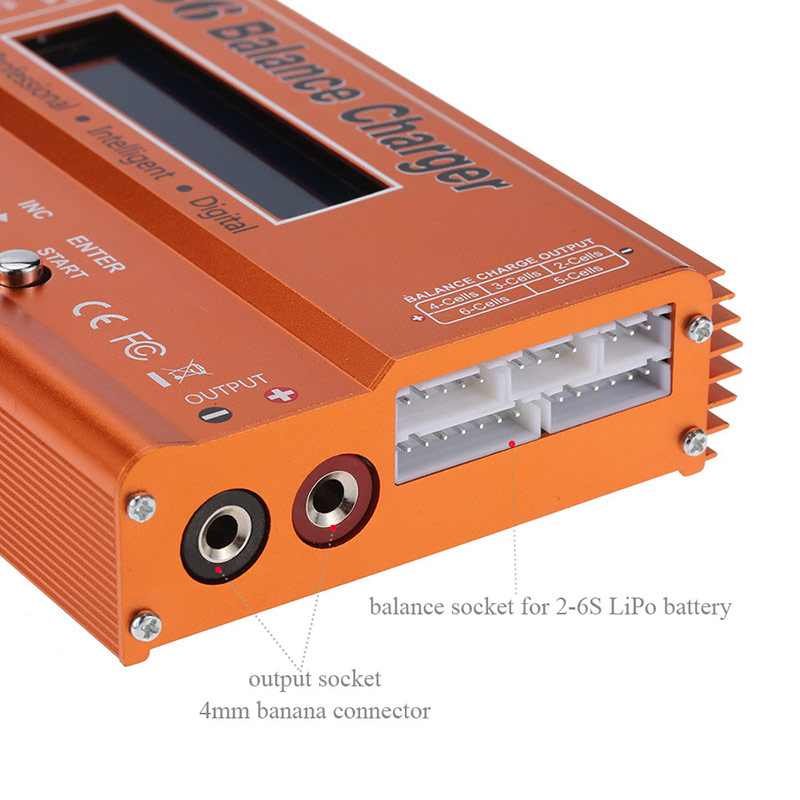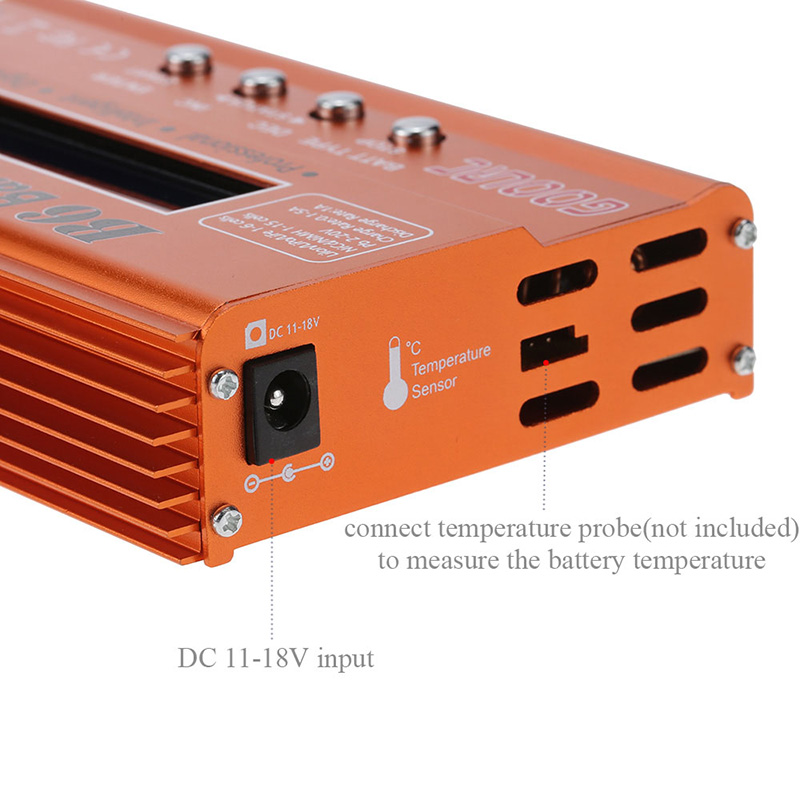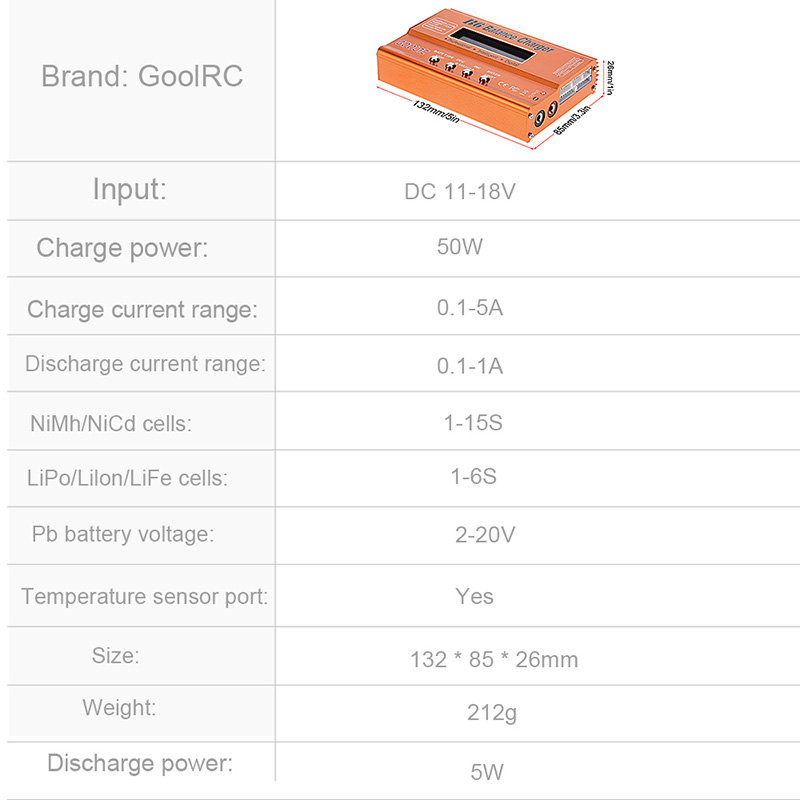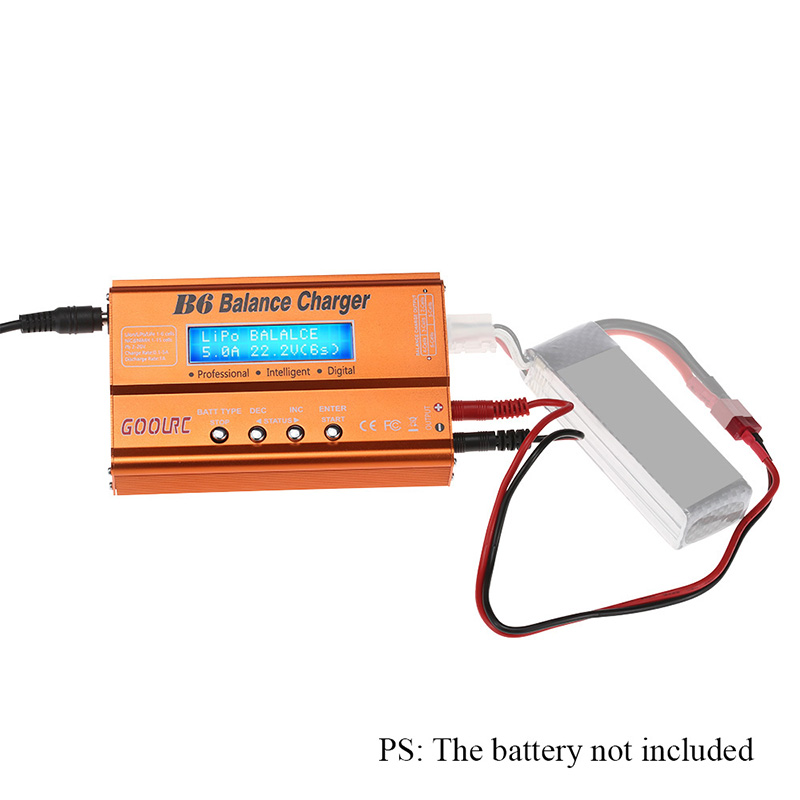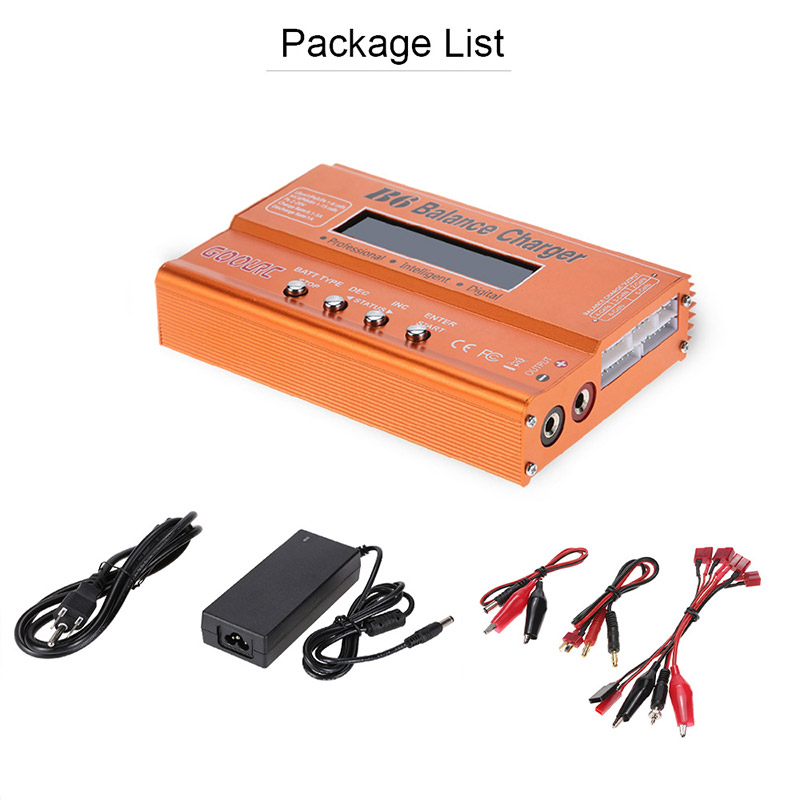 Features:
Maximum safety
Delta-peak sensitivity
Capacity limit, processing time limit, temperature limit, input power monitor
Microprocessor controlled
High-power and high-performance circuit
Monitoring the voltage of individual cell
Various connectors to charge different batteries
Rapid charger for NiCd NiMH Li-polymer Li-ion Pb batteries
Separate voltage detector for balance charge mode
AC-DC adapter is included
Specifications:
Brand: GoolRC
Model: B6
Input: DC 11-18V
Circuit power: 50W (max charge), 5W (max discharge)
Charge current range: 0.1-5A
Discharge current range: 0.1-1A
NiMh/NiCd cells: 1-15S
LiPo/Lilon/LiFe cells: 1-6S
Pb battery voltage: 2-20V
Temperature sensor port: Yes
Size: 132 * 85 * 26mm
Weight: 212g
Warning:
Never use the charger unsupervised!
This unit will emit heat during discharging process.
Operate the charger in well cooling and ventilated place.
Package Information:
Package size: 20.8 * 16.2 * 5.5cm / 8.2 * 6.4 * 2.2in
Package weight: 636g / 1.4lb
Brand gift box package
Package List:
1 * GoolRC B6 Balance Charger
1 * DC Cable with Alligator Clip Charging Connector
5 * T Plug Charging Cable
1 * AC/DC Adapter