This CF BDB Tiny Brushed Motor Driver Board is specially designed for Naze32 SPRACINGF3 Skyline32 and other flight controllers. This driver board can be used both on quadcopter and hexacopter. It's perfect for you to use your brushless flight controller on a coreless quadcopter or a indoor racing drone with brushed motors.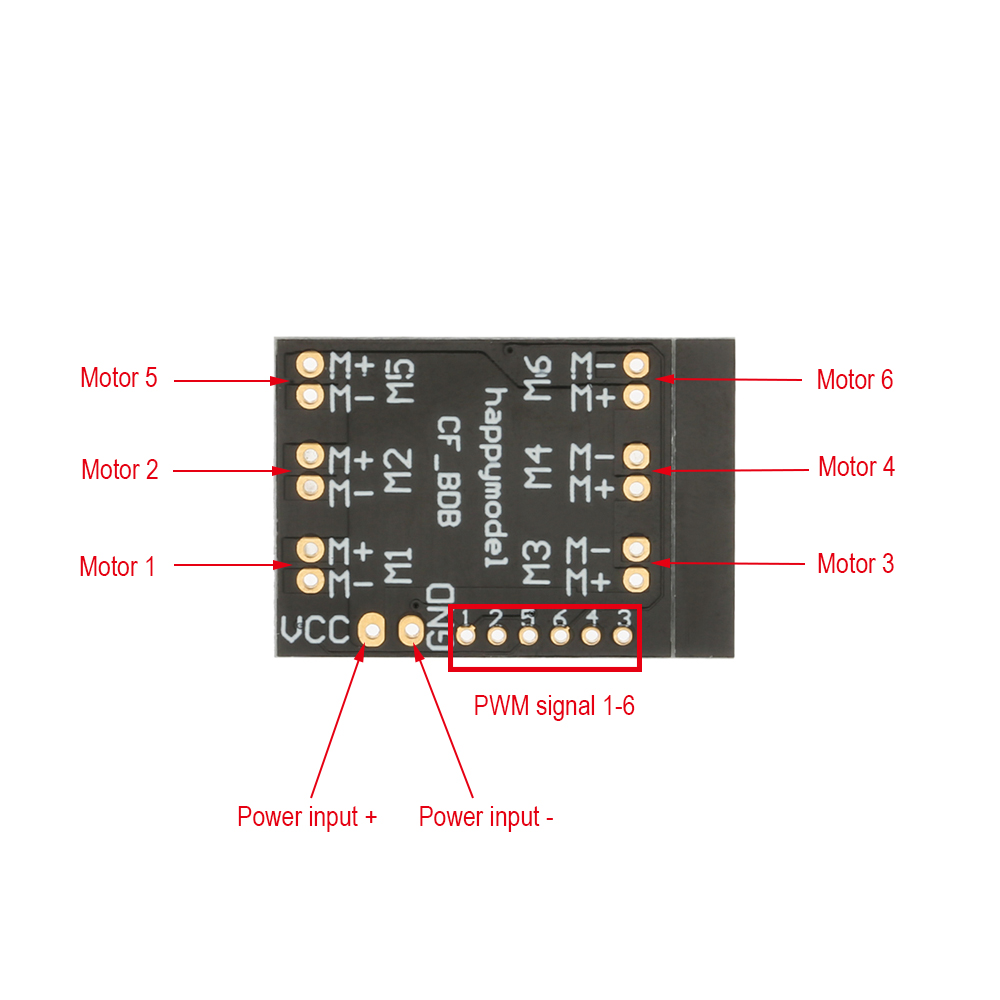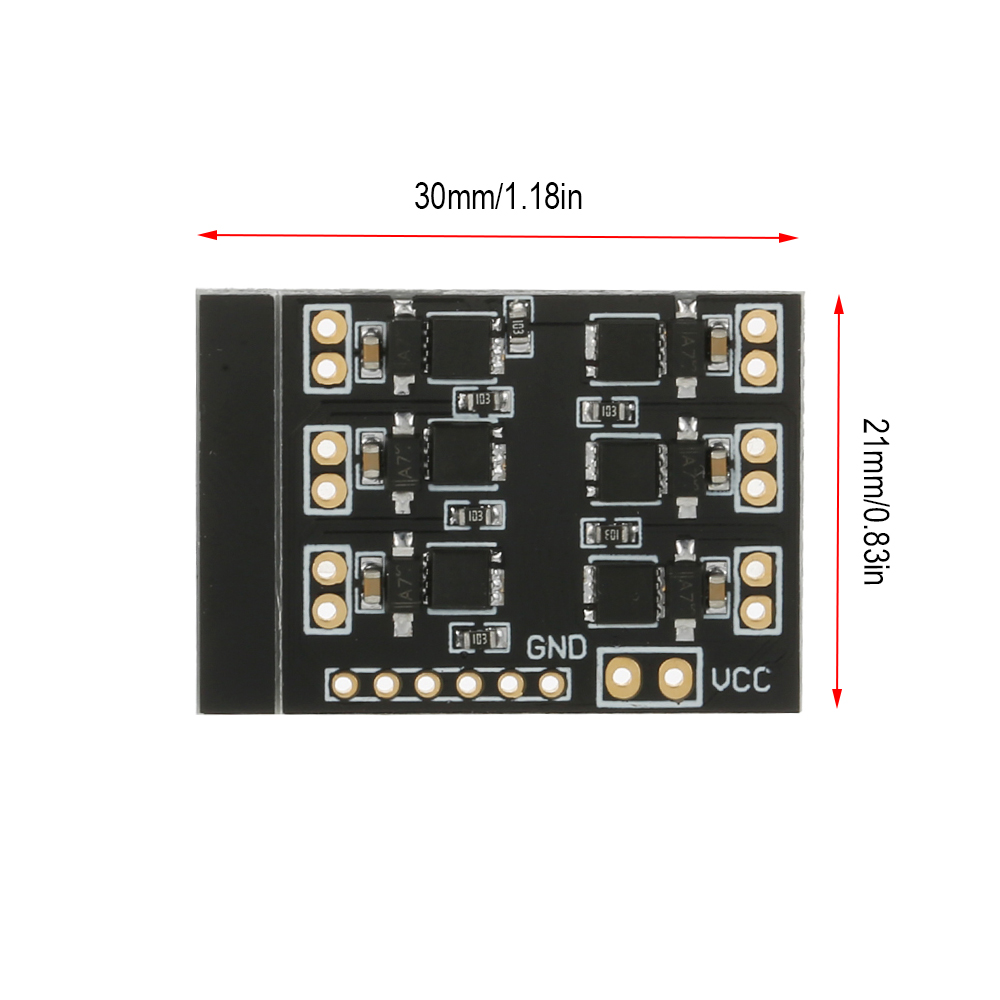 Features:
Mini and lightweight.
High-end electronic components, features high quality and durable.
Support for the brushless flight controller based on Cleanflight, such as Naze32, SP RACING F3 and Skyline32.
Support for 6-way output, can be used on hexacopter and quadcopter.
Large current MOS transistors, operating current of up to 10A for each output.
Support of all the coreless motor, including 1020 coreless motor.
Specifications:
Input power: 1S / 2S (4.2V / 8.4V)
Maximum output current: 10A each motor
Motor support: All coreless motor, including 1020 coreless motor
Item dimension: 30 * 21 * 2mm
Item weight: 1.9g
There might be deviation due to manual measurement.

Note: If the motors start immediately when power on, type "set motor_pwm_rate=1000" enter, then type "Save" enter in the CLI of CF software.
Package information:
Package size: 4 * 3 * 0.3cm / 3.4 * 3.2 * 0.4in
Package weight: 3g / 0.09oz
Polybag package

Package list:
1 *
CF BDB Tiny Brushed Motor Driver Board