This Naze32 Brushed Flight Controller with DSM2 receiver is developed on the basis of 6DOF Naze32, which is compatible with CleanFlight firmware. This mini brush flight controller is designed for mini racing drone, can be applied on both quadcopter and hexacopter. With built-in DSM2 receiver compatible with DSM2 transmitte such as Spektrum and customized Walkera D7E and D10.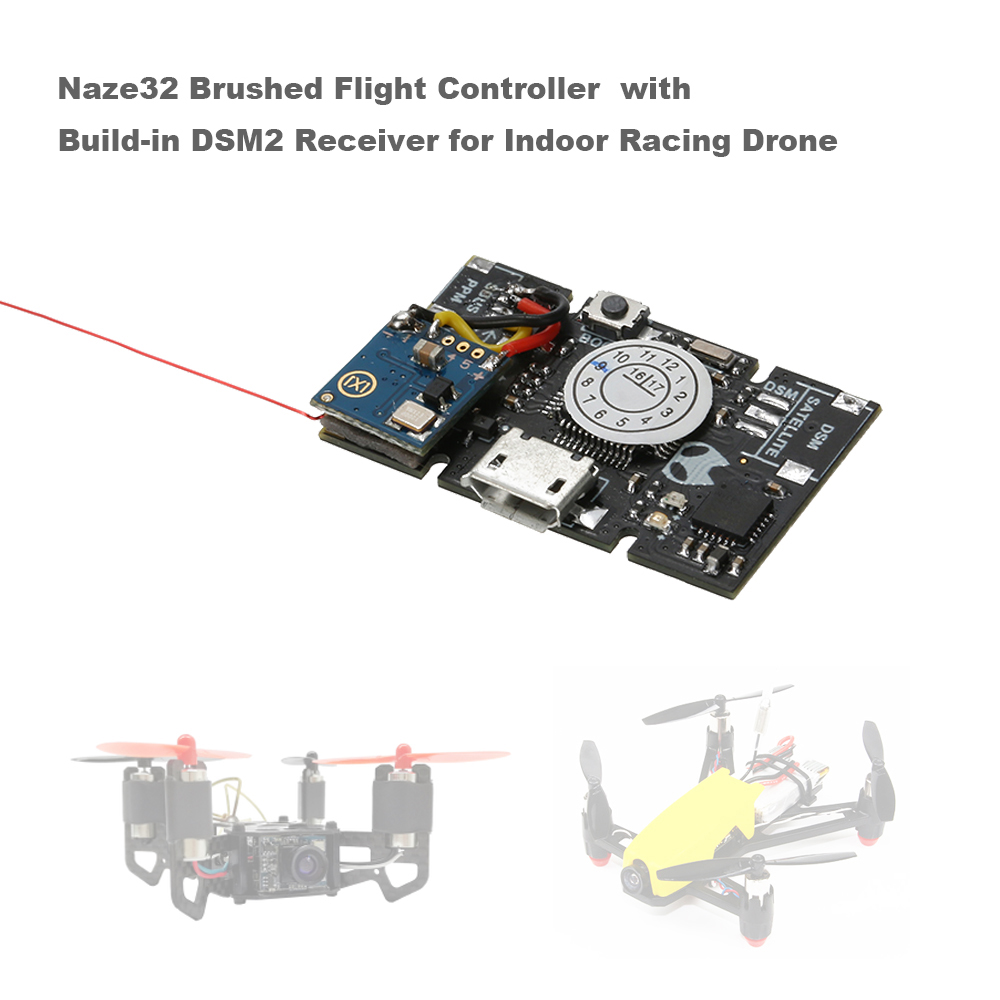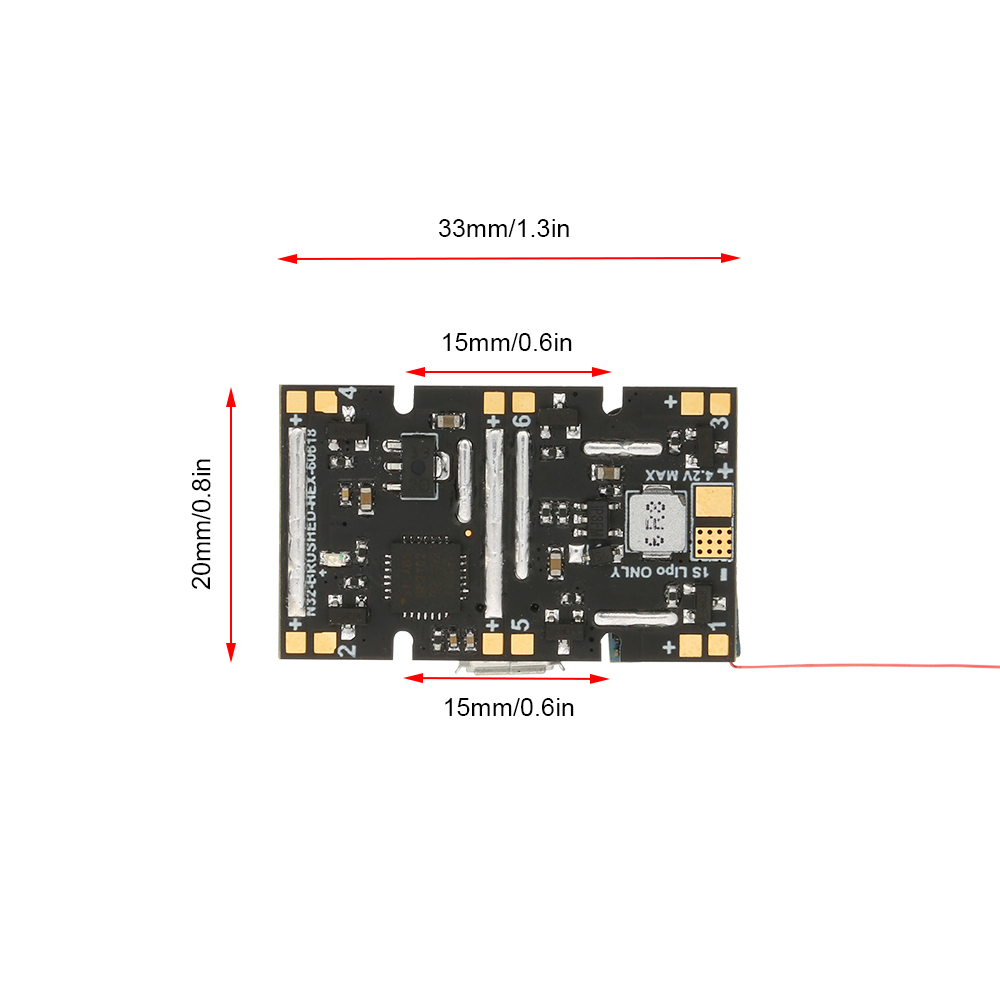 Features:
Super mini and lightweight, only weighs 4g.
Fine workmanship, high-end electronic components feature great quality.
Built-in ultra small DSM2 receiver, no need for extra receiver and minimize the weight.
Support for quadcopter and hexacopter.
Naze32 Brush is a 32 bit brush flight controller developed out of the Naze32.
Specifications:
Software: Cleanflight Configurator
Firmware: Alienflightf1 / Naze
Input power: 1S (4.2V)
Max output current: 6A each motor
Receiver: DSM2 PPM 6CH
Motor support: coreless motor
Item dimension: 33 * 20 * 5mm
Item weight: 4g
There might be deviation due to manual measurement.
Package information:
Package size: 5 * 3 * 0.7cm / 2 * 1.2 * 0.3in
Package weight: 5g / 0.17oz
Polybag package

Package list:
1 *
Naze32 Brushed Flight Controller with DSM2 receiver