This brand new Naze32 EVO Brush Flight Controller is developed on the basis of Naze32, and compatible with Cleanflight and Betaflight configurator. This mini brush flight controller is designed for mini racing drone, can be applied on both quadcopter and hexacopter.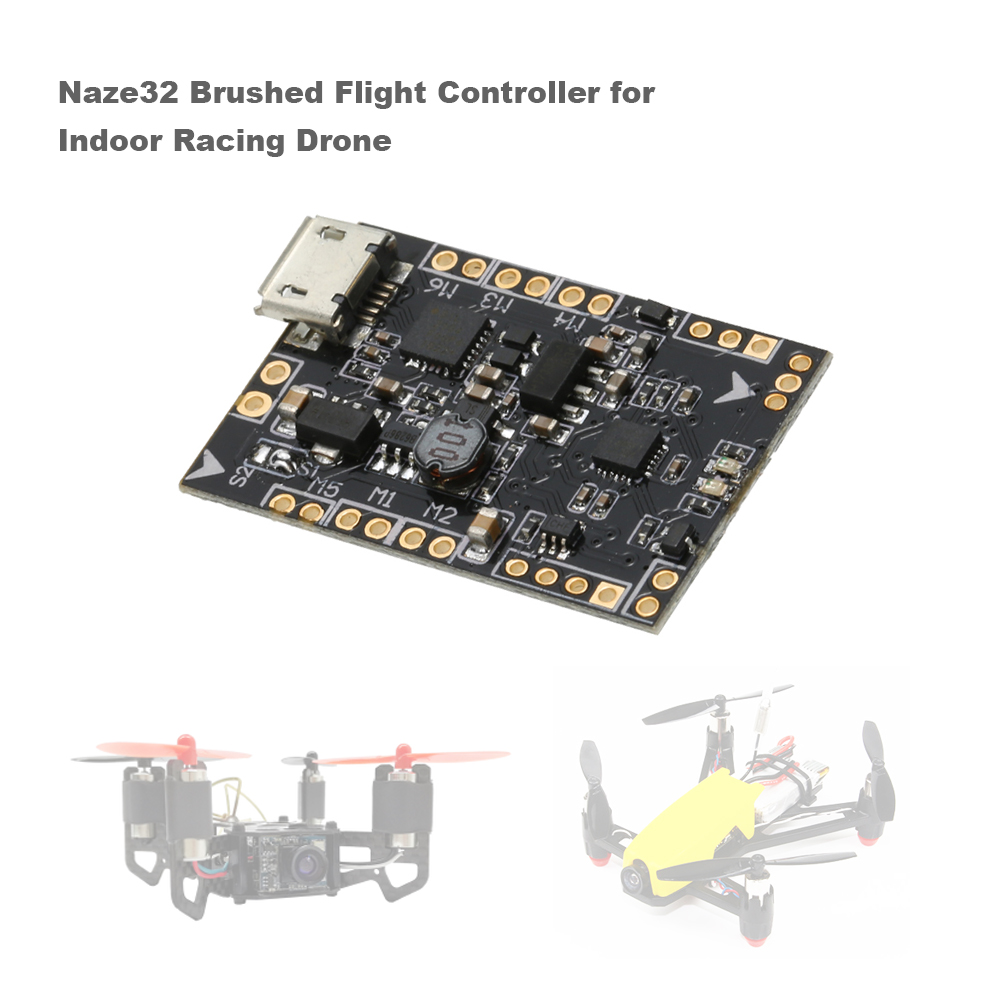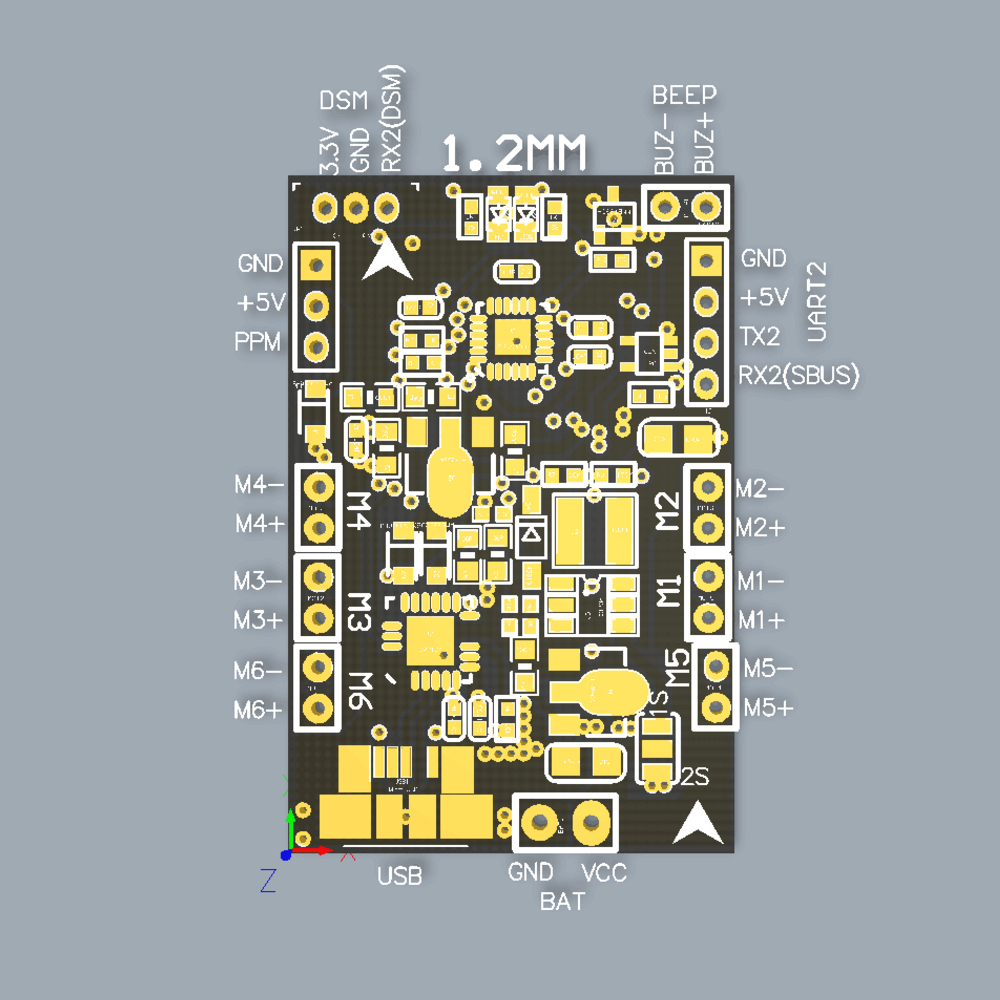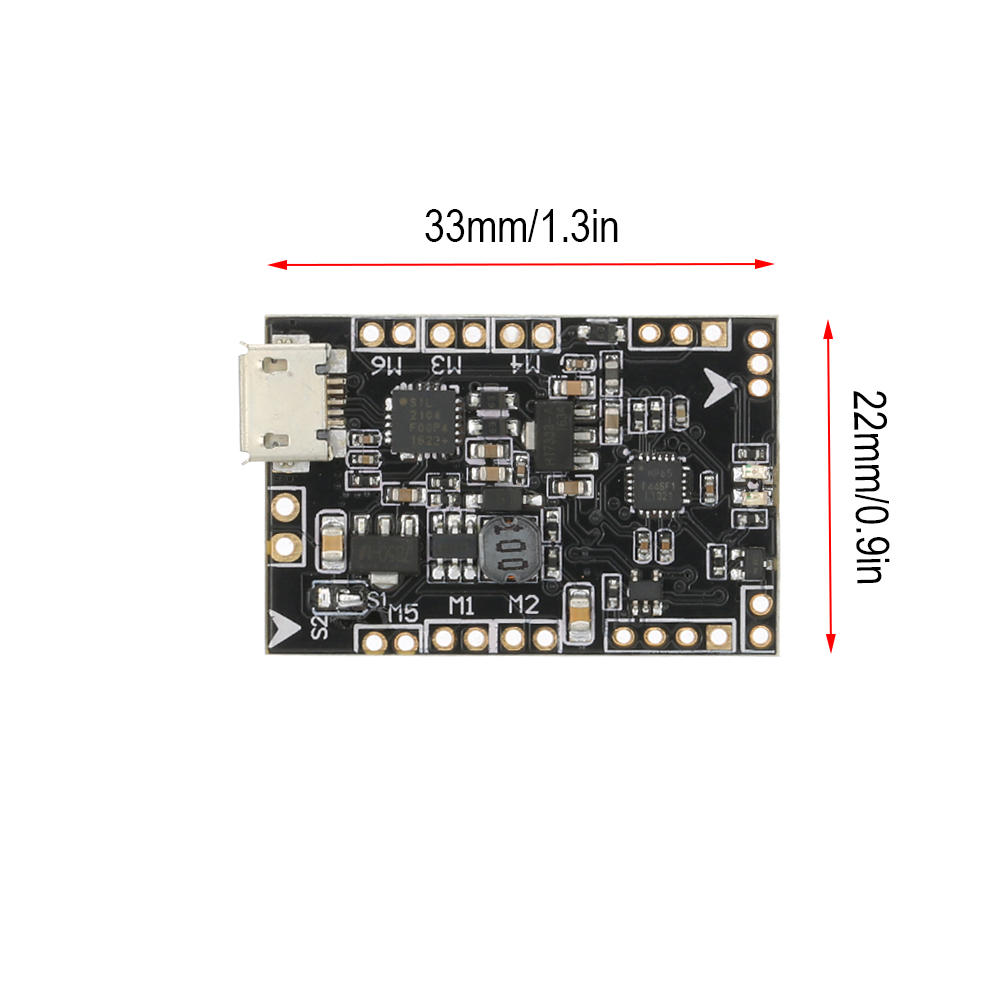 Features:
Super mini and lightweight, only weighs 3g.
Naze32 Brush is a 32 bit brush flight controller developed out of the Naze32, based on the Naze32 firmware.
The flight controller support 1S (4.2V) and 2S (8.4V) power supply, 2S power can provide more violent flying experience. (In order to use 2S power, you need to cutoff "1S" and connect "2S" on the controller board.)
Independent design of the circuit structure, comes with the pressure reduction technology, whether it is 1S or 2S power input, UART1/2 output 5V, UART3 output 3.3V.
With a large current MOS transistors, operating current of up to 10A or more. Each machine is equipped with freewheeling diodes.
Support for PPM, SBUS, DSM receiver input signal.
With battery voltage detection and buzzer interface.
Support both quadcopter and hexacopter.
In support of the almost all coreless motor.
Specifications:
Input power: 1S / 2S (4.2V / 8.4V)
Signal support: PPM, SBUS, DSM
Motor support: All RC coreless motor
Item dimension: 33 * 22 * 5mm
Item weight: 3g
There might be deviation due to manual measurement.
Package information:
Package size: 5 * 3 * 0.7cm / 2 * 1.2 * 0.3in
Package weight: 6g / 0.18oz
Polybag package

Package list:
1 *
Naze32 Brushed Flight Controller
1 * Power cable
1 * Double sided tape