This charger with special vertical design, and it has 1602 large LCD display touch screen for you to easy operation and convenient to use. Besides, it also with rudder pads, so it can prevent sliding and the air can circulate. It's for a variety of batteries, it also has independent input and output, its max charger power is 400W and discharger power is 25W. With balance function, it can protect battery life. So it is very useful for you, come and get its soon.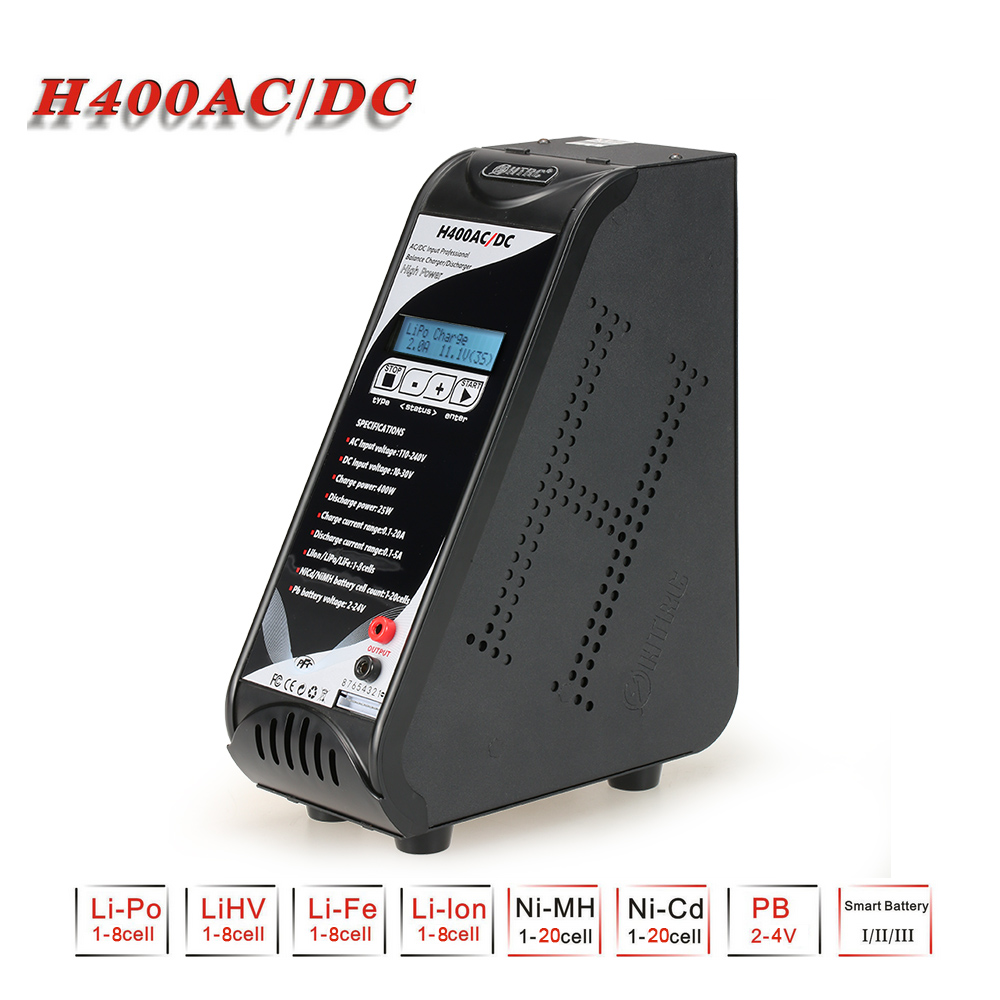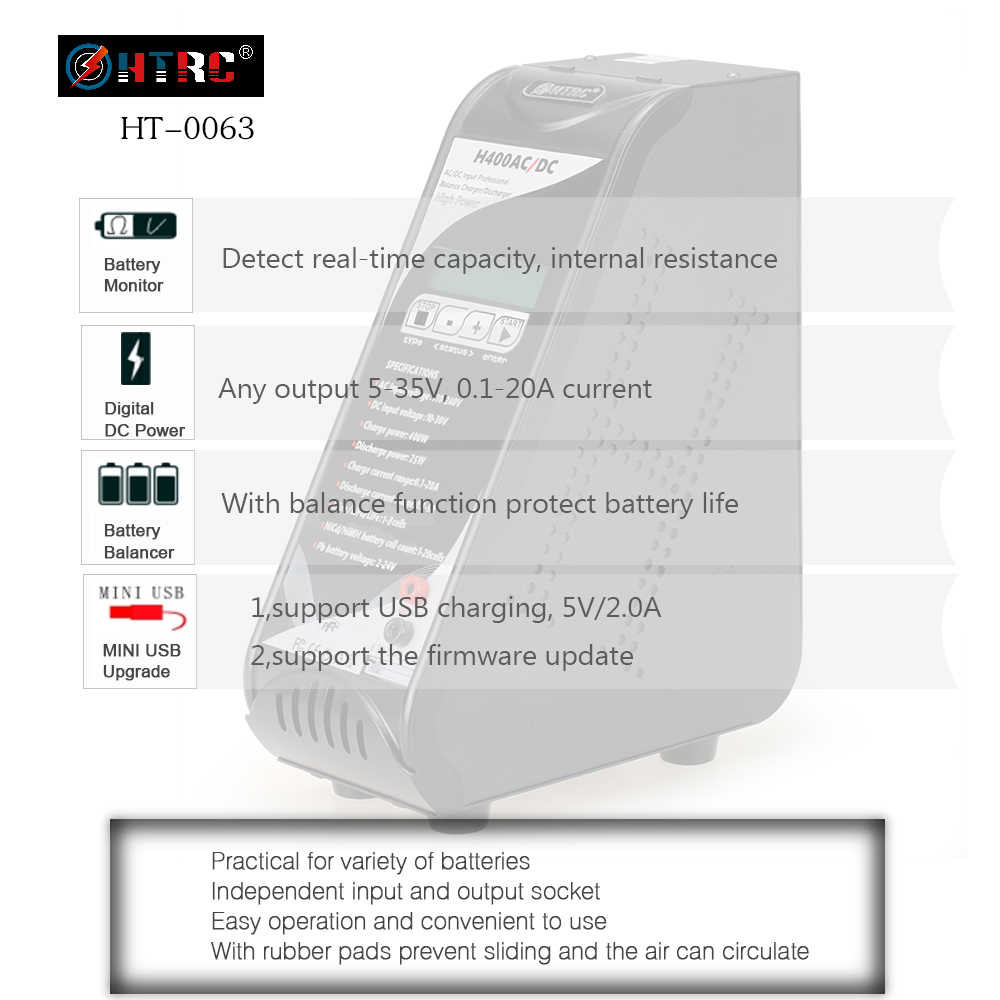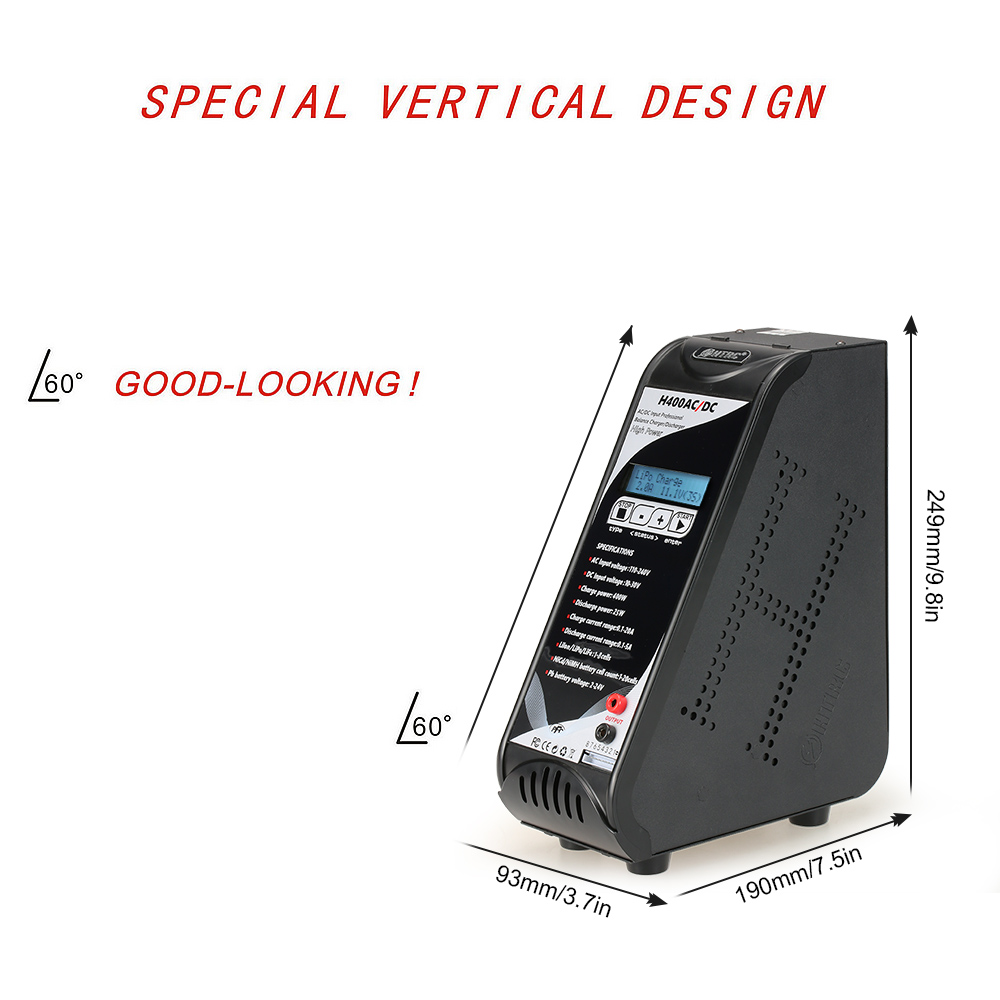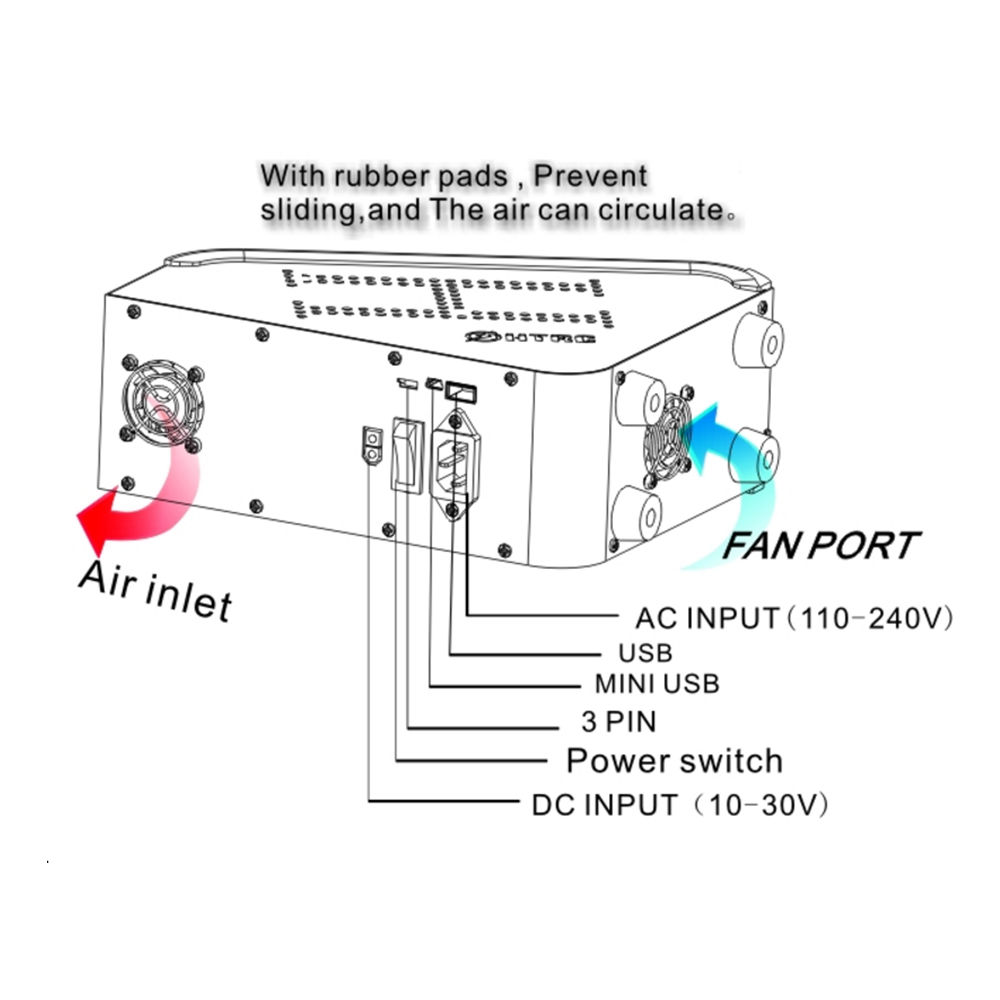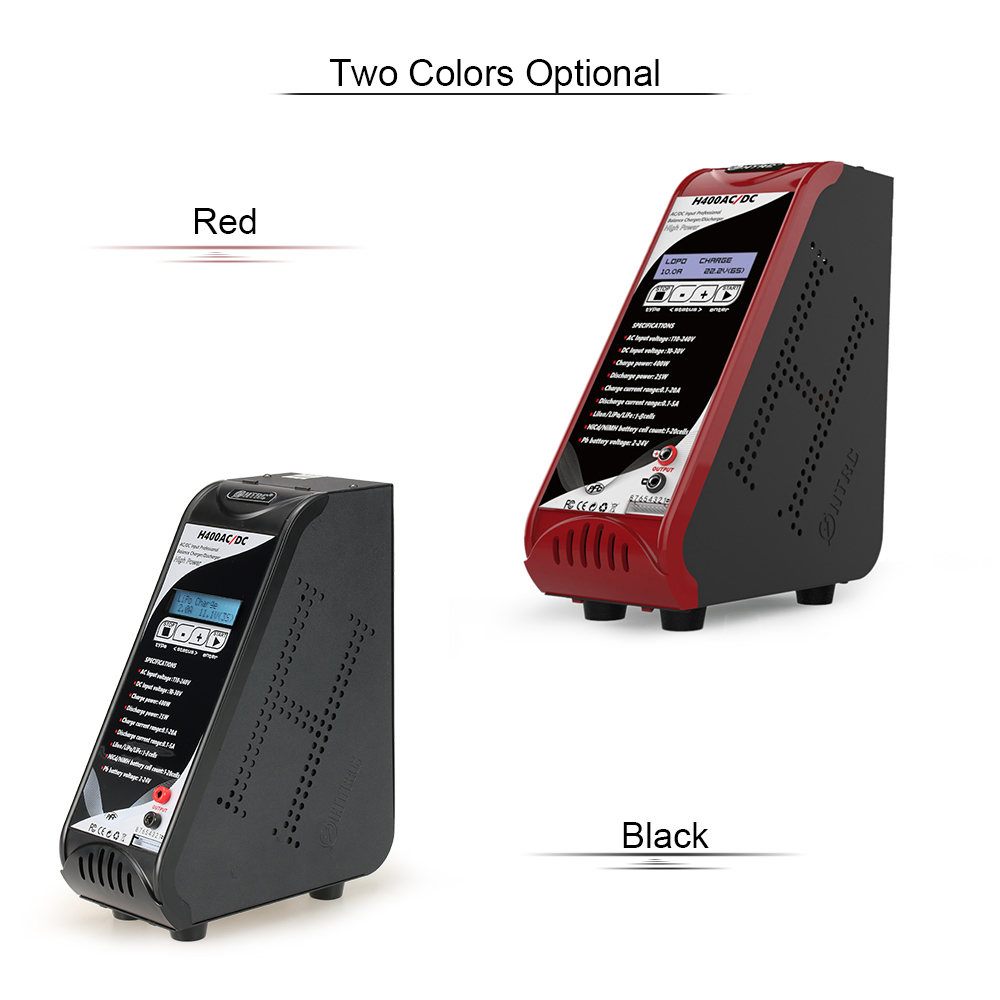 Features:
Practical for variety of batteries.
Easy operation and convenient to use.
Independent input and output socket.
Large LCD display touch screen for easy reading.
Can display the menu of operation and status of charging.
With rubber pads, prevent sliding and the air can circulate.
Soft switching is also introduced can reduce radiation interference.
Built-in PFC can improve the energy consumption from mainpower grid evidently.
Specifications:
Brand name: HTRC
Model name: HT-0063 H400AC/DC
Plug: UK, US, EU charger plug optional
Color: Red, black optional
AC input voltage: 110 - 240V
DC input voltage: 10-30V
Charge power: 400W
Charger current range: 0.1 - 20A
Discharger power: 25W
Discharger current range: 0.1 - 5A
Max balancing current: 500mA / cell
Lilon/LiPo/LiFe/LiHV cell count: 1 - 8cells
NiCd/NiMH battery cell count: 1 - 20cells
Pb battery voltage: 2-24V
Max USB output: 5V / 2A
Sub function: Digital power, balancer, IR test
Firmwork upgrade: Extemal mini USB device
Item size: 249 * 190 * 93mm
(artificial measurements error allowed)
Item weight: 2006g
Package Information:
Package size: 29.5 * 24 * 13.5cm / 11.6 * 9.5 * 5.3in
Package weight: 2700g / 5.95lb
Gift box package
Note:
The charger can only work under DC power supply, never connect the input jack to the AC power.
This charger is only suitable for charge rechargeable LiPo, Lilon, LiFe, NiCd, NiMH and PB batteries, don't attempt to charge dry cells.
Please read the manual carefully before you operate it at the first time.
Package List:
1 * HTRC HT-0063 H400AC/DC Balance Charger/Discharger
1 * Balance Charger Board
1 * Pin Cord
1 * XT60 Battery Connector
1 * DJI Battery Connector
1 * Extra Battery Connector
1 * Charger Plug
1 * Manual