This is a 5.8G 25mW/200mW 40CH FPV Mini Wireless AV Transmitter for Multirotor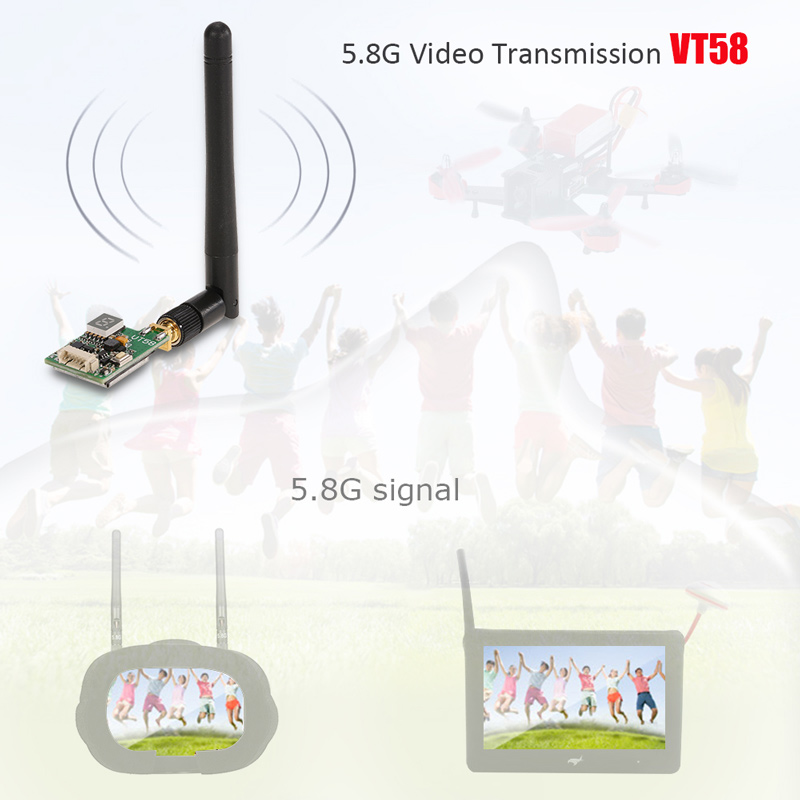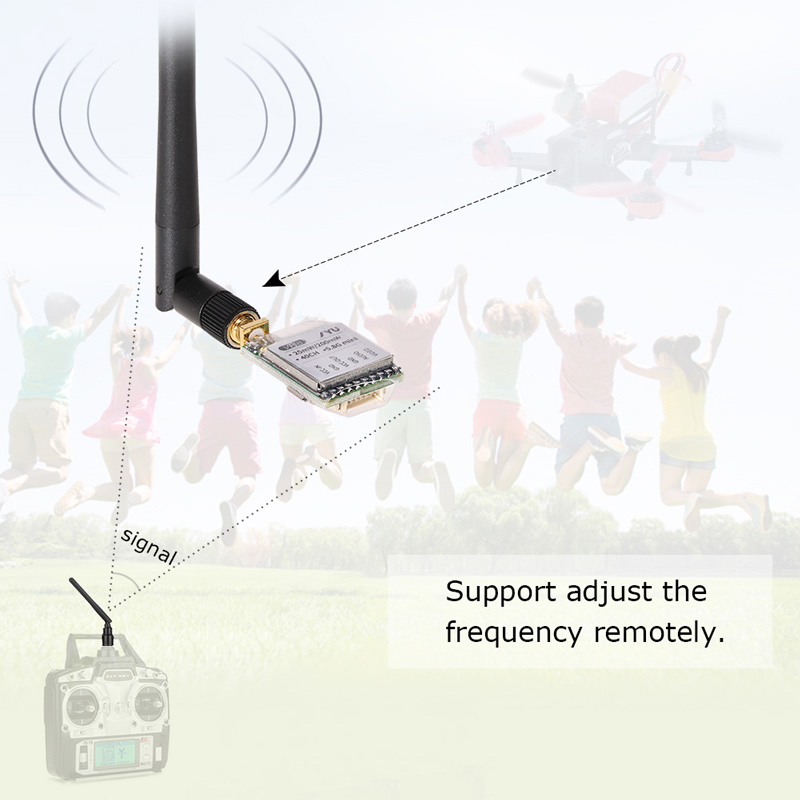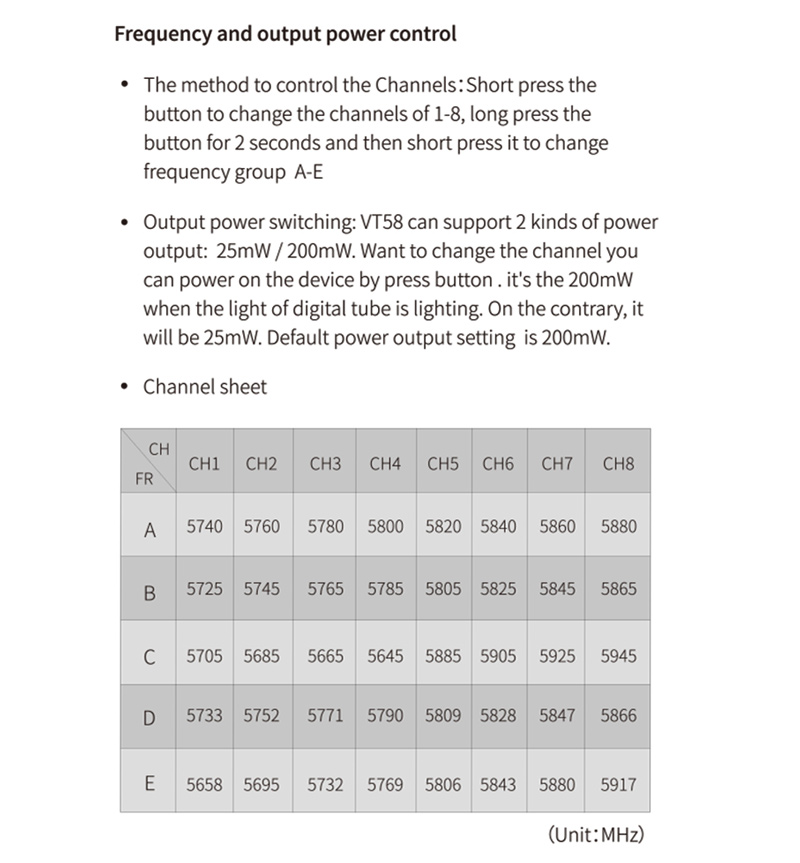 Features:
Far transmission distance: about 1km (stick antenna)
Support 2 kinds of transmit power output: 25mW/200mW.
Compact structure, small size, about 30 * 20mm.
Full standard video format: NTSC/PAL
High efficiency heat dissipation and stable output power.
With 8 race frequency and can use it at the same time without any interface.
Output with 40 frequency points, controlled by button and digital tube display.
Support adjust the frequency remotely.
High quality transmission image: no snow within 1km.
Specifications:
Brand: JYU
Item name: Video transmitter
Modulate: Wideband FM Modulate
Video format: NTSC/PAL
Output impedance: 50 Ohm
Output power: 23-24dbm
Input voltage range: 7V-24V
Supply current@12V: 180-200mA
Video bandwidth: 0-8.0MHz
Audio carrier frequency: 6.5MHz
Video input level: 0.8-1.2Vp-p
Video input impedance: 75 Ohm
Audio input level: 0.5-2.0Vp-p
Audio input impedance: 10K Ohm
Weight: About 7g
Dimension: 30 * 20mm
Antenna connector: RP-SMA connector
Antenna frequency range: 5.8Ghz+ -0.2GHz
Gain: 3dBi
Antenna length: 10.8cm
Standing wave: ≤1.5
Direction: omni-directional 360°
Package Information:
Package size: 12 * 10 * 1.5cm / 4.7 * 3.9 * 0.6in
Package weight: 26g / 0.9oz
Poly bag package
Package List:
1 * 5.8G 25mW/200mW 40CH AV Transmitter
1 * Manual
Attention:
Please confirm the output port has been installed with antenna, to avoid damaging of internal components.
Make sure that the input voltage is under the specified range, in order to avoid damage to internal components.
Please replace the standing wave and good gain antenna to obtain a longer transmission distance.
Please make sure static-free when transport or assembling.
To avoid mutual interference, please choose the E frequency group and set output transmission power at 25mW, when you play with other people at same time.