The Phantom 3 intelligent battery heater is used to preheat the aircraft battery in air temperatures between -4℉ and 41℉ (-20℃ and 5℃). It uses the battery's power to raise the battery temperature to the optimal operating range: 41℉ to 95℉ (5℃ to 35℃). Using the battery heater ensures the safety and performance for your aircraft.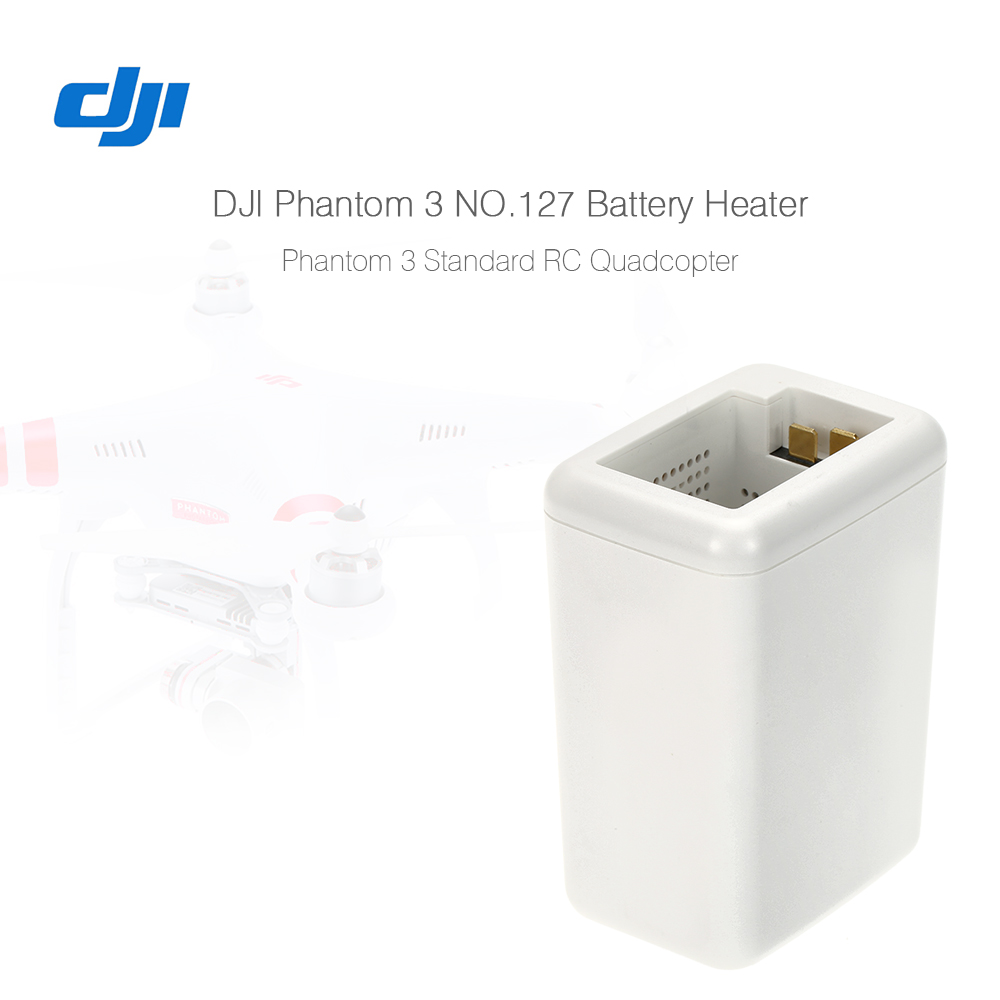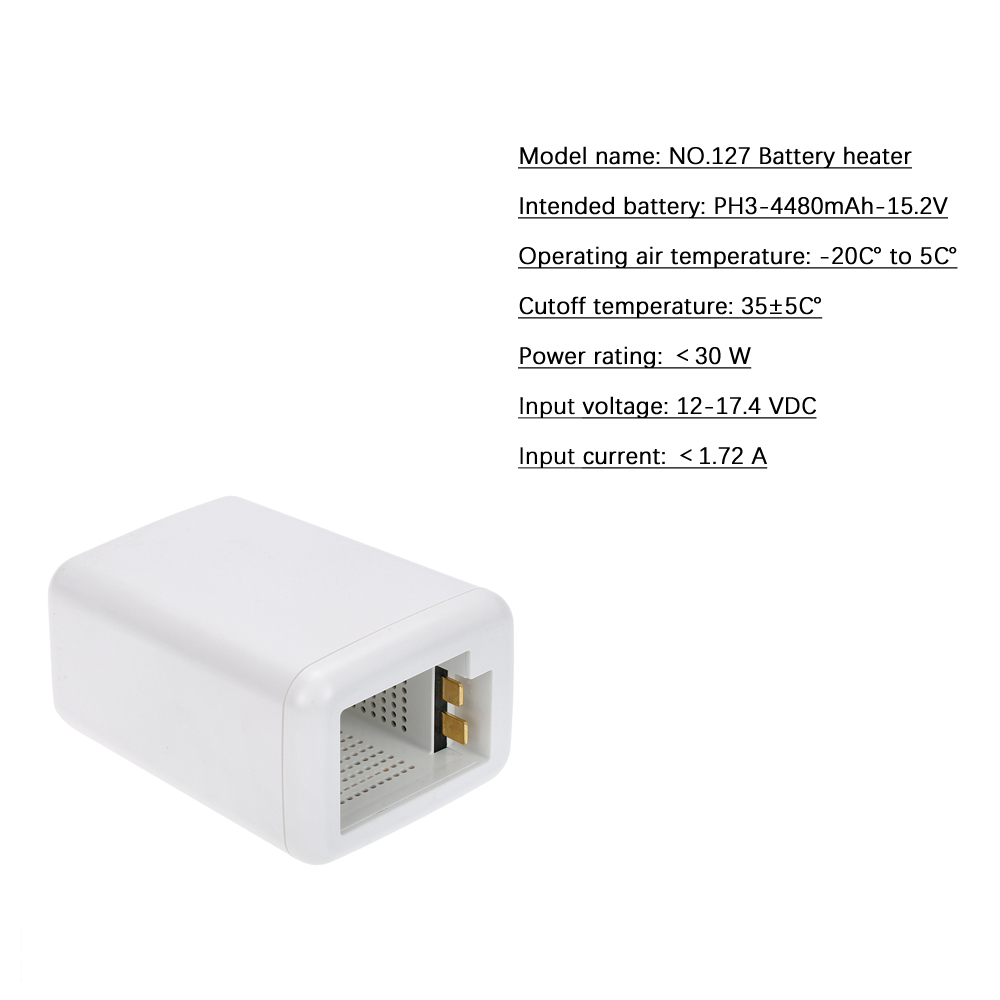 Features:
High quality and durable in use.
Easy to install and convenient to take.
Preheat the aircraft battery in appropriate air temperatures.
Overheat protection mechanism prevents the battery from overheating.
Automatically deactivate at temperatures exceeding with additional failsafe barriers.
Specifications:
Brand name: DJI
Model name: NO.127 Battery heater
Intended battery: PH3-4480mAh-15.2V
Operating air temperature: -20℃ to 5℃
Cutoff temperature: 35±5℃
Power rating: <30 W
Input voltage: 12-17.4 VDC
Input current: <1.72 A
Item dimensions: 61 * 83 * 113mm
Package Information:
Package size: 11.5 * 8.5 * 6cm / 4.5 * 3.3 * 2.4in
Package weight: 171g / 6.0oz
Package List:
1 * DJI P3 Spare Part NO.127 Battery Heater