This is the radio controlled, brushless electric powered, Extra 330SC 3D plane. It is an aggressive 3D recreation of the sensational aerobatic fixed-wing. Equipped with brushless 4250 650KV motor that is incredibly powerful on a 4S Li-Po battery. Whether you're a beginner looking for a great 3D fixed-wing or a 3D expert who wants a super-convenient aerobatic thrill machine, GoolRC A-602 Extra330SC is ideal choice. All you need to start flying today is your favorite full range 4 channel programmable transmitter, receiver and a rechargeable 14.8V 2200mAh 25C LiPo battery.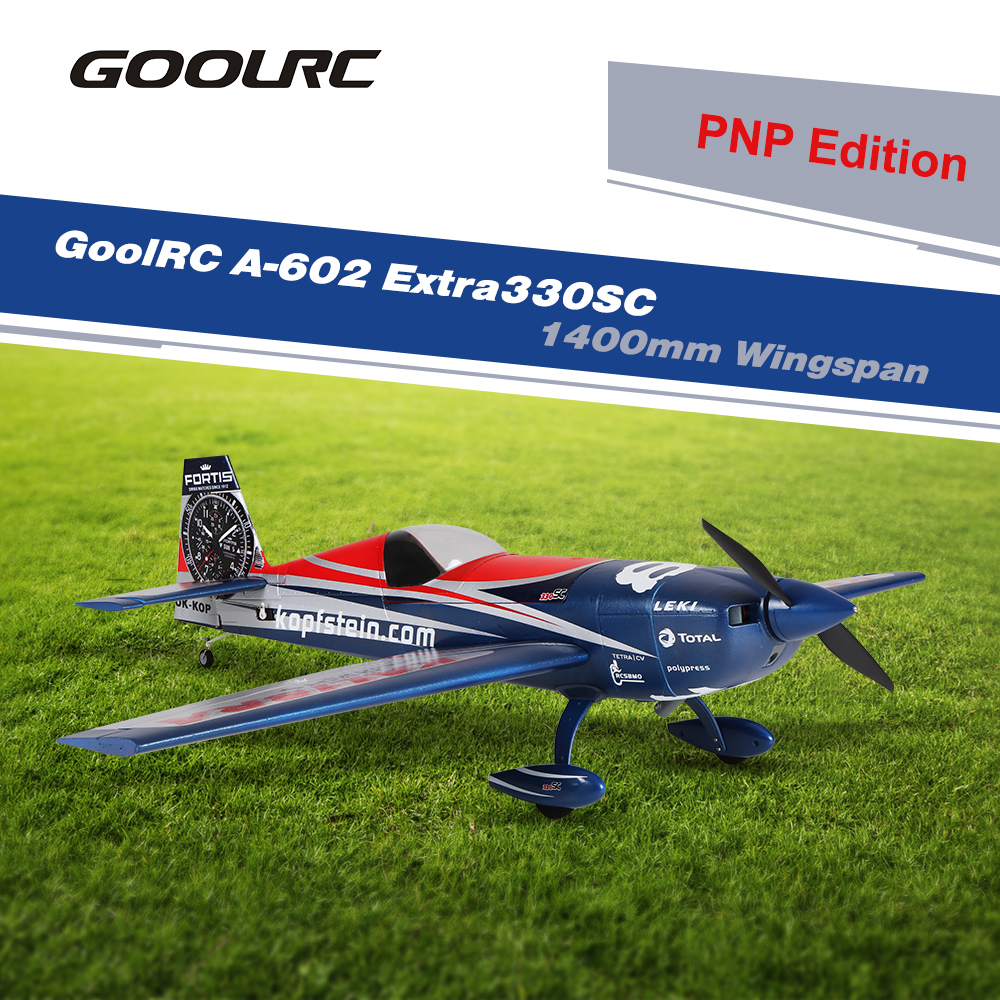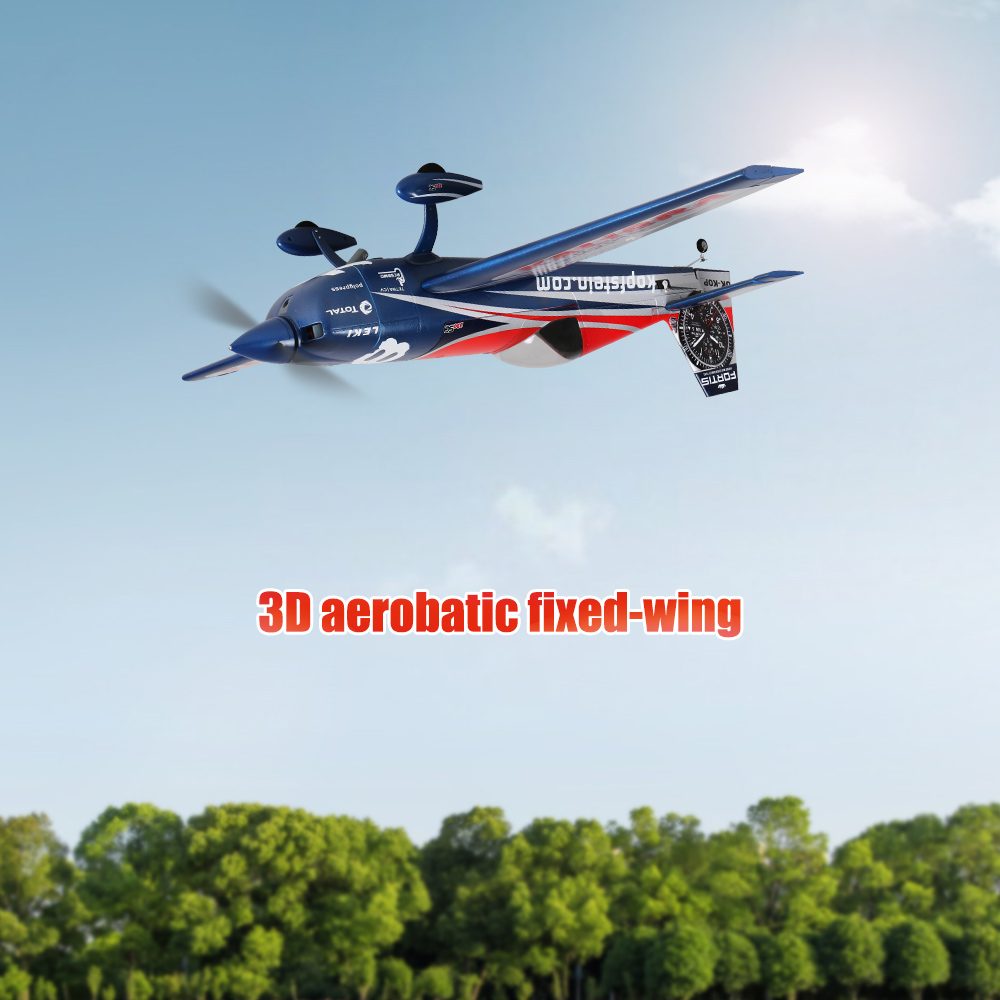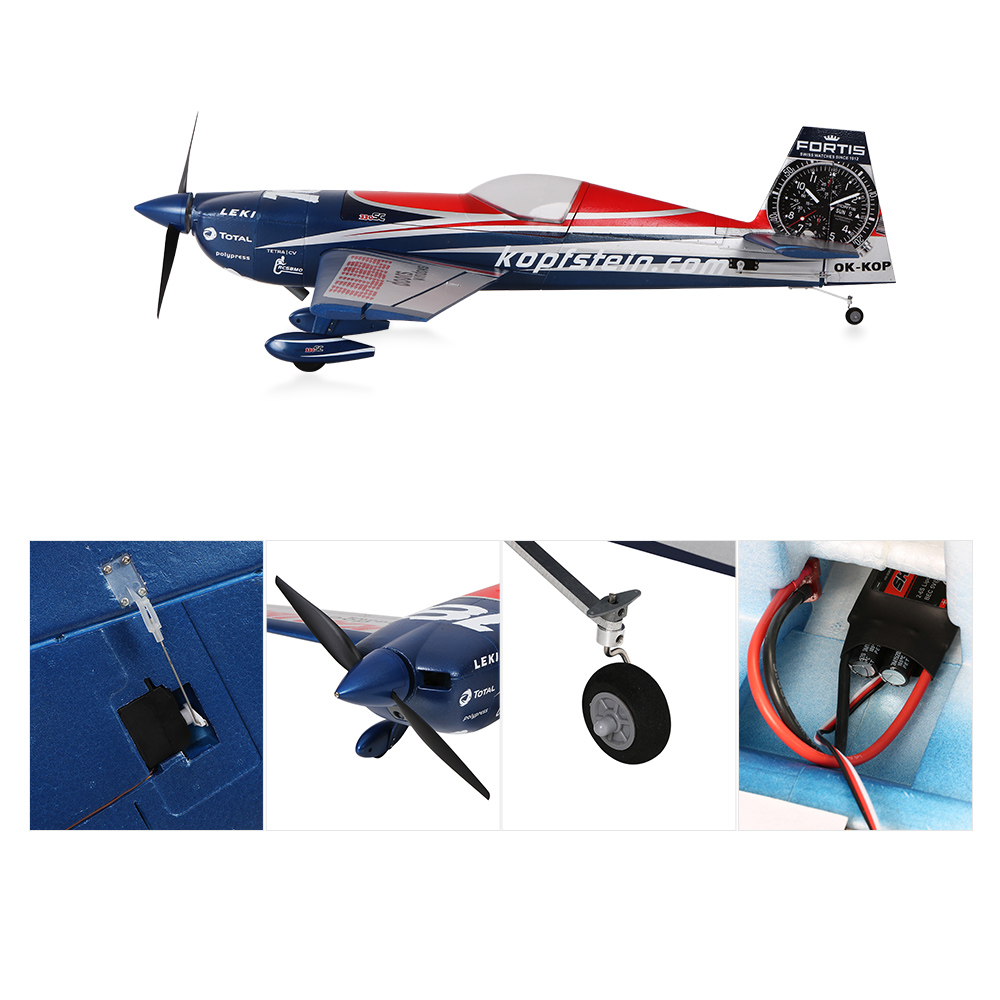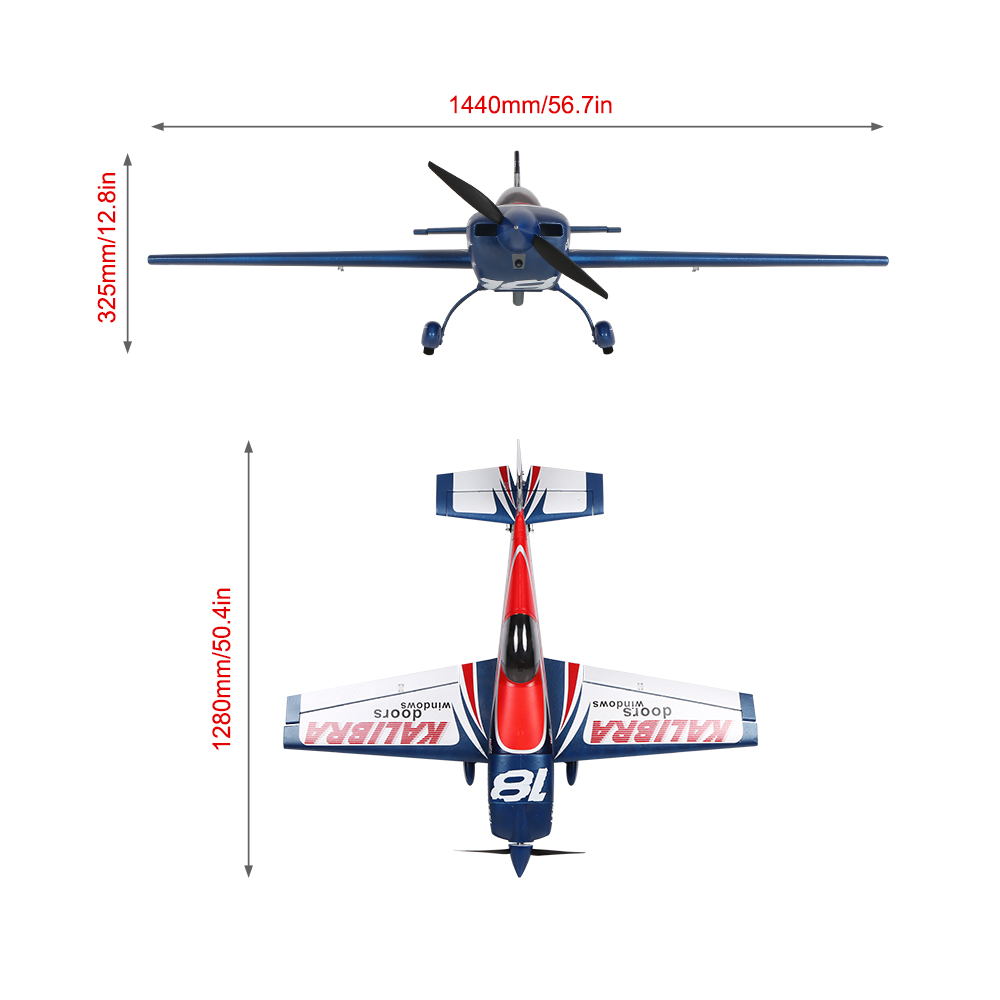 Features:
Controlled by a 2.4G 4CH programmable radio system
Professional designed for 3D and precision aerobatics
Features rigid EPO foam construction, durable and lightweight
The landing gear was purposely designed to be super light with wheels
Super sub-micro digital 25g servos deliver a high-rate of travel and great holding power
A brushless 4250 650KV motor is matched to a 60A ESC and your 4S Li-Po battery to deliver exceptional 3D power
Specifications:
Brand: GoolRC
Model: A-602 Extra330sc
Material: EPO
Wingspan: 1400mm/55.1in
Overall length: 1280mm/50.1in
Wing area: 36d㎡
Wing loading: 51g/d㎡
Motor: 4250 650KV brushless motor
ESC: Hobbywing 60A ESC
Servo: 25g servo * 4
Radio: 4CH transmitter
(not included)
Recommended battery: 14.8V 2200mAh 25C LiPo battery
(not included)
Flying duration: About 8mins
Size: 1440 * 1280 * 325mm
Weight: 1773g
NOTE: PNP version not included tarnsmitter, receiver, charger and battery.
Package Information:
Package size: 113 * 47.5 * 27.5cm / 44.5 * 18.7 * 10.8in
Package weight: 5033g / 11.1lb
Yellow box package
Package List:
1 * GoolRC A-602 Extra330SC RC Fixed-wing
(Unassembled)
1 * 4250 650KV Brushless Motor
1 * 60A ESC
4 * 25g Servo
1 * Prop
1 * Tool Set
1 * English Manual